Spring is finally here again, and that means it's time for all your spring and summer travel planning. Not all vacations require a plane ticket; road trips can be a great opportunity for families to spend time together, especially if you own an RV. RVIA estimates there are as many as 30 million RV enthusiasts, including RV renters in the United States. If you're looking to break out your RV for the warmer seasons of the year and spend some time with your family, use these 4 tips on planning the ultimate RV road trip.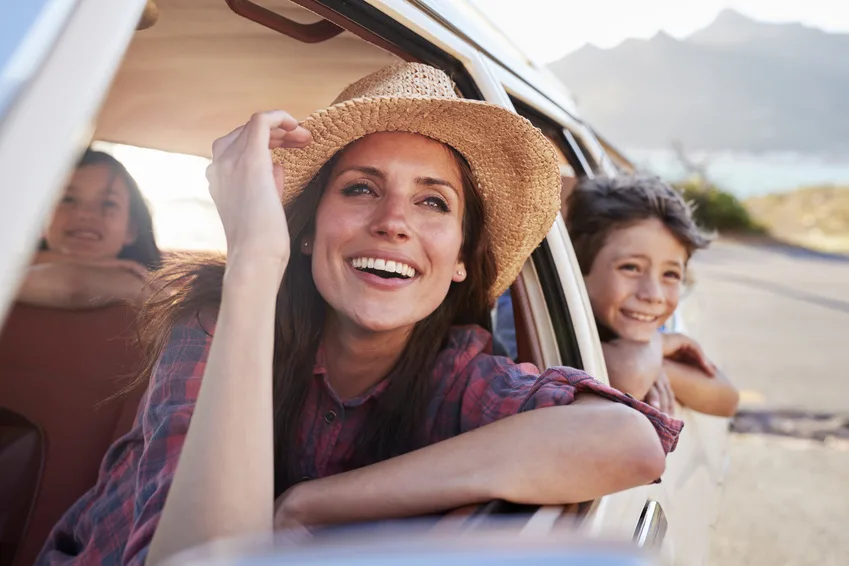 Account for traffic
Remember that while you're planning your spring or summer RV road trip, so are many other families. Americans drive, on average, the least during winter months at 25.7 miles daily; they drive the most during the summer months at 30.6 miles daily. You're likely going to face much more traffic during the warmer months once you hit the road, so make sure to account for this when planning your travel time.
If you're worried about your kids getting antsy while you're stuck in traffic, see if you can plan your road trip around major traffic jams and construction. Avoid busier highways during rush hour, and stick to routes you're confident won't leave you stranded in a sea of other cars.
Also, plan to stop a few times along the way; you'll need to at least stop for restroom breaks, snacks, and meals, so why not include a few sightseeing stops as well?
Keep your RV clean
Nobody likes being cooped up in a messy room for very long, so why would an RV be any different? Keeping your RV neat and organized will help you get through the road trip with as little frustration as possible. Depending on how much you're bringing with you and where you're planning on going, you might need to organize the RV a few times during your trip.
Keeping your RV clean isn't just important for the people on the road trip, it's better for your vehicle too. Before you hit the road, check to make sure your RV is clean and well-maintained. Approximately 13% of the world's steel is used in the automotive industry, and some were likely used in your RV, so look for any signs of rust or damage. This will help make sure your RV doesn't break down on the road.
Pick your destination
The most important part of planning for your RV road trip is, without a doubt, picking the destination. The right road trip destination is going to be different for every family, but when you're going through your options, remember how the season might affect the amount of people there. Even less commonly visited travel destinations see heavier traffic during the summer seasons.
For example, according to the Alaska Travel Industry Association, an estimated 1,857,500 out-of-state visitors came to Alaska between May and September 2016 – the highest visitor volume on record. When picking out your preferred destination, focus on the activities of course, but also remember to take into consideration the number of other people that will be there, the weather, and how much time you plan on staying there.
Plan for packing
Finally, when you're getting ready for your family road trip, make sure you pack everything you'll need. Make a list of road trip essentials before it gets too close to your travel date; this will give you extra time to stock up on anything you might forget during your first time through the list. Try to pack in an organized fashion so that when you need something while you're on the road, you know exactly where it is and won't need to dig around to find it. And don't forget to include some road trip activities for kids!
Planning a RV road trip with your family can be exciting, but stressful. These tips can help your trip go smoothly so you can enjoy hitting the road in the RV with your family.