Summer may slowly be winding down, but there's still plenty of time to hit the road for a family or adult-only road trip! But before you leave, be sure to pack these summer road trip essentials to make your drive successful and one to remember!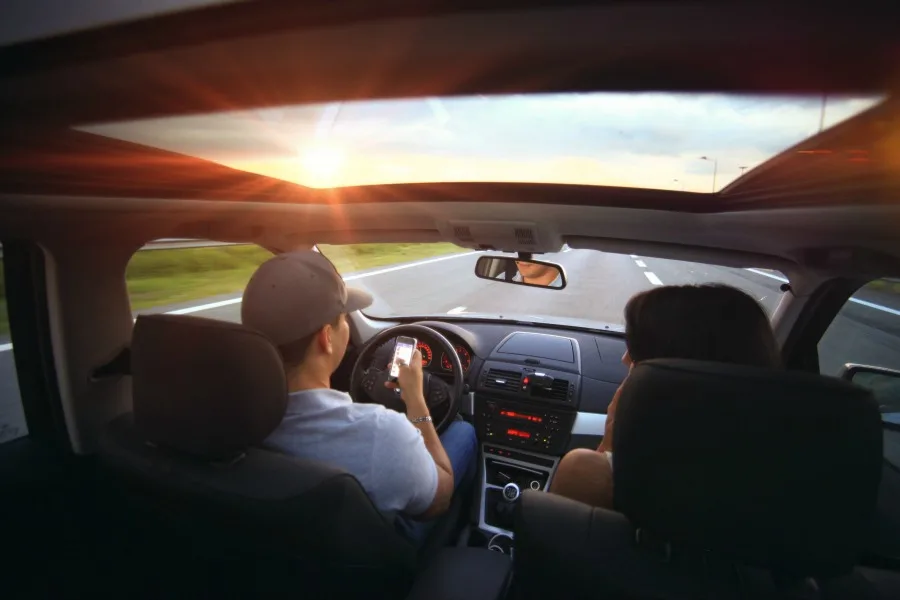 Summer Road Trip Essentials for the Car
Whether you're renting a car from a company such as Hire Brid or driving your own, don't forget these must-have items for your summer road trip.
Car Registration and Insurance Information
Driver's License
Vehicle Owner's Manual
Electronic Toll Pass…if needed where you're driving
Extra Car Key – be sure you keep this on a separate key ring
Roadside Assistance Numbers and Cards
Spare Tire – check to make sure it is fully inflated and the tread is okay.
Tools to Change a Flat – including a tire jack
Umbrella – to keep you dry getting out of the car during those summer showers!
Paper map – in addition to your GPS and/or smartphone app
Summer Road Trip Essentials for the Family
Car Phone Charger – bonus if it works with a USB cord
Power Inverter – with AC outlets and USB ports for games and tablets
Hands-Free Phone Mount – keeps you safe and makes it easy to see Google Maps
Portable Charger – so nobody is without a charged device 🙂
Garbage Bag – makes cleaning out the car so much easier!
Roll of Toilet Paper – nothing's worse than a bathroom without tp! Plus, you never know with kids!
Hand Sanitizer
Tissues and/or napkins
Body/Baby Wipes
Paper Money and Coins – think parking meters, air pumps, toll roads, broken ATMs
Snacks and water/drinks – bringing your own saves money and time!
Pillow – to lay against on long trips
Blanket – to keep warm on chilly nights
Mini First Aid Kit – complete with bug spray, aloe, bandages and ointment
Sunscreen – a small bottle is perfect
Summer Road Trip Essentials for Kids
Tablet/ DVD player/ or an MP3 player
Road Trip Games – keeps the kids (and adults) entertained and happy!
Audiobooks – more entertainment
Sunscreen/window shade – to block the sun
Crayons, pencils and pens
Ball or frisbee – perfect for taking a break from the car!
In Summary
Before you pack your summer road trip essentials and hit the road, don't forget to have your car serviced first! Schedule an appointment with your mechanic or at your dealership. Don't forget that many dealerships, such as Alfa Romeo of Larchmont, offer some great service specials and coupons so you can save more money for the fun things to do!
Happy travels!