Everybody wants their home to be both comfortable and stylish, but when it comes to interior design, most people aren't exactly experts. If you're looking to make your home look more modern but don't know where to start, here are five simple tips to help you make it look more trendy, modern, and fashionable.
Try a New Color Scheme
A typical home in the United States has three bedrooms and 2.5 bathrooms, measures 1,800 square feet, and has a price tag of $200,000. With so many homes around the country matching this description, it's important to make yours stand out from the crowd by injecting some of your own personality. One of the simplest ways to do this is to choose a new color scheme.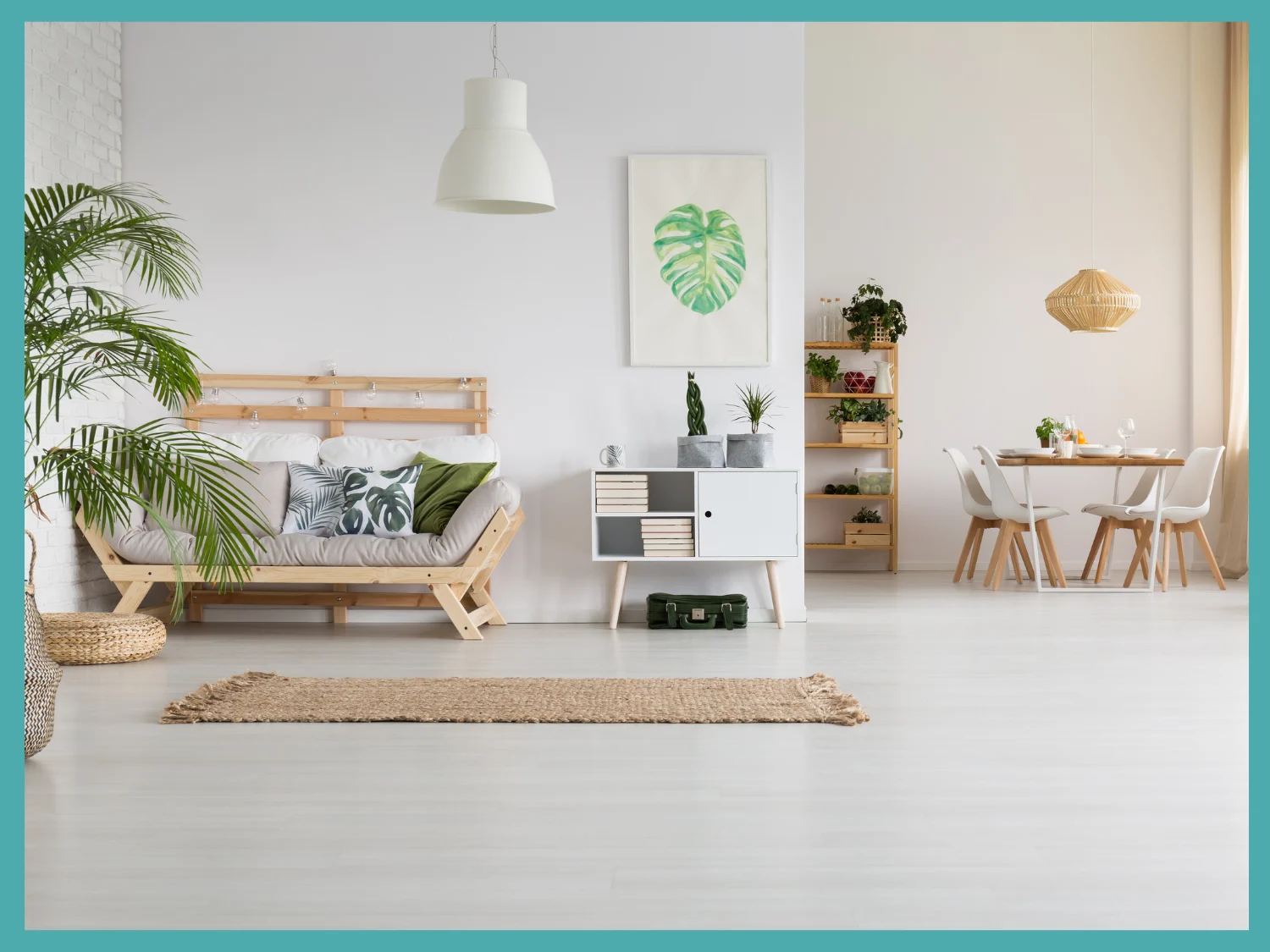 Why not select a color palette to use throughout your entire home? This will make your home look more modern. Alternatively, you could give each room a different (but complementary!) color scheme and theme
Bold colors can give your home a modern appearance but use a neutral palette if you'd prefer a more timeless look. You can always add a pop of color with bright accessories.
Add Artistic Pieces of Decor
Adding interesting decor is another easy way to make your home look more modern and give it a more stylish appearance. Try hanging artwork and mirrors on the walls, scattering cushions or beautiful throws over your couch, or placing a rug on the floor. Even simple pieces of decor like a vase or a candle could make a huge difference to the overall look of the house, as they can really bring a room together.
Consider Natural Lighting to Make Your Home Look More Modern
Natural lighting in the home brings with it numerous health benefits, such as more vitamin D, better sleep, and reduced risk of seasonal depression. Plus, it can also give your home a brighter and airier look. Both of which are easy ways to make your home look more modern. Pull back your curtains or blinds to let in as much natural light as possible. If you have the budget and are looking to make more substantial changes to your property, you could also have skylights installed.
If you're worried about exposure to harmful UV rays, you could always consider having your windows tinted. This can block up to 99% of the sun's harmful rays, helping you to keep your skin safe while reaping the benefits of natural light.
Add Plants for a Modern Aesthetic
Individuals across the country have become familiar with using houseplants as decor. Not only do houseplants look nice, but they can also de-stress your home and purify the air. It's also worth noting that adding plants can also make your home look more modern.
Looking after plants takes time and patience as well as a little know-how. If you haven't been blessed with the gift of green fingers, opt for easy-to-grow, low-maintenance plants such as succulents. Once you get the hang of being a plant parent, you can add bigger plants with more pressing demands.
Whether you choose leafy potted trees, low-maintenance succulents, or simply flower vases with bouquets of fresh flowers, adding plants to your home is an easy way to bring the outside in and give each room a chic and stylish appearance.
Make Your Home Look More Modern by Upgrading Your Landscaping
Another way to make your home look more modern is to upgrade your exterior landscaping. Depending on how much outdoor space you have, you may want to add some new flowerbeds, plant some bushes or hedges, add a water feature such as a small pond or a fountain, or create a stone path to wind its way through your yard. Natural flagstone is a great choice for landscaping; it's a sedimentary rock that's broken up into layers to give it a beautiful fusion of colors.
There are numerous ways to make your home look more modern and stylish, so what are you waiting for? Get to work!