These simple, upcycled DIY Hanging Flower Vases are the perfect way to bring a little piece of Spring inside.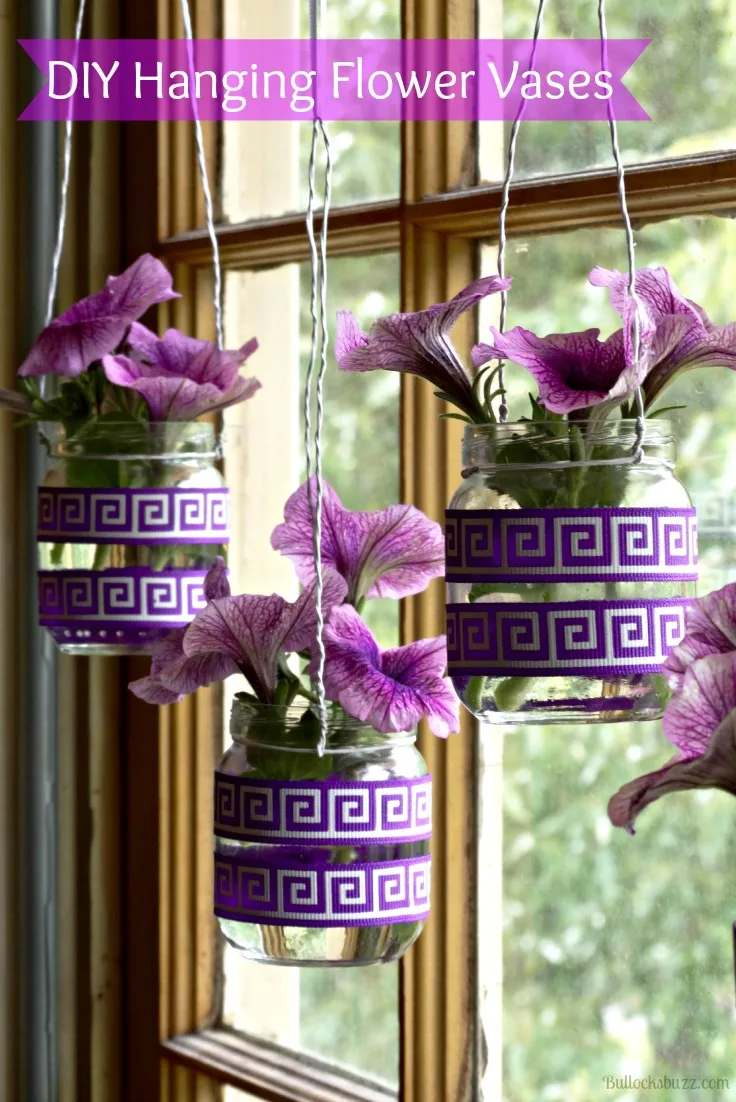 Spring has finally arrived, and since April showers have already begun to bring the May flowers, I have blossoms on my mind! Every year I look forward to seeing the rainbow of bright colors, and smelling the fresh sweet scent of all kinds of flowers. And every year I try to find creative ways to bring the outdoors in. Since flowers are on my mind, I want to share two ways I've brought a bit of Spring inside: a simple DIY Hanging Flower Vases craft, and an easy way to add the fresh scent of flowers to your laundry!
How to Make
DIY Hanging Flower Vases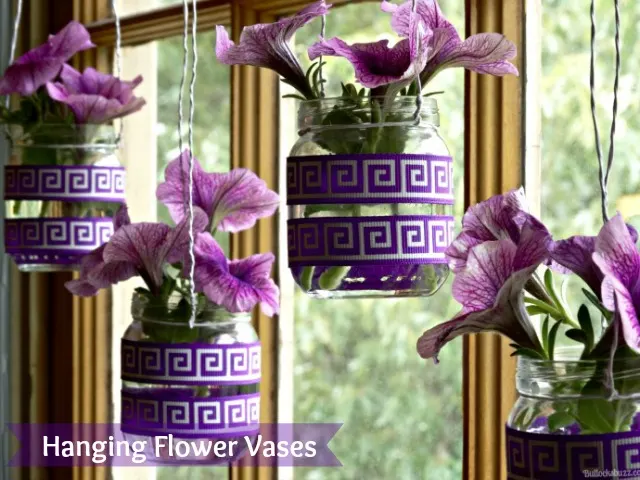 These hanging flower vases are simple and chic and are perfect for barbecues, picnics and weddings, or to bring a bit of Spring indoors. Empty baby food jars are hung in a window then filled with water and your favorite flowers. Having seen a similar craft in Good Housekeeping a couple of years back year, I couldn't wait to give it a try!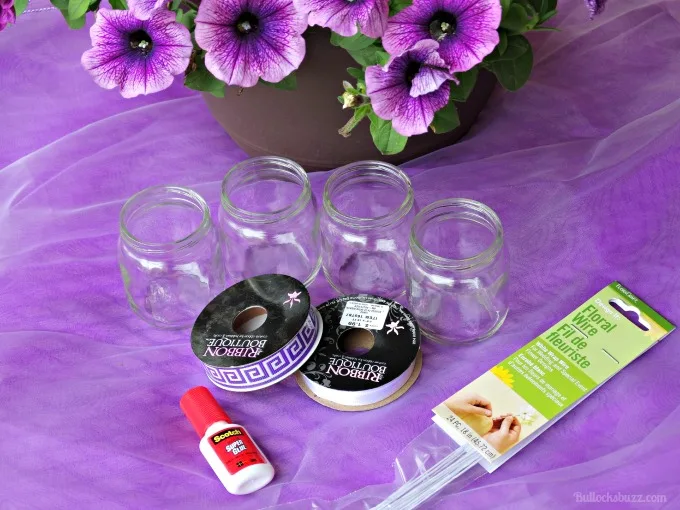 What You Will Need to Make Hanging Flower Vases
4 small glass baby food jars (rinsed clean with labels removed)

glue (or hot glue)

petunias

1/4″ ribbon for the colored bands
thin white ribbon for hanging
Instructions for Making DIY Hanging Flower Vases
Begin by gluing two strips of the 1/4″ colorful ribbon around each baby food jar. I chose purple because it is my favorite color. You can use hot glue, craft glue or, as I did, Super Glue.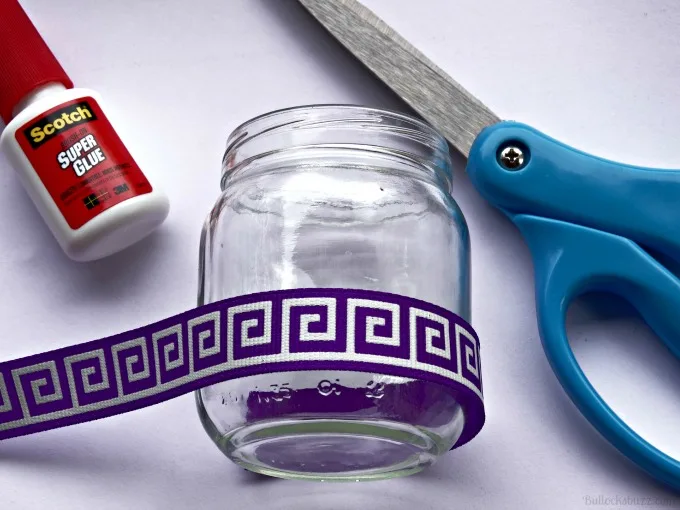 Once that is done, form the "handle" by taking 2 pieces of floral wire and twisting them together for added strength. Next bend the wire into a 'U' shape, then make a hook shape on each end of the wire. The 'hooks' will be used to attach the "handle" to the jars.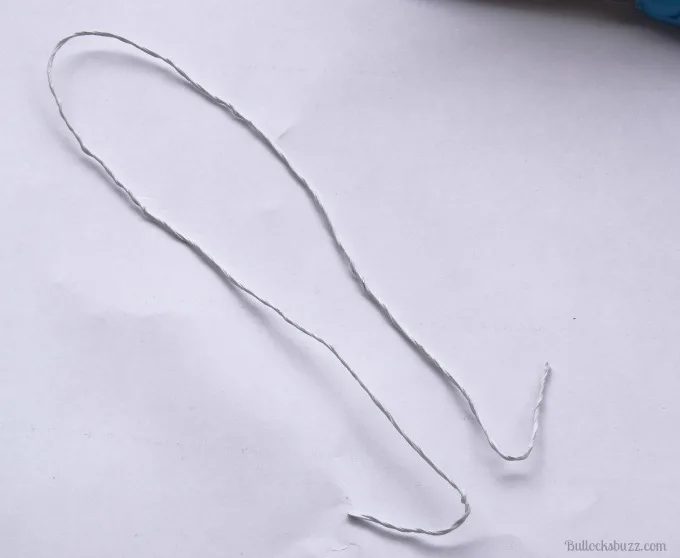 Take a third piece of floral wire and wrap it around the top part of the baby food jar, right below the threads where the lid would screw on. Do not tighten it all the way yet as you need a bit of space to attach the 'handle'.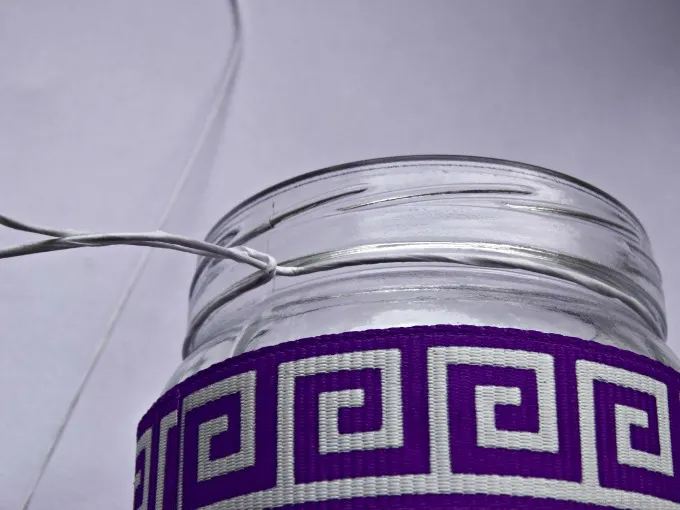 Now attach the 'handle' by sticking each 'hook' through the wire around the neck of the jar, one on each side. Secure the hooks by twisting the end tightly together.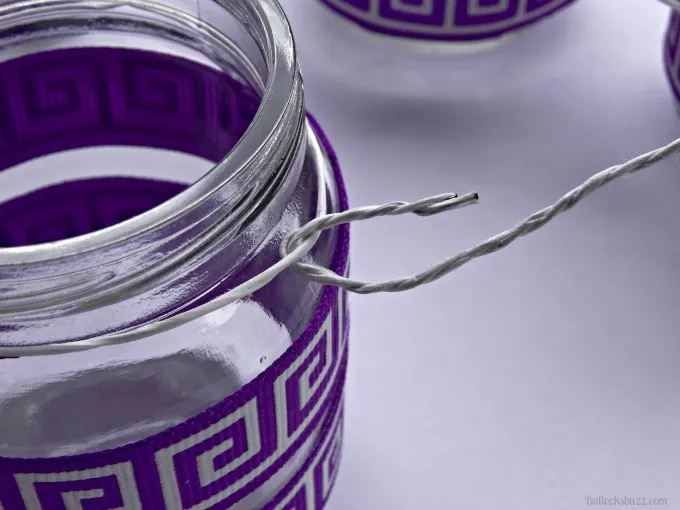 Now pull the wire around the neck of the jar tight, twisting the ends together securely.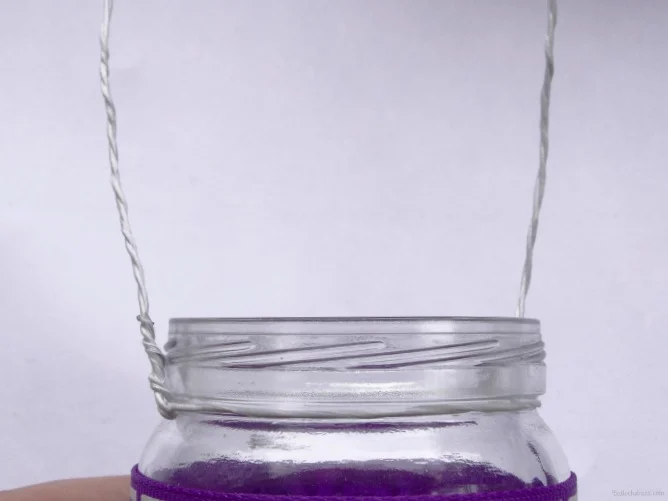 Now use the white ribbon to hang the vases in a window. I prefer to use different lengths so the vases are staggered. Once they are hanging in the window, add some water and a few of your favorite blooms, then enjoy!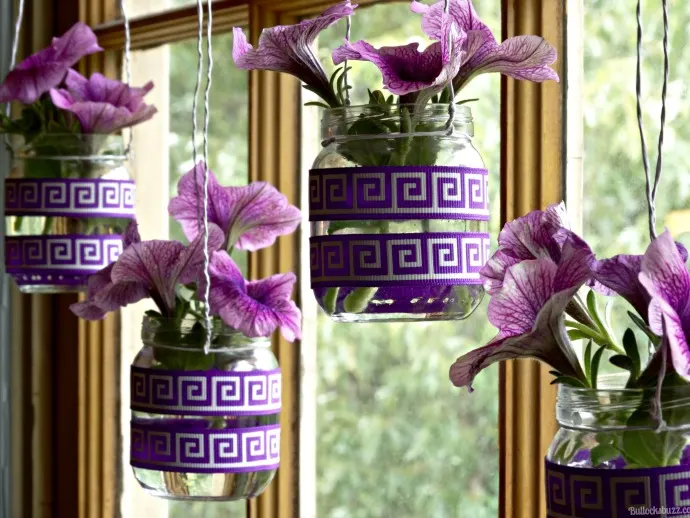 I chose to use purple petunias to continue with my purple theme. My vases are happily displayed in our front window, brightening up the area and making me think of spring every time I look at them!
New Suavitel® Fragrance Pearls™: Long Lasting Scent!
This DIY Hanging Flower Vase craft was not only inspired by my love for flowers, but also by the new Suavitel® Fragrance Pearls™ which is an in-wash scent booster designed to add 5X longer-lasting fragrance and freshness to your laundry! Suavitel® Fragrance Pearls™ come in two delightful fragrances: Field Flowers and – my personal favorite – Lavender!
Oh, and did I mention how easy these new Fragrance Pearls™ are to use? Simply add your detergent and capful of Suavitel® Fabric Conditioner into the proper dispensers, then sprinkle some Suavitel® Fragrance Pearls™ in the bottom of the washing machine. From there you just wash your laundry like you usually do. You'll be amazed at how nice and Springlike your laundry will smell, and for how long that fresh floral scent will last!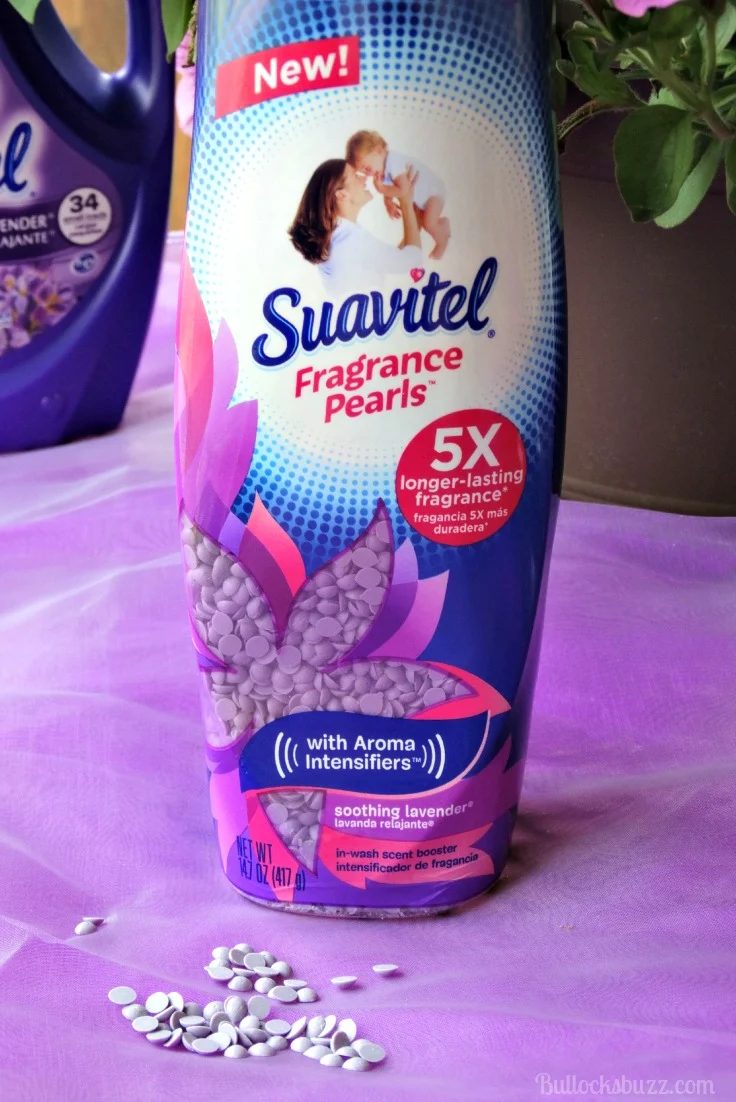 You can find the new Suavitel® Fragrance Pearls™ in the fabric softener section of the laundry aisle at Walmart. And if you want your laundry to smell extra fresh and feel extra soft, you'll definitely want to look for Suavitel® liquid fabric conditioner, too.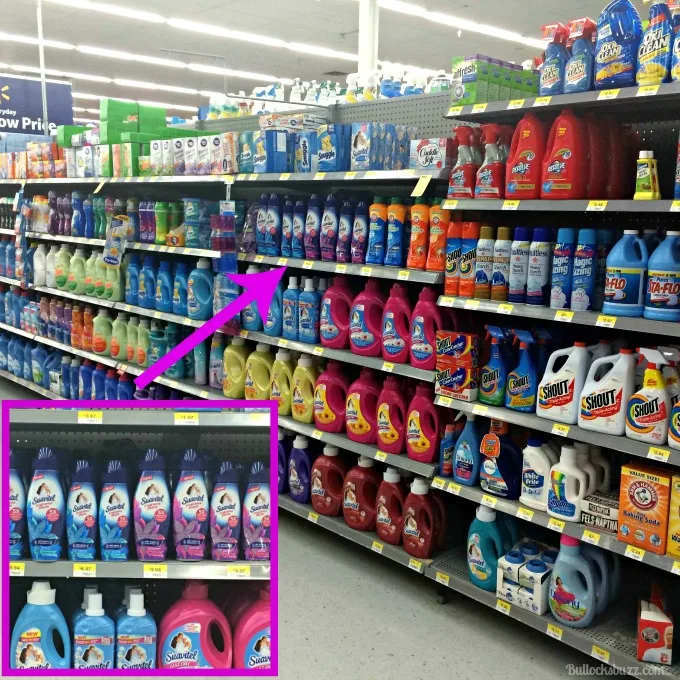 Looking for more DIY creative ideas? Check out these:
What are some of your favorite ways to bring a bit of Spring indoors?