Who doesn't love comfort food? Whether you travel far and wide to find your comfort food or eat it in the comfort of your own home, food that is comforting is a classic, especially in the fall and winter months.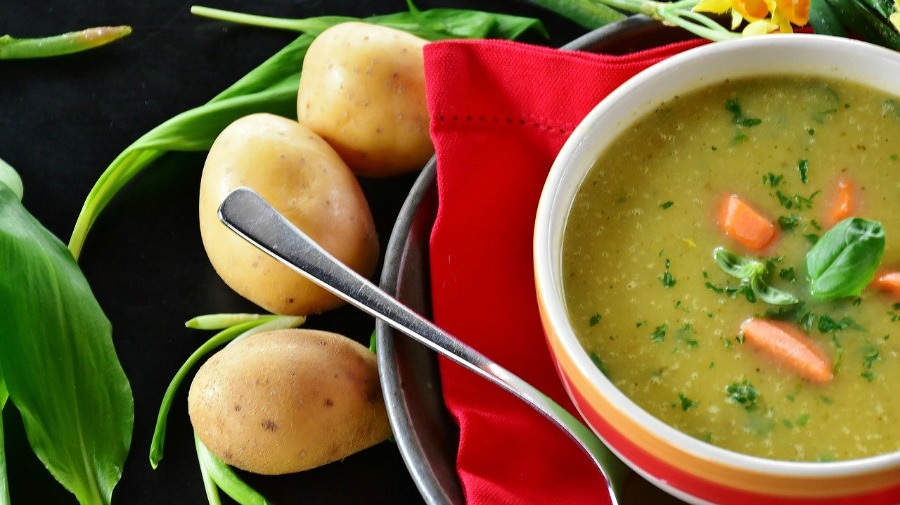 Everyone knows that the winter of the year is the best time to curl up on the couch under a blanket, binge your favorite Netflix shows, and feast on everything from chocolate candy bars to hearty soups. There are quite a few cozy comfort foods you should try out this winter season. Below, you can find a few of the best ones to get you started.
The Ultimate Comfort Food – All Forms of Chili
From classic chili with beans to a savory New England style chili that delights the taste buds, who doesn't know that chili is the ultimate in winter comfort food? Add some cheese to the mix and a few different types of crackers and you'll have a meal that will feed the whole family on a frigid winter's evening.
Creamy Tomato Soups and Grilled Cheese
Whether it's a can of Campbell's tomato soup or a homemade creamy roasted tomato basil, nothing spells comfort like sitting down to a steaming bowl, except maybe a gooey grilled cheese sandwich to go along with it. Grilled cheese and tomato soup have been considered comfort foods for many decades now, and that's not going to change anytime soon.
An Old-Fashioned Goulash
Everyone has heard of goulash, especially when it comes to warming your insides during a snowstorm that's raging outside. There are many ways to prepare a goulash and many things that can go into this dish. However, one of the old-fashioned favorites is a mixture of beef, pasta, and cheese. The dish goes a long way and will feed everyone in your household, maybe even more than once.
Homemade Chicken Soup
Whether you use the recipe from your mother or your grandmother, you have probably heard over and over again about how homemade chicken soup is good for whatever ails you. Studies show that this is indeed the truth, as chicken soup has quite a few health benefits. It also makes the perfect cozy comfort food. Whether it's a steaming bowl of chicken noodle or a hearty helping of chicken soup with carrots, tomatoes, onions, and potatoes, you can't go wrong with serving up bowls of chicken soup to your family on a cold night.
Chicken Pot Pie
One of the true classic comfort foods is an old-fashioned homemade chicken pot pie. Of course, there are pot pies in the freezer section of your grocery store, but nothing beats the smell and taste of a homemade pot pie right out of the oven. Not only does it taste better, but baking your chicken pie serves to heat your kitchen to a cozy level that everyone will enjoy gathering around the kitchen table for.
Gooey Chocolate Chip Cookies
You can't forget dessert when it comes to comfort food to get you through the winter months. The smell of ooey-gooey chocolate chip cookies baking in the oven can easily transport you back to your days helping in Grandmama's kitchen. One of the best things about this comfort food is that you can add so many things to the mix. Whether it's double chocolate, caramel, walnuts, or even pecans, there's nothing like chocolate chip cookies to make you feel all warm inside.
Final Thoughts on Cozy Comfort Foods
These are just a few of the best comfort foods you should try this winter. Are there any you have tried that aren't on this list? Let us know about them in the comments.