Sticky notes in boring yellow are a thing of the past. Bring your sticky notes into a bright future of fun with clever designs, cute animals, and unique dispensers. You'll never forget your place in a book or skip a chore with reminders that stick as these guys do!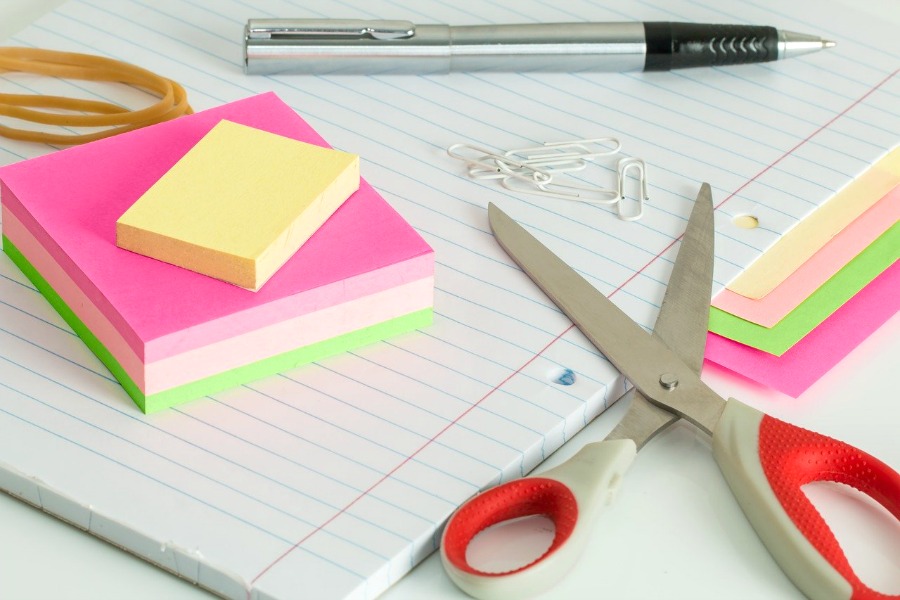 Compact enough to take anywhere, convenient enough to use every day, and prominent enough that you can't miss them, sticky notes have a style all their own, and you will, too. Just you wait and see.
Note Pals
Sticky notes? No way! Sticky tabs are way better! They're perfect for little fingers and fun for the whole family. From work to play, these precious companions will be there for you all day. Arctic animals, cuddly kitties, alpaca farms, and darling dogs all await. Travel to the depths of the sea with aquatic animals or go on an African safari with jungle and desert prowlers.
If pleasing your stomach is more your speed, take a candy shop, some savory sushi, or donuts and cupcakes with you everywhere you go. Mark that dinner date on the calendar or your favorite page in the recipe book with the sweetest treats.
Make your touchy-feely side cozy with rainbow heart sticky tabs, inspire the writer in you with colorful pencil sticky tabs, or delight those warm fuzzies with a bundle of bunnies. You'll never use plain sticky notes again!
Notes on a Roll
Step up your sticky note game with notes on a roll. These sticky note sets make writing notes and reminders a lot more exciting. Every note is a new surprise. Roll out the next one on the dispenser and let 'er rip! You never know what you'll get.
The convenient dispenser means you can put it on your desk at work for making quick reminders for your next staff meeting. Or put it on the bookshelf at home so everyone in the family can share the love. And when you're done, peel it off with ease and leave behind no trace of residue. It's the perfect solution!
Pink and orange colors pop and purple and teal colors sooth. Notes with flowers, quote bubbles, lines, and dots keep you organized. And as you roll them out, you get to decide how big to make your note because it rips off like tape.
Nineteen feet of notes provide an almost never-ending array of options for every unique idea.
Sticker Tape
Sticky tape pens are sticky notes reimagined. Choose between dogs and owls for the cutest little stickies on the planet. Decorate notes, journals, calendars, and so much more with animals and patterns that delight.
Three tape ribbons with different designs in each set let you decorate to your heart's content. Each dispenser comes with thirteen feet of happiness in an easy way to apply, replace, and repeat. Find joy in sliding more than just a pen across your page.
Mix and Match
You don't have to pick just one! Instead, build a collection. Have a zoo in your reading room and a buffet in your kitchen. Organization brings smiles like never before with all of your favorite sticky note designs.
Keep your notes on a roll at work, throw your dogs on a roll in your bag for fun on the run, and keep your playful pandas on your bookshelf at home. Or take them all with you everywhere you go because you simply can't put them down!
Get ahead of your life before it gets ahead of you. With so many creative uses for your new sticky notes, your whole life will be bright, cute, and exciting. Sticky notes make everything better. Study, shop, design, plan, and live. Grab attention, spread love, and make things playful with all of your favorite sticky notes from OOLY.