Renovating any house, whether it be your home or an investment project, can be incredibly rewarding. However, it can also be incredibly expensive if you aren't careful! Luckily, there are several ways to renovate your house affordably!
In this day and age, we are awash with information. From social media platforms perfectly tailored to give style inspiration, to accounts that share how to achieve everything on a budget. So today, I've put together some of my best tips on how to renovate your house affordably and ensure you don't overspend on your project. Read on to find out more…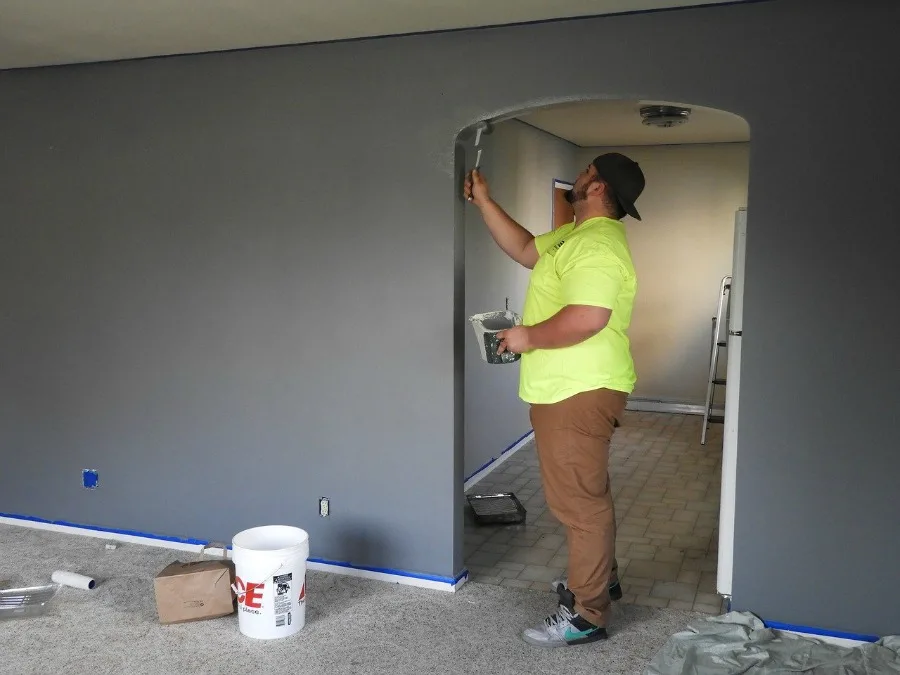 Create a Budget to Help Renovate Your House Affordably
The number one way to renovate your house affordably is to create a budget, use it, and stick to it! There's no point in writing it if it's going to sit in a spreadsheet, totally ignored. Before you create your budget for a home renovation, do some research. If you've never undertaken a project of this nature before, it can be very easy to under- or over-estimate costs.
Don't forget a contingency fund too! Depending on the scale of your renovation, it's likely you'll come across something requiring cash you haven't accounted for. Building a buffer in from the outset can mitigate the cash flow risk.
Shop Around
Another way to renovate your house affordably is to shop around. The internet is a wonderful place and can be an excellent pool of knowledge but you got to know what you're looking for! Never underestimate the power of browsing good old-fashioned shops too.
The larger chains will often have huge displays set up for you to browse giving you the inspiration you need. You can then can go online to find lookalike items, often at a fraction of the cost.
There's also an immense pleasure to be found in browsing local antique fairs, vintage shops, and flea markets. The treasure you discover will often be excellent value meaning you can spend your pennies on things you wouldn't necessarily want to be antique, such as doors.
Consider Your Purpose
If you're renovating your home for your own enjoyment, then taking care of each element is essential. If you're renovating as a financially-motivated project such as needed repairs or to resell, then you must be careful not to spend in the wrong areas and keep emotion out of it.
Additionally, regardless of the reason behind it, in this sort of project safety is vital so make sure you safeguard against any possible issues. For example, by choosing internal glazed doors you can easily bring in more light, but they can also prevent a fire from spreading as well.
Do-It-Yourself
DIY is a great way to save money, therefore, allowing you to renovate your house affordably. This might sound a daunting prospect, but if you start small, your confidence will increase. And don't forget, there are many videos you can easily follow online, you'll soon be progressing up the ranks.
Take your pick from upcycling old windows or furniture, cladding your walls with wood paneling, or restoring original flooring, and many more. The possibilities are almost infinite.
When you learn to do it without employing professionals, the costs will be less and it will help you renovate your house affordably.
Final Thoughts on How to Renovate Your Home Affordably
When you enter the realms of home renovation, it's easy to let the costs run away with you in the quest for perfection. To renovate your house affordably, take care of budgeting, choose wisely, and do some things yourself. This way you'll have money left to spend on the key pieces which need it more.