So, you're ready to buy a house! Congratulations! Securing a mortgage is one of the biggest steps you can take in your life. It's important to remember that there are a lot of things you need to do to secure a mortgage. This blog post will outline the six most important steps you should take to get approved for a loan. Keep reading for more information on the steps to secure a mortgage.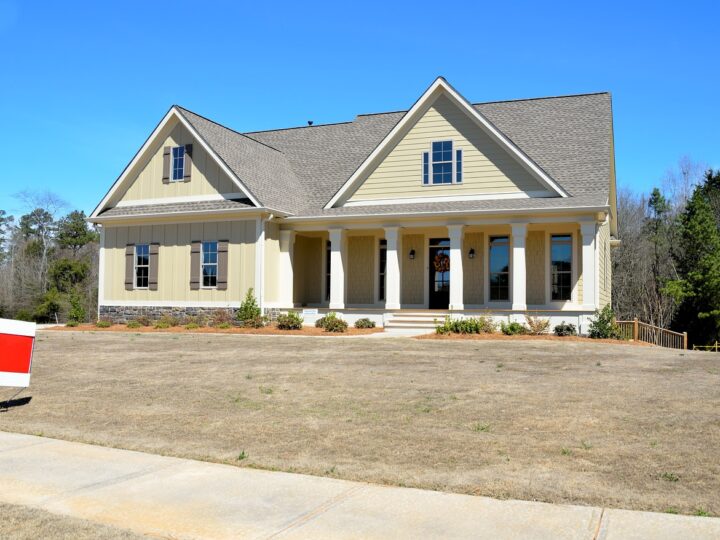 Figure out how much you need (and can afford) to borrow
The very first thing you need to consider when looking to secure a mortgage is to figure out what you can afford to borrow. It's also one of the first things a bank will look at when you're applying for a mortgage.
It's important to do your research and figure out how much house you can afford. Don't overestimate what you can afford, because that could lead to some major financial problems down the road.
Keep in mind that you have to factor in various fees as well, such as closing costs and down payments. In this case, you also have to consider the interest rate because it will have a big impact on your monthly payments. All of these factors will help you determine how much money you need to borrow.
Additionally, before you start shopping for houses, it's important to figure out your monthly budget. This includes your mortgage payment, homeowners insurance, property taxes, and any other expenses you might have. It's important to be realistic about what you can afford each month so you don't get yourself into financial trouble down the road.
Research your options
Researching your options is another important step when you are looking to secure a mortgage. As much as possible, you want to research all of your mortgage options before you apply for a loan. This includes looking into different types of mortgages like fixed-rate or adjustable-rate mortgages as well as different lenders. The type of mortgage you choose will have a big impact on your monthly payments, so it's important to choose the right one.
It's also important to compare interest rates, fees, and other aspects of each loan so you can find the best option for you.
Additionally, you want to make sure you're working with a reputable lender who has a good reputation. Otherwise, you may be setting yourself up for disaster.
Get pre-approved for a loan
One of the best things you can do to improve your chances of getting approved for a mortgage is to get pre-approved for a loan. This will show the bank that you're serious about buying a house and that you're already approved for a certain amount of money. It also gives you a better idea of what houses are within your budget.
To get pre-approved, you'll need to provide the lender with some financial information, such as your income, debts, and credit score. This process usually takes a few days or weeks, so it's important to start this process early on in your home-buying journey. If not, you might not have enough time to get approved.
Save up for a down payment
A down payment is another important factor that the bank looks at when you're looking to secure a mortgage. In most cases, you'll need to save up at least 20% of the purchase price of the house. If you can't afford to save up that much money, there are other options available, but you'll likely have to pay a higher interest rate.
For instance, you can try to get a loan that doesn't require a down payment, but you'll likely have to pay mortgage insurance. This is an extra fee that you have to pay each month to protect the lender in case you default on your loan.
There is also the option for you to get a loan that allows you to put down less money upfront, but your interest rate will be higher. Some lenders even waive the down payment requirement if you buy a home in a certain area or if you have a good credit score.
Check your credit score
Your credit score is yet another factor that the bank looks at when you're wanting to secure a mortgage. It's important to make sure your credit score is as high as possible before you start the application process. You can get a copy of your credit report for free once a year from AnnualCreditReport.com. If you find that there are any errors in your report, you should dispute them immediately.
Moreover, if you deem that your credit score is not as high as you'd like it to be, there are ways to improve it. One way is to start using a credit monitoring service, which will help you keep track of your credit score and credit utilization ratio. Your credit utilization ratio is the percentage of your total credit limit that you're using. Ideally, you want this number to be below 30%.
Another thing that you can do is to make sure you're always paying your bills on time. Late payments can have a significant negative impact on your credit score.
Get a home inspection
A home inspection is an important part of the home buying process. It's a way to make sure the house you're interested in is worth buying. A home inspector will check everything from the roof to the foundation to make sure there are no major problems with the property. They will also most likely give you a list of things that need to be fixed or replaced.
When you get a home inspection, make sure to ask the inspector lots of questions. This is your chance to find out everything you need to know about the property before you buy it. This way, you won't have any surprises down the road and you won't have to spend extra money on repairs that can cost thousands of dollars.
Final Thoughts on Steps to Secure a Mortgage
These are just a few of the steps you need to take to secure a mortgage. For more information, please contact a mortgage specialist. They can help you figure out what steps you need to take to get approved for a loan. Rest assured that with a little bit of preparation, you'll be able to buy the house of your dreams.