Use these Valentine's Day party tips to help you throw an amazing party for the sweetest day of the year!
Valentine's Day is the Day of love. It radiates love, affection, and togetherness and calls for a huge celebration. So, why not host a full-fledged Valentine's Day party with all your near and dear ones?
The better the celebration, the merrier Valentine's Day. A Valentine's Day party is not like any other regular party that you keep hosting now and then at your home. It's a celebration where love rules as a theme.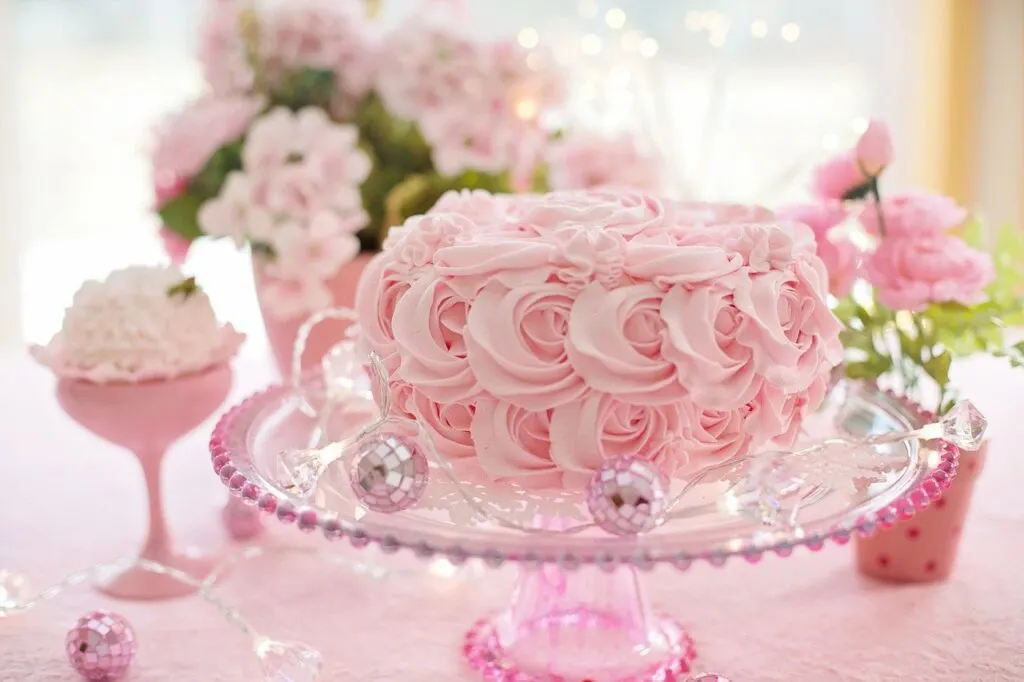 As a host, it would be best if you put all the romantic and innovative ideas to good use, gather your partner, friends, and family, and have a dream of a party.
Here are six amazing Valentine's Day Party tips.
Send Invites
First up on the list of Valentine's Day Party tips is to send out invitations. You need to send them at least a week before the event. It will give you a fair idea about how many people will attend your party so that you may make appropriate arrangements.
Make your invitations attractive. For instance, a heart-shaped invitation card is a great winning idea. You can further choose shapes like lock-and-key, roses, or cupid.
Host a Theme Party
Planning a theme party is another Valentine's Day party tips. What's a better way to celebrate the 14th of February than hosting a theme party? Once you have decided the theme, ensure that the gifts, decorations, games, and costumes are based on it.
For instance, a classical or Adam-and-Eve theme is a great option for a memorable Valentine's Day celebration. Host this party in your backyard and add beautiful decorations full of plants, warm lights, and a comfortable sitting arrangement.
Fun with Games, Music, and Dance
Next on the list of Valentine's Day party tips is to plan games, music, dance and other activities. These are the essence of any enjoyable celebration. Games are an essential ingredient for any party. Thus, why not add lots of games to your celebration. Choose from the options like Candy Treasure, Chin Balance, Things I Love, etc. The fun will start flowing in no time.
Similarly, arrange for some good music in the background. Let there be your favorite love songs playing throughout the party. You may also host a karaoke night session with a lot of singing and dancing. All your guests will have a lot of fun.
Party Food
Another of our Valentine's Day party tips is to plan the menu. Don't forget the food! No Valetine's Day party would be complete without a deliciously sweet spread. Ensure there is no compromise over the choice of the food. Serve the best of everything to your guests, including a Valentine's Day cocktail, a Valentine's Day mocktail, appetizers, and a main course.
Of course, don't forget the desserts! Go for the options like Valentine's Day chocolate chip cookies, cakes, dipped fruits, nuts, candies, and other snacking option like this Valentine's Day Candy Charcuterie Board or this Valentine's Day fudge!
Make sure you have enough to keep the drinks and snacks circulating throughout the party.
Something Special for Your Loved One
When it comes to Valentine's Day party tips, we'd be remiss if we didn't mention doing something special for your loved one! As this is the day of love, why not make an extra effort for your special one at your Valentine's Day party. Your special effort could be anything.
For instance, you can gather all your friends and guests at the party and propose to your partner to get married. It is a great idea if you are wanting to make your relationship official.
You can also try other things like singing a song to your loved one, dancing with them, giving them an extra special gift, or just expressing your feelings for them in front of all your near and dear ones. This gesture will move your partner and will remain with them forever.
Takeaway
Celebrate the sweetest day of the year with those you love. Let there be a lot of fun and joy and, of course, a lot of love. We hope that the above-listed Valentine's Day party tips come to your help to host a successful party. Start working on these tips and have a wonderful celebration.