Home design and gardening ideas keep changing thanks to modern innovation. Ensuring your home looks better and stands out to reflect your personality and taste is the goal. There are several interesting and innovative ideas for your home and garden that you can apply to achieve the result you desire.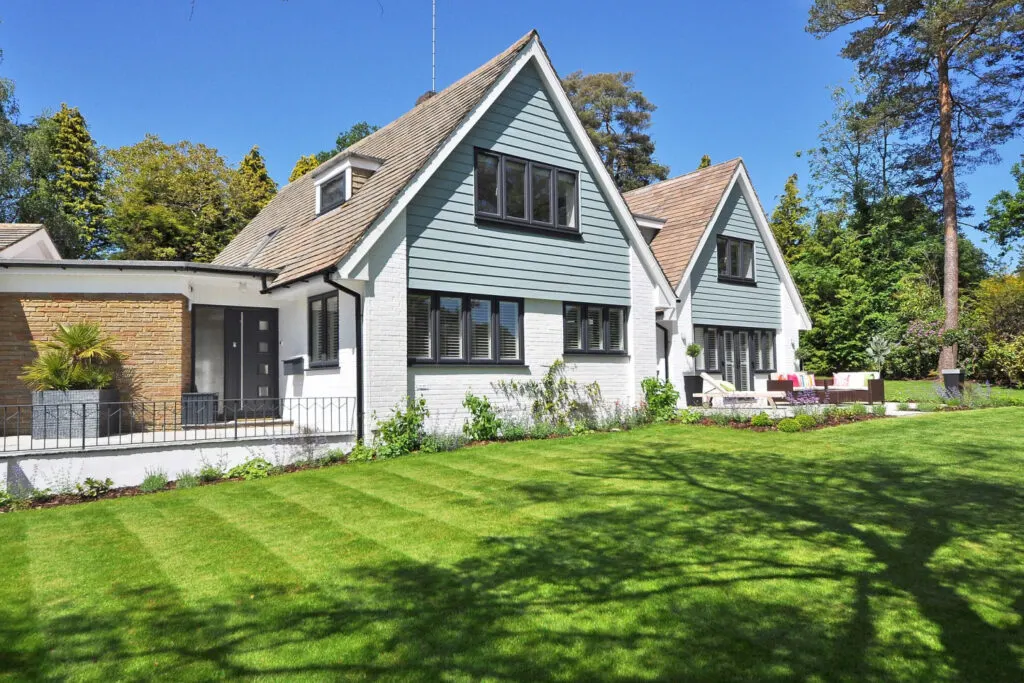 Individualism in home and garden design is crucial because that is your personal space. A home is a huge investment, and most of us want to complete the investment with amazing ideas in home décor and gardening. Below are seven innovative ideas for your home and garden.
1. Customizing Your Doors
Doors give a stylish touch to your home, and having them customized will be a great way to make your home stand out. There are several designs for doors that work for different people's tastes. Consider finding a company to design custom interior sliding doors that will suit your preferences and décor. For example,. right now sliding doors are trending in modern home design. It's easy to find other options that'll work for your home in the market.
2. Consider Installation of Porch Swings
Something is interesting about a porch swing, and it will attract anyone to your home. Porch swings exist in different designs, and you will find what works for your décor and style. Most people neglect their porch, which is the first thing people see when visiting you, and you should put thought into it. The swing design you choose will give your visitors a sense of welcoming feeling other than adding class to your home design.
3. Make Use of Plant Pots
If you have a small garden space and want to make room for other things, consider using containers for gardening. Growing your plants in a pot saves space and keeps your garden neat. They are lots of planters you can purchase in a wide variety of inrteresting colors and designs. different design. Find something that will fit your home and garden décor for your garden to be unique.
4. Use Natural Products for Your Home
Another innovative idea for your home and garden is the use of natural materials and products in your decor. Installing wooden floors and having furniture made from pure wood is a unique modern trend in interior design. Put some thought into your choice of material and furnishings, making sure to choose something unique that pleases you.
5. Use Fence Planters
There are lots of innovative ways to use planters in your garden. One of the most popular is the use of fence planters. Adding colorful flowers and plants to your fence is a unique way to make even the most plain and boring fence visually interesting. Plus, it adds even more color to your garden. You can have a captivating garden and save space for your children to play or for your family to relax.
6. Lighting
Having a unique lighting design is a great way to make your home stand out indoors and outdoors. Consider finding a lighting expert that can implement different lighting ideas and help you choose what you like for your home.
In addition to making your home and garden feel safe at night, good lighting also makes a home look modern and classic.
7. Use Color on Your Garden Space
Another innovative idea for your home and garden is the use of color in your space. For example, painting your garden fence and using colorful furniture can add to your garden's style and make it interesting. You can also find outdoor furniture in bright colors that stand out.
Color makes your garden pop and gives it a lively taste. If you want to spend time in your garden with family or friends, this idea will be great to implement. Choose paints that will align with your décor style and taste get a feeling of fulfillment.
Final Thoughts on Innovative Ideas for Your Home and Garden
Having unique ideas for your home and garden is an important part of having a home that really stands out. If your living space reflects your class and style, it will make you feel even more at home. Make the space in which you live cozy for yourself and your family.
The ideas given above can be helpful in your quest to make your home interesting. Unique design and décor should be your main goal in designing and decorating your home. You can seek professional advice in decorating your garden and home to suit your interests.