If we took a poll right now and asked men a handful of questions about the latest trends and designers – most of them would likely fail. You may feel inspired by a male celebrity and, generally speaking, you clean up well – but are you on trend? Do you have any of the wardrobe staples for men?
As much as style should be whatever you feel comfortable wearing, most male fashionistas know it is more about how you wear your clothes and not just what you wear. You can have the most expensive wardrobe on the planet and still look like a circus monkey waiting to perform a trick.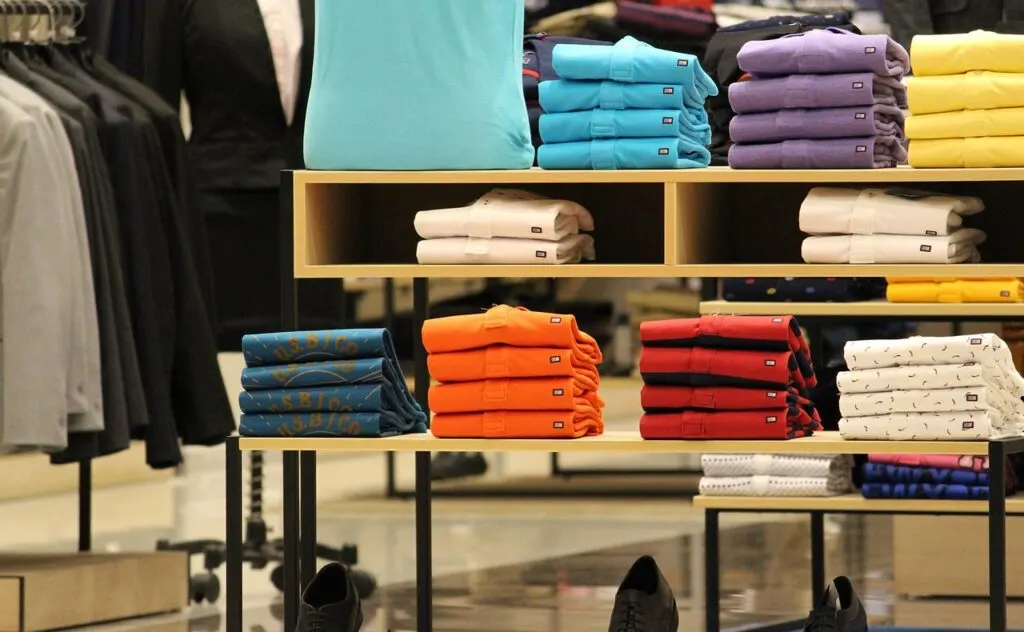 When it comes to true style, the classics will never let you down. If your wardrobe has these seven staples listed below, you will always be able to dress to impress – and not just your mom.
Invest in these seven wardrobe staples for men and say goodbye to your fashion faux pas for good.
New Underwear
Let's do a quick round-up of what turns most women off. Body odor, sweat stains, and grotty undies. Your underwear needs to be replaced every 4 to 6 months. No woman appreciates a man with stained, hole-y underwear – you can't turn a hole inside out.
Check your closet now and chuck out any underwear with marks (no questions asked) or holes. If you wash your undies as often as you should, they won't last longer than two to three seasons at a push. Don't push, just replace these must-have wardrobe staples for men.
Matching Socks
If you're reading this article about wardrobe staples for men, this is every chance that you're either an adult male or an adult female trying to help an adult male. The point being is your mismatched socks aren't cute or charming – they're weird.
Buy new socks or visit an old aunt during Christmas time – you'll be sure to get some then. Don't stop there either, go one step further and match your socks to your shoes. White socks should never be worn with black shoes, and sneakers need to be worn with secret socks. End of discussion.
Great Jeans
Jeans are next on the list of must-have wardrobe staples for men. Few moments in fashion history stand out quite as much as the day jeans hit the market. Jeans gained in popularity since then, and these days almost 8 billion feet of denim fabric is produced each year.
Levi Strauss patented the idea, that every man, woman, and child should own at least one pair. Get yourself a classic pair of blue denim jeans – don't fret over the fancy fits, just a straight-cut pair of jeans will do your closet wonders.
Don't experiment here, leave the torn jeans to the youngsters who don't mind looking like they fought an angry raccoon – you're better than them. If you want a fun and laidback look, complement your jeans with graphic T-shirts, like a dragon shirt from the collection of shirts for House of the Dragon.
Dress Shoes
Every man's wardrobe needs at least one pair of men's black dress shoes. They work for formal events, interviews, and even funerals. They won't do you wrong, just don't pair them with white socks. You may think no one will notice, but they will.
When choosing your first pair of this must-have wardrobe staples for men, don't be influenced by celebrities when choosing brands. Find a brand that you believe in, feel comfortable in and one you can afford. Don't equate value with a price; the shoes you buy should be worth every cent you spend.
Sports Jacket
Next on the list of wardrobe staples for men, and one of the most overlooked items in a stylish man's closet, is his sports jacket. Don't be fooled into thinking they went out of fashion in the '70s. Choose your sports jacket carefully, much like suit jackets or blazers; they should be or look tailored.
Sports jackets are a popular choice of outerwear because they are comfortable, stylish, and practical. You never want to miss the opportunity of owning something that offers that trifecta when you're in the business of looking good!
White Button-Up Shirt
Few wardrobe staples for men are as stylish as a crisp, white button-up shirt. There have been literal cases of women losing their minds over a handsome man in a white shirt. Well, maybe not literal – but near to it.
Invest in a few quality options, and replace them regularly – they tend to yellow or fade over time, which doesn't look good on anyone.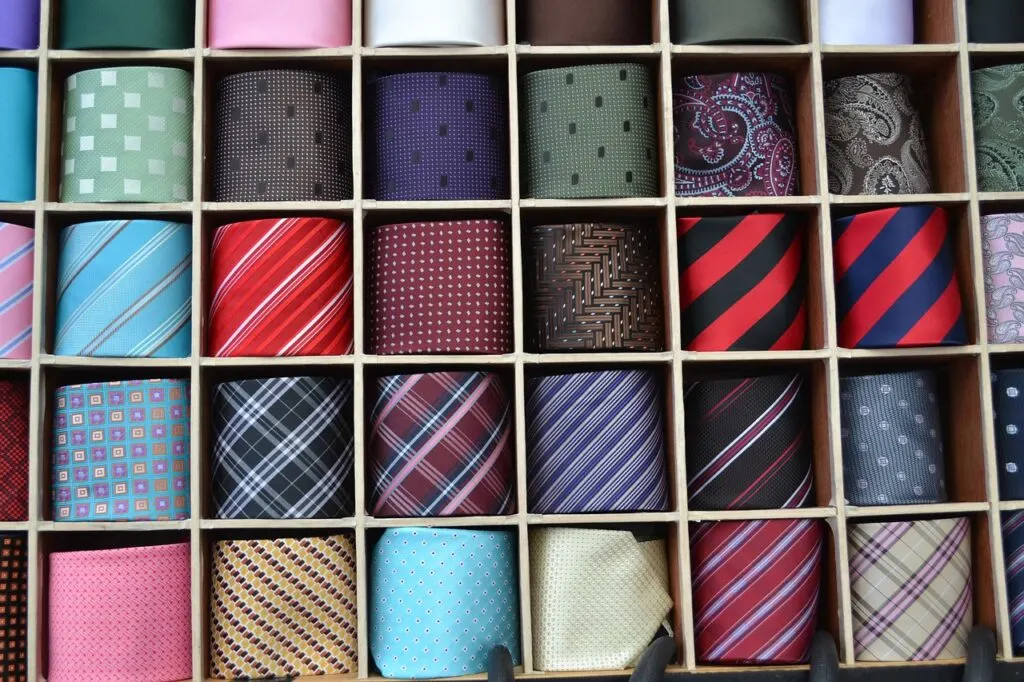 A Classic Tie
No ducks.
No pew pews.
No Bart Simpson bending over – just a classic good-looking tie.
Style isn't funny, and your wardrobe shouldn't be either. Save the character ties for stag dos or when you lose a bet. Most men should own three colors of this must-have wardrobe staple for men; black one, a grey one, and a navy one. You can buy more, but don't be caught buying a bright pink satin one – those are tacky. A classic tie will be well-suited to several events, and you'll get tons of use from it.
Being stylish doesn't have to cost the earth – you merely need to know what to look for when buying clothing and accessories and make sure you have these 7 wardrobe staples for men.