Maybe you had something adventurous scheduled for a big summer vacation, but those plans have now been canceled to help keep everyone safe (which is obviously more important.)
So, you may be a little bummed out and itching for a vacation right now.
Vacations don't necessarily have to be a destination, but rather a state of mind, fun plans lined up, and the anticipation of making memories or learning something new.
With a little planning and imagination, you can have a staycation of your dreams, whether you are more of a laid back traveler who wants to be pampered, or someone who is more go, go, go – we have you covered.
Read on for 8 at-home summer staycation ideas, so that you can have your vacation fun while keeping up the social distancing recommendations.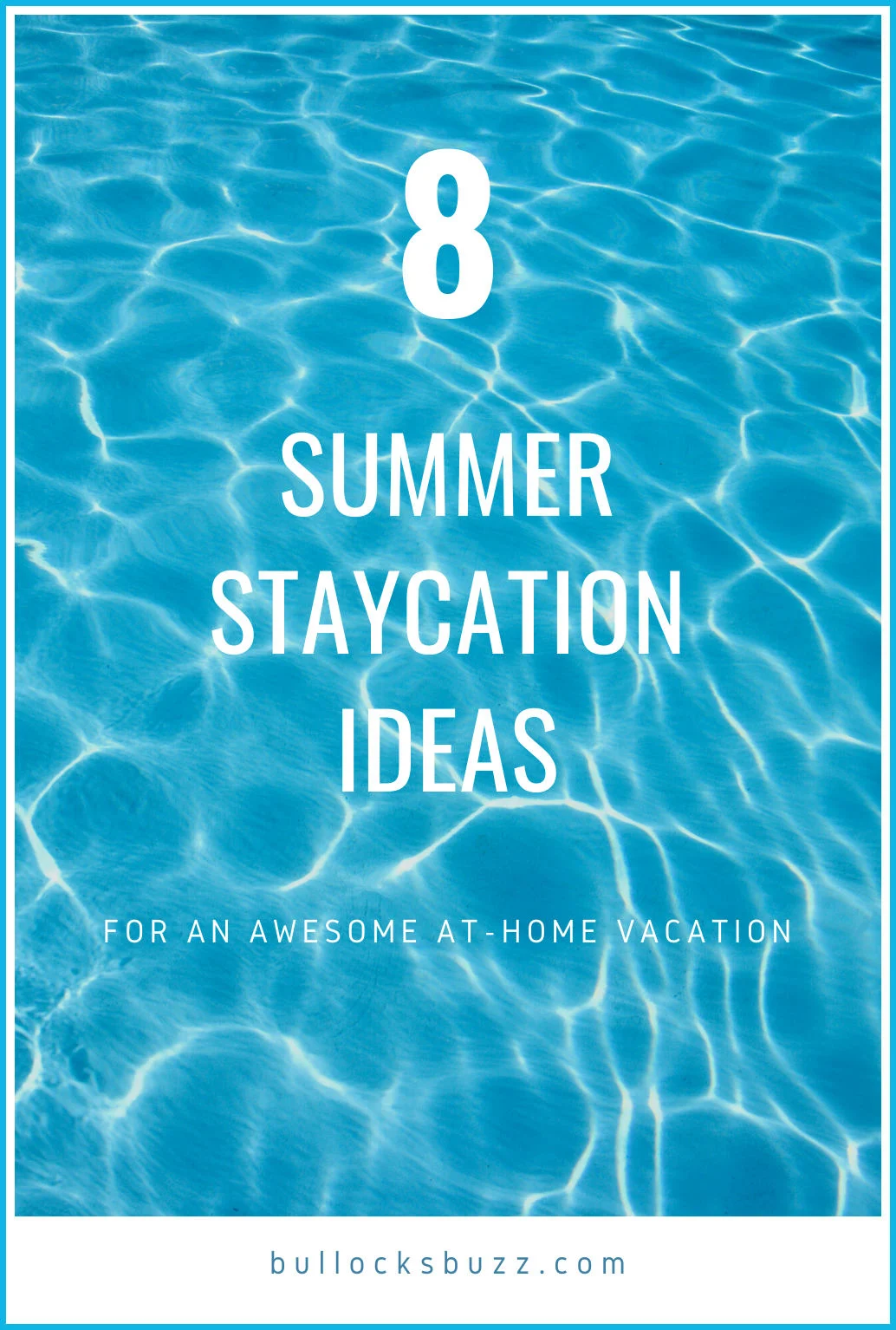 1. Spa Summer Staycation Idea
First up on our list of summer staycation ideas is the spa staycation. If your idea of a great summer staycation includes lots of pampering, massages, mani/pedis, and general relaxation, plan out an at-home "spa" stay.
Mix up some lemon cucumber-infused water stashed in your fridge, dig out your favorite candles, bubble baths, moisturizing face sheets, massage oils, and nail polish colors and you are good to go.
Start your spa days in a cozy robe or comfy sweater, put on some relaxing spa tunes or ambient sounds, and start your spa staycation right.
Spend your day in a bubble bath, alternating back massages with your partner, lounging and reading, sipping infused water, painting your toenails, and giving yourself an at-home facial.
Top it off with a fancy anti-aging or brightening pharmaceutical-grade face cream to really see the spa glow at the end of your staycation.
2. Gourmet Staycation Ideas
Maybe you have more of a foodie staycation in mind, and that can be arranged in a staycation style too.
If you are into cooking, find a range of recipes that are stretching your culinary abilities or are really technical, and see if you can master them after a few days of research and practice.
Or, if you are more of a dining out foodie, call around to some of the best restaurants in town that you have been wanting to try to see if they are offering takeout or delivery right now.
Schedule out a new restaurant takeout or delivery meal each evening while expanding your culinary skills, reading books on cooking, or watching cooking videos during the day to really make gourmet food the focus of your staycation.
3. Video Game Virtual Adventure Staycation Idea
If you tend to go for more adventurous vacations, try to fill your thirst for exploration by picking out an adventurous video game that you can try to complete start to finish during an at-home virtual adventure staycation.
Long adventure-style games with a great story like anything from the Legend of Zelda franchise for fantasy fans, or Red Dead Redemption for gamers looking to feel like a wild west cowboy are great choices.
Make completing the game your goal for the week to really immerse yourself in the gameplay.
Picking out a game where you can play with others in your home or remotely makes this a safe but social summer staycation ideas while making it feel like a group adventure.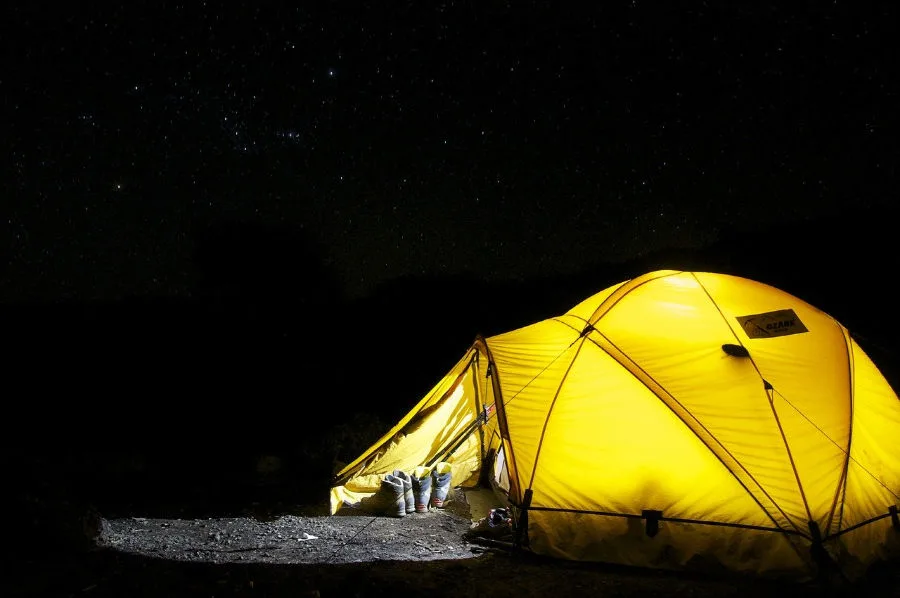 4. Camping Staycation
For those lucky enough to have a backyard right now, the camping summer staycation ideas are endless.
Set up a tent, pack a cooler, make a fire in your fire pit, grill up some dinner, make some s' mores, and enjoy the beauty of the great…backyard.
This one can be a great change of scene for the whole family, and likely a staycation to remember.
Bonus points if you can make it through the night without anyone sneaking back into the air-conditioned indoors.
5. Cultural Summer Staycation Idea
Maybe you are more of a cultural traveler, and you enjoy taking in all the sights and sounds of a new country or environment during your vacations.
Pick out a culture that you wish you could travel to right now and do your best to learn more about it for a few days for a cultural staycation.
If a certain country, city, or region of the world is your dream destination, but you can't quite get there right now, make it a learning staycation that will amp you up for one day actually making the journey.
Download a language learning app and study a few hours of your dream destination's language every day.
Then, research some classic recipes for the region and try to whip them up yourself.
Wrap up the cultural staycation by lining up a few documentaries on the history or natural resources of the region.
6. Health Boot Camp Staycation
If your dream vacation includes hikes, smoothies, early mornings, and yoga – try to recreate the same healthy vibe with this health boot camp summer staycation idea.
Set your alarm early enough to catch the sunrise while sipping some organic green tea and organic berry smoothie in the morning, or have an early morning sunrise yoga session on the porch.
Schedule out some fun active and healthy activities throughout the rest of the day including indoor workouts, stretches, and meditations throughout the day to fill out your healthy staycation.
Make up some fruit and veg filled nourishing meals to eat throughout your health retreat staycation, and hit the hay early to round out the theme.
7. Creative Retreat Staycation
Maybe the demands of the digital age are getting to you and you are in the mood for a digital detox creative retreat-style staycation.
Give your friends and family the heads up that you are digital detoxing for a few days and then turn off your electronics for a creative retreat that is fully unplugged.
Dive into the creative process full-on for a few days, whether you are starting that novel you always talk about, learning how to make music on your piano, making a DIY planter, or upping your artistic game by oil painting distraction-free for a while.
8. Poolside Summer Staycation Idea
Sun and sand is a common go-to vacation idea for many, but you may be able to recreate a similar feel if you have a pool at home!
Wake up and pop on your favorite bathing suit, before rounding up some pool floats, easy vacation reads, and making a playlist of your finest upbeat beach tunes.
Round out the poolside summer staycation idea by blending up some fruity "beach" cocktails, and end the day with an outside grill dinner.
Then, sleep, rinse, and repeat for a poolside summer staycation that can last for days.