Why settle for a regular house number when you can make something much more creative like this unique DIY House Number Planter! This adorable address planter box is a fun and chic way to display your home address. It's easily mountable, and includes a little planter to add a splash of color. Best of all, it's quick and easy-to-make!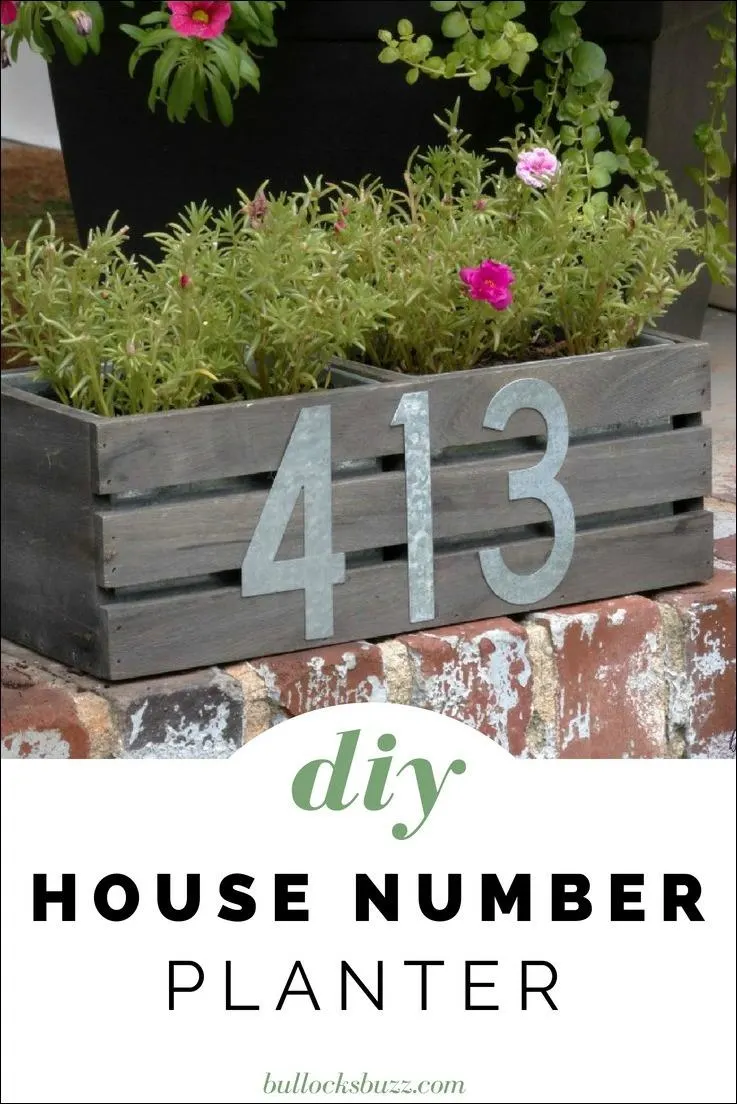 I'd been wanting a creative way to display our house number for awhile now. I fell in love with the hanging address planters I've seen online, but many of them are way too pricey. So I figured why not make my own?
This easy address planter box can be mounted on a wall or left to sit on the porch or table. Using just a few items, it takes just minutes to make and looks fantastic! The combination of the dark wood crate with galvanized planters and matching numbers gives this house number planter a slightly rustic, farmhouse look.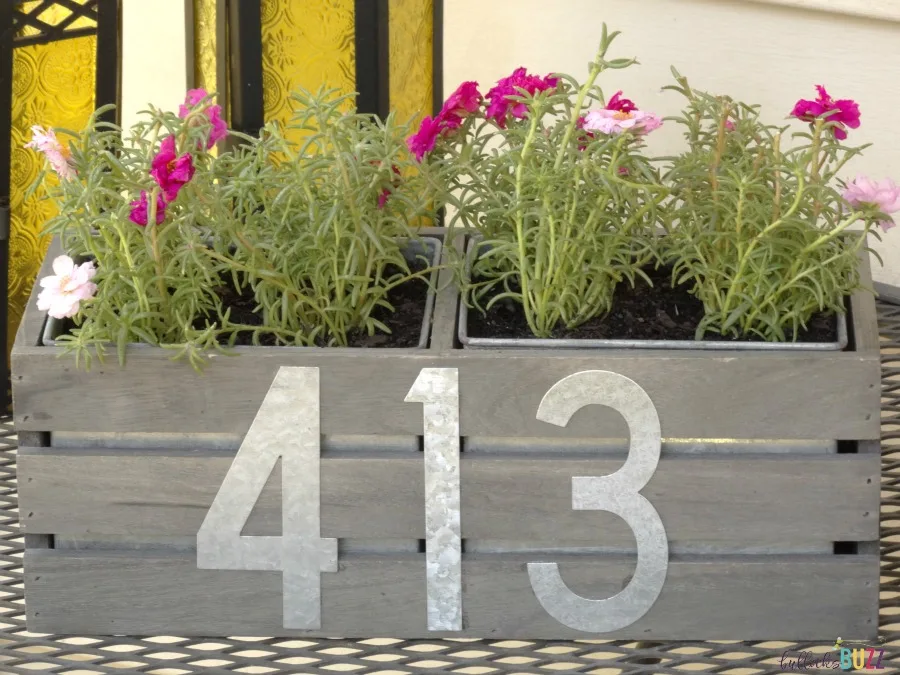 Plus, since the plants are in removable flower pots, they can be easily switched out for different plants as the seasons change. So, are you ready to see how to make this hanging house number planter?
DIY House Number Planter
Supplies for DIY House Number Wall Planter
small wood crate (mine actually came from Walmart, complete with planters)
galvanized metal house numbers (I found mine at Michaels, made by Craft Embellishments)
1 to 2 galvanized metal planters
spar varnish or other wood treatment
hammer and nail (if needed, for drainage holes)
plants of choice (I used Portulaca aka moss rose)
Mounting hardware if opting to hang the planter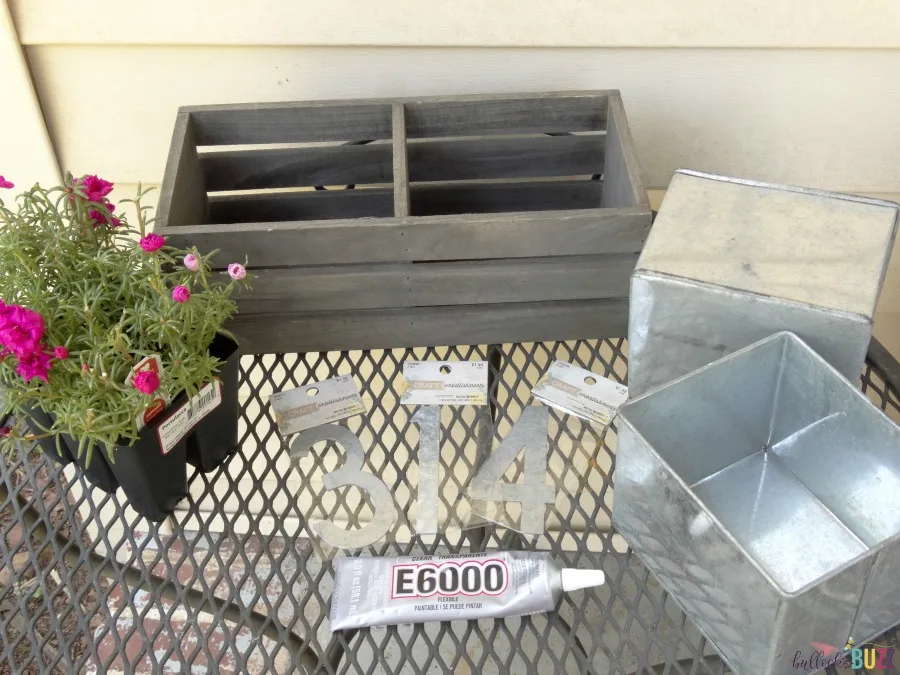 Instructions for DIY House Number Wall Planter
To get started, you will need a small wood crate, and 1 to 2 galvanized metal planters that will fit inside the crate. I lucked out and found mine as a set in the silk flower section of Walmart. However, you can easily find a similar crate and planters on Amazon, or at any craft store such as Hobby Lobby or Michaels.
This particular set measures about 12 inches long, 4.5 inches wide, and 5.5 inches deep, making it an ideal size for hanging. And each metal planter measures 5-by-5 inches, the perfect size for shallow-rooted plants like the Portulaca I used.
Since I wasn't sure if the wood was treated, I went ahead and used some spar varnish to help protect it from the elements. I like this marine spar varnish because it doesn't change the color of the wood and had some really good reviews.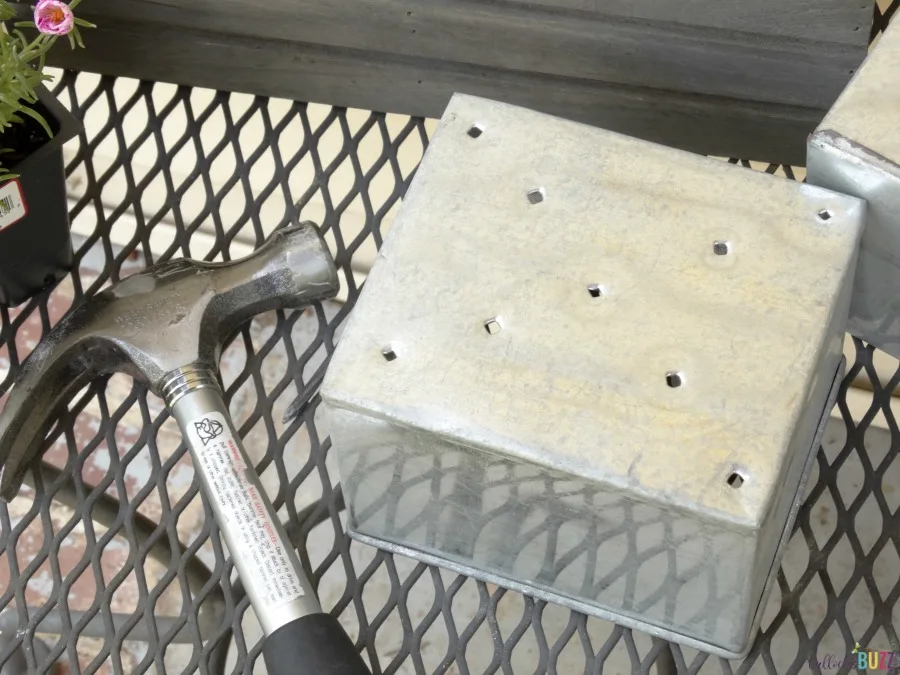 Next, I used a nail to make drainage holes in the bottom of each planter.
I then marked off where I wanted to put the numbers, and attached them with a little e6000 glue.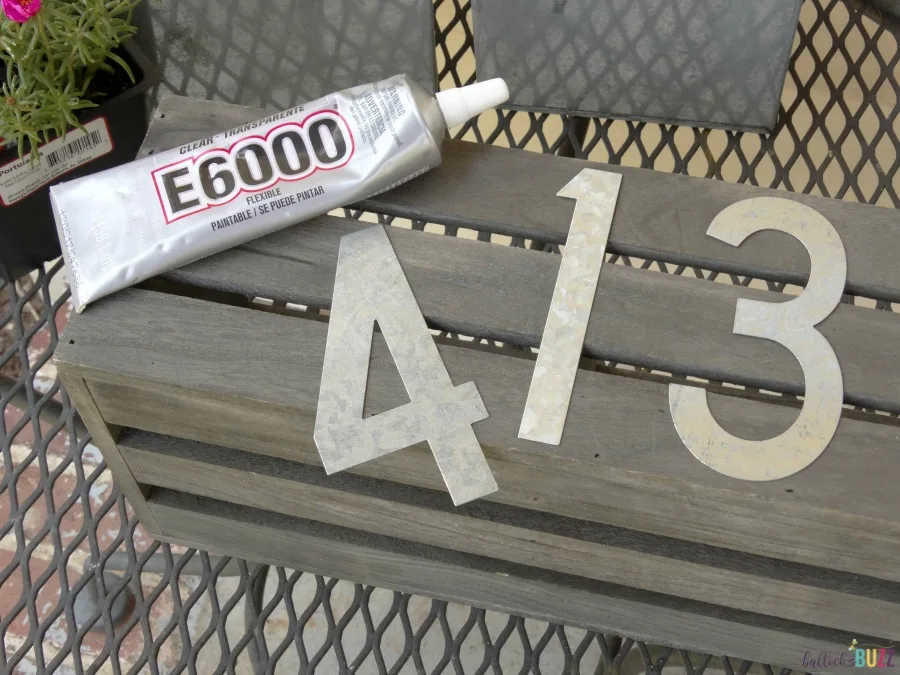 Now all that was left was to pot the plants, and then insert the flower pots into the crate. And it's done! Doesn't it look cute?!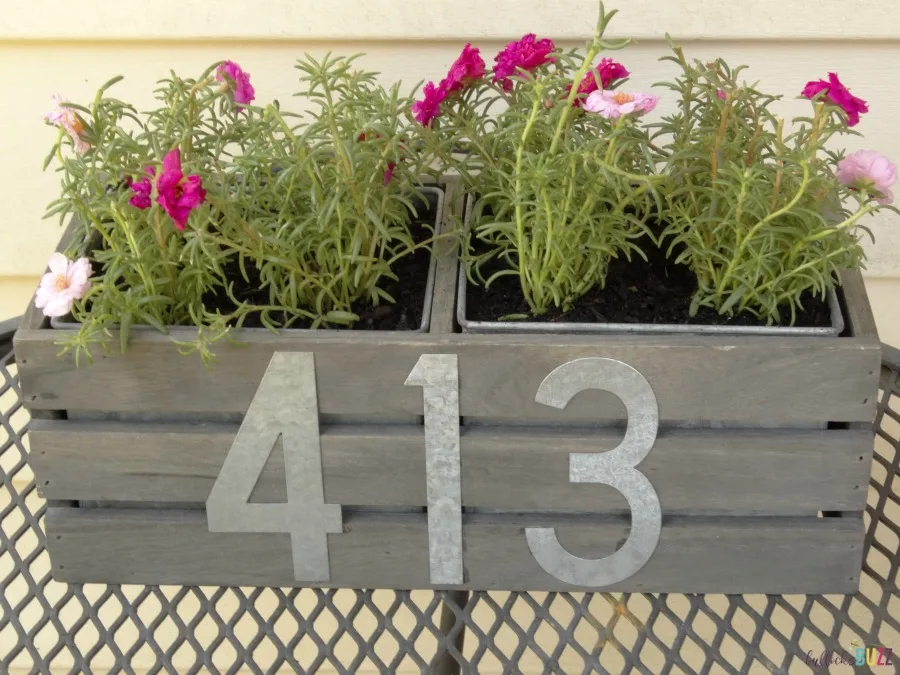 I've had this outside for a little over a month now, and it is holding up great! I've gotten several compliments, too.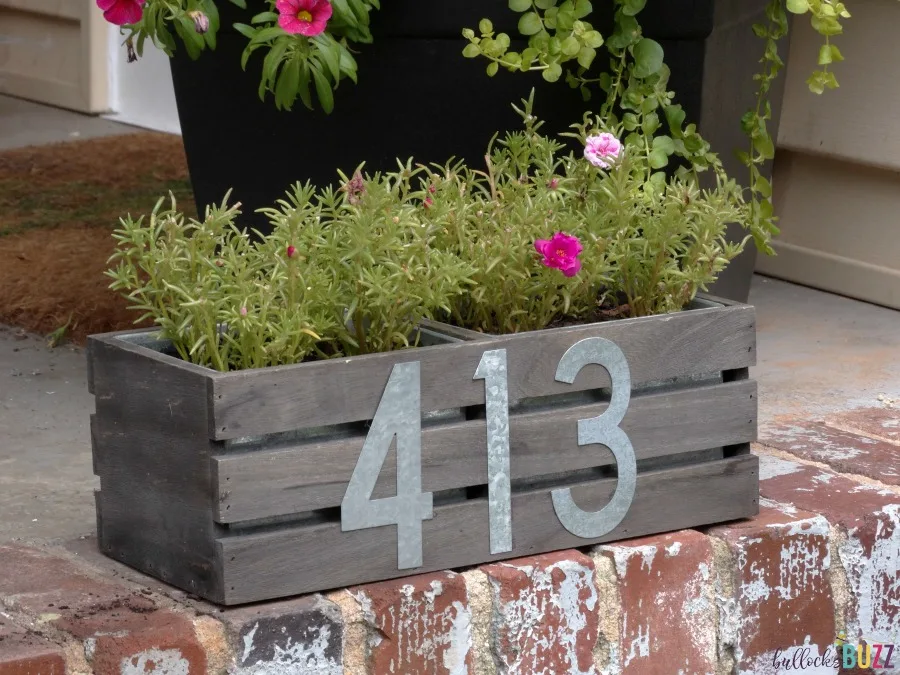 The only problem is, I still can't decide whether to leave it sitting on the porch or mount it on the front wall. What do you think?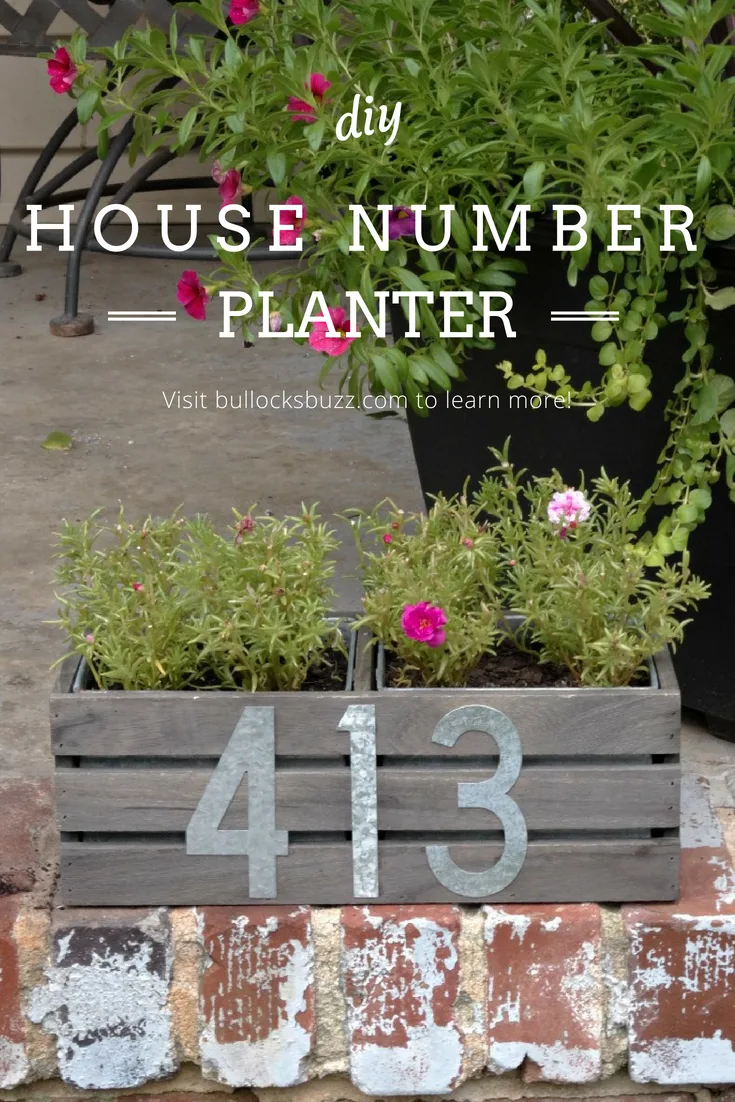 We've been featured!
Be sure to check my planter out on Angi (formally Angie's List) where you can find many other great DIY house number craft ideas, too!
If you like this DIY House Number Planter, you'll definitely want to check out these creative planter ideas!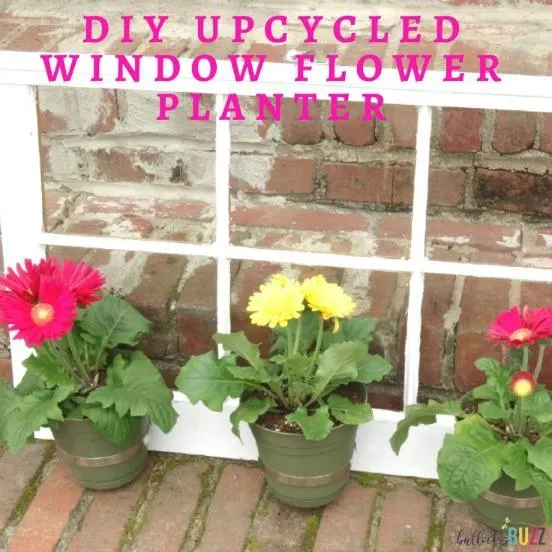 DIY Upcycled Window Flower Planter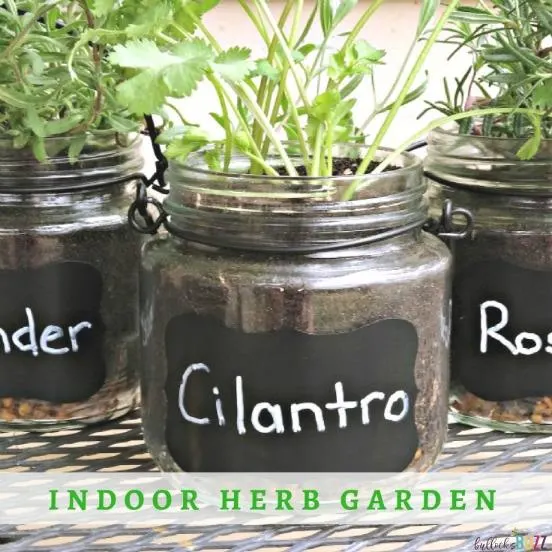 DIY Indoor Hanging Herb Garden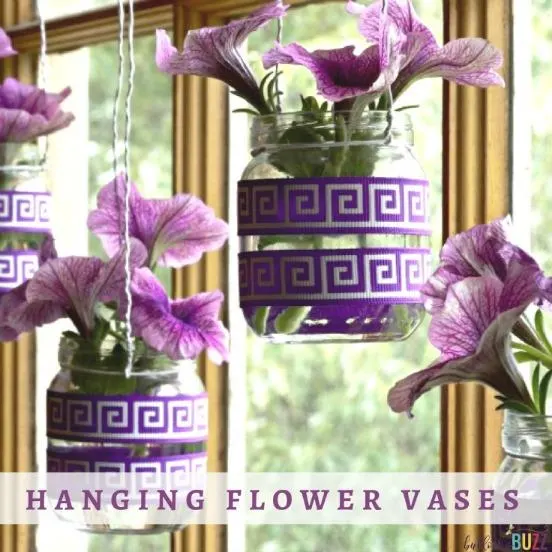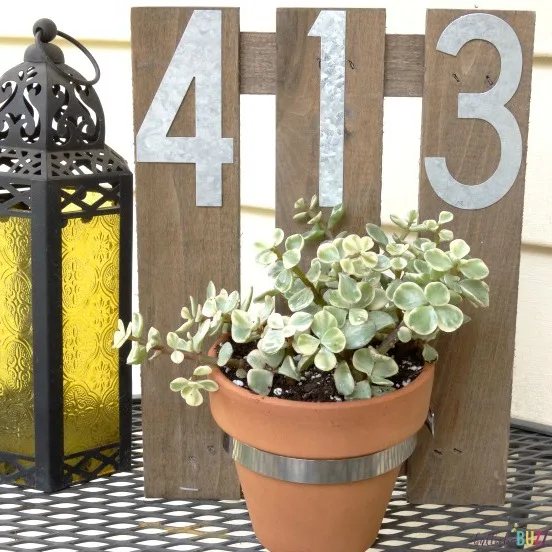 DIY House Number Wall Planter (COMING SOON 7/4 my guest post on Kennary: Ideas for the Home)
KEEP UP WITH THE BEST BUZZ BY JOINING ME ON:
FACEBOOK | TWITTER | PINTEREST | INSTAGRAM | GOOGLE+
Subscribe to our newsletter so you'll never miss another post!