June is National Adopt-a-Shelter-Cat Month. Did you know it is estimated that 10 to 70 million stray dogs and cats live on the streets and 5.4 million dogs and cats end up in animal shelters in the U.S. annually? While about half are adopted, the other half is euthanized due to lack of space in shelters.
For National Adopt-a-Shelter-Cat Month, Cat's Pride has teamed up with actress Katherine Heigl and is donating a portion of the proceeds of every purchase of Cat's Pride Fresh & Light Ultimate Care to the Jason Debus Heigl Foundation, an animal advocacy organization Katherine founded in her brother's memory!
Cat's Pride Fresh & Light Ultimate Care
Cat's Pride, the only cat litter recommended by the American Humane Association™, started the lightweight litter trend and continues to lead the way with their latest innovation, Cat's Pride Fresh & Light Ultimate Care lightweight cat litter! This litter is 50% lighter and is formulated with highly absorbent minerals and no fillers, guaranteeing powerful odor absorption for 10 days of freshness! It's also the best-performing lightweight litter with the strongest, tight clumps that are easy to scoop. Plus, the no-filler litter means less dust, less tracking and less clean up for you and kitty. Ultimate Care cat litter is available in a 10-pound jug, in both Scented and Unscented hypoallergenic varieties.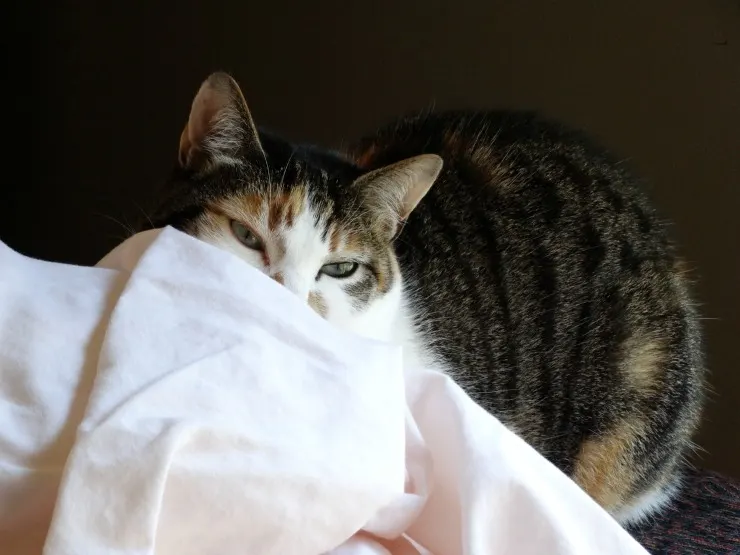 5 Ways To Help During National Adopt-a-Shelter-Cat Month and Beyond
Adopt a Cat from Your Local Shelter
Instead of buying a cat from a store, adopt one from your local shelter! And don't forget, while kittens are adorable and playful, older cats need adopting too! All too often kittens are the first to be adopted, leaving behind the adult cats. This is because people want a frisky, playful and loving kitten. What people don't realize is that adult cats can be just as playful, loving and enjoyable.
Encourage Others to Adopt
If you know of someone looking for a cat, encourage them to go to their local shelter and adopt.
Donate
If you can't adopt, donate to your local shelter. This doesn't have to be money either. Many shelters are in great need of food, litter, towels, toys and other supplies. Call your local shelter or check their website for a wish list of their needs.
Volunteer
Even if you can't adopt right now, you can help by volunteering at your local shelter or rescue. Even donating just 1 hour of your time can help, and it will give the shelter animals some much-needed love and attention.
Get Creative!
Feeling crafty? Use fabric, yarn, recyclables, and imagination to bring lots of much-needed fun into the lives of local shelter and rescue pets. There's no end to the fun-filled toys and cat supplies you can make. Try tying a long piece of ribbon onto a bamboo stick to make a cat distractor! Or wrap a board with some rope for a DIY Cat Scratching Post!