Berry Smash Lemonade – Refreshing Adult Lemonade
A simple, yet refreshing adult-only lemonade made with a splash of fresh squeezed lemon and lime, fresh berries and then topped off with Rum and Vodka. This Berry Smash lemonade is sure to be a smash hit!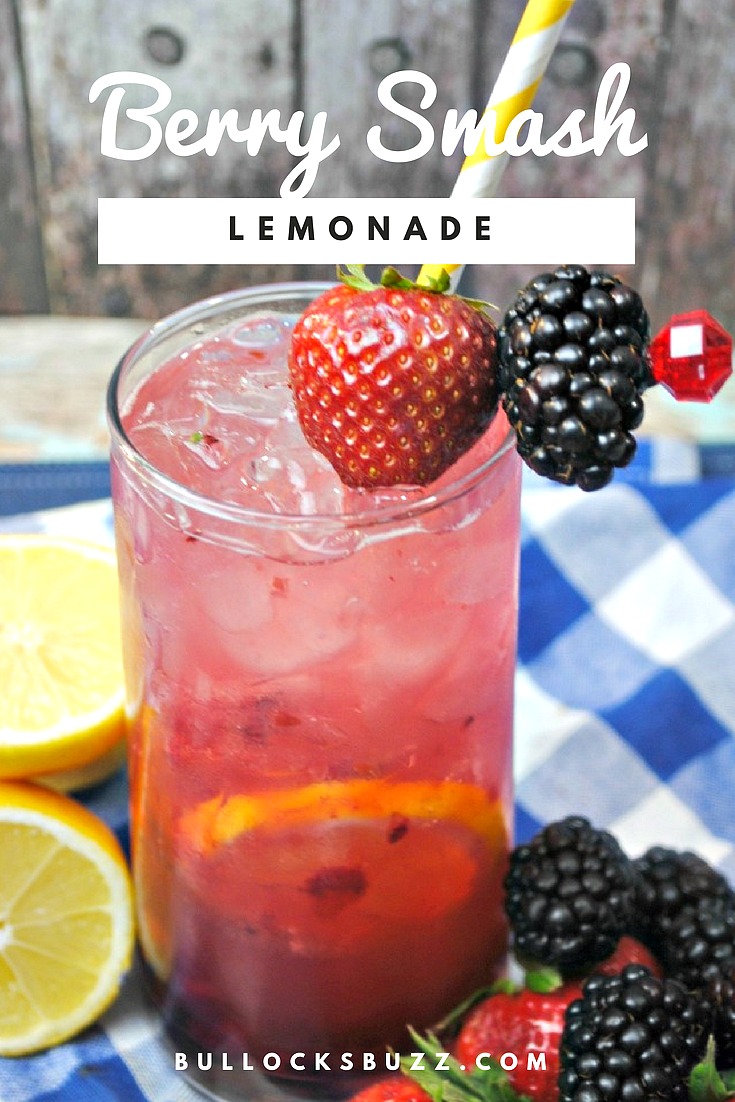 It may only be the beginning of summer, but here in the South, the heat and humidity are already taking their toll. This recipe for Berry Smash Lemonade is the perfect way to relax on a long, hot summer's day, and it takes just minutes to make.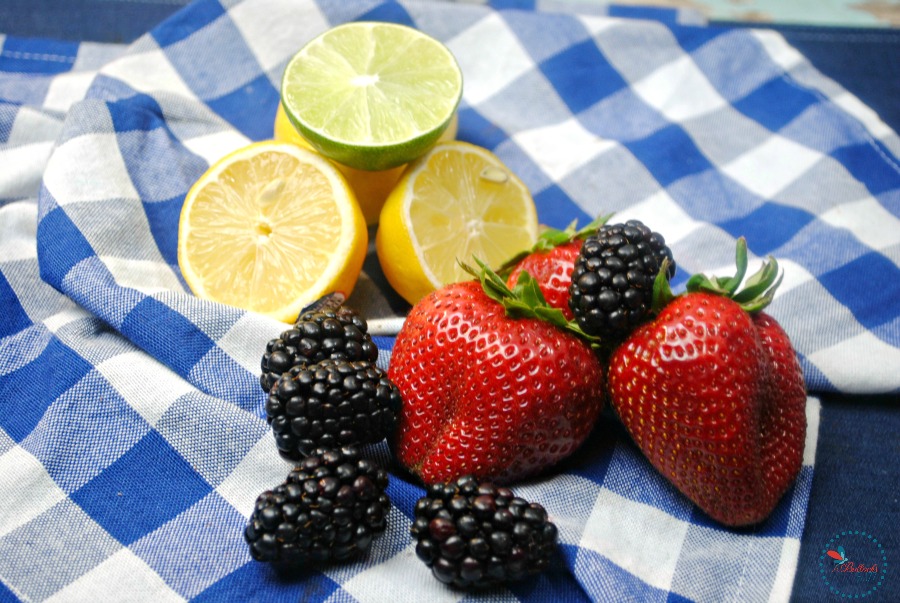 All you need to make Berry Smash Lemonade is your favorite homemade or pre-made lemonade, some vodka and rum, and a handful of the season's freshest berries including strawberries, blackberries, lemon and lime. And if you are not in the mood for an alcoholic drink? Leave out the liquor, and you have a refreshingly delicious, fruity lemonade the whole family can enjoy!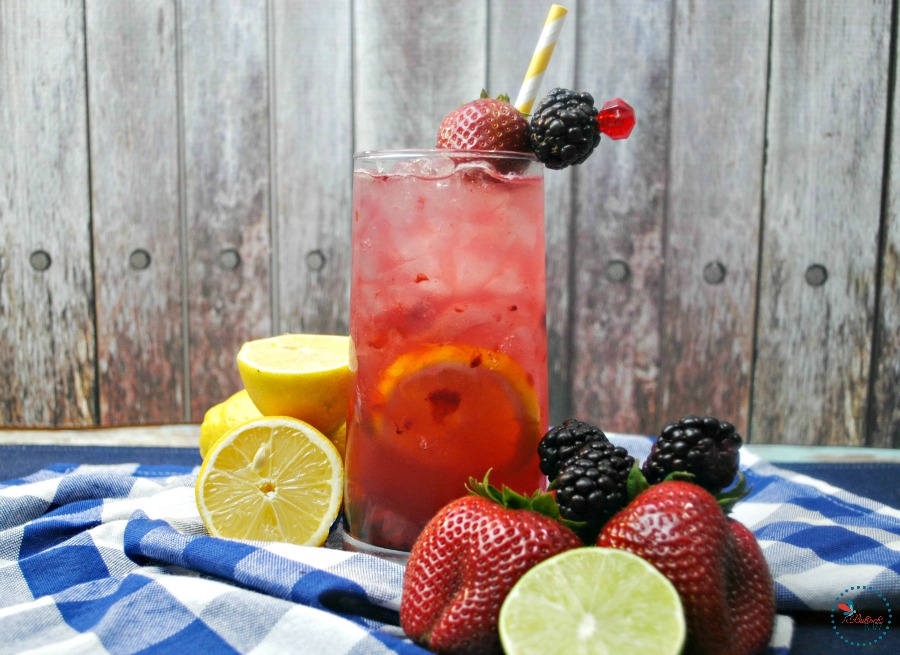 Berry Smash Lemonade Recipe
What You Need for Berry Smash Lemonade
2 oz Bacardi Rum
1 oz Citron Vodka
1 oz Juice of a fresh lemon
1 oz Juice of a fresh Lime
4 oz of lemonade
3 Fresh Strawberry stem removed and diced
4 fresh Blackberry diced
Lemon for slices ( wheels )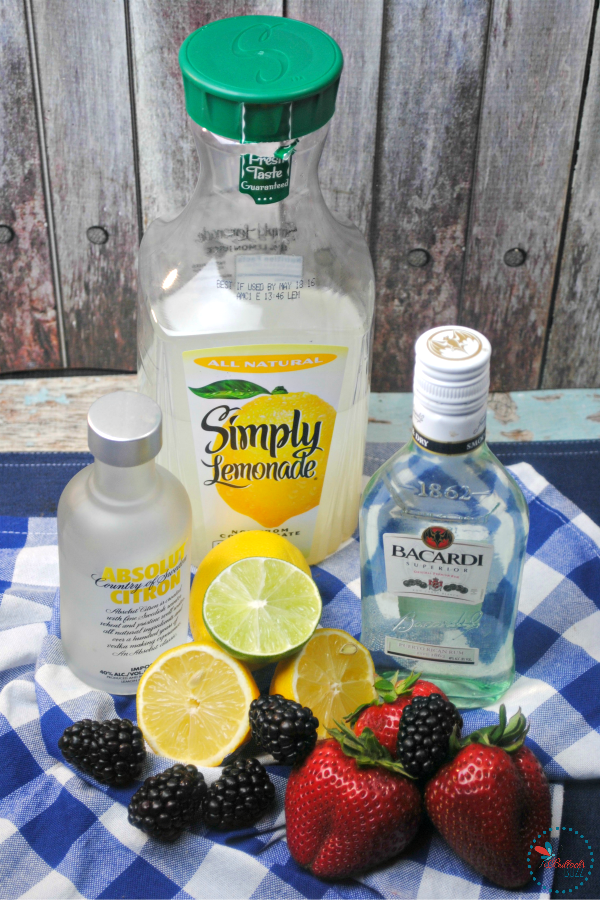 How to make Berry Smash Lemonade
Begin by dicing the berries, then add them to a blender and puree for 30 seconds.
Fill a frosted glass 3/4 of the way full with ice, and place a lemon wheel inside for garnish.
Next, in a large bar shaker add the berries, vodka, rum and fresh lemon and lime juice.
Shake to combine.
Now pour the liquors in the glass with the lemonade, and top off with a fresh strawberry and blackberry.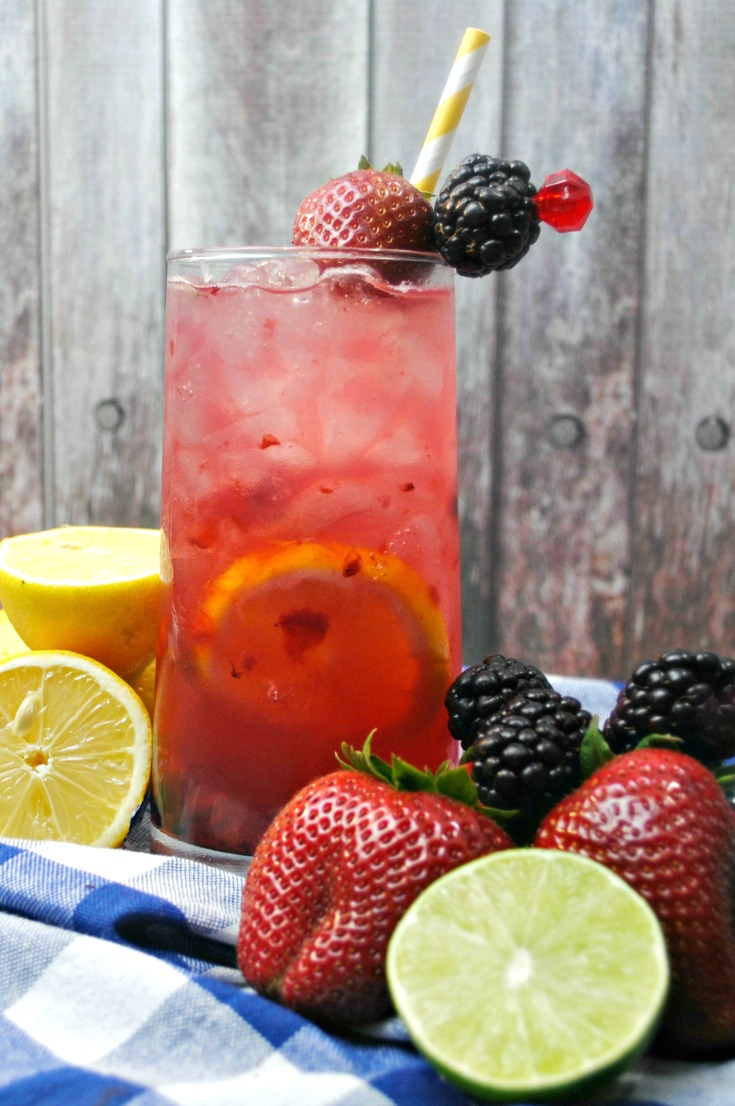 Now all that's left to do is sit back, relax and enjoy this fruity concoction!
Other refreshing drink recipes you may enjoy.