A tropical twist on the classic summer drink, this Blue Hawaiian Cocktail recipe takes this beautiful blue drink to a whole new fruity level!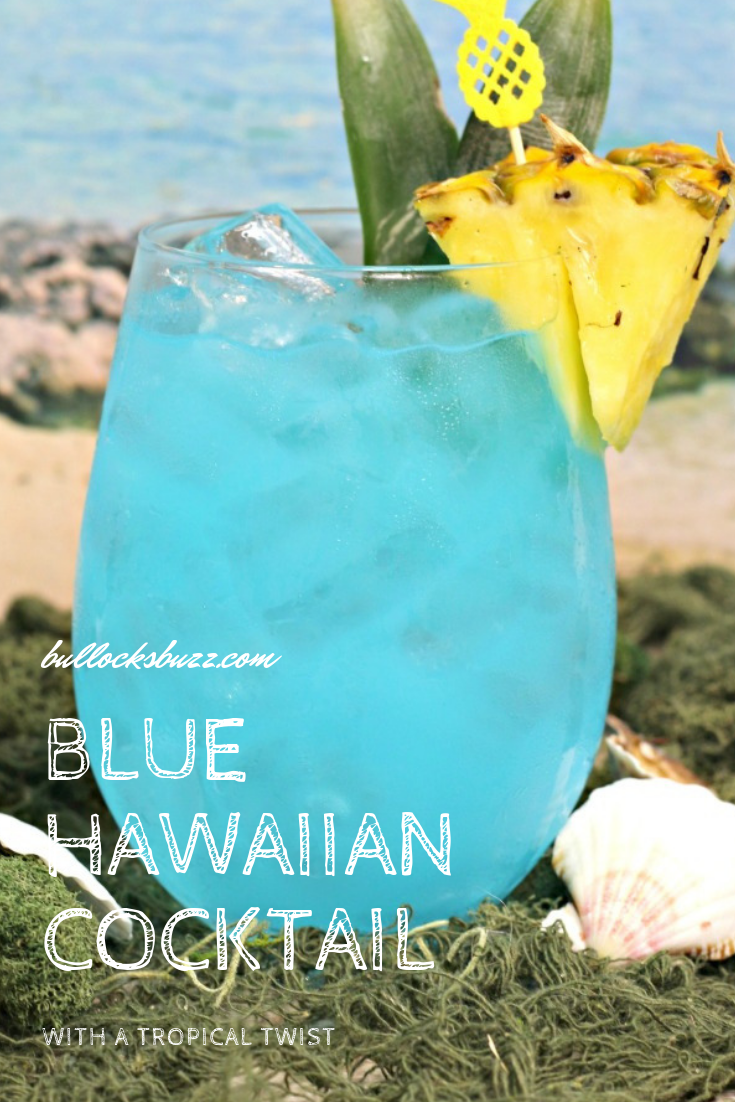 Enjoy the sunsational taste of the tropics with this fun and fruity ocean-blue summer cocktail. The Blue Hawaiian Cocktail is one of those refreshing drinks that are made for those long, summer days that you just don't want to end.
In fact, just the name Blue Hawaiian evokes images of refreshingly cool, shimmery blue seas lapping against the warm sandy seashore while white gulls glide overhead. Allow this deliciously fruity summer cocktail recipe to whisk you away to paradise!
Aside from taste, another reason this libation is one of my favorite summer cocktails in that it's so easy to make. Simply put the ingredients together, shake and you'll be tasting paradise in no time!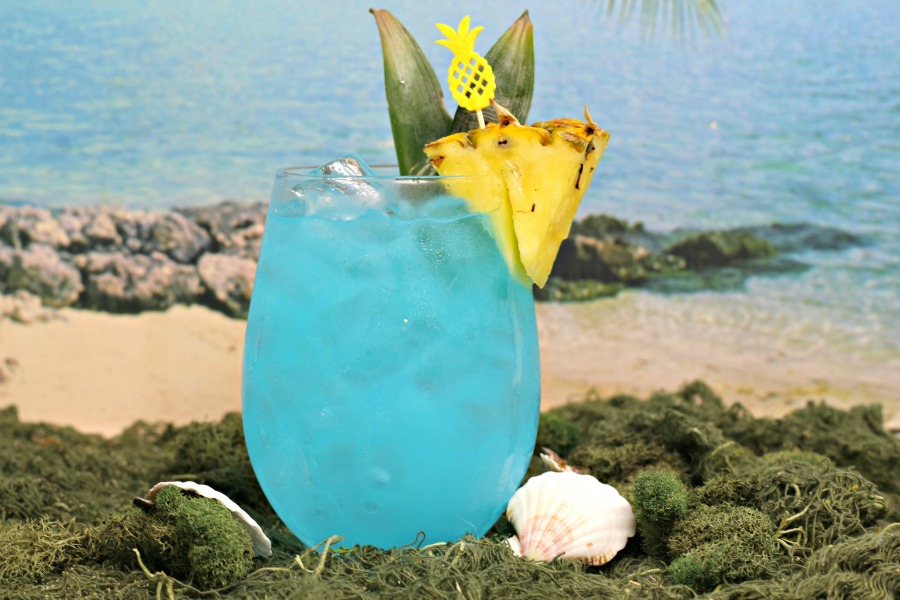 Blue Hawaiian Cocktail Recipe
This delicious summer party drink is already colorful and fruity, but when you add a tropical-themed cocktail pick or paper umbrella it becomes just as fun to look at as it is to drink!
Similar to the Ocean Breeze and Blue Lagoon cocktails, the Blue Hawaiian drink recipe calls for Blue Curaçao to get that dreamy blue color, and a splash of citrus juice for that fruity taste. The Blue Hawaiian cocktail recipe, however, uses rum instead of vodka and adds some coconut for a truly tropical taste.
My version of this adult drink takes things a bit further for a taste that will truly transport you to your favorite island getaway! Here's how to make it:
This recipe makes enough for two 8 ounce glasses
Blue Hawaiian Cocktail Ingredients
2 cups ice
1/2 cup chilled pineapple juice
4 oz Blue Curaçao
4 oz White Rum
1 oz Pineapple Rum
2 oz Coconut Cream (aka cream of coconut)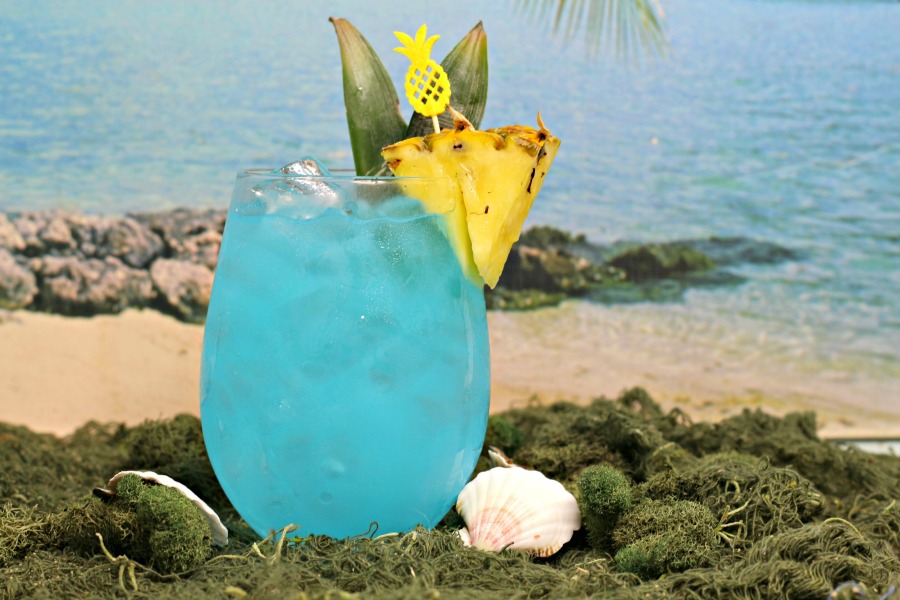 How to Make a Blue Hawaiian Cocktail
Place the ice, pineapple juice, Blue Curaçao, rum and cream of coconut into a cocktail shaker.
Shake well to combine.
Divide evenly among 2 glasses with ice.
Garnish each with an orange slice, lemon slice, pineapple wedge, or a cherry. And don't forget the paper umbrella!
Now all that's left is to enjoy, or komo i ka as they say in Hawaii.
Aloha 'oe!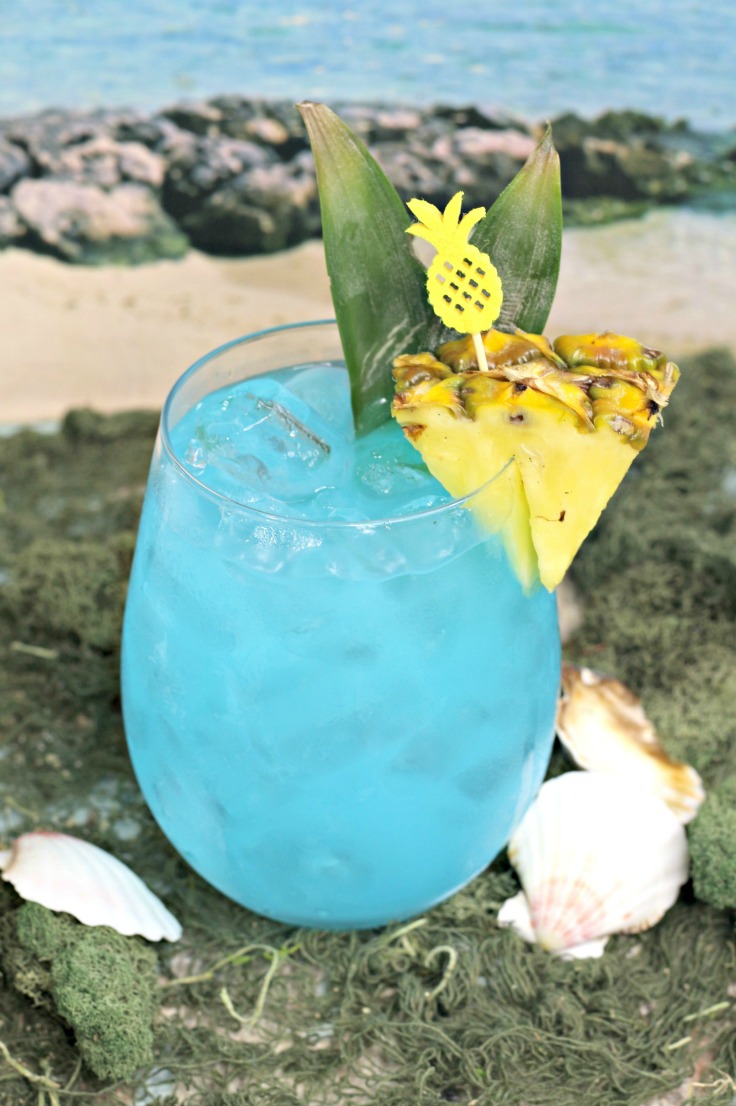 More Delicious Cocktail Recipes and Mocktail Recipes
Looking for more cocktails like Blue Hawaiian for adults or mocktails for the family? Check out these!
Cocktails for Adults
Mocktails for the kids