Made with copious amounts of fresh cherries, a few slivers of fresh ginger, a squeeze of fresh lemon juice, a splash of vanilla and green tea, this Cherry and Ginger Infused Green Tea is the perfect refreshing drink!

Cherry and Ginger Infused Green Tea – Cool and Refreshing
Living in the deep south it gets hot. Hot and humid. Sometimes it feels as though you're going to simply melt away! Therefore we make sure to drink lots of fluids to help us stay cool and hydrated. And one of our favorite drinks is my Cherry and Ginger Infused Green Tea!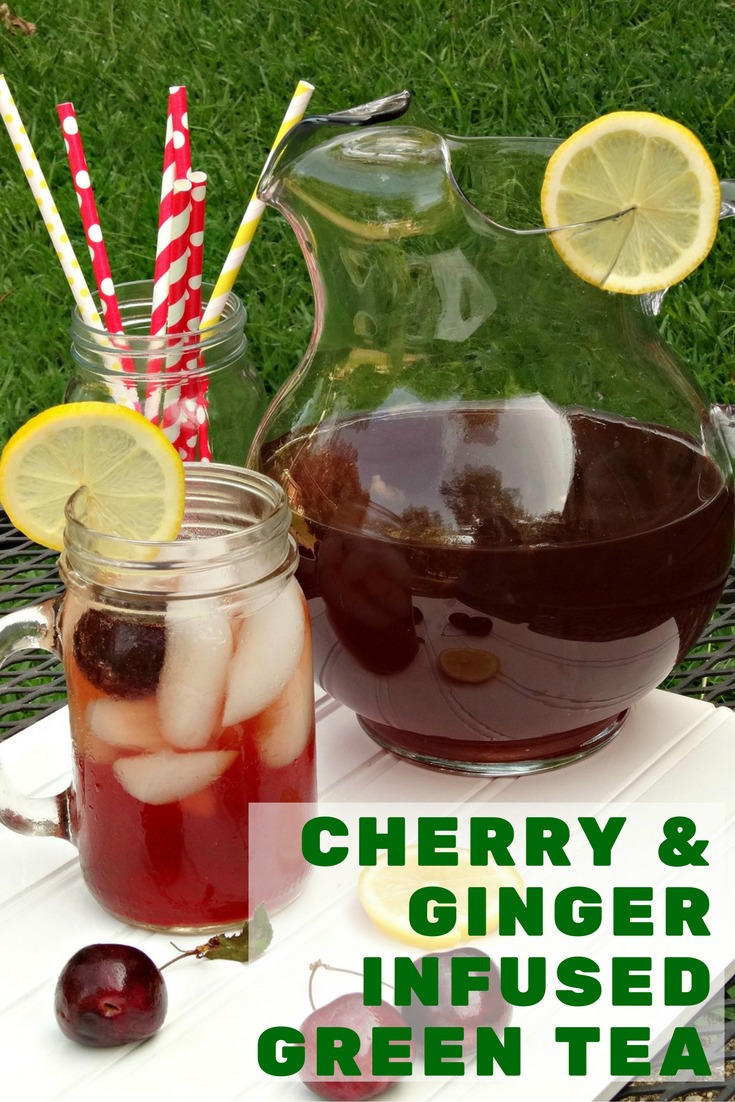 In our family, there is always a pitcher of iced tea made and ready to enjoy. However, for the longest time I wouldn't drink anything but soda. As you can imagine it wasn't the healthiest choice. Not being a huge fan of water, I wanted to find something else that I would enjoy along with everyone else in my family. Naturally, being born and raised in the South, the most natural thing was tea. And not just any tea, but a delicious glass of fresh-brewed tea made with Bigelow Tea – none of that powdered instant mix for me!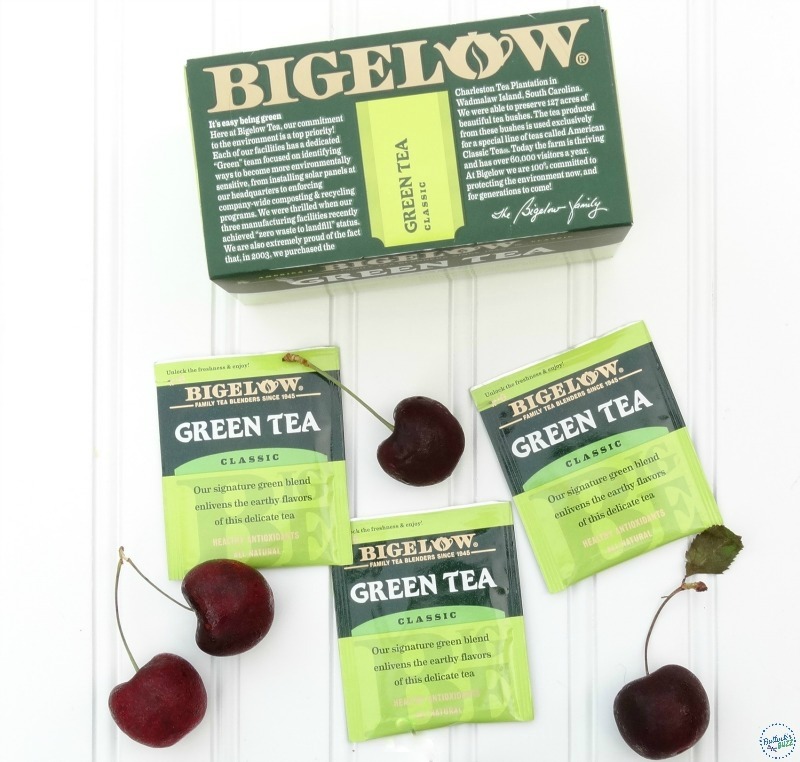 Bigelow Tea has long been a favorite of mine. I can remember my father making sweet tea with Bigelow while I was growing up. With so many delicious flavors from which to choose, I never run out of flavors to try! Plus it's easy and takes just minutes to make. While Bigelow Tea tastes great on its own, I also enjoy combining flavors, and creating my own flavors like this Cherry and Ginger Infused Green Tea!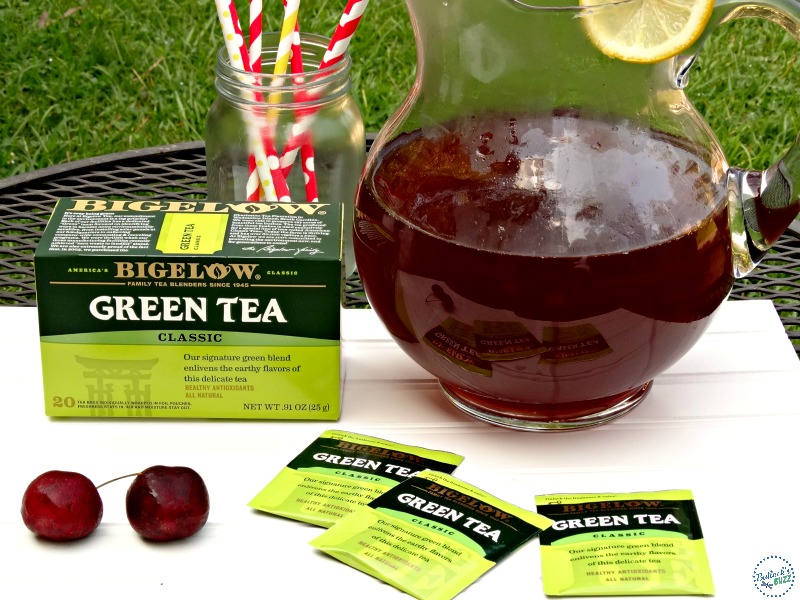 My Cherry and Ginger Infused Green Tea features copious amounts of fresh cherries, a few slivers of fresh ginger, a squeeze of fresh lemon juice, a splash of vanilla and Bigelow Green Tea.
Ready to see how to make this cold and refreshing tea?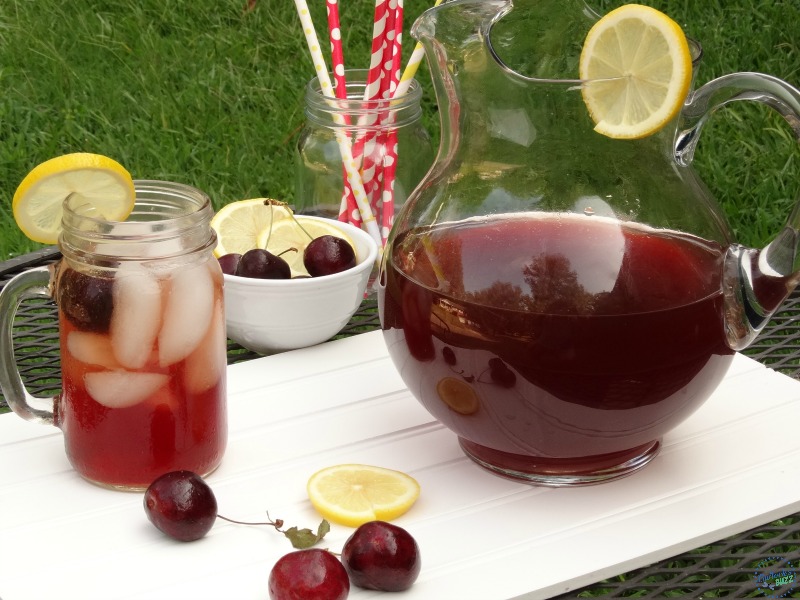 Fresh Cherry and Ginger Tea
What You Need
3 cups pitted cherries

1 (2 inch) piece fresh ginger, peeled and sliced

3 tablespoons white sugar

4 cups filtered water, divided

4 bags Bigelow Green Tea

1 tablespoon fresh-squeezed lemon juice

1 to 2 drops of vanilla extract

lemon slices and cherries for garnish (optional)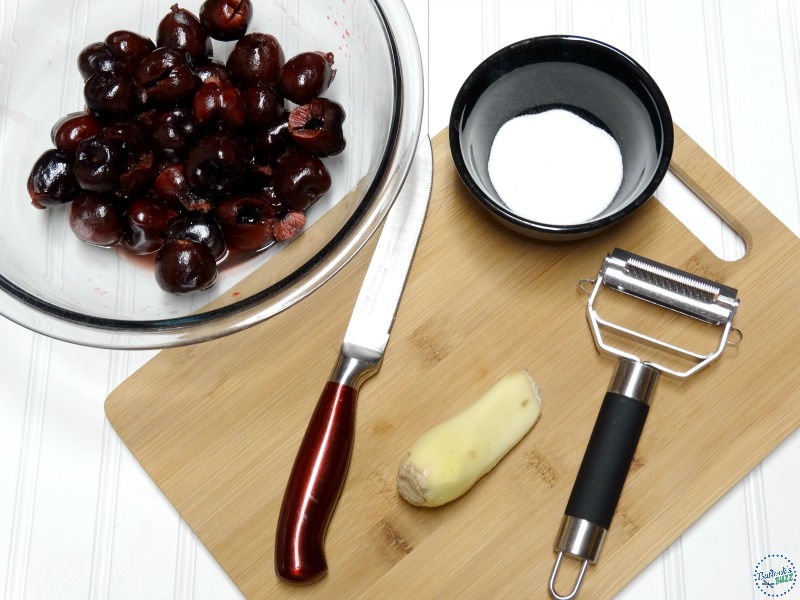 What To Do
Begin by combining the pitted cherries and ginger slices in a glass bowl. Sprinkle the sugar over the cherries and ginger mixture…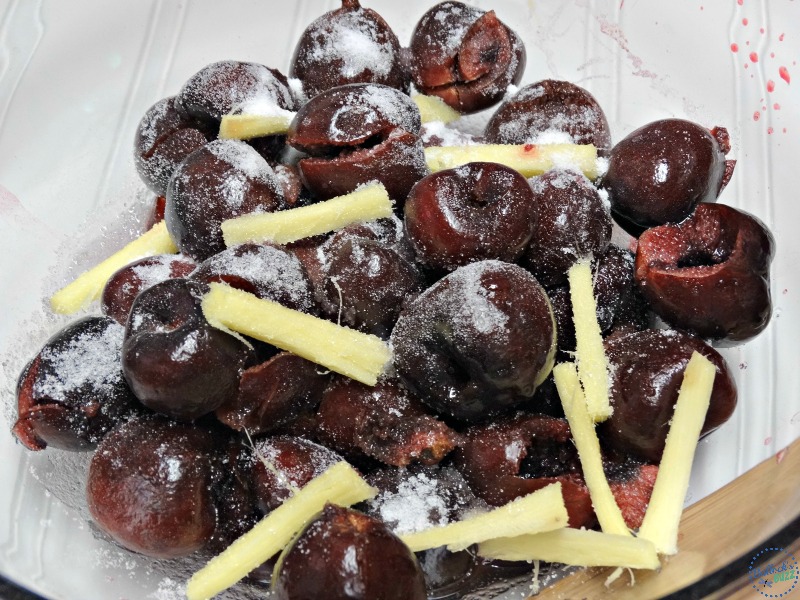 …then cover with 2 cups of cold, filtered water. Cover the bowl with plastic wrap and refrigerate for 2 hours or as long as overnight.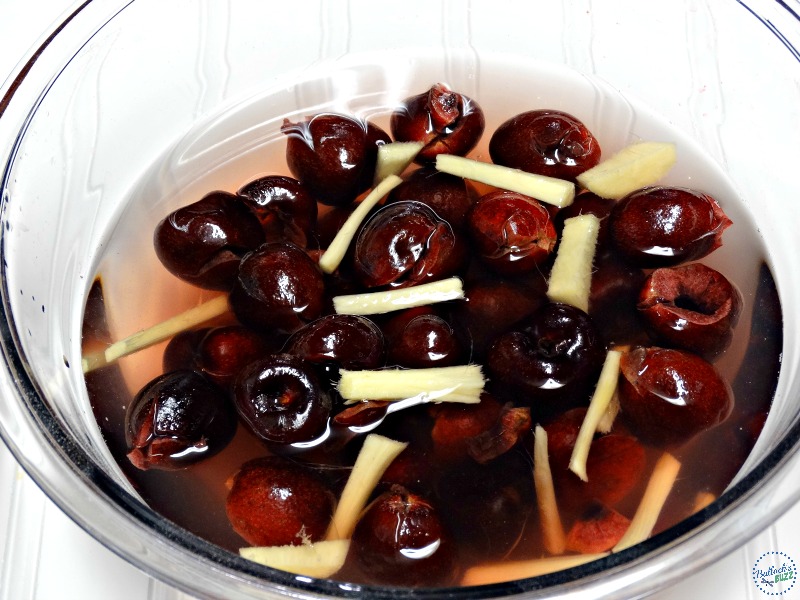 Next, bring 2 cups of water nearly to a boil; pour over tea bags in a heat-safe pitcher. Steep tea for 1 to 2 mintues, longer if you like stronger tea.
Now squeeze the tea bags into pitcher to ensure you get all of that yummy tea flavoring out and discard the bags.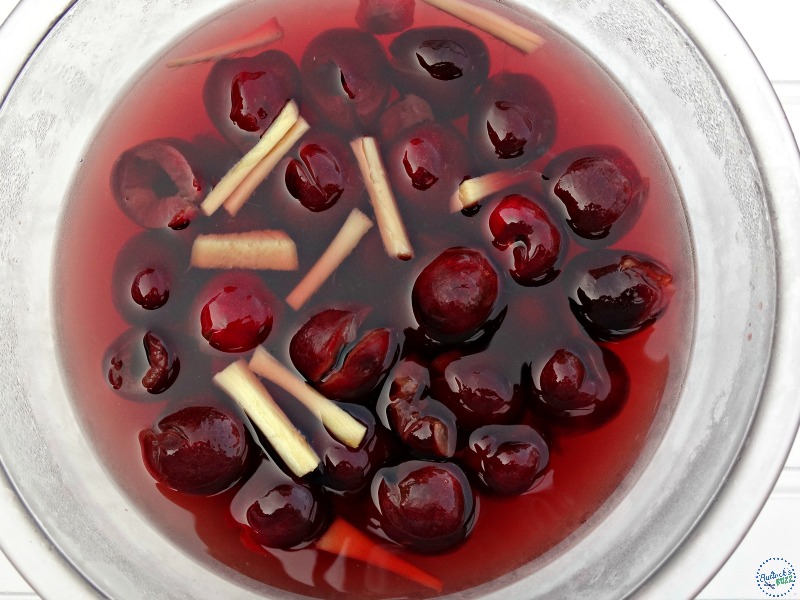 Strain the cherry-ginger water into the pitcher of green tea, squeezing out any excess liquid from the cherries. Tip – I used a potato masher to smush out all of that wonderfully sweet cherry juice.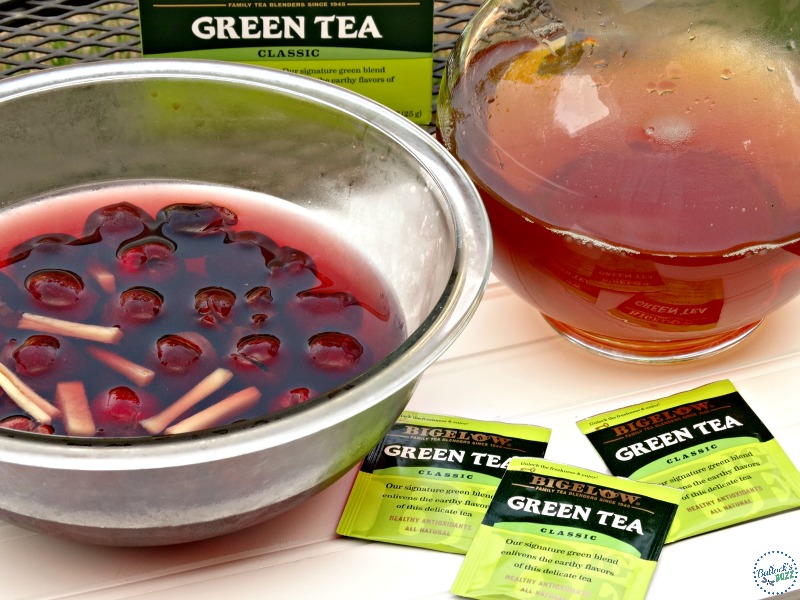 Add a drop or two of vanilla extract, a tablespoon of fresh-squeezed lemon juice, and stir. Now all that's left to do is serve over ice with a lemon slice and a cherry or two as garnish. You may want to add some more sugar depending on your tastes! Tip – this tea also tastes great served hot!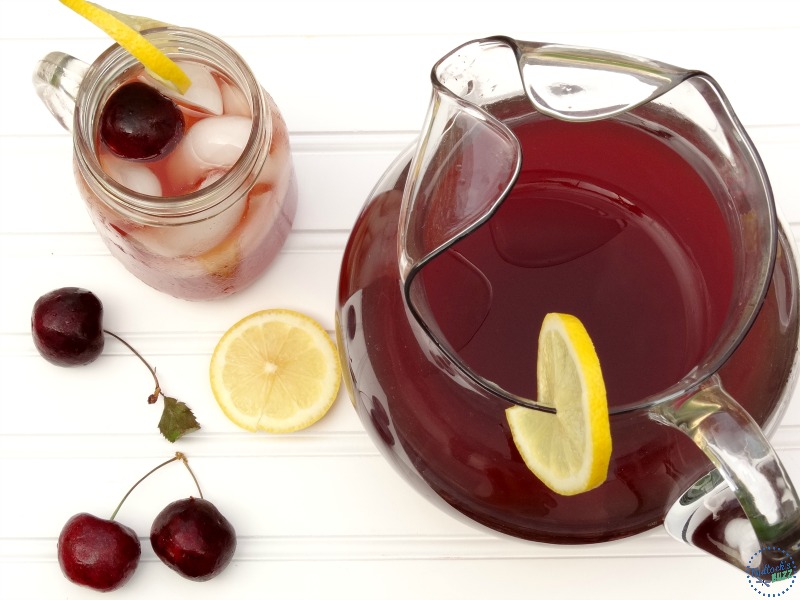 Next time you are at Walmart, head over to the Tea/Coffee aisle and pick up a few flavors of Bigelow Tea! With 50+ varieties, you're sure to find one you love!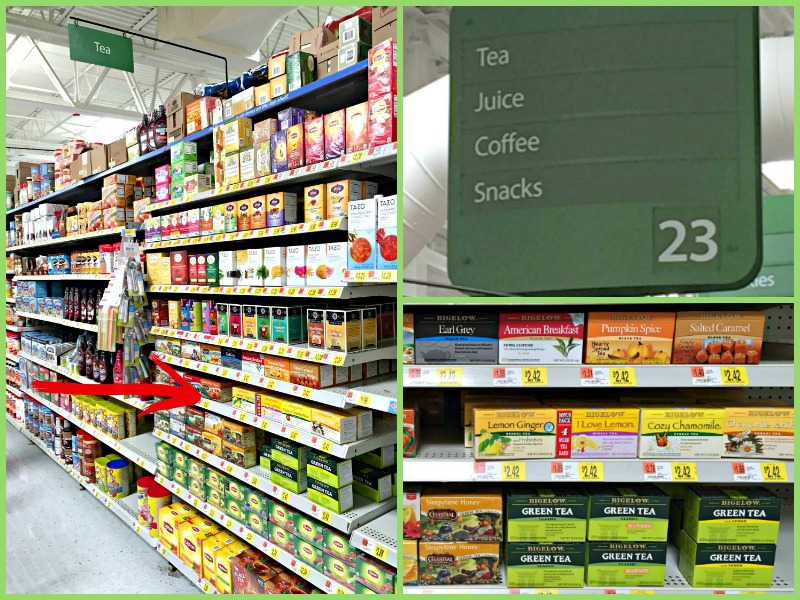 Connect with Bigelow Tea: Website | Twitter | Instagram | Facebook
What are some of your favorite ways to enjoy a glass of Bigelow tea?