Today's post, featuring an exciting Bumblebee movie ticket offer, is a sponsored post on behalf of Entenmann's®. The coupons for product redemption, information, and gift card have been provided by Entenmann's®. All opinions are my own.
Are you ready to see what all the buzz is about with the new Bumblebee movie? I know my family is! My stepson has been a long time fan of the Transformers, and Bumblebee is one of his favorites. Now, with the movie hitting theaters on December 21st, he is counting down the days!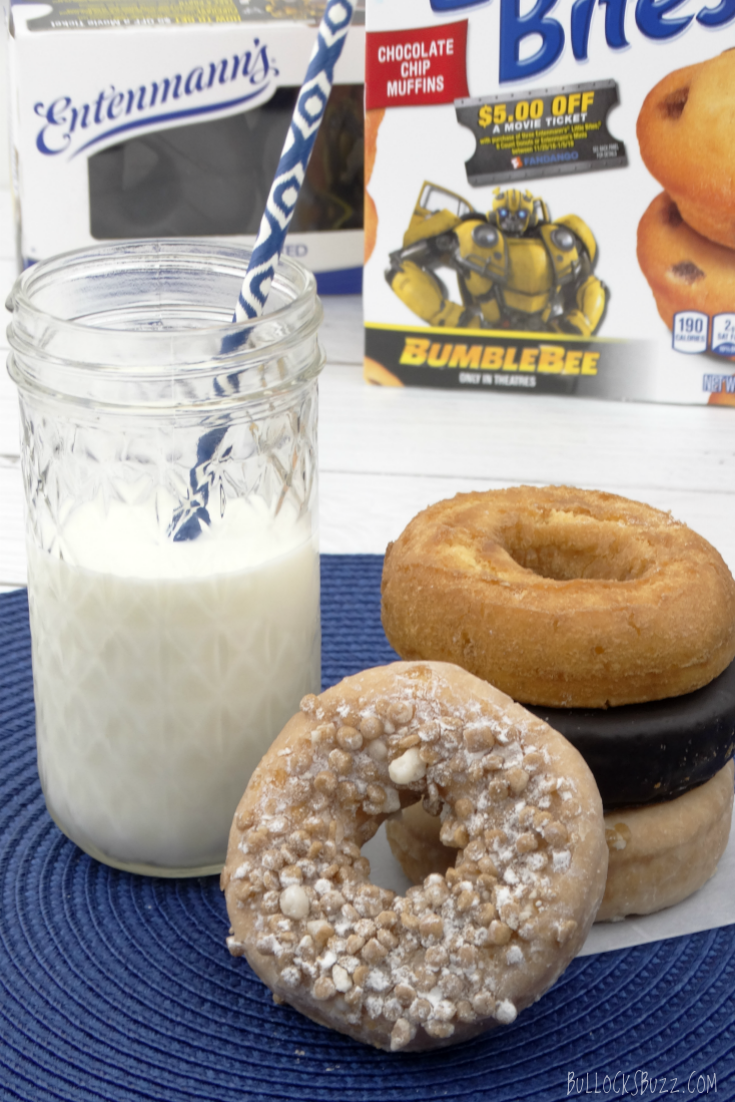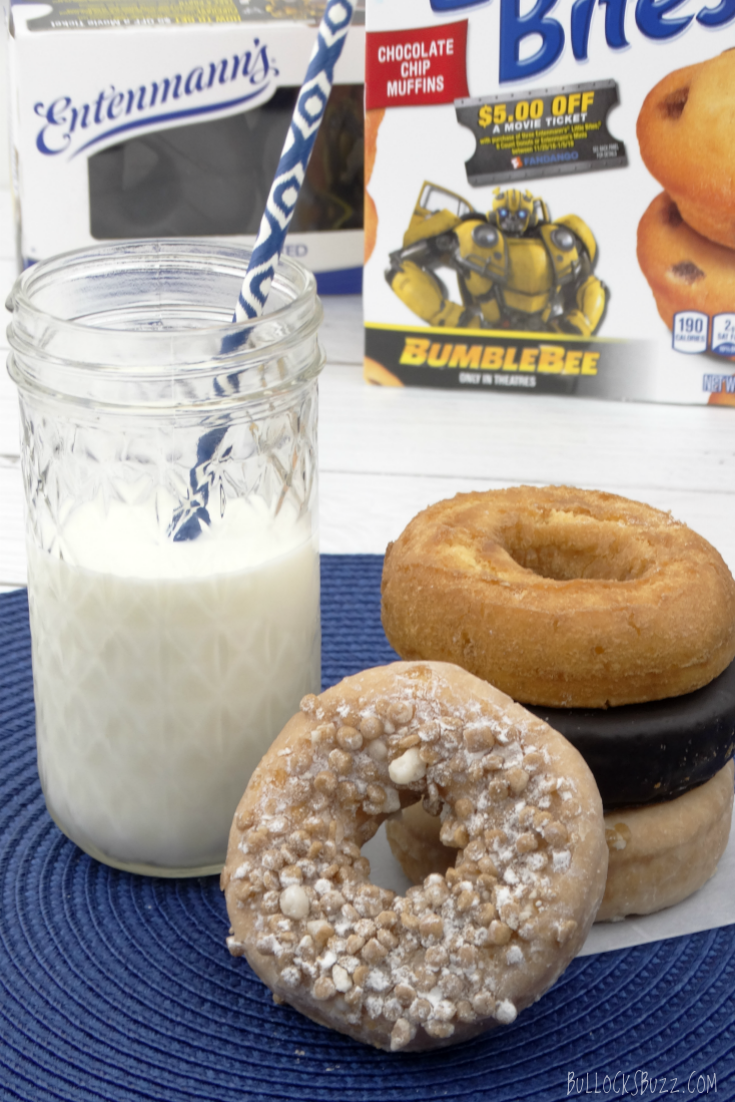 But he's not the only one excited! To celebrate the release of the Bumblebee movie, Entenmann's® has an exciting, money-saving movie ticket offer:
From now through January 5, 2019, fans will receive $5 off the purchase of a ticket to see the new Bumblebee film with the purchase of 3 Entenmann's® Little Bites® Muffins, eight count doughnuts, or Entenmann's® Minis!
Tasty treats plus a money-saving movie deal – that's what I call a win-win! And that's not all. Entenmann's® is also offering an awesome giveaway for my readers, but more about that in just a minute.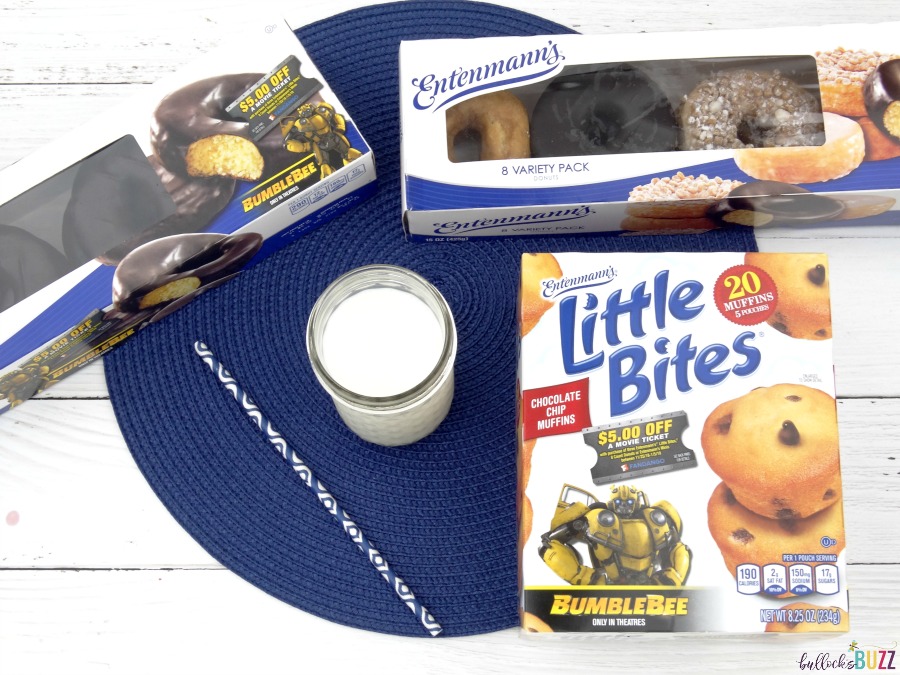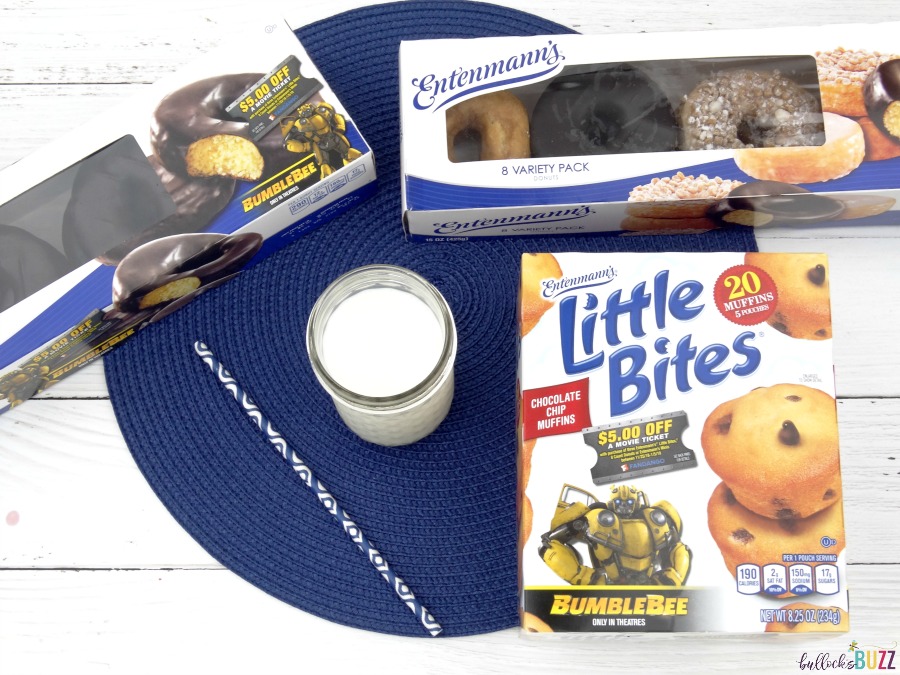 About BUMBLEBEE Movie
On the run in the year 1987, Bumblebee finds refuge in a junkyard in a small California beach town. Charlie (Hailee Steinfeld), on the cusp of turning 18 and trying to find her place in the world, discovers Bumblebee, battle-scarred and broken. When Charlie revives him, she quickly learns this is no ordinary, yellow VW bug.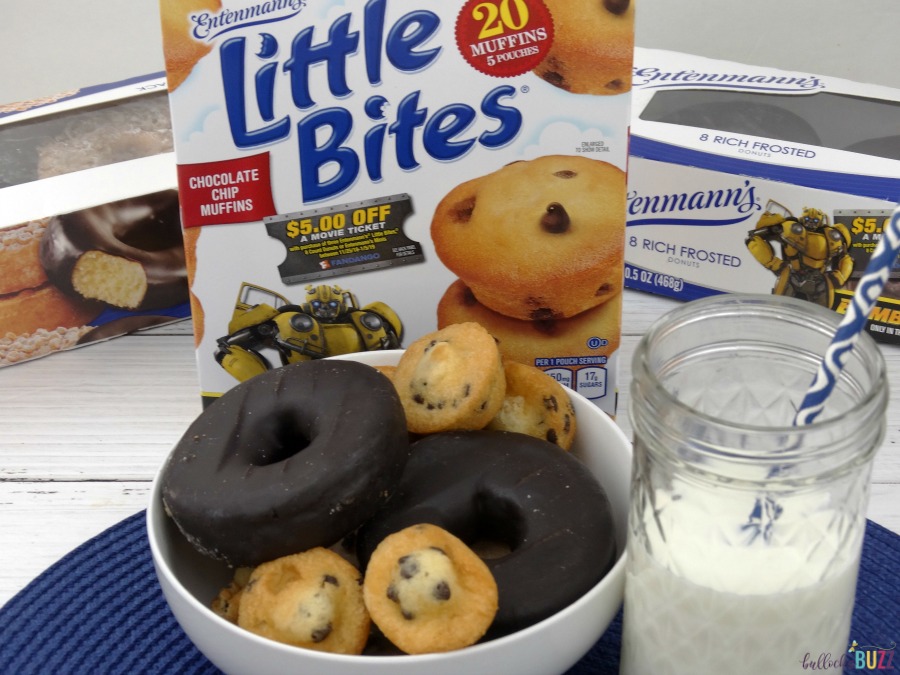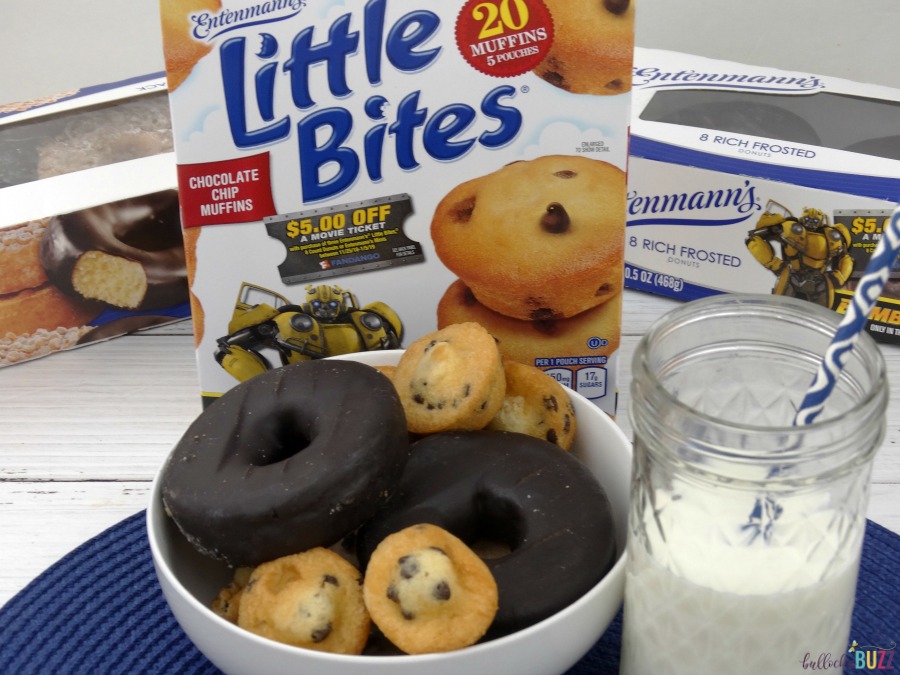 About Entenmann's® Baked Goods
Entenmann's® makes a variety of delicious baked goods including cookies, cake-style doughnuts, Little Bites® snacks and Entenmann's® Minis. My family has always loved their baked goods. From their cookies to Little Bites® muffins to their doughnuts, we all have our favorite.
I personally love Entenmann's® doughnuts, especially the Rich Chocolate Frosted, Crumb and Powdered. They taste great on their own or as a donut ice cream sandwich! 🙂
My son loves their Little Bites® snacks which are pre-portioned pouches of delicious baked snacks made with real ingredients like blueberries, strawberries and bananas.
Entenmann's® Minis feature the same deliciousness and quality you know and love from classic Entenmann's® products, only smaller and individually wrapped.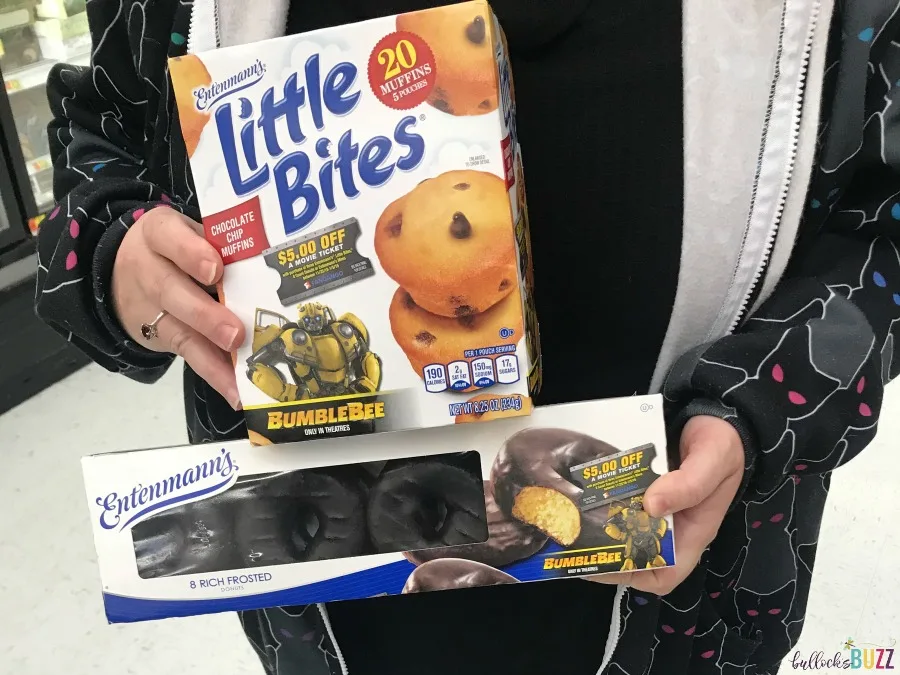 You can find a variety of Entenmann's® products at most major grocers nationwide.