Buying presents can be tough enough. Buying presents for someone who seems to have everything can seem impossible. It isn't even about the amount of money you can spend, it is about buying them something that you know they are going to like. It can seem like a tough decision to make, when it feels like everything they could need they already own.
This isn't a reason to give up. There are thousands of present ideas out there so there will be something to suit. Use an online gift finder for ideas and inspirations for finding gifts. Gift finders can help you to think outside of the box and buy something that you wouldn't usually even consider.
Experience Days
Just because someone seemingly has everything they need, that doesn't mean that they have done everything they want to do. Experience days are a great way of allowing people to try something new and it solves the worry of what to buy them. If you look into experience days you'll find that there are loads of them for you to choose from. This is great news because it means that there is something for everyone. You'll find everything from hot air balloon rides and racing car driving to chocolate making courses and cake decorating classes.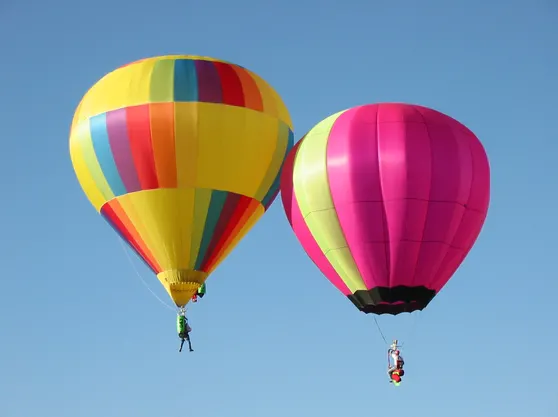 Things For The Home
Rather than thinking of items that they are going to like it could be worth thinking about items they need. Have they mentioned that something in their home recently broke? If not items such as canvases to hang on the wall or photos to display around the home can be a good choice. Try to go for personalized items as these are items that you can be sure they don't have.
Vouchers
Vouchers might seem like a dull gift, but if you buy the right type of voucher it doesn't have to be. You could go wild and give them vouchers for getting a tattoo or piercing or simply a voucher for their favorite shop. If they have mentioned that they are saving up for something that is too expensive then you could give them a voucher towards this.
Getting Creative
Another good idea is to make your own gift for them. By creating something yourself you can be sure that it is something they don't already have. Unique presents are always a good idea, because you know that you are giving someone doesn't already have. Don't worry if you don't feel like you are the creative type, there are loads of guides and help pages online.
If you really don't fancy making something yourself then one option is to look at buying something that has been handmade by someone else. Websites such as Etsy are a great resource for this, just look out for postage costs when you do shop.
So, there you have it! Buying presents are easy. You just need to make sure that you think outside of the box and consider all of your options – there is something out there for everyone.