FATHER'S DAY GIFT GUIDE SUGGESTION

Recently my husband and I went to visit my god-brother and his new wife. While we were there I noticed several beautiful pictures from their honeymoon hanging on their walls that I originally thought were paintings. Imagine my surprise when she told me they were actually photographs she had had printed on canvas. Of course I was familiar with canvas prints, but I had never realized how beautiful, and how much like professional artwork, they could really look.
A few weeks later, I was delighted to be given the opportunity to sample this for myself when a popular online site, CanvasPop, offered me a product for review. Naturally, I couldn't wait for it to be delivered, excited to see how well one of my photographs would look as a piece of artwork on the wall! After hours of looking, I finally decided on one of my favorite photographs from a past trip to Alaska I had taken with my recently deceased father. I was interested to see how well the picture came out, and how close to the original photograph it would look.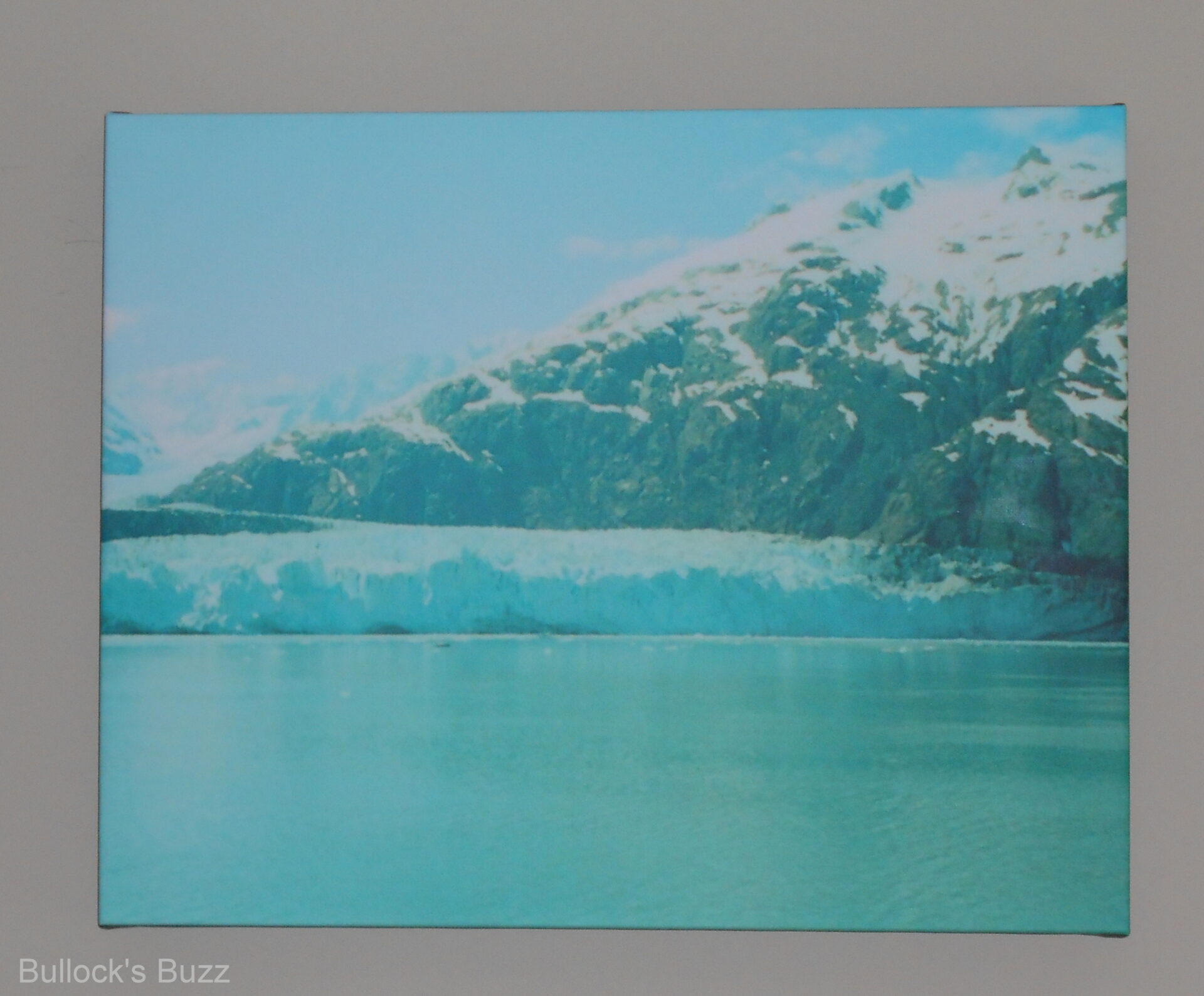 CanvasPop has a wonderful variety of services to turn your favorite photographs into works of art. They can take any photograph, from any source, including your camera, computer, Instagram, Facebook, and even your cell phone or Smartphone, and turn it into a beautiful, canvas print regardless of its resolution. They offer a large selection of filters and effects, as well as their FREE PicturePerfect™ service to ensure your picture will look its best on canvas! And if you still are not happy with the way it looks, or if you need a bit of help, opt for their design services from as low as $9.95 which includes everything from removing facial blemishes or adding text to changing the background and even restoring torn, faded or stained photographs!
You can choose from thousands of layouts and size options to get the exact look you are wanting. Sizes can range from 8″ x 10″ all the way up to gigantic photo walls, and they do custom sizes as well. Formats include everything from a standard print to two, three and four multi-panel canvases and more. For a real unique look consider making a diptych, triptych or quad where your single image is spread across two, three or four canvases. Or get real creative and try their newest service where you can design either a photo mosaic or a photo collage using a selection of your favorite pictures. The options are limitless with CanvasPop.
And don't forget that the type edge or frame you choose can really make your print the masterpiece you want! CanvasPop offers three different depths of Gallery Wraps, as well as the option to choose a photo wrap border, or a black or white border. Or you can select one of their professionally hand-crafted frames in black, white or espresso. If you prefer to have it framed yourself, just let them know and your canvas will come securely rolled. You really have to look at the CanvasPop site to see all the amazing creations you can make!
As I mentioned above, I choose a picture that came from an older Canon 35mm camera with a panaramic setting that I had scanned into my computer. It was a picture of a glacier in Glacier Bay, Alaska that caught the incredibly shades of blue deep inside the gigantic ice floe and the contrasting darker shades of the snow-covered mountain behind it and the clear blue sky above. I couldn't wait to see how well the photo would show on canvas. CanvasPop took this picture and put it on a 16″ x 20″ piece of canvas with incredible results!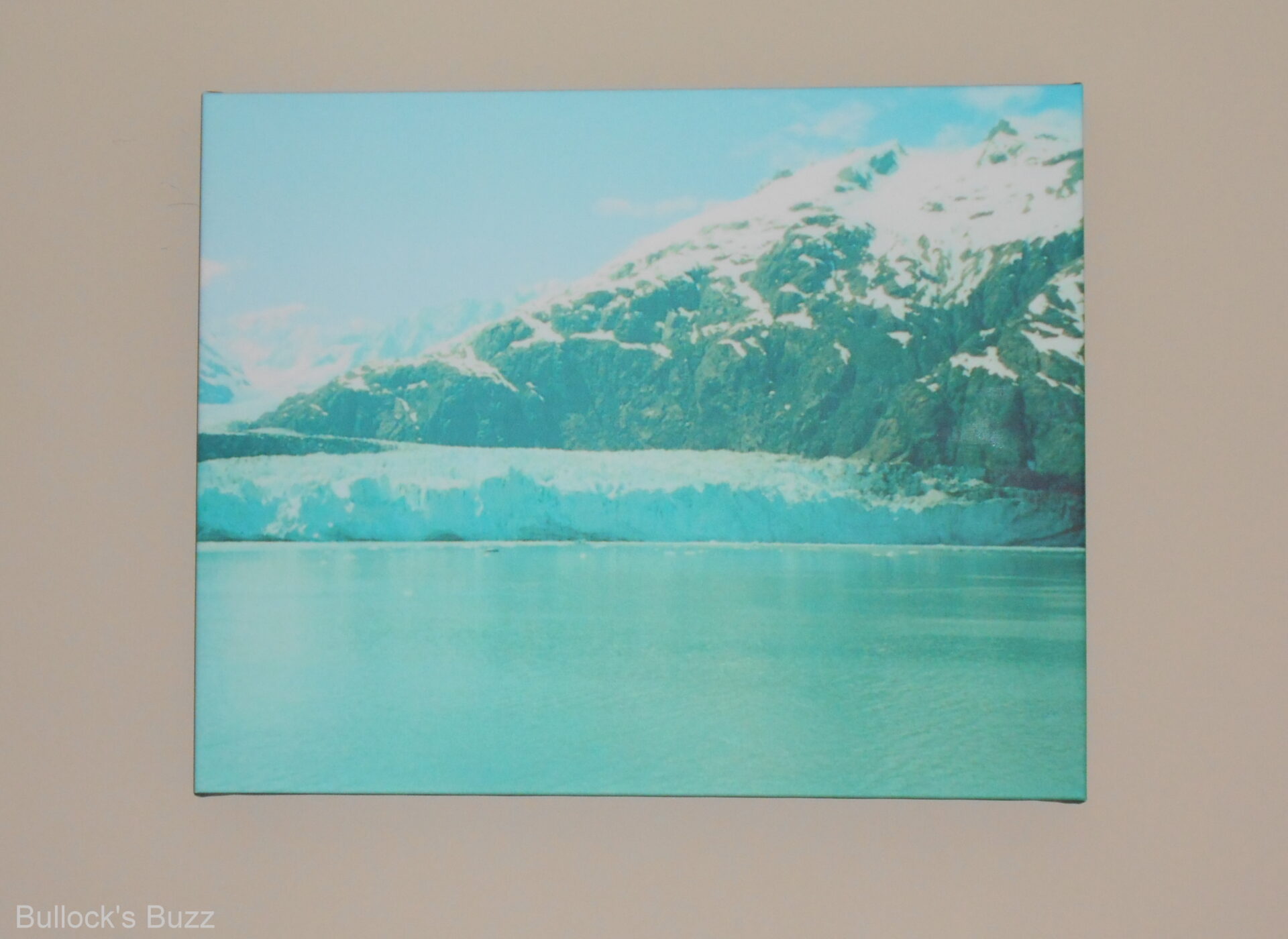 I love the finished product! None of the color was lost from the original photograph, and there was absolutely no blurring of the picture. While they did have to crop just a tad bit, they did a very professional job of centering the subject of the photograph. I especially love how canvas prints have a gorgeous matte appearance as opposed to that shiny, glossy look you get when you simply enlarge photographs.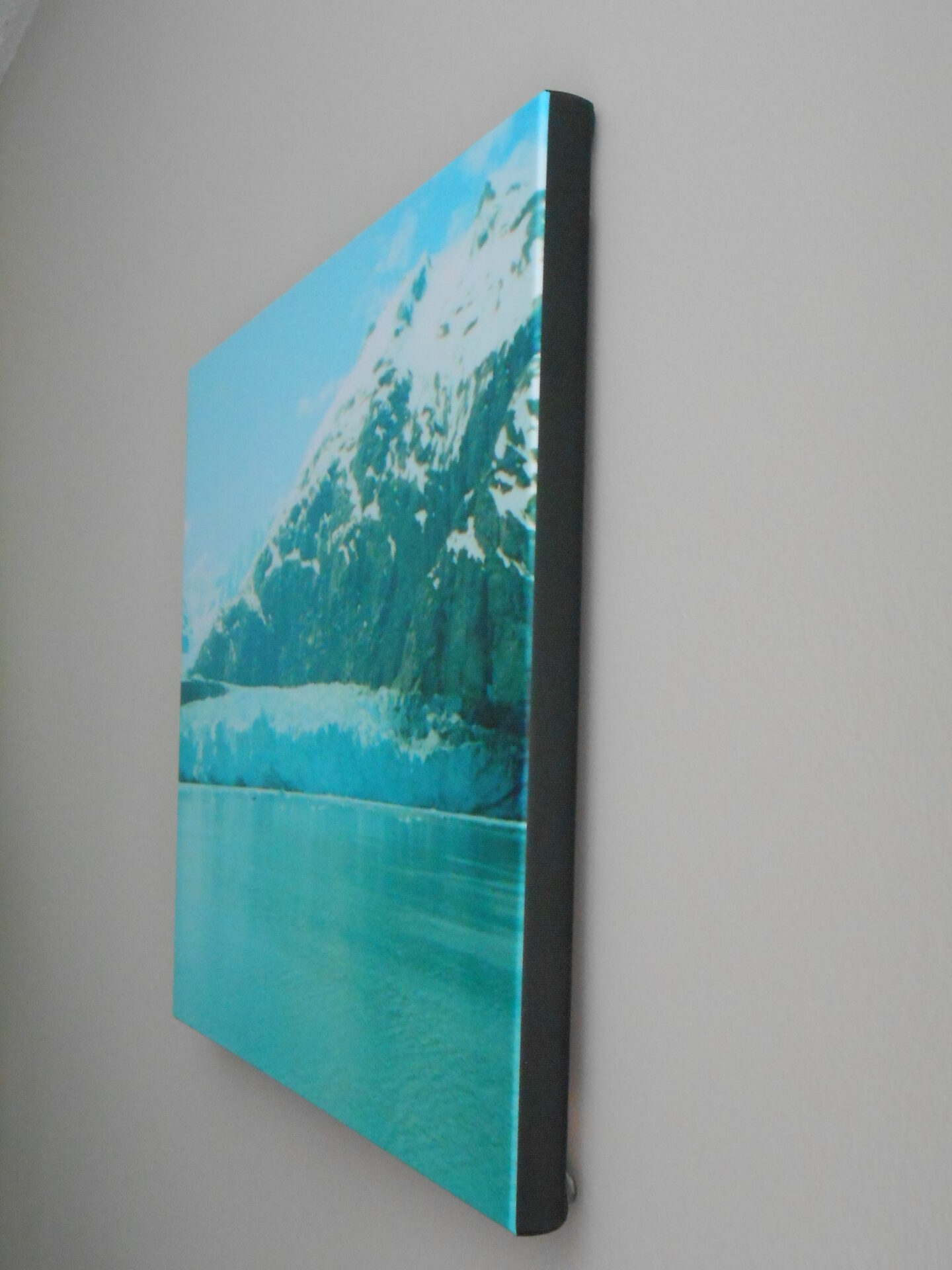 I opted for the raw look of a Gallery Wrap with a black border as opposed to an actual frame and could not be happier. You can tell it is professionally done, and has no chance of coming undone. CanvasPop also took the time to place rubber stoppers on the back four corners to keep the picture even against the surface of the wall, as well as to protect the canvas and the walls. They also made hanging the picture a snap as they mounted a wire on the back of the canvas, plus they included the necessary hardware to hang the print! What more could you ask for!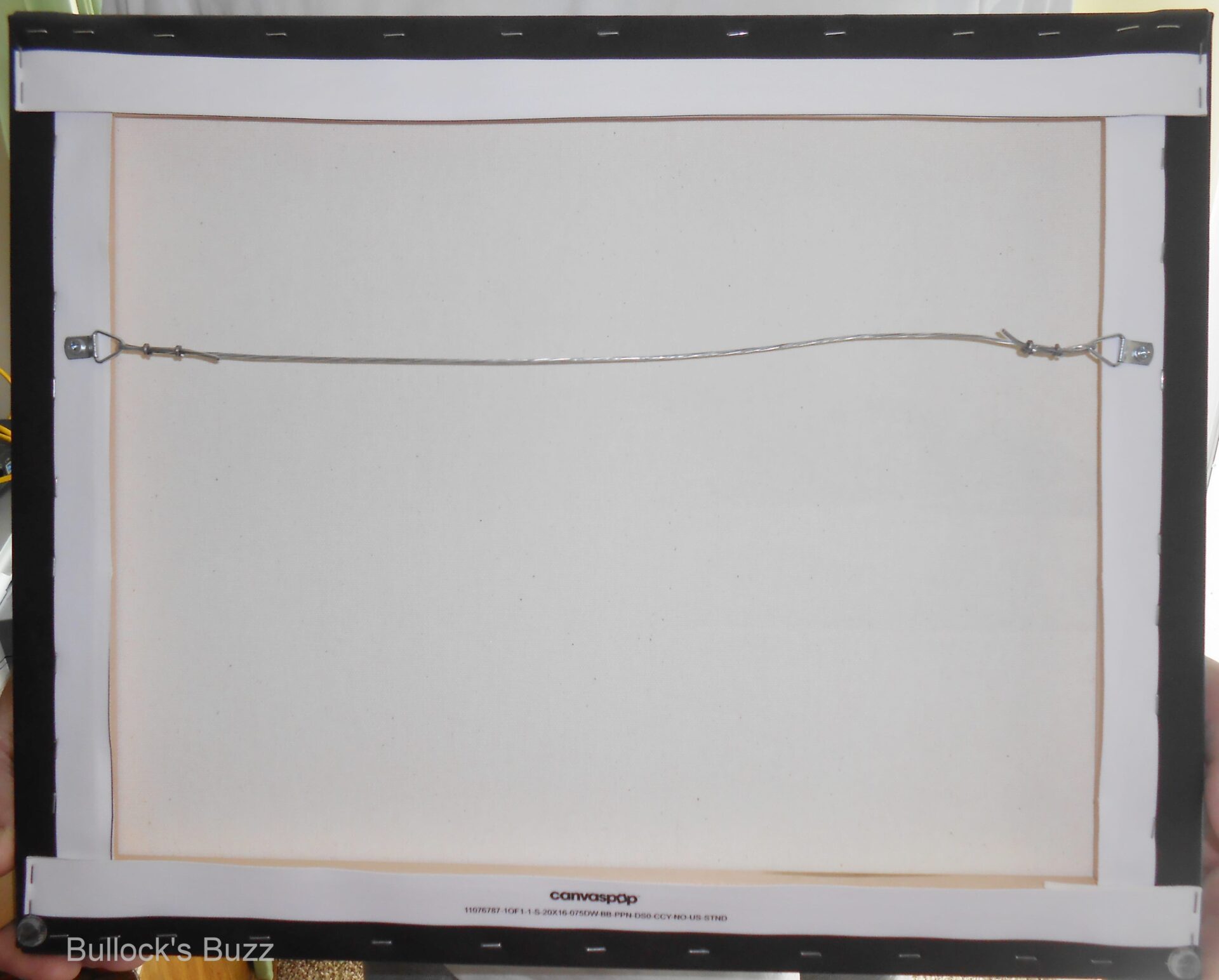 The entire process, from creating the canvas to delivery, was very simple and fast. Their site is extremely user-friendly, with step-by-step directions from the uploading of your photograph all the way through to check out. To further provide you with an unbeatable experience, their customer service is great: fast, friendly and helpful. And every order you place comes with free digital proofs as well as the amazing CanvasPop 100% "Love It" guarantee for life.
Having Dad's favorite photo put on canvas would make an incredible Father's Day gift, and CanvasPop's quality and prices make it affordable and easy! Simply visit https://www.canvaspop.com/ to get started on turning your photos into art.
Be sure to connect with CanvasPop on both Facebook and Twitter to keep up with the latest tips and tutorials, deals, promotions and more!