Charm Bracelets from Chamilia: A Review
Did you know that charm bracelets have been around since the time of the Assyrians, Babylonians, Persians, and Hittites (source:Wikipedia)?! Back then charms were worn as a way to ward off evil. In fact, it wasn't until Queen Victoria that the bracelets became a fashion statement. It was actually Queen Victoria who gave them the decorative style that they still have today. And no wonder these bracelets are so popular! For many, behind each tiny charm is a story, a history, something special that happened so that the charm becomes a way to hold on to those special memories. What better way to share a story you have to tell! And what better gift to give to Mom!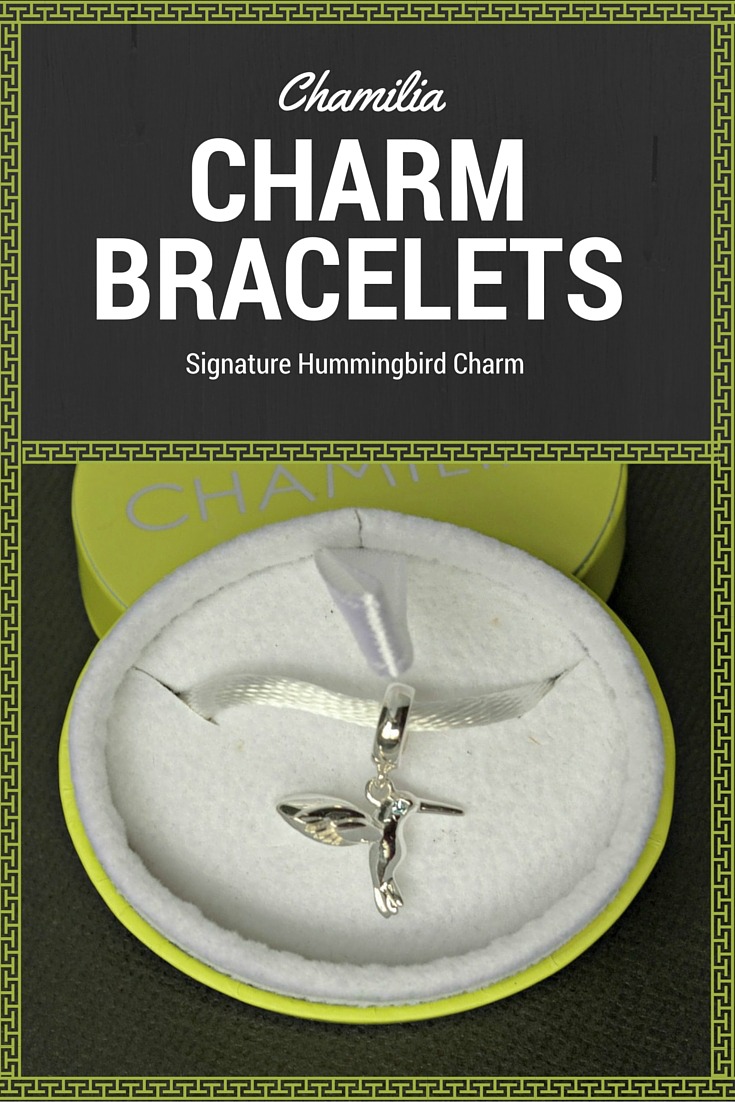 When I was a little girl, I had several charm bracelets, but as I got older, I not only lost the bracelets, I also lost interest. It wasn't until about 9 months ago that I realized how much I wanted one as an adult! So starting from scratch, I began building a new charm bracelet. So far I have a couple Murano glass beads, some silver beads and one dangling flower charm. I've been wanting to add several more charms, and since the bracelet already has a spring-theme, I started looking for another 'nature' addition. One of my favorite birds is the hummingbird, so imagine how delighted I was to discover a beautiful hummingbird charm from Chamilia!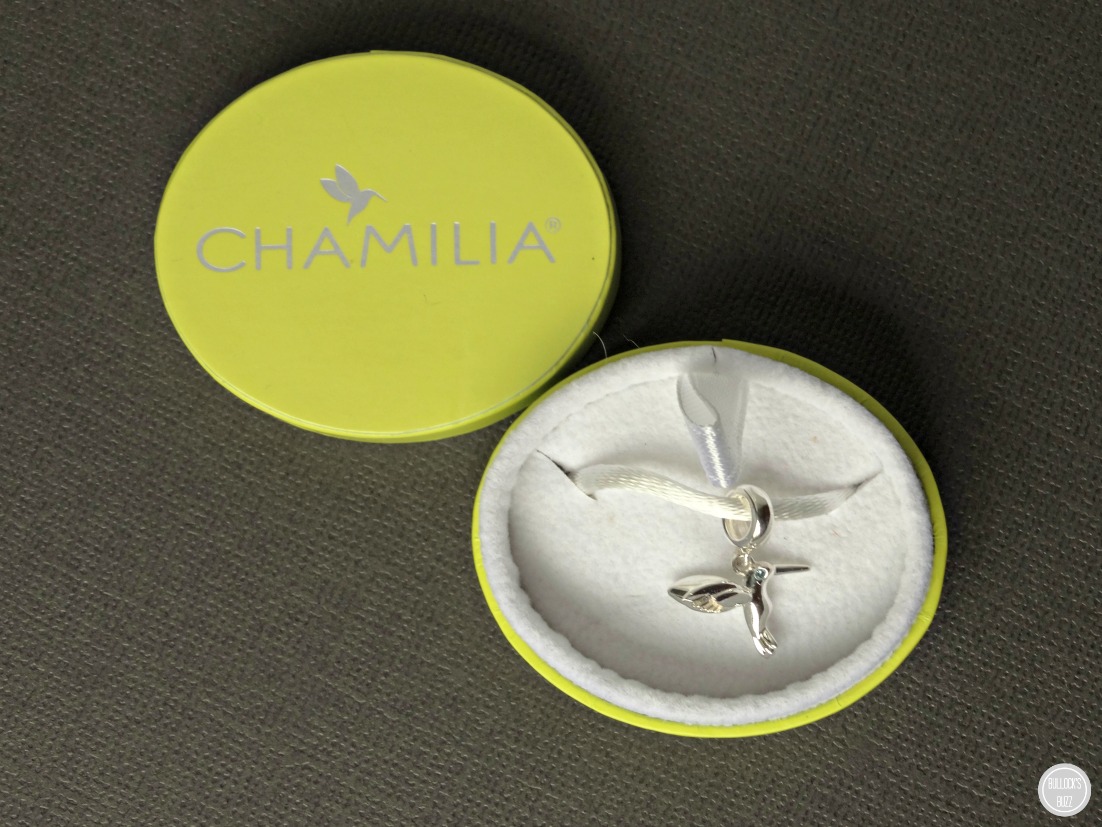 As one of the original brands to bring charm jewelry to popularity in recent years, Chamilia, by Swarovski, offers a wide selection of gorgeous, high quality charms and bracelets to fit every personality and occasion. They have over 400 exclusive charms made from sterling silver or 14 karat gold, and featuring Genuine Swarovski Crystals, Swarovski Zirconia, or Italian Murano Glass. And with totally customizable bracelets and beads you are practically guaranteed to find the perfect piece for every style and occasion!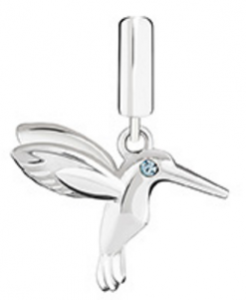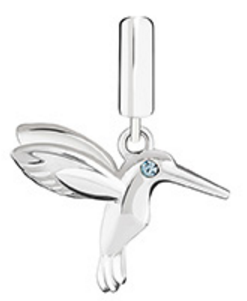 My adorable Chamilia signature hummingbird charm is crafted in sterling silver and has an Aquamarine Swarovski Crystal for its eye. The detailing on the wings and tail feathers is beautifully done, and it is the perfect size for my bracelet. It measures just about 2cm from the top of the loop to the bottom of the charm, and is engraved with 925 on the loop. It looks fantastic [if I do say so myself ;)] with my other charms! Now all I need is a few more beads and charms, and my first charm bracelet as an adult will be complete!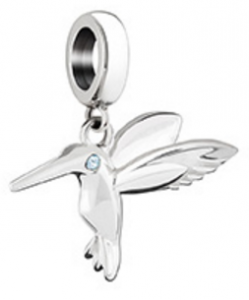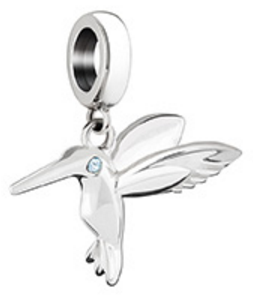 New Chamilia Charms for Mother's Day!
Coming on April 16th, Chamilia is releasing four brand new beautiful charms for Mother's Day including:
Like A Mom To Me— This sterling silver charm with light oxidized finish includes lace-inspired details and hand-lettered note: "Like a Mom to Me" (MSRP $45).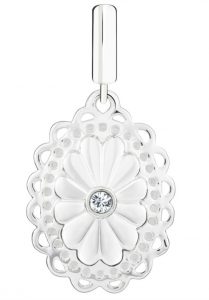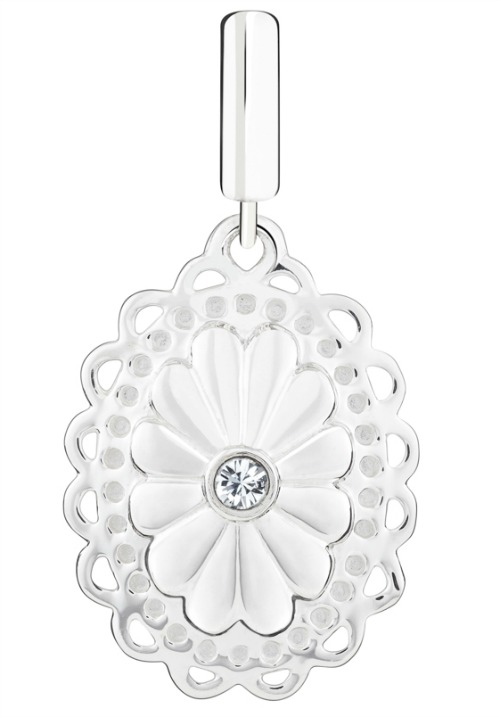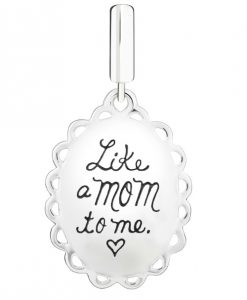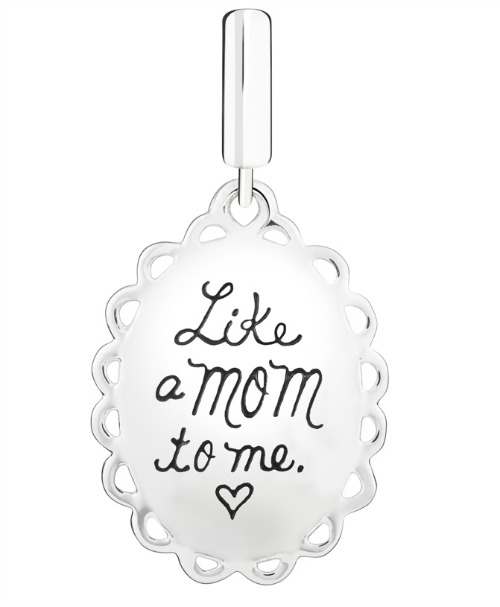 Wow Mom—Bold letters spell out the words "Wow Mom" on all sides of this sterling silver charm (MSRP $35).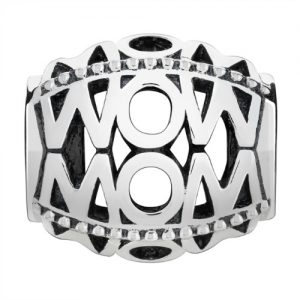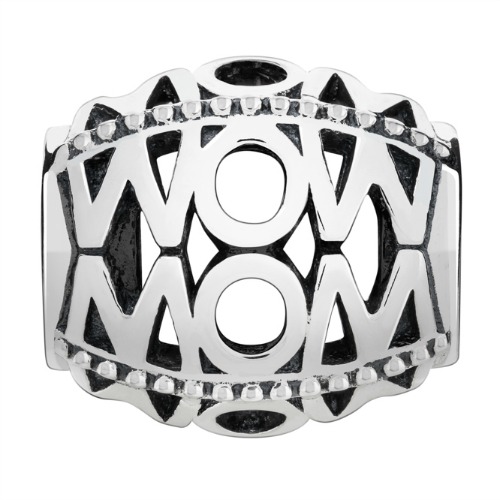 Nesting, New Mom Charm—This sterling silver charm with Swarovski crystal detail features a stylized mother bird sitting in a nest. The back of the charm is inscribed with a heart and the words: "New Mom" (MSRP $35).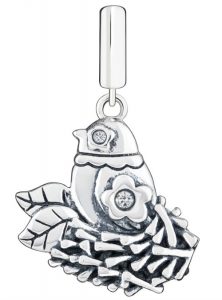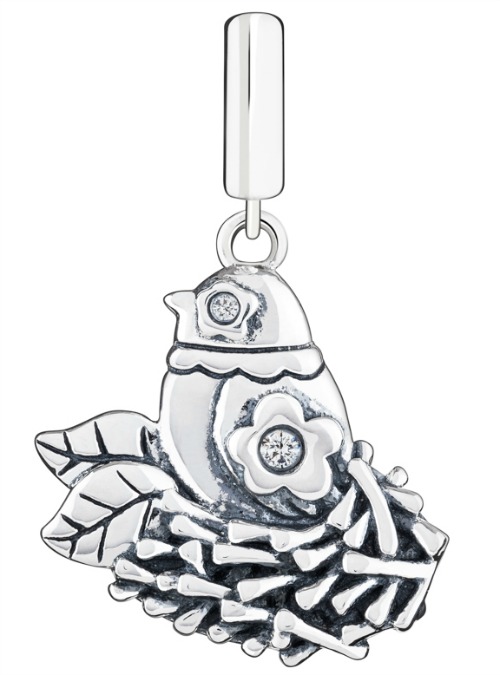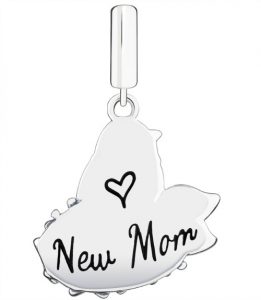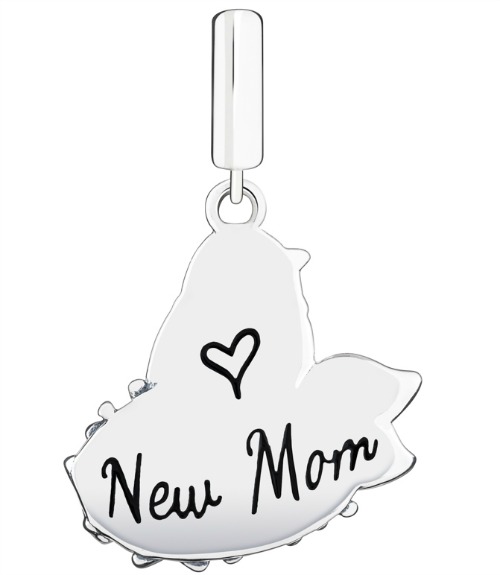 Showered With Love—This sterling silver charm features an image of hearts and a colorful umbrella in bright pink, yellow, and blue enamel. The back of the charm features the message: "Showered with Love" (MSRP $40).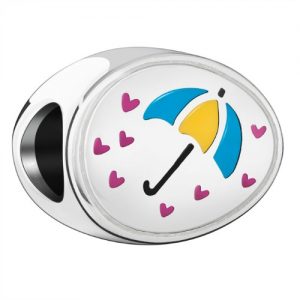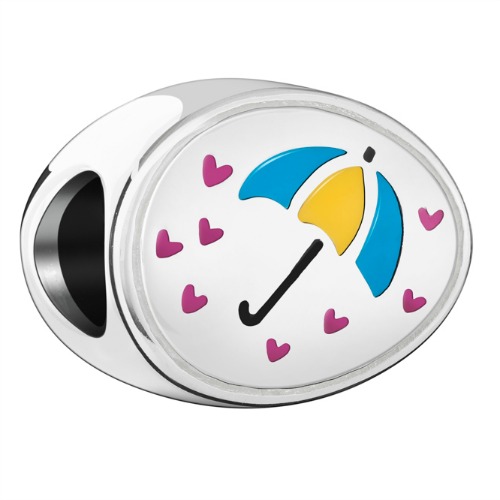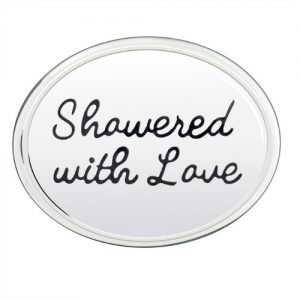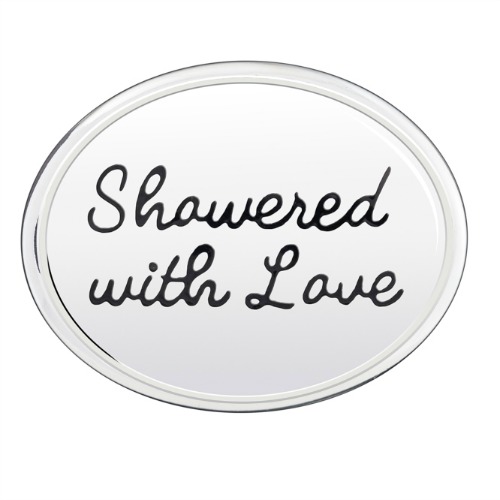 What a great way to say 'I Love You, Mom!'
Chamilia Charm Bracelets and Jewelry
In addition to gorgeous charms and beads, Chamilia also offers bracelets for those just getting started! Their bracelets are available in bangle, toggle, snap, or wrap styles, and come in 14 carat yellow gold, 14 carat rose gold, .925 sterling silver, and leather. These are also available with a range of unique closures, any of which can suit your personal style.
They are the perfect compliment to any Chamilia charm!
In addition, Chamilia also offers a wide selection of beads, necklaces, earrings and locks which form the perfect setting for your own unique, expressive design! Your mom is sure to love anything you pick out whether it's a new charm, charm bracelet or other piece of Chamilia jewelry! Check them out today!
And don't forget to get social!
Facebook | Twitter | Pinterest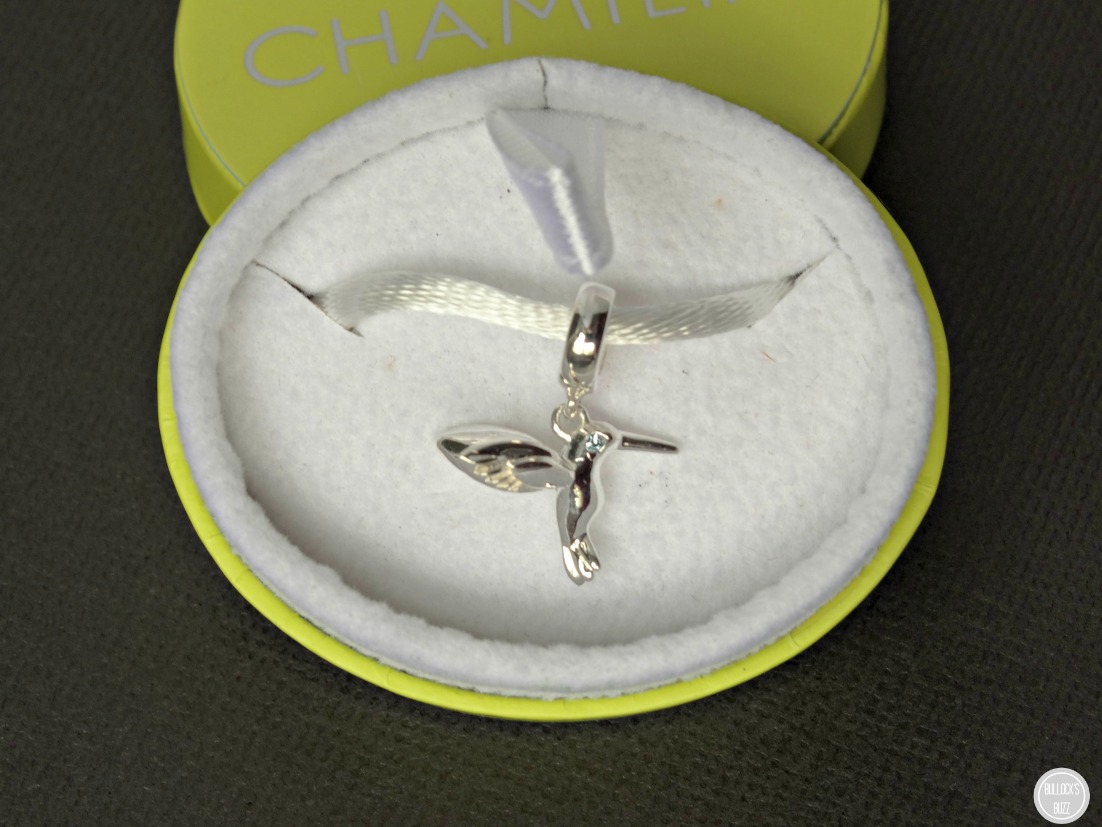 Which Chamilia charm is your favorite?