If you are serious about weight loss, a regular workout routine coupled with a healthy lifestyle can do wonders. There could be nothing more exciting than seeing the results in terms of lost pounds and inches. On the downside, you will need to revamp your wardrobe to get clothes that fit your new frame. But that's a small price to pay considering the struggles of weight loss. The best part is that you can actually create a wardrobe that shrinks with you without spending a fortune. Here are some useful tips that can help you create a weight-loss wardrobe.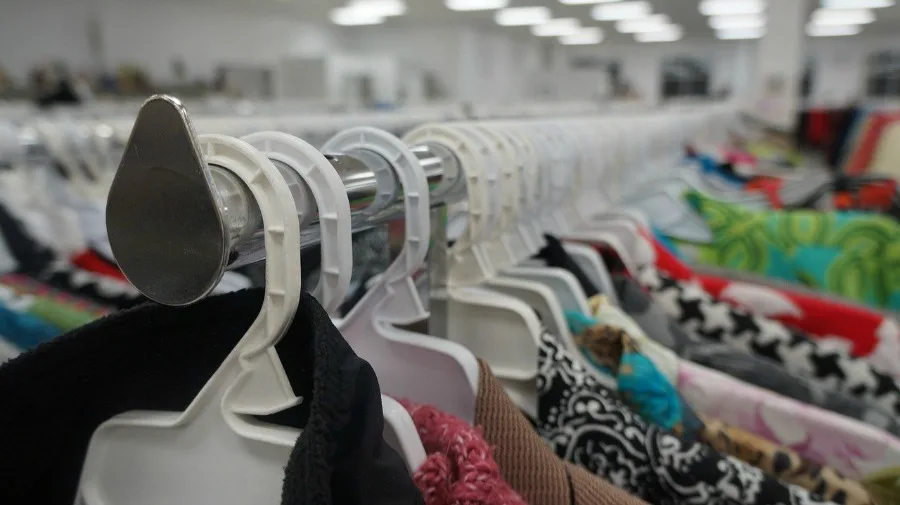 Invest in Stretchy Clothes
When you are on a weight-loss mission, stretchy clothes become your best friends. They are also a good place to start when looking to create a weight-loss wardrobe. They give you the stretchiness that carries you through several sizes with minimal effort. Elastic is great while you can opt for drawstring waistbands that can be adjusted as required.
Invest in stretchy workout pants that are classy enough to wear to casual outings and even work. For formal outfits, look for ones designed in the stretchy fabric that contours your body as you drop the pounds.
Buy Basics at Each Milestone
When you are ready to create a weight-loss wardrobe,it helps to buy some basics at each weight-loss milestone you reach. Blouses, dresses, and sweaters can wait, but you cannot manage without basic essentials like good-fitting innerwear and flattering pairs of jeans when you are consistently losing weight.
These elements make the base of your outfits, so you must absolutely upgrade at each major milestone. While innerwear upgrades are a must, you can pick your basics according to your lifestyle.
For example, a pair of formal pants is what an office going female would require while you may shop comfy dresses regularly if you are a stay-at-home mom.
Revamp your Activewear Wardrobe
Another helpful tip when looking to create a weight-loss wardrobe is to revamp your activewear. Since you will be spending a considerable part of the day working out, your athleisure wardrobe needs as much attention as the regulars. It is a good idea to revamp it once you have significant results with your weight loss efforts.
With a little research, you can find clothes that look good without burdening your wallet. While you pick workout clothing, prioritize quality, and comfort because you wouldn't want to compromise on these fronts.
Use Belts to Accessorize
Use belts to accessorize as you create a weight-loss wardrobe. As you shed inches and pounds, steer clear of tossing out those loose-fitting tops and dresses too quickly. Rather, you can keep wearing them by accessorizing with a belt to cinch around your waist.
In fact, this is a smart way to show off your hard work and save dollars on buying new outfits for a slimmer body. Investing in some belts of different colors and widths is a great idea.
Look for Deals and Offers
This one is a no brainer because deals and offers always save you money, whether you are creating a weight-loss wardrobe or just want to shop for the latest trends. There are plenty of options to get amazing deals- you may shop online, visit a thrift store, or secure a referral bonus. Smart shoppers always look for the right places and the right time to pick stuff without spending a lot.
A final tip for weight watchers looking to create a weight-loss wardrobe is not to rush with upgrades. Consider alterations where possible and ensure that you don't pick pieces that would fit further down the milestones. Focus on a healthy weight loss routine and stay steady with it.