There is something about certain songs and lyrics that always bring back the best memories and takes you back to those moments you never want to forget. In fact, some of the best times I've had were going on road trips with friends and family!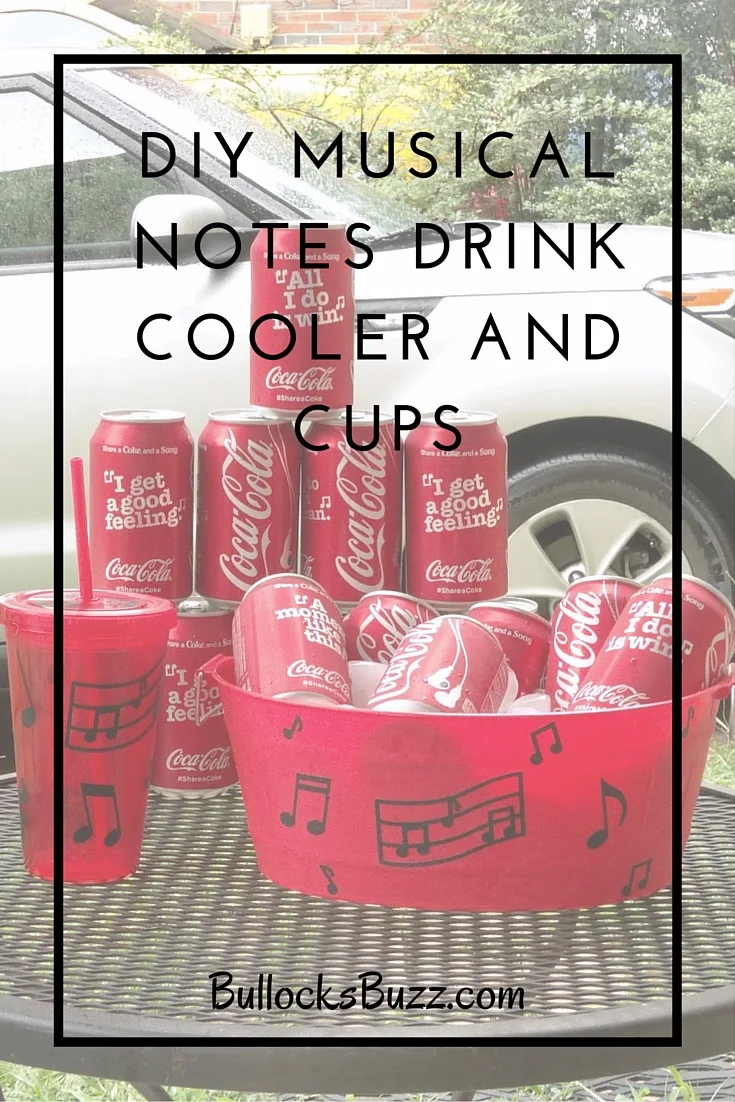 This shop, featuring a DIY Musical Notes Drink Cooler and Cups craft, has been compensated by Collective Bias, Inc. and The Coca-Cola Company. All opinions are mine alone. #ShareTheLyrics #CollectiveBias
Back in college, it seemed my friends and I planned a different road trip every weekend: Gulf Shores, Atlanta, Gatlinburg, Panama City, New Orleans. We'd cruise down the road belting out lyrics such as'What I Like About You' and 'Drop It Like It's Hot' at the top of our lungs. People in other cars would point and laugh at us. We had a blast! What great memories!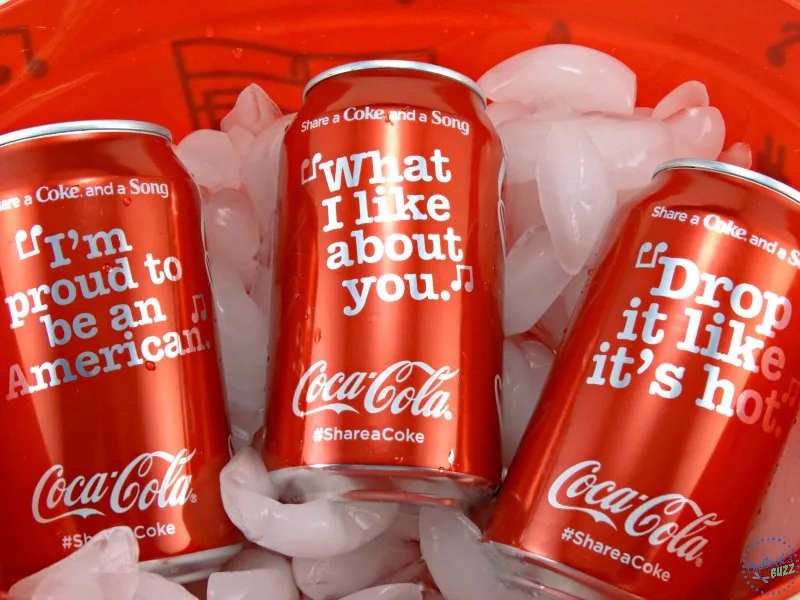 Now that I'm married, it's hard to just jump in the car and hit the road whenever the urge hits. But when we do get the chance, those trips become even more special! In fact, this upcoming weekend my husband and I are packing up the car and heading off to The Big Easy. I can't wait!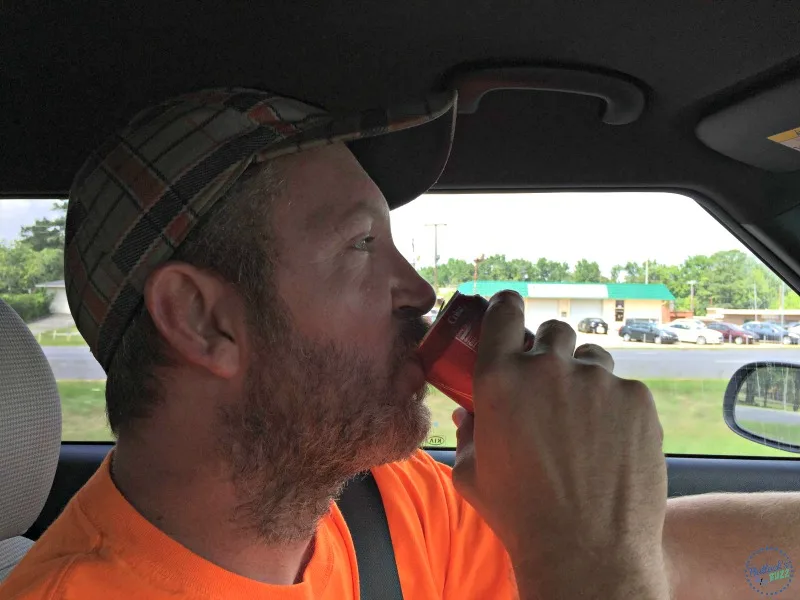 Speaking of hitting the open road, no road trip would be complete without music and an ice-cold Coca-Cola™! This summer, Coca-Cola™ is sharing the love of music with the Coca- Cola™ "Share a Coke and a Song" campaign!~
Each specially marked can or bottle has musical lyrics on it from some of the best songs that are guaranteed to put a smile on your face and bring those memories rushing back! And what better way to keep those Coca- Cola's cold than with a music-inspired DIY Drink Cooler and matching cups?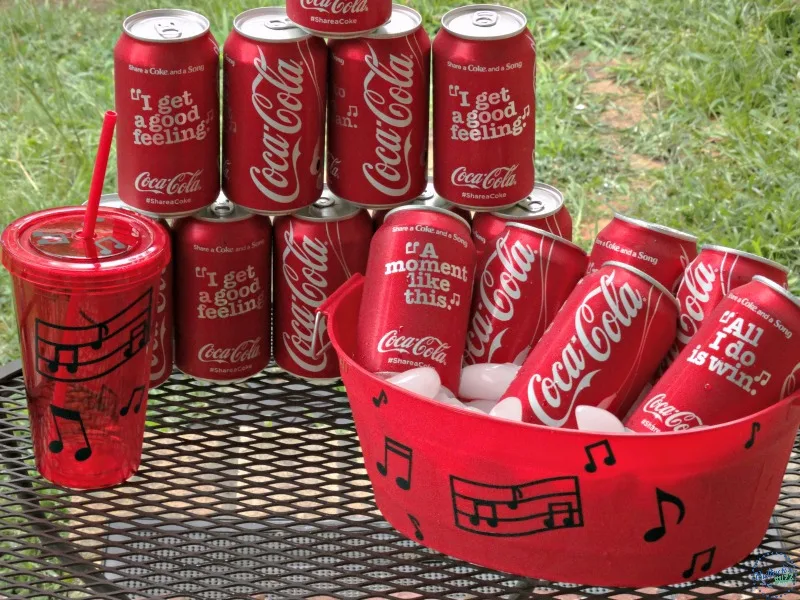 Sure, you could always throw a cooler in the back seat, but that doesn't leave much room for friends or family. That's why I decided to make this super cute Musical Notes Drink Cooler that will hold just enough drinks for everyone riding along, while the big cooler stays in the trunk. No more pulling off to grab a cold drink!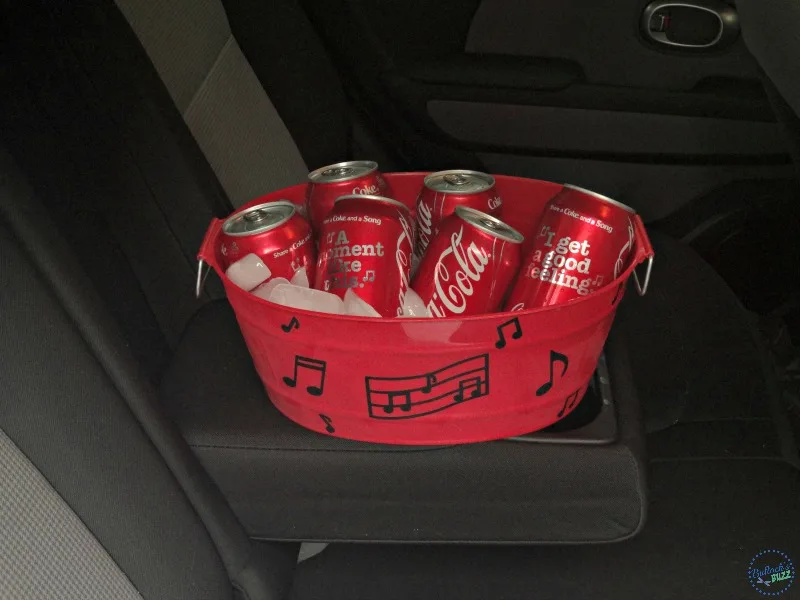 Ready to see how to make the DIY Musical Notes Drink Cooler and Cups?
How to Make
DIY Musical Notes Drink Cooler and Cups
This DIY Musical Notes Drink Cooler and Cups craft is simple and chic and perfect for road trips. It'd even work great as a drink station for barbecues, picnics and parties. Colorful plastic tubs are decorated with vinyl musical notes I made using my Cricut Explore Air™. If you don't have a Cricut or other die cut machine don't worry!
You can easily use waterproof craft paint instead. Simply download some musical notes, print them on cardstock, then carefully cut them out to use as stencils.
What You Will Need:
Plastic ice bucket/storage tub in your favorite color
Double wall plastic tumblers with straws
Cricut Explore Air™ or other cutting machine (or stencils)
Black Oracle 651 vinyl (or waterproof craft paint)
Transfer tape
Cutting Mat
Cricut Musical Notes digital set in Design Space
Musical Staff file

#M3D13D (Music – Twinkle Toes)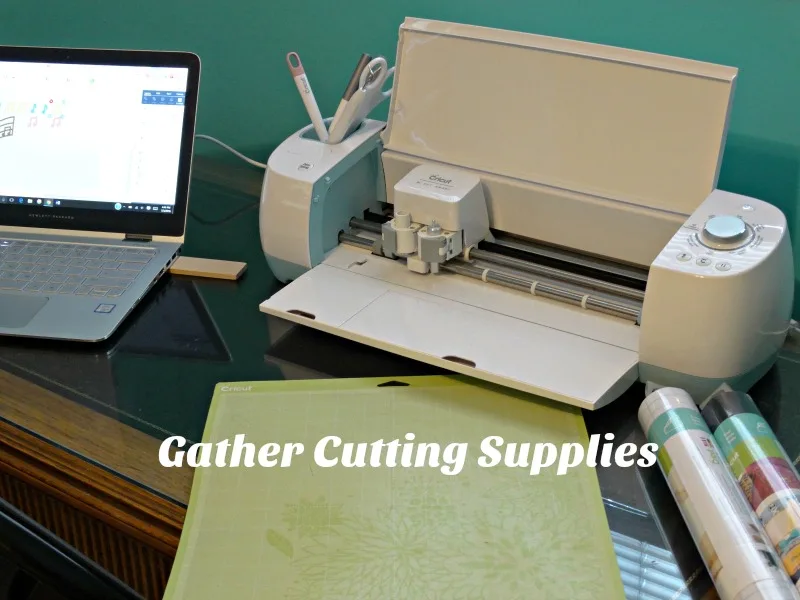 Begin by downloading the SVG files linked above and place them in Design Space or your cutting machine software. Tip: to make the smaller musical notes, simply ungroup the layers of the staff design and pull out the individual notes. Then just copy and paste each note until you have the amount you want.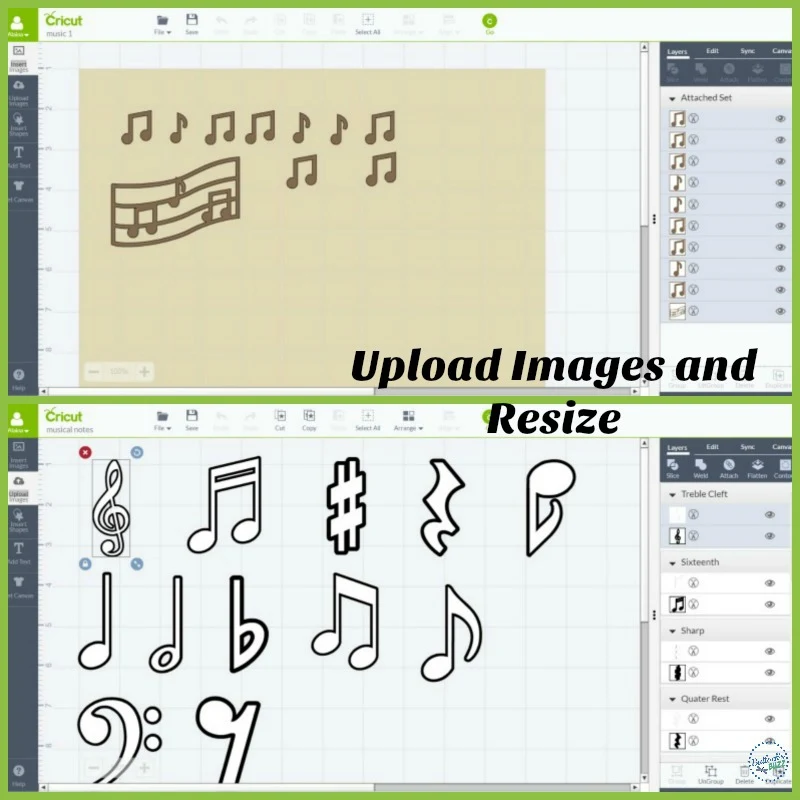 You should be able to manipulate the size of the notes and staff to fit whatever size container you are using. I kept the larger musical notes around 2.4″ high and 1.10″ wide, and the smaller notes around .83″ high and .73″ wide.
I resized the musical staff to about 2″ high and 3″ wide. Make sure your machine is set to vinyl so it will make a "kiss cut" where it cuts through the vinyl, but not the backing.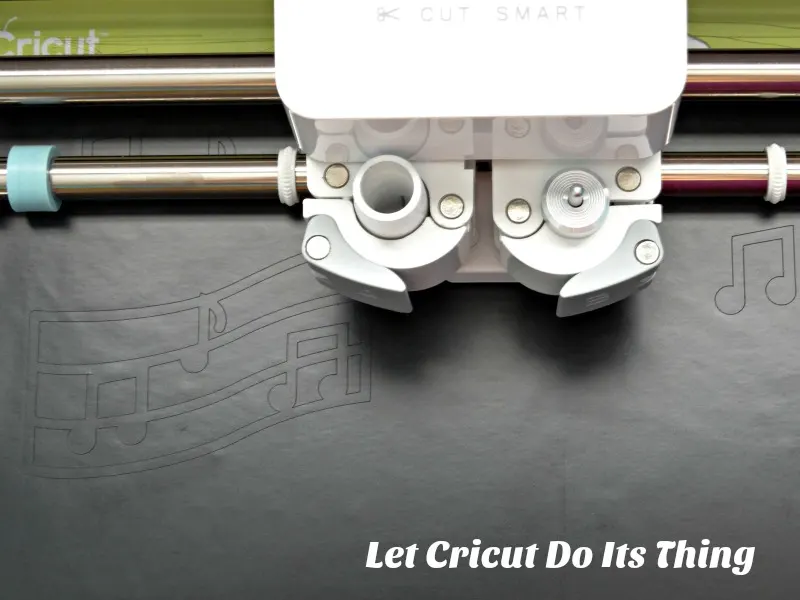 Once you have everything designed to the sizes you need, it's time to cut! Sit back, have a sip of Coca-Cola™ and let your machine do its job.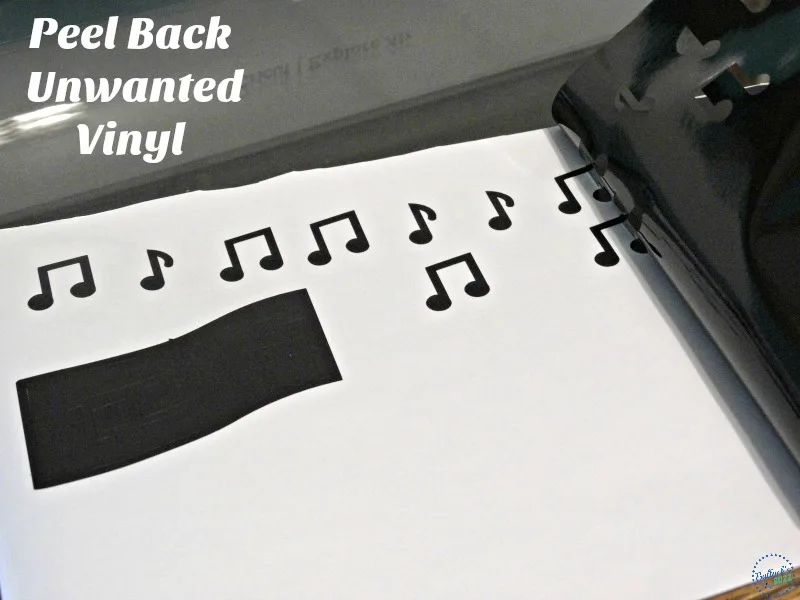 After all of the musical notes and staff(s) are cut, remove the vinyl from the cutting mat. Next, gently peel back all of the vinyl surrounding the musical notes and staff that you do not need. Be sure to move slowly as not to peel any vinyl away from the original design.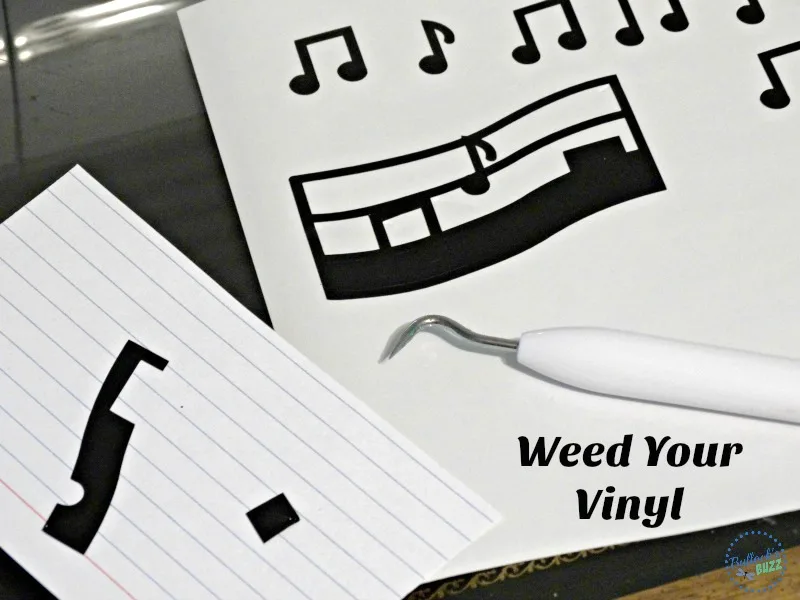 Next, take your hook tool and weed the vinyl by removing any excess that is not part of the design.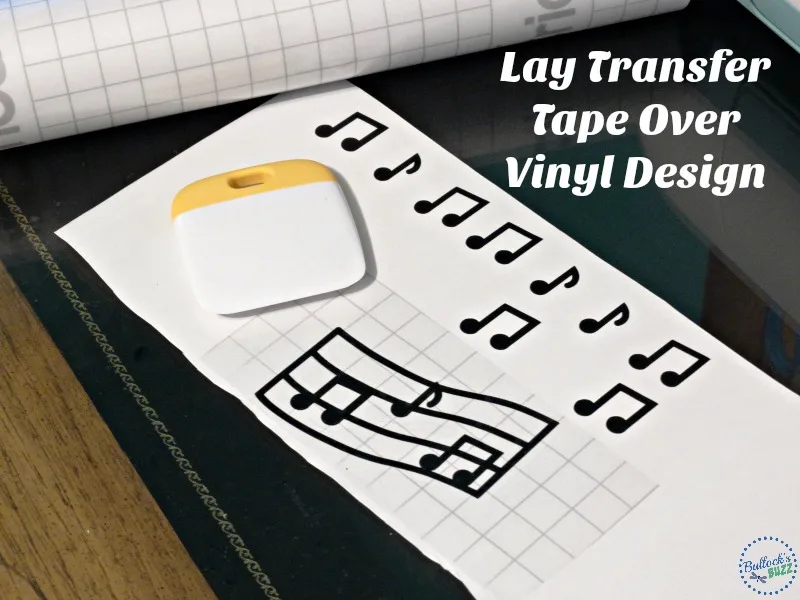 Once you have finished weeding, begin cutting your transfer tape to size. Peel the backing off of the transfer tape and apply the grid-side over each design. Be sure to burnish it a few times to smooth over your design and adhere the transfer tape.
I find it easiest to go ahead and place the transfer tape on all of the designs before moving on to the next step.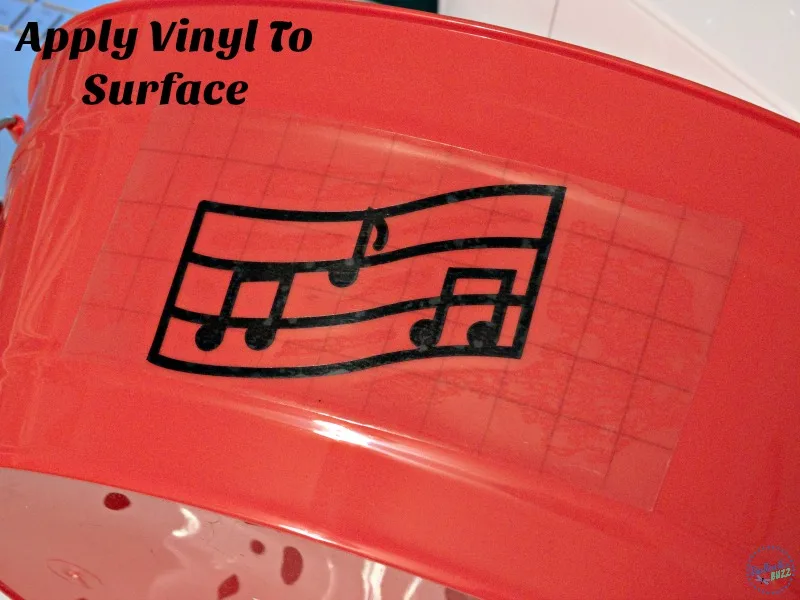 Now its time for the fun part – applying the vinyl to the tub! I chose to apply the staff first and placed it right in the very middle of the tub. Remember, you can always use the grid lines to help determine where on your tub the design should go.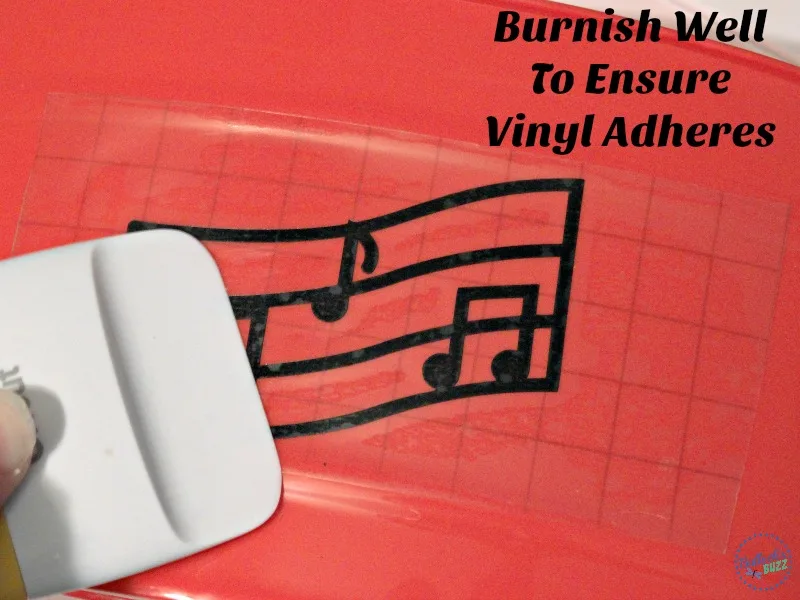 Once the design is on, use your Cricut spatula to smooth over it working from the middle out. This ensures the vinyl will stick well. Finally, gently peel the transfer tape away from the design, and that's it!
Now you can continue adding the rest of the musical notes until your tub looks the way you like.
Making the matching travel cups is just as easy! Simply follow the exact same steps as above. Add some musical notes to the tops as well for extra cuteness.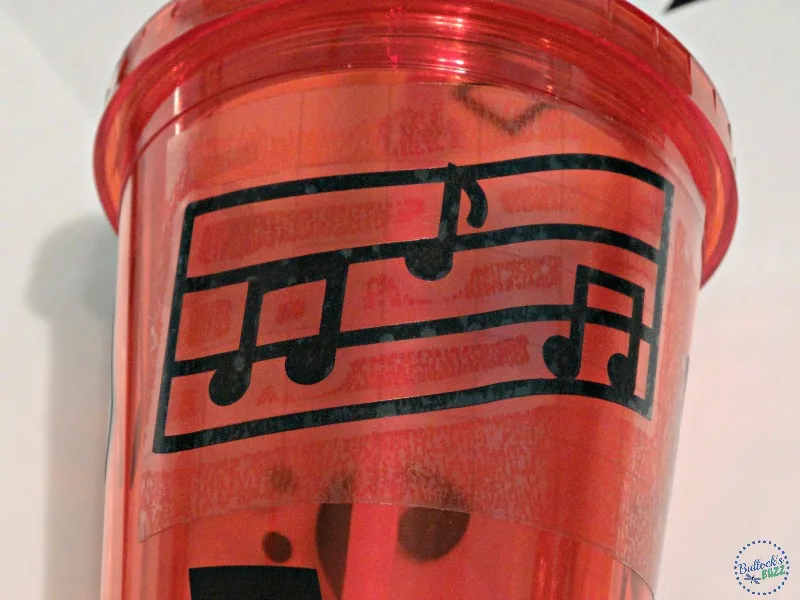 Now that you have a cool way to keep your Coca-Cola™ cold, it's time to hit the road! But before you get going, be sure to stop by Sam's Club and pick up a 28 or a 35 pack of Coca-Cola™ "Share A Song" cans! You'll have plenty of soda for the ride, and a fun way to keep them cool!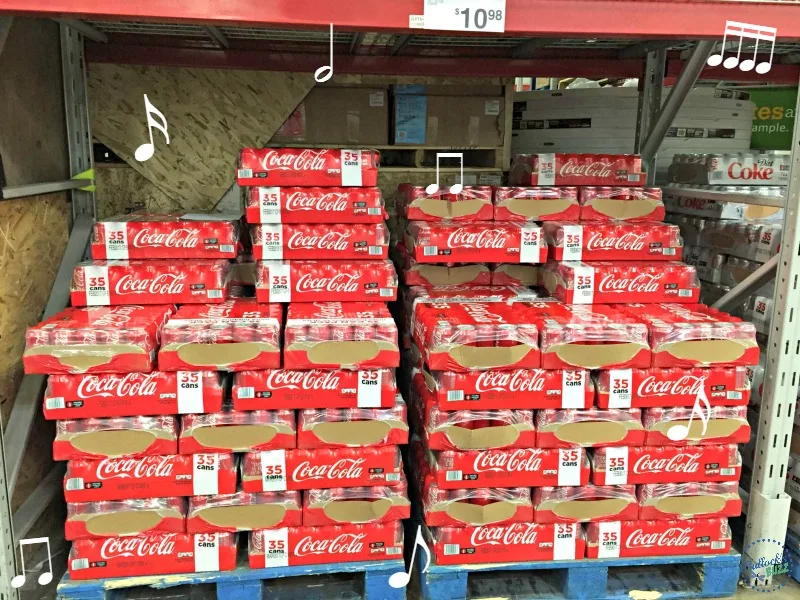 Which song do you love to sing when taking a road trip? For more "Share a Coke and a Song" inspiration, click here.
Looking for more crafty inspiration? Check out a few of my reader's favorites below!