If you're reading this post then chances are you're a creative person. You enjoy crafting and making things with you own hands. And chances are you're also familiar with the Cricut cutting machines. For years I've admired the Cricut crafts I see on Pinterest, Instagram, and across the internet, but I had never really had a chance to get one for myself. Every time I'd save up a bit of money, something else would come up and I'd have to use the money on it. But then my luck changed! I was offered the opportunity to review a Cricut Explore Air! And let me tell you, there was no way I was going to turn that offer down!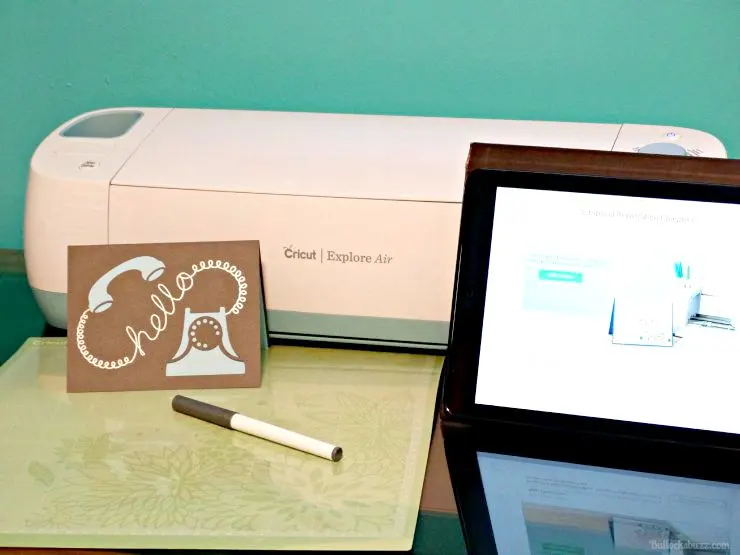 While waiting for my new Cricut Explore Air™ to arrive, I did a lot of internet research and even joined a few groups on Facebook. I became so awed and amazed by the many beautiful creations and the tons of incredible stuff that this machine could do that by the time it arrived, not only was I excited, but I had also let myself get intimidated. Here was this super cool, sophisticated cutting machine that I'd been wanting for years, and now that it was mine, I couldn't get up the nerve to open the box and set it up!
What if I couldn't figure it out? What if it was too hard to use? What if all my stuff turned out looking horrible instead of pretty and professional like what I'd been seeing online? The 'what-ifs' went on and on. After two or three days of these thoughts, I finally convinced myself that I would never know unless I tried, so I went to work setting up the machine and creating my very first Cricut project.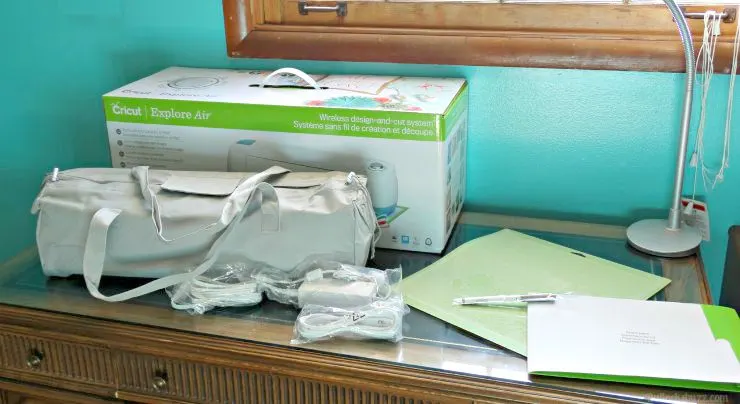 Luckily the entire process turned out to be a lot easier than I thought! Everything you need to get started comes with the machine including a great carrying bag, a power cord, a USB cord, a 12″ x 12″ mat, a pen, and several material samples so you can get started crafting immediately.
Plus the included instruction manual walks you right through the set up process with simple, easy to understand instructions and pictures. The whole process took me maybe 15 minutes (and some of that was due to taking pictures of the process).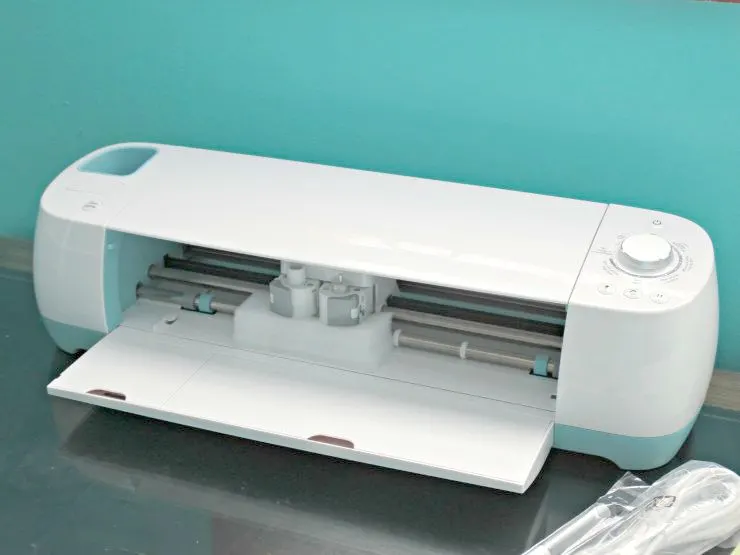 So now that you know the set up process is a breeze, let me tell you about some of the amazing things the Cricut Explore Air can do…
Materials
All Cricut machines can cut an unbelievable variety of materials, but the Explore Air can cut over 60 different materials including:
Paper including standard, Cardstock, vellum, and poster board

Vinyl including standard, premium, dry erase, and chalkboard

Iron-on such as HTV (heat transfer vinyl)

Craft materials including Washi tape, craft foam, and glitter paper

Upcycled materials such as chipboard, cereal boxes and even aluminum cans

Fabric such as burlap, denim, canvas and felt,

Plastics including window acetate and silicone

Leather

balsa wood

magnet materials
And many more!
Precision
The Cricut Explore Air™ features Cut Smart™ technology, which allows you to cut a wide range of shapes and sizes with exceptional precision ranging from ¼" tall up to 11½" wide x 23½" tall. You get a clean, professional cut every time.
In addition, with the new Smart Set® Dial there is no more messing with complicated material settings. Instead, you simply turn the dial to select whatever fabric you are using, and the machine will set your settings (e.g. speed, pressure, etc.) for you.
There is even a setting for a Custom Cut where you can either select from a drop-down menu of materials, you'd never dreamed of cutting, or create your own by setting the pressure and number of times to re-cut.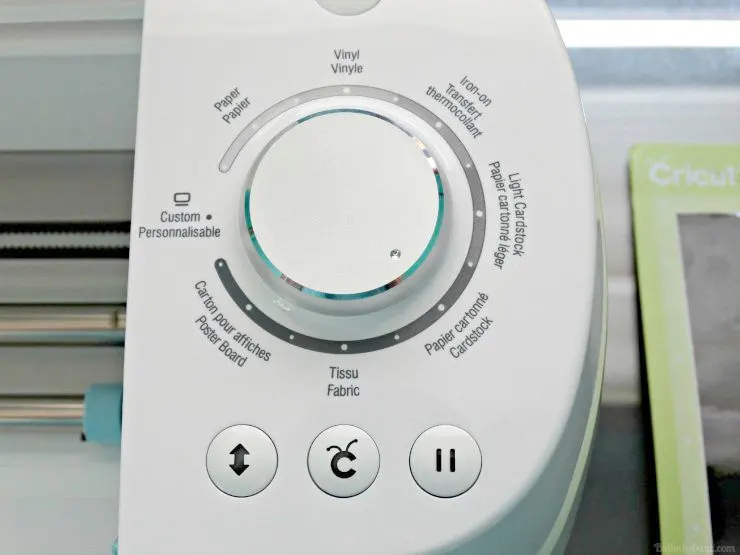 Drawing
The Explore Air also has the ability to write and cut without having to swap the blade for a pen and vice versa. It comes equipped with a dual carriage that has a spot for the blade for cutting, and a spot for a pen for writing or scoring. The pen just clicks in and any image that you upload can be changed from a cutting project to a writing project with one simple click. You can even create a font in your own handwriting and the Explore will sketch it out! How cool is that?!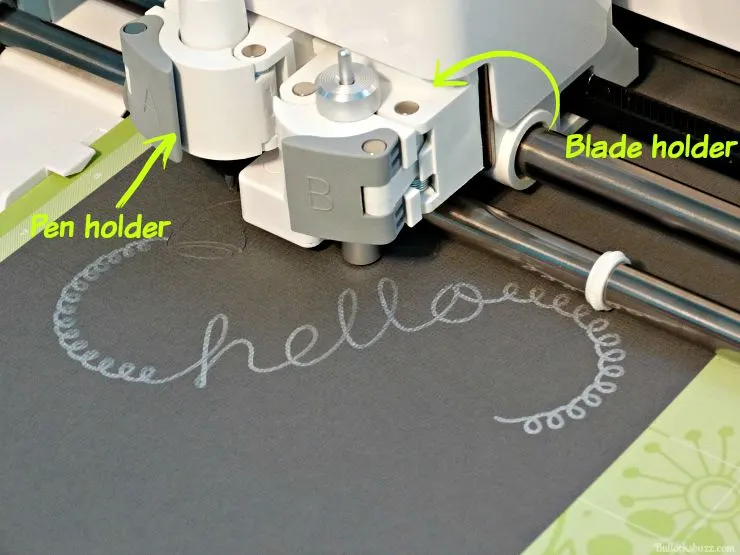 Storage
I am not the world's most organized person, so I absolutely love that the Explore Air comes with built-in storage for all your tools and blades! It has a slot on the top where you can store some of your tools, as well as two storage areas accessible through a panel near the bottom.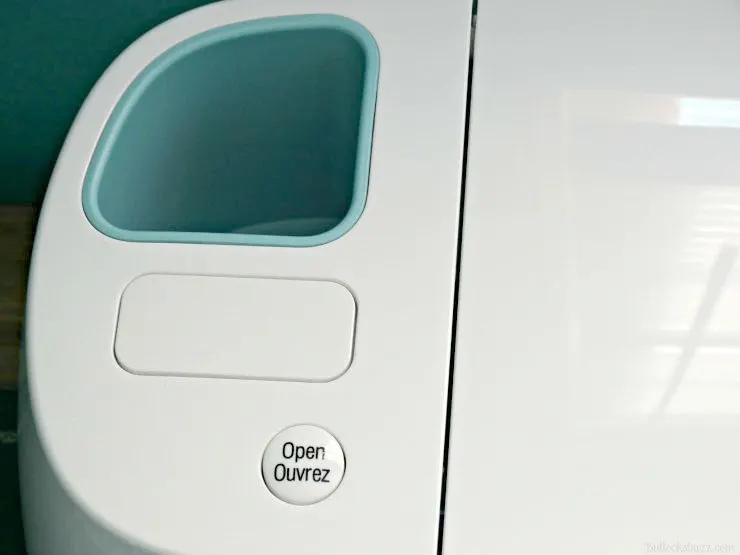 The larger storage area will hold all of the Cricut tools, and the smaller one has slots and a magnet for your blades so they never roll away. One other awesome thing is that the Explore is up on legs, so your can easily slide your mats underneath and out of the way. Now all the tools you need is right there with your machine!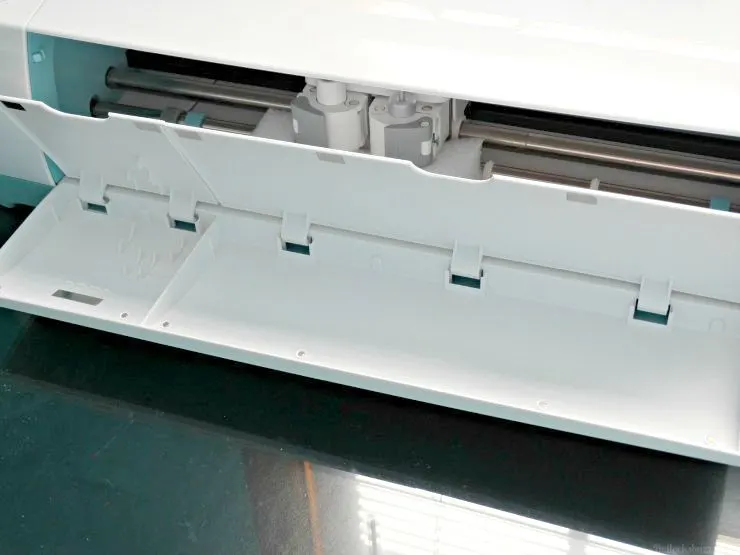 Images and Fonts and Cricut Design Space™
The Cricut Design Space™ app is the free, web-based software app where you go to design your creations. You can access it from any computer or iPad, with apps for the iPhone and Android, to create anything and everything you want.
Originally the new machine had one drawback, the Cricut Design Space™ software is web page based, so you needed to have an internet connection to be able to access your images (including your cartridge images) and, since you must use the Design Space™ software to create anything with the Explore, if you have no internet, then you couldn't use the machine.
Thankfully Cricut noticed the complaints and they now have a Design Space iOS and Design Space Android app that will allow you to craft offline as well. (one more reason I love Cricut – great company that really listens to their customers!)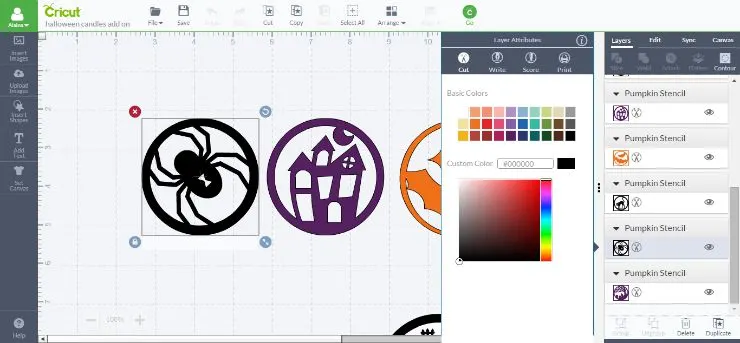 Once you are signed into Design Space™ you simply choose the images and/or fonts you want for your craft. From there the image will appear in your work space where you can size them, edit them and create to your heart's content. And since it is cloud-based, your projects are always synced across all your devices.
With the Cricut Explore Air you have all kinds of options when it comes to images and fonts. First of all there are lots and lots of images on Cricut Design Space™, well over 50K, and you can access them at anytime from anywhere.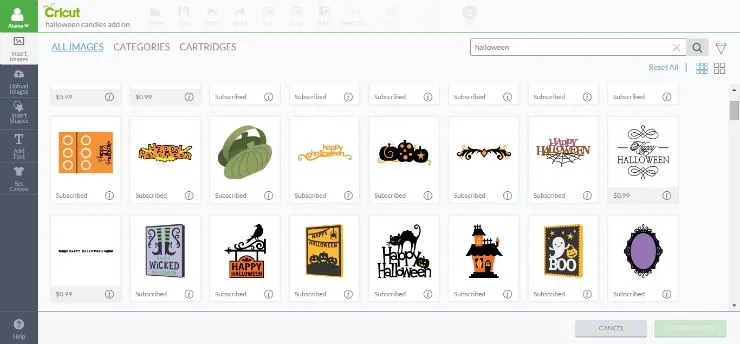 Secondly, for those of you with Cricut cartridges, the Cricut Explore Air will work with the older Cricut cartridges. You simply plug it into the port on the top of the machine, and you are good to go. The images from your cartridges will be uploaded to your free Cricut Design Space™ online software account where they will be saved forever! In addition, if you had linked your cartridges to Craft Room, you can also easily transfer them over to the newer Cricut Design Space™ when you register there.
Lastly, you can upload your very own images and fonts for free. This includes JPEG, PNG, GIF, BMP, SVG, and DFX files – did I mention it's FREE to upload?!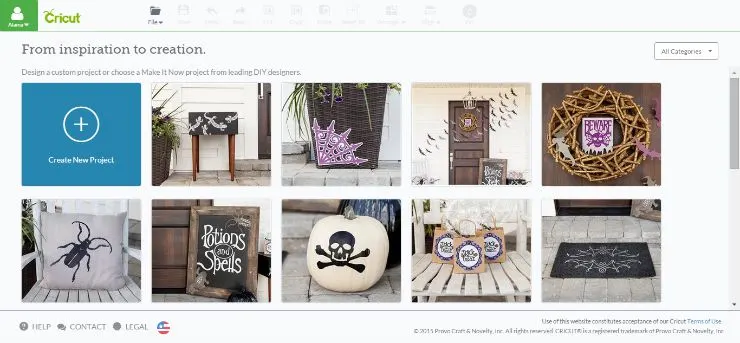 And when you first get started with your Explore Air, you get access to tons of free images with your free trial. Then once your free trial ends, you can purchase images and fonts individually as you need them, or you can sign up for one of the Cricut Access Membership Plans and get access to all of them.
The majority of images and fonts range in price starting at just $.99 cents! Oh, and if you ever suffer from crafter's block and can't think of something to make, just head to the Make it Now project inspiration page where you will find hundreds of projects to make!
Just How Easy is it to Use the Cricut Explore Air?
I already mentioned how easy it is to get the Explore Air plugged in and ready to go, but surprisingly making my first project was just as simple! Following the step by step instructions on my iPad and using the included materials, I was able to make an adorable greeting card.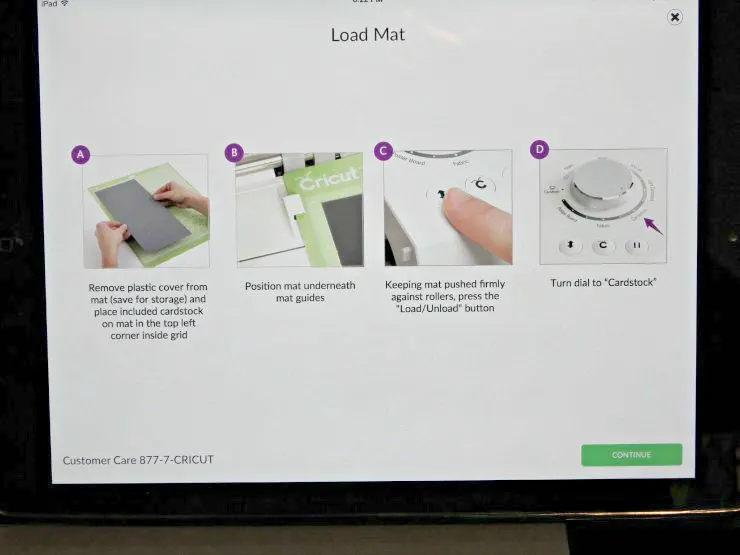 It was as easy as putting the material on the mat, feeding it into the machine and pushing go! Just look how cute it turned out!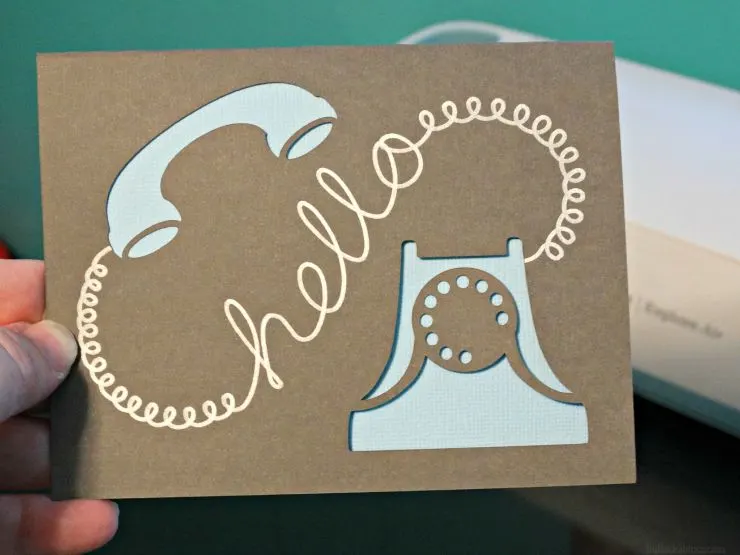 So if you are like me and worried that you will not have any clue what to do or how to do it, put those fears aside because Cricut literally makes crafting easy! Plus, they have all sorts of great instructional videos such as the How to Cricut with Cricut Explore Air Video, that can help you learn all about their machines and the projects you can make.
More Cool Things About the Cricut Explore Air
Another thing I have noticed about Cricut – and that I love – is that they really listen to what their customers ask for. Many updates have already been made, and they are currently working on several more including:
Print then Cut for the iOS app

An off-line capability with the iOS app so if you lose your internet connection, you can still craft – I cannot wait for this one!

Ability to use the Imagine Colors & Patterns cartridges. Also to scale/move the Imagine patterns to fit the image you are using AND the ability to import your own patterns to flood fill images.

Ability to select from different paper sizes on the Desktop version. (this function is already available on the iOS apps.)

Design Space app for Android
A Side Note: the Difference Between Cricut Explore One and Cricut Explore Air
Before the Cricut Explore Air came out, Cricut had another new machine called the Cricut Explore One. Both the Explore One and the Explore Air are pretty much the same, except the Cricut Explore Air™ has built-in Bluetooth capability enabling you to send your crafting directly from your computer or iPad wirelessly to your Explore Air. While the Explore One does not have built-in Bluetooth capability, it does have the option to buy an adapter so it can be used wirelessly as well.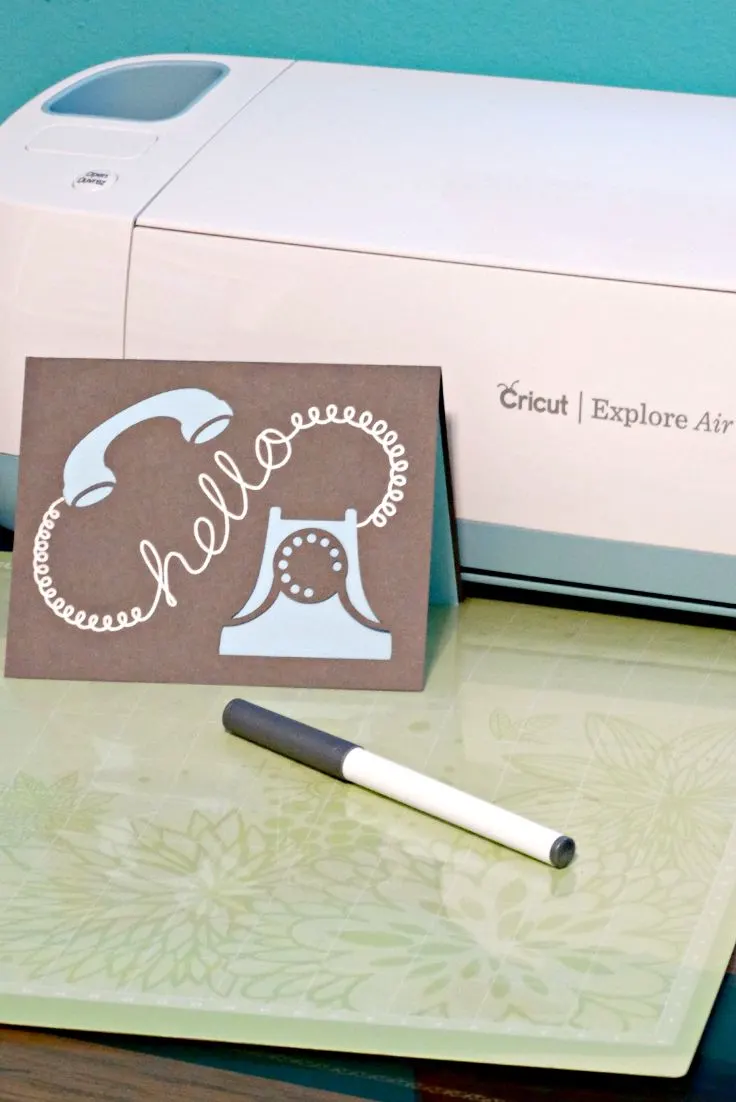 Now that you (and I) know a lot more about the Cricut Explore Air™ and Explore One machines, be sure to check out my post next week showing my very first project – DIY Halloween Candy Ornaments! You won't believe how easy it is!
Want a Cricut Explore Air for yourself? Just head on over to Cricut.com and check out all the machines and other crafting tools Cricut offers!
More Cricut Explore Air Crafting Projects
Here are some of the crafts I've made so far with my Cricut Explore Air…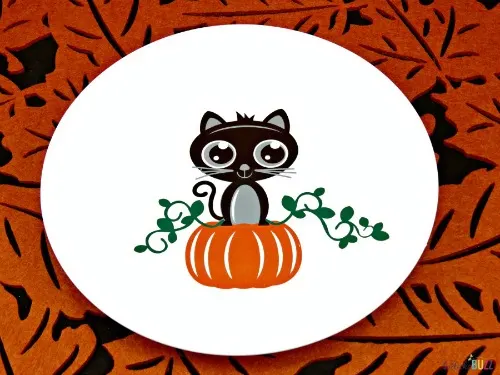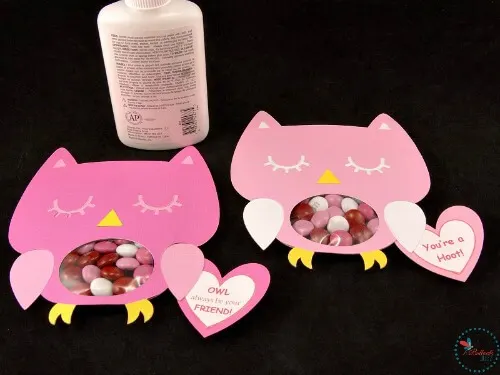 DIY Owl Valentines Candy Cards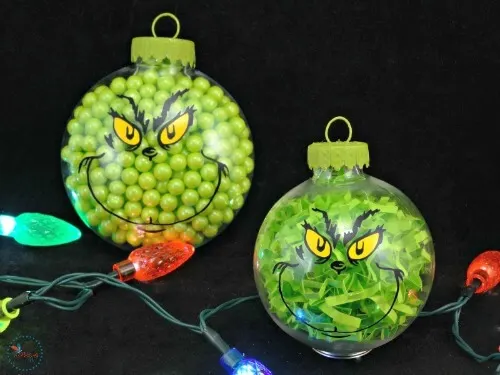 DIY Grinch Christmas Ornaments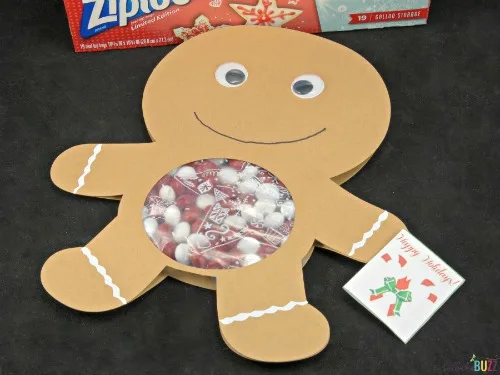 Gingerbread Man Christmas Candy Card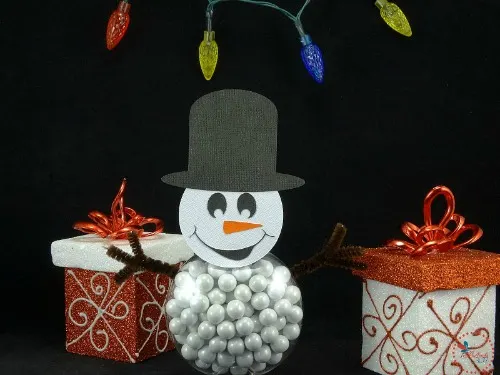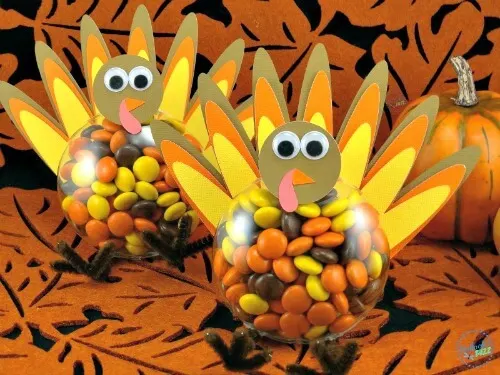 DIY Thanksgiving Turkey Treats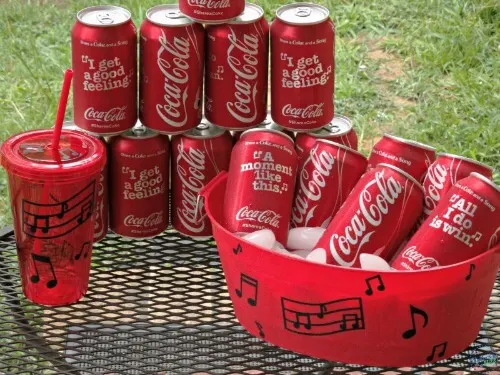 DIY Musical Notes Drink Cooler and Cups
Do you have a Cricut machine? How much do you enjoy using it?