Every homeowner, unless they have designed and built their own custom home can think of something that they would like to change about it. Maybe they want a bit more living room space, an extra bedroom, or another bathroom. Unfortunately, not everyone has the budget to add a whole new room or wing onto their home, but there are some easy ways to make your home feel bigger and look more spacious, too.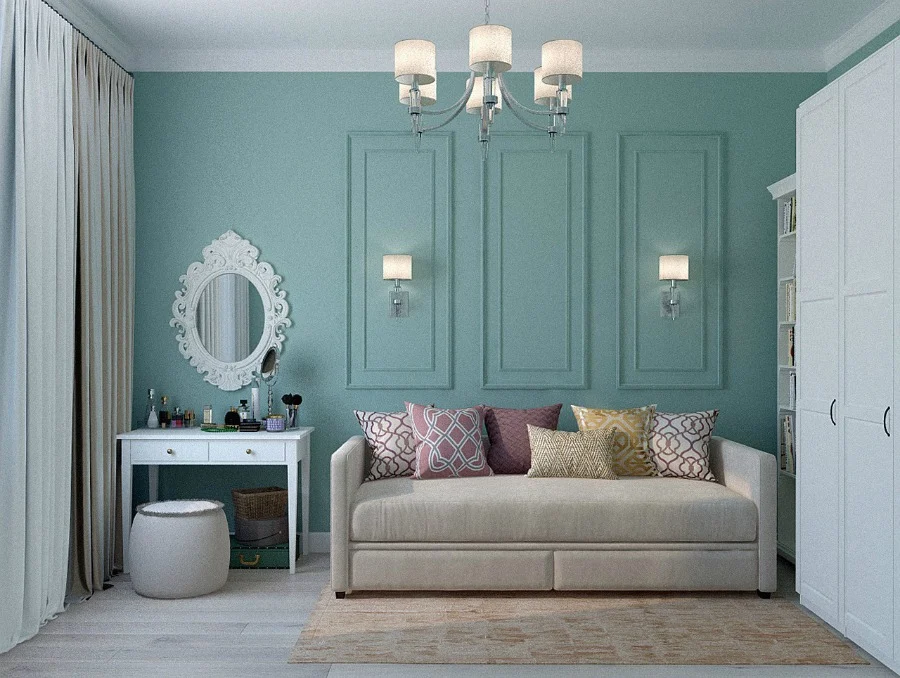 Even in the smallest homes and apartments, there are several ways to create more physical space. It takes a bit of creativity and planning but, by using innovative ideas and design, you can make any room feel less crowded and more functional.
Taking advantage of your basement and garage storage space is a great place to start when it comes to finding ways to make your home feel bigger. If you are concerned about damage to your stored items, like basement flooding, most insurance policies like home insurance from Allstate can provide you with specific coverage to protect your items from water damage.
4 Simple Ways to Make Your Home Feel Bigger
While storage is the key to making more room, there are several other things you can do to give yourself more room to move and grow in your home.
Add Mirrors
Although adding mirrors as part of your home design doesn't add any actual square footage to your home, you will instantly notice that your room feels and looks bigger. Using the mirror reflection to capture light and expand the visual look of a room can have a dramatic effect on how large a room feels.
Install Shelves
Wherever you have a blank wall, you can add a shelf. From free-floating modern shelves to a full shelving unit, there is no limit to how much vertical space you can take advantage of. Bathrooms, bedrooms, family rooms, and even the kitchen can be easily organized with the use of shelves. Store your books, photos, and memorabilia up high to save room and create a charming display.
Get Creative When It Comes to Storage
Another way to make your home feel bigger is to get creative when it comes to storage. You may not realize how many little nooks there are in your home that could be used for storage. For example, if you are pressed for cupboard space in your kitchen you can try installing an overhead pot hanger to save some room.
Seasonal clothes can be stored in low-profile storage bins under a bed and completely out of the way, giving you more closet space. Add a closet organizer to help you maximize your space and keep things neat and easy to find.
In your garage, you can set up shelves for large tote storage. Seasonal items, sports equipment, and memorabilia can all be safely stored out of the way. Don't forget to take advantage of your vertical space by installing overhead storage racks.
Consider Multi-Purpose Furniture
The type of furniture you have can play a big role in making your home feel bigger. The less furniture you have in a room, the more space you will have to move around and the larger it will feel. A great tip is to keep your tables sizes to a minimum. Large side tables, nightstands and coffee tables often take up way more room than is needed to be functional.
Purchasing furniture that can serve more than one purpose is a simple way to make your home feel bigger. For example, add an ottoman in your living room to be used as a footstool, an extra seat, and storage for blankets, games or extra cords.
Another great design is a bunk style bed for the kids' rooms with a high mattress and a desk and shelves right underneath. This can give your kids a place to study and sleep without taking up two separate spaces.
Final Thoughts on How to Make Your Home Feel Bigger
Things can feel cramped in a home when space isn't being used wisely regardless of the square footage. With a little thoughtful planning and the use of these space-saving tips, you can easily make your home feel bigger while creating a more spacious and homier look.