Everyone loves sending and receiving flowers. It's a thoughtful, classic and even romantic gesture that brings joy to both the sender and the recipient. But there's a downside, too. Sending flowers is not only expensive, but the flowers die quickly and the process involved in sending them leaves quite the environmental footprint. But it doesn't have to! Thanks to the Flowerling app.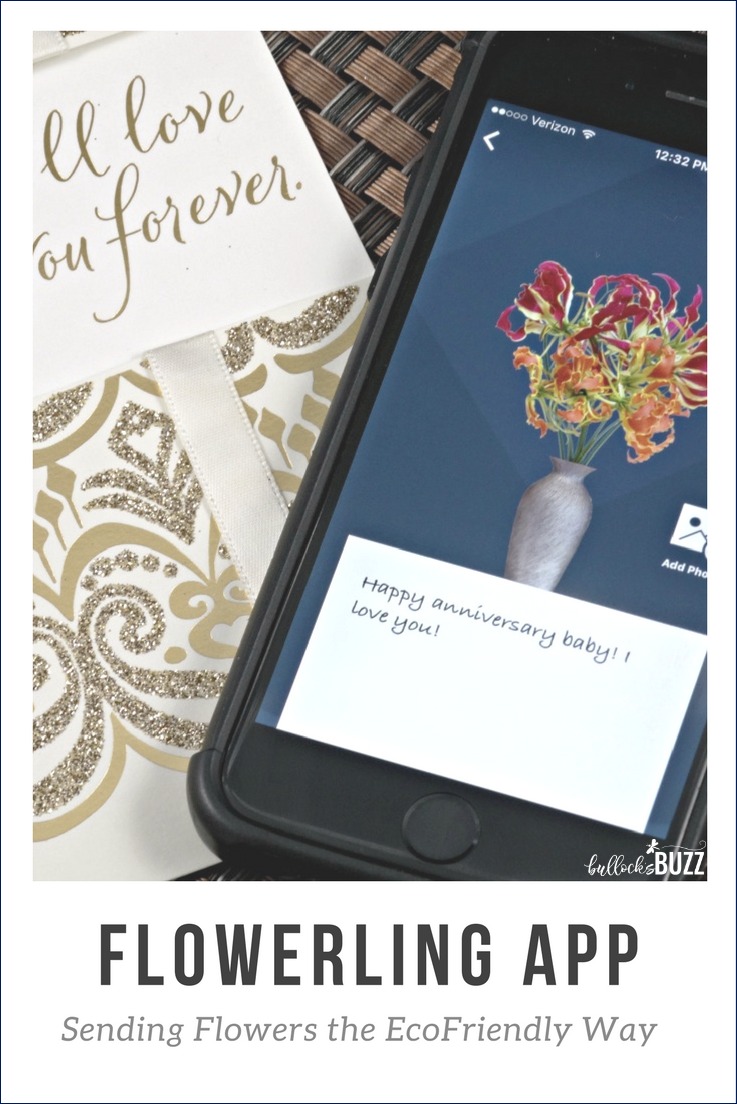 About the Flowerling App
Flowerling allows you to do what you already love to do – send flowers – but in a new way that is more convenient and eco-friendly than ever before. It brings joy and happiness to those who receive them while making a positive impact on the world we all share.
This unique and innovative app allows you to send flowers and bouquets digitally!  Yep, you read that right, digitally. You can select from individual flowers, full bouquets, potted plants or even create your own bouquet – to send or keep. And you get to watch them bud, bloom and wilt in real time!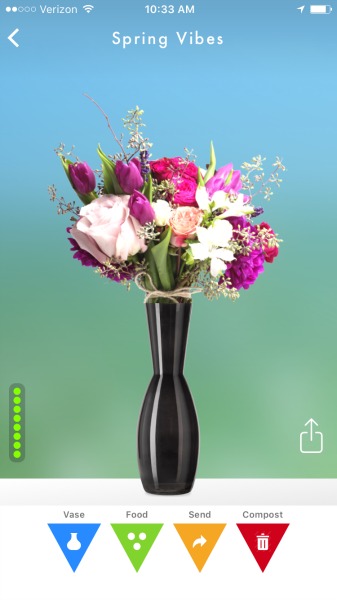 But the absolute best part of all is that for every Flowerling sent, a real tree is planted through Flowerlings' partnership with Eden Reforestation Projects.
"The Eden Reforestation Projects transform impoverished communities through their global planting efforts. Eden is currently restoring forests in Haiti, Madagascar, Ethiopia, and Nepal by employing local villagers to plant millions of trees every year. With a lofty vision of planting a minimum of a 100 million trees each year by 2020 (currently over 25,000), Flowerling has partnered with Eden to help them achieve this goal. Flowerling's donations are focused on the Madagascar projects, with the replanting of the Mangrove and Dry deciduous trees that have been ravaged by slash and burn practices."
There's even a counter inside the Flowerling app, and so far, 25,247 trees have been planted!
How It Works
To get started, you simply download the Flowerling app on iOS and create an account. It's free to download, and offers several different in-app purchases. And for a limited time, Flowerling is giving new members 3 days and 20 coins to play around with! After that, it'll cost a little bit of money to keep it going.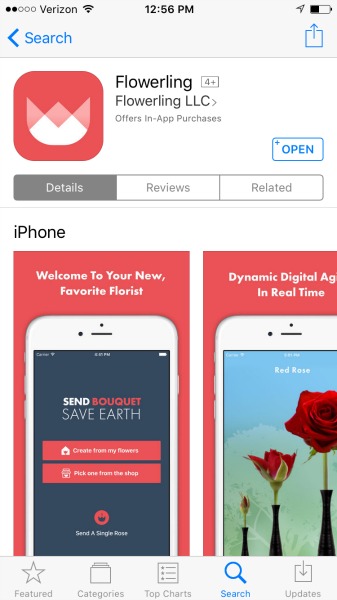 Flowerling In-App Purchases
Flowerling purchases are made using coins that you can buy through the app. Each one varies in value. For example:
5 coins is equivalent to $0.99
10 coins is $1.99
26 coins is $4.99
38 coins is $6.99
55 coins is $9.99
You can then use your coins to purchase and care for your Flowerlings.
Purchasing a Flowerling
The Flowerling app offers a large variety of individual flowers, potted plants and bouquets from which to choose. They come in all sorts of gorgeous colors, and actually look very realistic as well. Like orchids? Parrot Tulips? Lisianthus? The Flowerling app has them all!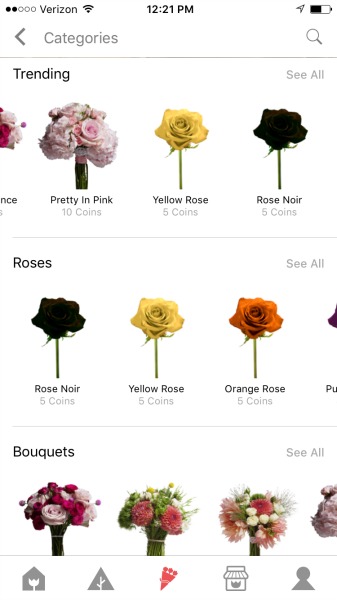 All of the gifts and bouquets are very inexpensive, ranging in price from just $0.99 to $1.99. For example, a single rose costs 5 coins, a white lily costs 6, and bouquets range from 6 to 10 coins. Vases start at 3 coins, and food costs 1 coin and adds an additional 7 days to the Flowerling's life. That's so much cheaper than sending traditional flowers!
My Greenhouse
Once you've made your purchase, your flowers will be sent to your greenhouse. From there you can either choose to keep them for yourself, or send them to a friend or family member.
The flowers are arranged by type (flowers, bouquets, etc) and you can select each one individually in order to view it. They have a lifespan of 7 to 8 days, but you can easily increase their life by watering and purchasing food.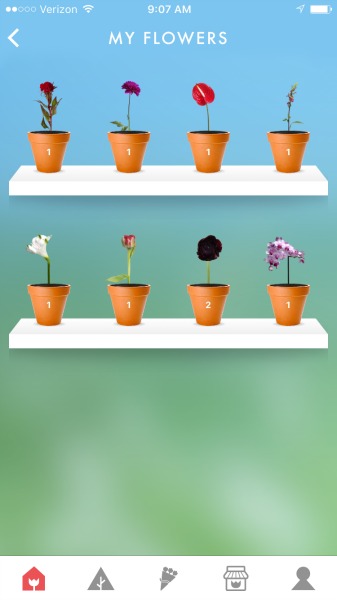 With potted flowers, the app gives you several different options including watering, feeding, cutting it to create a bouquet, sending it to a friend, and even composting once it has died.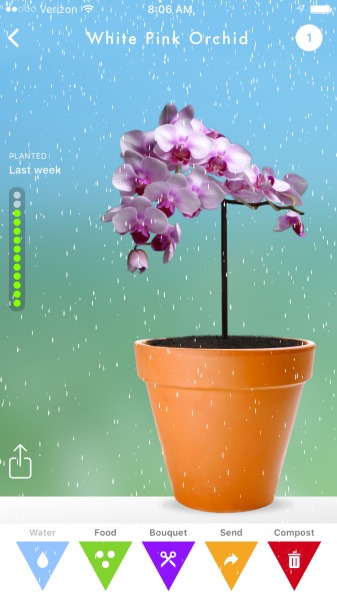 Sending A Flowerling
While you can easily send flowers from your greenhouse, the Flowerling app also has a Shop.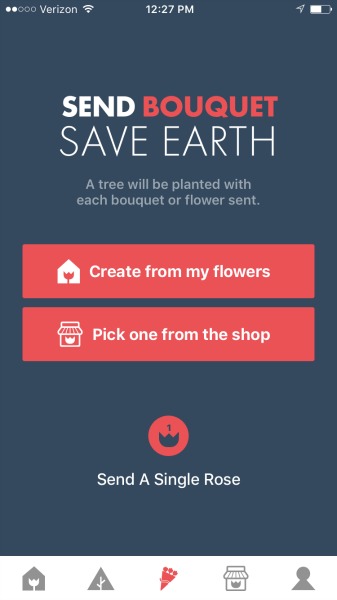 The shop is easy to use, and you can select and purchase whatever you want – whether it's individual flowers or a full bouquet.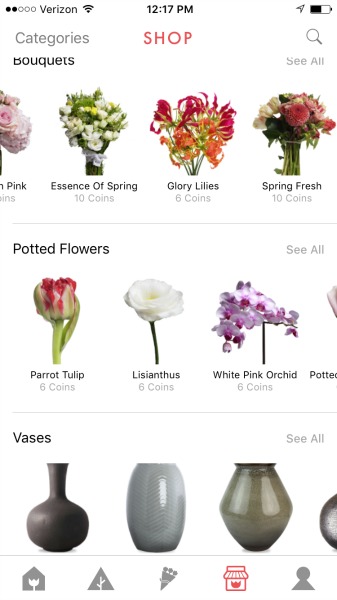 You can even choose from several decorative vases in which to keep the flowers. Then, once you are ready to send your arrangement, you can add a special message and even a picture or selfie in the background.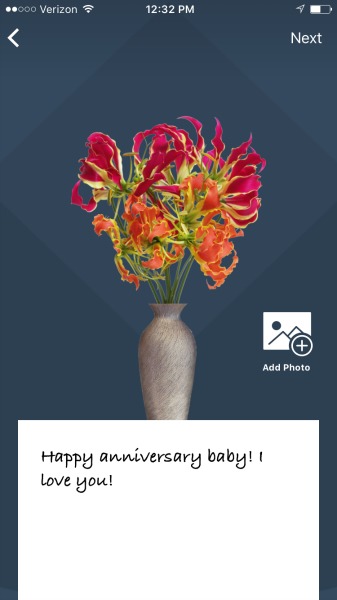 And if the recipient doesn't have the app or iOS, no problem! They can still receive and view their Flowerling through the web.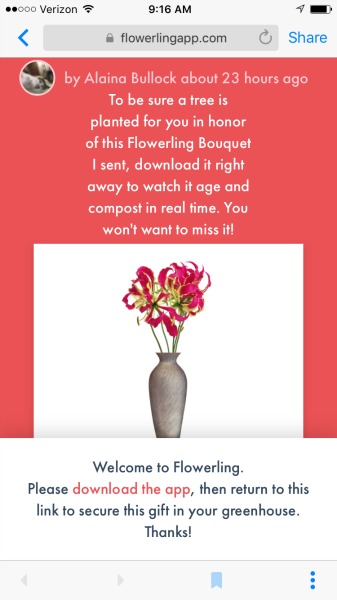 And remember, with every Flowerling you send, a real tree is planted in the Madagascar projects, helping to reforest what was taken away.
My Experience
I have to admit that at first I was a bit skeptical. After all, sending digital flowers does sound a bit odd, but the benefits are many and the whole experience is quite unique! It's simple, convenient, inexpensive and best of all, eco-friendly. Our anniversary was on the 6th, and my husband loved the bouquet I sent him! And another one I sent put a smile on my best friends face!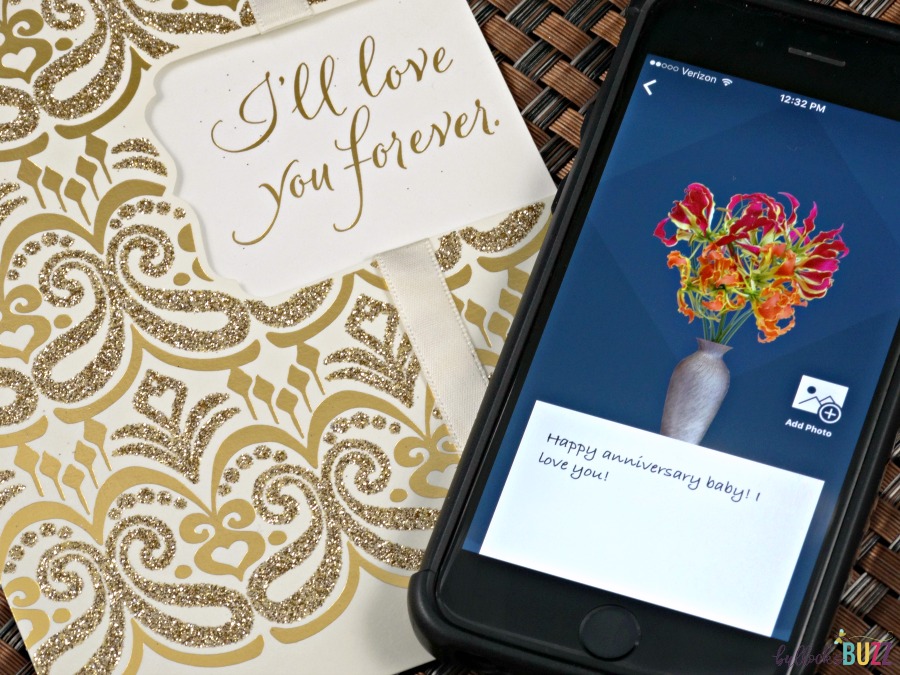 Sign up now and Flowerling will give you a 3 day trial and 20 Flowerlings on them! It's a great way to try it out and see how much you like it.
Who are you going to send flowers to?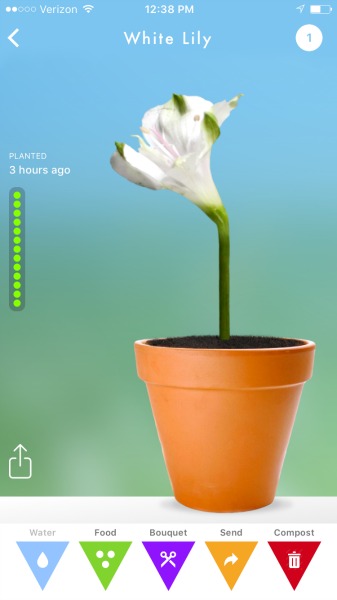 You can learn more about the Flowerling App both on their website and through social media!
Connect with Flowerling: Facebook | Twitter | Instagram
This is a sponsored post on behalf of Review Wire Media for the Flowerling App. I received information to facilitate my review as well as a promotional item to thank me for my participation.