Disney's Frozen: The Songs Being Released September 30th
We were sent a complimentary Disney Music CD as part of Entertainment New Media Network. All opinions are 100% my own. This post contains affiliate links.
Do you have a Frozen fan in your family?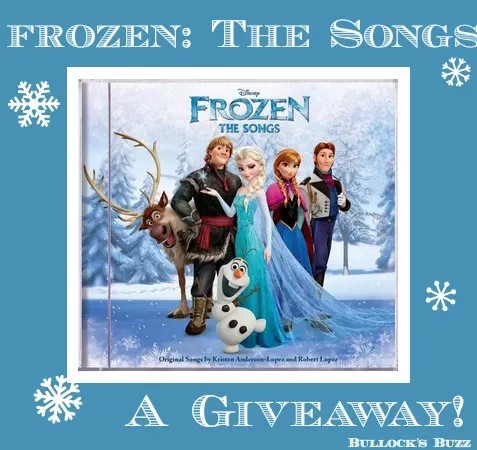 On September 30, 2014, Walt Disney Records is releasing Frozen: The Songs! The CD will feature all 10 beloved songs from the 2013 Oscar-winning mega hit, Frozen. In addition, they are also releasing a special vinyl edition and a Spanish language version, Frozen Canciones de Una Aventura Congelada, plus the digital score album from composer Christophe Beck! All on September 30th!
Did you know that The Frozen soundtrack is the top-selling album of 2014 and spent 33 consecutive weeks in the top 5 on the Billboard 200 chart, including 13 consecutive weeks at No. 1? It is certified triple Platinum, selling more than 3.2 million units and over 8.4 million tracks! Plus, the "Let It Go" film clip from "Frozen" has been viewed over 300 million times on YouTube!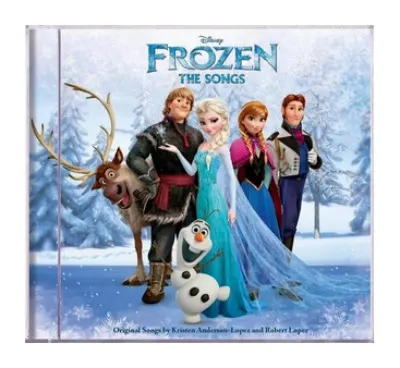 I couldn't believe it until I saw the movie and heard the soundtrack for myself! And now I am so honored and happy that the ENMN group and Walt Disney Records/Disney Music Group Publicity has given my family the chance to have this album as our own! All of the songs listed below are on the Frozen: The Songs soundtrack!
1. Frozen Heart
Performed by Cast
2. Do You Want to Build a Snowman?
Performed by Kristen Bell, Agatha Lee Monn and Katie Lopez
3. For the First Time in Forever
Performed by Kristen Bell and Idina Menzel
4. Love Is an Open Door
Performed by Kristen Bell and Santino Fontana
5. Let It Go
Performed by Idina Menzel
6. Reindeer(s) Are Better Than People
Performed by Jonathan Groff
7. In Summer
Performed by Josh Gad
8. For the First Time in Forever (Reprise)
Performed by Kristen Bell and Idina Menzel
9. Fixer Upper
Performed by Maia Wilson and Cast
10. Let It Go (Demi Lovato version)
Performed by Demi Lovato
What We Thought of Frozen: The Songs
Just like the movie, we cannot get enough of the soundtrack! All of our favorite songs are on it in crystal clear sound, and my little niece is going to love the stickers and fold out poster that comes in the CD!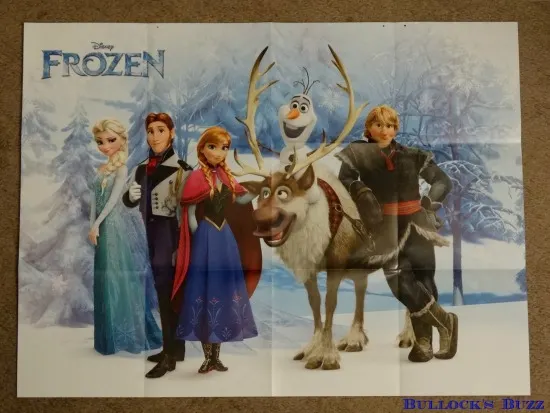 Both Frozen: The Songs CD
and Frozen: The Songs [LP} Vinyl
are now available on Amazon!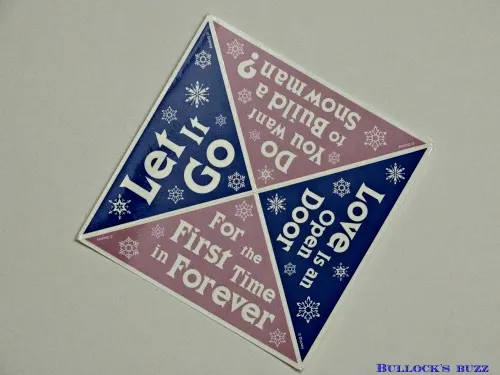 IT'S A FROZEN: THE SONGS GIVEAWAY! UPDATE: GIVEAWAY IS OVER! CONGRATS TO OUR WINNERS:ELIZABETH N AND LISA G!
That's right! Two lucky winners will receive a copy of Frozen: The Songs courtesy of Walt Disney Records! This giveaway will run from today, Sept. 28th until October 3rd at 11:59pm CST. This giveaway is open to US residents only. WINNERS WILL NEED TO CLAIM YOUR PRIZE AS SOON AS YOU RECEIVE THE NOTIFICATION EMAIL FROM ME AS I HAVE TO SUBMIT YOUR INFORMATION BY OCTOBER 5th! Prizes will be sent directly to the winners from Walt Disney Records. Please allow 6-8 weeks for shipping.
GOOD LUCK!
For more information on Walt Disney Records' releases visit them on their social media at Disney Music On Facebook and Disney Music On Twitter