As a busy mom, it's so easy to get wrapped up in the responsibilities of being a mom, even when it comes to things that you can get help with. A family vacation is a prime example. As the mother of the household, you know everyone living in your home, plus, you know what everyone likes and enjoys so why not take charge of planning the family's vacation?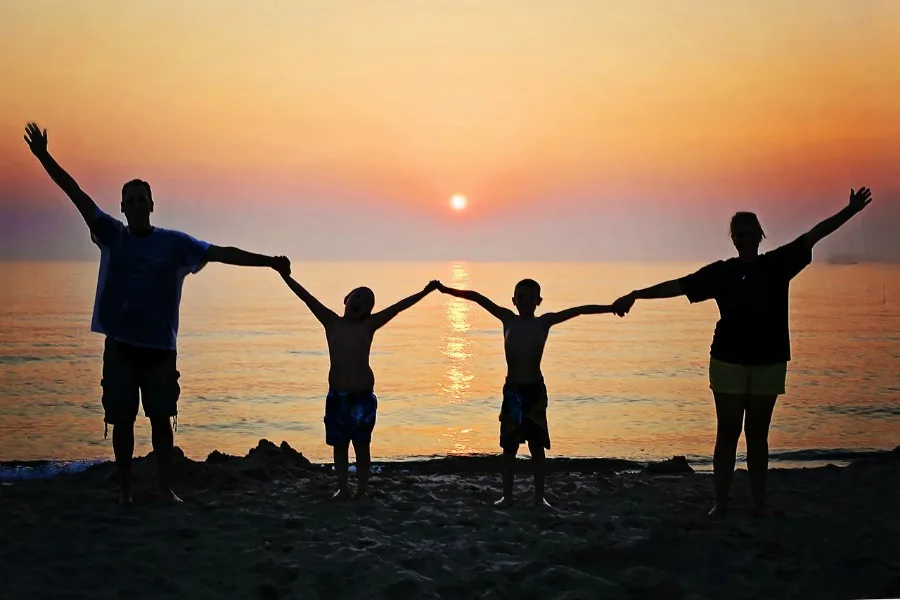 Well, as easy as it may be to do everything yourself (despite knowing that if you want something done right, you have to do it yourself), you should let your kids help you plan the family vacation. Now, in doing this, you know that there will be some risks involved. Your kid/kids are going to pick out the very location that you don't want to go to, nor would it work with the rest of the family. That's why you have to use a sure-fire trick!
The Sure-Fire Trick to Letting Kids Plan a Family Vacation
Nobody knows your kids better than you, right? Right. So if you know that your kids are going to pick some outlandish location that's either going to be too expensive for the family or it's just somewhere that no one wants to go, then you have to beat them to the punch, in a sense. The trick is planning the vacation yourself anyway.
You will first need to determine if the family trip will be in the U.S. or international. Some awesome kid-friendly destinations in the U.S. include:
Orlando, Florida- Universal Studios' Wizarding World of Harry Potter
San Diego, California- San Diego Zoo
Huntsville, Alabama– U.S. Space and Rocket Center
There's a lot to see and do in those destinations but there's also lots of fun, kid-friendly attractions abroad too. For example, a trip to Borneo will give your kids the vacation of a lifetime. They'd get to explore Mulu National Park, Turtle Island, and participate in batik painting activities.
Parents tend to shy away from international travel with kids because of the potential risks involved but parents.com states that it's safe to travel abroad with kids, there are just a few things you want to make sure you do first before jetting across the country.
Once you've determined whether the vacation will be national or international, YOU choose two to three destinations that you know the entire family would love and aren't financially out of your means. Once you have the destinations picked out, you can give the kids the option to choose one place out of the vacation options. If there's no clear consensus of where to go, here is how you narrow it down…
Give Them Materials on Attractions and Activities for the Different Destinations You Approved
One great way to get your kids involved in planning the family vacation is to provide them with materials on the different attractions and activities at those destinations. This is actually the perfect part of the planning process for them to be involved in because with kids, fun is their only concern… if the vacation is fun for them, it will be a huge contributor to a stress-free vacation for you!
Before letting them pick and choose the destination, make sure you did your research on destinations that are family-friendly because there are some absolutely gorgeous destinations but they're not really centered towards family fun. Once you've done your research, grab all the brochures and printouts you can find on the places you've narrowed it down to.
Allow Them to Financially Contribute
You may find this hard to believe but kids have a need to feel a sense of purpose too and letting them financially contribute to the family's trip will do just that. If you're like most people, a family vacation is planned at least a year in advance so that the family will have enough time to save and prepare for it.
A great way that your kids can financially contribute to the family vacation fund is to get a job! Before you freak out, its nothing that would violate child labor laws. Here are a few jobs your kids can do around the house and for friends and family:
Watering flowers
Helping clean the houses of friends and family
Selling crafts
Wash car
You can set out a piggy bank or jar for them and any money they earn from their jobs, they can put it in there.
Allowing the kids to plan the family vacation will give them a sense of purpose and make them feel needed and wanted. And that will make the vacation that much better!