The first time your teen gets behind the wheel is a turning point in their life. It's a moment that signifies their first step toward adulthood and true independence. As a parent, it's perfectly natural to have concerns about their safety, the kind of car your teenager should drive, the cost of insuring a young driver, and more. To help you navigate through this important milestone, here are 6 tips for teen drivers covering everything from what type of car to buy to helping your teen learn to be a safe driver.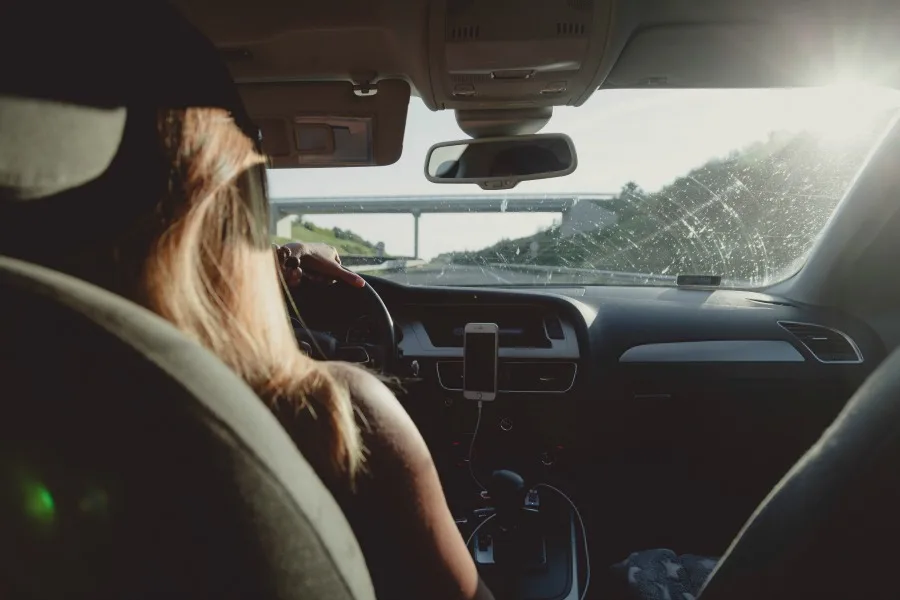 1. Enroll Your Teen in a Safe Driving Course
Practice really does make perfect, or at least as close to perfect as possible. And the more practice your teen has behind the wheel, the better. There are many approved safe driving courses around, and these courses are a great way to help teens gain experience and helpful skills.
These courses can be taken online or in-person and can last anywhere from 6 to 12 hours. Shop around to find the best prices, and be sure to check with your state's department of motor vehicles to get an approved list.
As a bonus, many insurance companies will offer a car insurance discount for taking an approved safe-driving course.
2.Practice What You Preach
Kids learn by example, and as their parent, your child is watching everything you do. Therefore, one of the best ways to teach teens safe driving tips is to lead by example and practice what you preach. Some key things to demonstrate are buckling up, driving safely, and avoiding distractions such as eating, talking on the phone, and texting while driving.
Having a heart-to-heart with your teen is another good idea. Sit down and discuss the fact that driving is a privilege, and make sure your teen knows it. Clearly spell out your expectations for good driving behavior before you hand over the keys.
3. Create a Parent-Teen Contract
A parent-teen contract is a great way to ensure your teen clearly understands the rules and your expectations. These contracts clearly spell out your policies regarding texting, driving under the influence, passengers, speeding, etc. as well as the consequences if your teen fails to live up to his or her responsibility.
4. Implement Your Own Version of a Graduated Licensing Program
Many states have excellent graduated drivers licensing programs, and they are actually a great idea. Such a great idea in fact that you should consider creating your own version of one with your own set of rules until you're comfortable with your teen's driving skills.
Some examples of rules could include:
Restrict nighttime driving to no later than 8 or 9 pm.
Limit the number of passengers your teen driver can have with him or her in the car at all times.
Supervised driving until you feel your teen has gained the necessary experience to handle difficult driving situations.
5. Split Driving Costs
When I first got my license and a car, my dad had me pay for some of my car-related expenses including gas, oil changes, and a small part of my insurance. This not only made me more aware of the fact that driving is a privilege, but it also made me more cautious and responsible.
If you do this with your teen, chances are he or she will also take driving more seriously and be more responsible about driving as well. Make sure your child knows who will pay for what.
6. Get a Safe Car
One of the most important tips for teen drivers and their parents is to buy a safe and reliable car. After all, when it comes to choosing the right car for your teen, safety and reliability should be your top priorities.
While there is no car that can completely protect your teen from harm, there are lots of safe, reliable, and affordable options. Consider a newer model car that has all the latest safety features including multiple airbags, Electronic Stability Control (ESC), Anti-lock Braking System (ABS), Adaptive cruise control, and other features.
To help your search you can check the safety ratings through the National Highway Traffic Safety Administration website as well as the Insurance Institute for Highway Safety's (IIHS) Top Safety Picks.
As a bonus, buying a safe car for your teen driver can also help you save money on your teen's car insurance.
Learning to drive for the first time is both exciting and daunting – for teens and their parents. The above tips for teen drivers and their parents can help you both navigate the road ahead.