Bodrum, a picturesque coastal town in southwestern Turkey, has become a hotspot for investors and ex-pats due to the relatively affordable cost of apartments in Bodrum. Bodrum offers a diverse range of beautiful natural landscapes, an appealing climate, and luxurious amenities. It is a near-perfect destination for both tourists and property buyers who are looking for housing in Bodrum.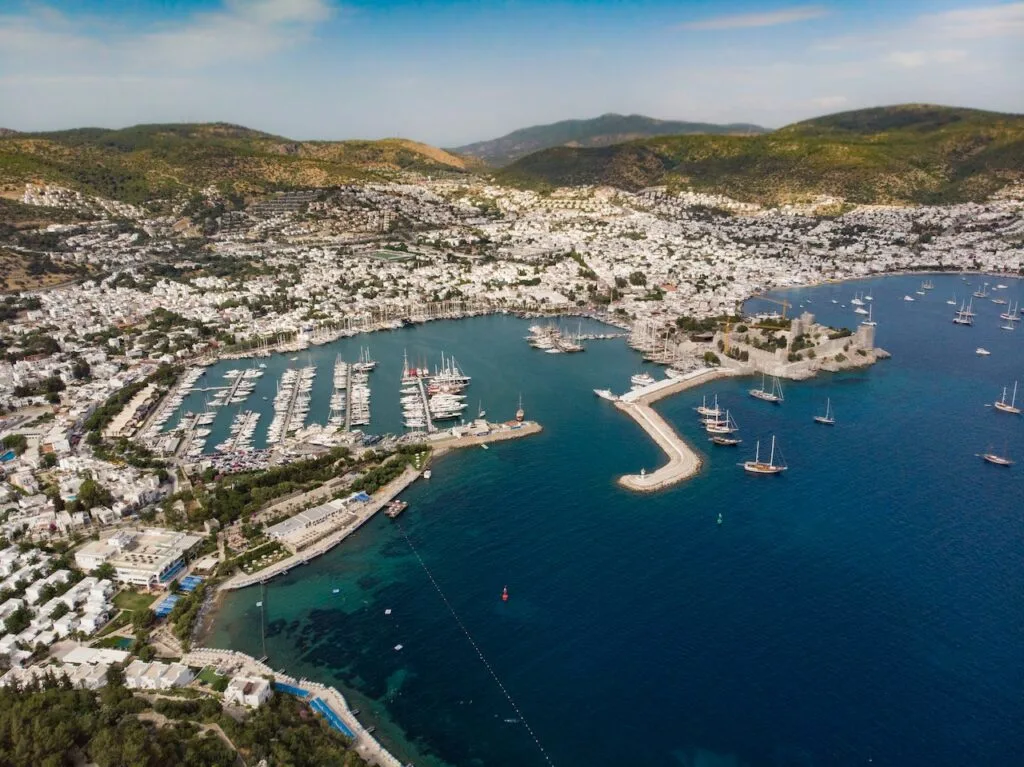 In this article, we will explore the different types of apartments and flats available for sale in Bodrum, the benefits of investing in housing in Bodrum, and tips for buying property in this beautiful town.
Apartments for Sale in Bodrum
Bodrum has a wide selection of apartments for sale, from small studios to luxurious penthouses. The most popular types of apartments in Bodrum are one to three-bedroom apartments with balconies or terraces with beautiful views of the sea or the town's lush greenery.
Some of the top neighborhoods to buy housing in Bodrum are Gumbet, Bitez, and Yalikavak. Gumbet is known for its vibrant nightlife and stunning beaches, while Bitez is famous for its relaxed atmosphere and traditional architecture. Yalikavak, on the other hand, is a high-end neighborhood with luxurious apartments and a bustling marina.
Residents of Bodrum have the possibility to live in various neighborhoods and apartments. Each is different and has its own properties. However, the average price range starts from $80,000 for a single-bedroom apartment and gets up to $350,000 for three bedrooms.
Flats for Sale in Bodrum
Flats, also known as duplexes, are becoming a highly sought-after type of housing in Bodrum, especially among families and couples looking for more space and privacy. Flats are multi-level apartments that typically feature two or three floors with separate entrances and outdoor areas.
The most popular neighborhoods to buy flats in Bodrum are Ortakent, Turgutreis, and Gumusluk. Ortakent is known for its peaceful surroundings and traditional architecture, while Turgutreis is famous for its stunning sunsets and lively atmosphere. Gumusluk, on the other hand, is a charming fishing village with authentic streets.
The average price range of flats in Bodrum varies depending on the location, size, and amenities. However, on average, two-bedroom flats in Bodrum start from $100,000, while four-bedroom flats can cost up to $500,000.
Benefits of Investing in Housing in Bodrum
Investing in property can be a beneficial move as Bodrum is predicted to have a very strong industry in tourist rental properties. Not only is the tourism industry booming, but vacationers tend to spend a lot of money and there are many ways this can benefit businesses today. With millions of tourists visiting Bodrum every year, renting a property in Bodrum can translate into a great investment for you.
With its proximity to a variety of tourist attractions and one of the fastest-growing real estate markets in Turkey, Bodrum has mostly been receiving positive attention from world-renowned investors. Investing in property here is now a smart and lucrative decision for anyone undertaking it as an investment.
Aside from the great investment opportunities available, Bodrum is also one of the top tourist destinations in the world. Many people say that Bodrum is like nowhere else. It is filled with stunning natural beauty, ancient ruins, and five-star hotels. With its international "Elite" airport, it's also easy for people from all over the world to visit the city.
The city is also a fantastic place to live for many of the same reasons.
Tips for Buying Housing in Bodrum
When buying property in Bodrum, it's essential to take certain precautions to avoid any legal or financial issues. First of all, it's recommended to hire a local real estate agent who can guide you through the buying process and ensure that the property is legal and registered.
Secondly, it's crucial to get legal advice from a Turkish lawyer who can help you understand the local laws and regulations.
Lastly, it's important to check the property's title deed to ensure that the property is free of any debts or mortgages.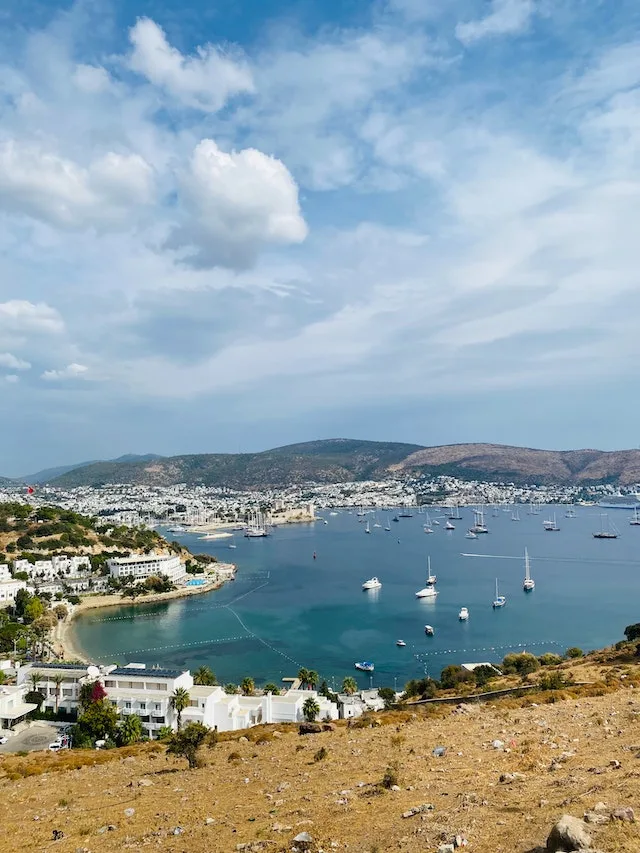 Housing in Bodrum: Conclusion
In conclusion, investing in housing in Bodrum is a great opportunity for those looking for a profitable investment or a place to call home. With a variety of apartments and flats available for sale, Bodrum offers something for everyone, from budget-friendly options to luxurious properties.
Bodrum has a lot going for it, from its recreation opportunities to its vibrant multicultural population. There's also plenty of development in the works for this town, making it one of the most sought-after tourist destinations.
However, the legal and financial aspects of buying property in Bodrum are important to be aware of. Buying property through a local real estate agent means that you can avoid any unexpected fees or issues. Using a Turkish lawyer will allow you to get legal advice easily and efficiently. Moreover, Turk.Estate can help you analyze the market and choose a property that meets your individual needs and desires.