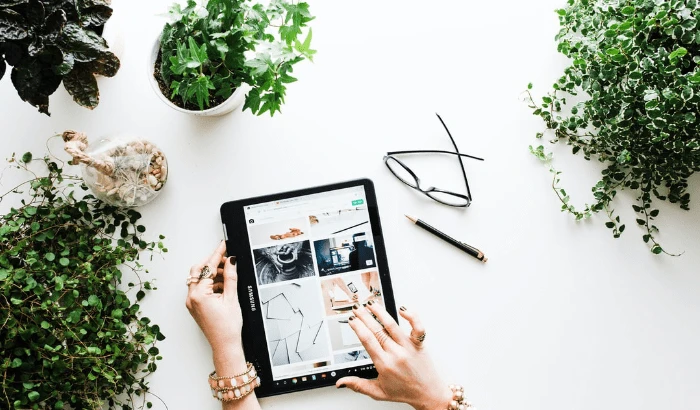 So, you're ready to turn your passion into a profit by opening up an Etsy shop! And now you need to know how to start an Etsy Shop.
Etsy is a thriving online marketplace featuring hand-made items and crafts. More than 2.1 million independent sellers offer over 60 million items on the platform, and it brought in revenues of over $600 million in 2018 alone. And 95% of Etsy sellers manage their shop from the comfort of their own home. Why wouldn't you jump at the chance to make some cash while doing what you love at home?
If you haven't opened up your Etsy shop yet, it's probably because you're not sure how to get started. Well, wait no more. Below we'll walk you through how to start Etsy shop and set yourself up for success as an "Etsypreneur."
1. Create Your Account
The first step when learning how to start an Etsy shop is to register your account on Etsy. Then, you can begin setting up your shop. They will ask you to specify some basic preferences like language and currency, and of course, you'll have to enter your shop's name.
If you're not ready to choose a name, don't worry; you can change the name right up until the time you officially "open" your shop.
Before you officially open for business, however, you'll want to complete your bio and add a photo. Your bio is a great place to start establishing your brand identity, which is what we'll be discussing next.
2. Establish a Brand Identity
One of the biggest steps in learning how to start an Etsy shop is establishing your brand. Your products are unique, and your brand should be, too. The importance of having a strong brand identity cannot be understated; customers go to Etsy for the intimate connection they can create with artists and vendors.
The truth is consumers can purchase everything they need at Amazon or Walmart. But only on Etsy can they find those one-of-a-kind pieces with authentic stories.
To establish your brand identity, ask yourself the following questions:
What makes my products one-of-a-kind?
Who are my ideal customers?
What are my values?
That last question is especially important because Etsy has become somewhat of a niche marketplace for products that support or bring awareness to a cause.
If you're passionate about a specific cause, like disability awareness — in the U.S., about 3.6 million people over the age of 15 use a wheelchair — for example, you can use your art to spread the word and promote your values.
This authenticity will draw customers to your shop over others and help form a connection based on shared values.
3. Calculate Startup Costs and Set Prices
The next step in learning how to start an Etsy shop is to calculate your startup costs and set your prices. Like any other business owner, "Etsypreneurs" will need to keep track of profits and expenses, including start-up costs. Build your initial expenditures into your pricing to break even on your early investment.
Fortunately, compared to most businesses, Etsy shops have relatively minimal start-up costs. They likely include:
License or permit fees
Basic costs like internet service and Etsy listing fees
Tools and materials you need to create your merchandise
Next, you'll need to create a pricing strategy. Start by understanding how much it costs to produce your merchandise, including material expenditures and the value of your time. Then, bake in some room for profit.
4. Publish Your Product Listings
Step four in learning how to start an Etsy shop is publishing your products! Every Etsy listing includes three components: product titles, images, and descriptions. Nail these three, and your merch will fly off the digital shelves.
Titles
Product titles identify your goods to your potential customers. Be descriptive and use language you believe shoppers will use to search for these types of items.
Images
Eye-catching photographs are the key to your sales. A well-styled photograph showcases the product in a manner that allows shoppers to envision that item in their own home. Here are some tips:
Take well lit and clear photos of the item that show any unique details, including texture and color
Show alternate angles of the product
Establish scale by positioning the product next to other recognizable items
Keep the photos simple, highlighting the product; eliminate any background "noise" that could be distracting
Descriptions
The product description is your chance to tell the story of your items. What details make your item unique? Briefly walk the shopper through the process you took in creating your product, and help them envision how the product might fit into their own lives.
5. Complete the Business Basics
There are roughly 28 million small businesses in the United States. And just like those business owners, you will also need to follow the same legal requirements established by your state when learning how to set up an Etsy shop. You'll first be required to choose a legal structure for your Etsy business.
Sole Proprietorship
The easiest to set up, a sole proprietorship is also the most basic type of business to create. As the sole owner of the business, you are responsible for its assets and liabilities.
Limited Liability Company
An LLC can offer a bit more protection. This structure provides the limited liability features you would find in any corporation.
Once you've selected your business structure, you'll have to file the necessary paperwork. The U.S. Small Business Administration's website will fill you in on any sort of license or permit you'll need for an Etsy shop based in your state. Finally, familiarize yourself with Etsy's legal policy for sellers.
6. Develop a Marketing Strategy
The final step in learning how to start an Etsy shop is to develop a marketing strategy. Research shows that 97% of people who visit a site for the first time leave without buying anything. So, how can you make more sales? You'll need a strong marketing strategy.
Of course, one of the most cost-effective methods marketers utilize is PPC (Pay Per Click) advertising. When users search for keywords relevant to your products, you can then display an ad to entice leads into doing business with you.
However, this may not be the best way to go when you're running a brand new, very small shop. You'll want to start with some very basic Search Engine Optimization (SEO). This means setting up your Etsy shop and product listings to make them easily found on the web.
You can do this by:
Using tags in your Etsy listings — adding certain keywords to make it easier for shoppers to locate
Including popular keywords in your titles and product descriptions
Listing your items under specific Etsy categories
Social media is another great way to get the word out, giving you the ability to keep customers up-to-date on new products and sales. You can also use social media to build a rapport with current customers while establishing low-pressure connections with potential customers.
Finally, online shoppers always rely on positive reviews to feel secure about making any sort of purchase. Encourage buyers to leave a review.
Final Thoughts on How to Start an Etsy Shop
So, what will you be selling on Etsy? While painting is the most popular media found in collections around the world, artists of all kinds are offering their works on Etsy. Now that you know how to start an Etsy shop, using the simple steps listed above, you can get started on your own Etsypreneurship journey.