We all dream of having a beautiful home, but often, time and money mean that updating them isn't always doable. The good news is that these two factors don't have to affect how beautiful your home looks. As there are plenty of ways that you can update it on the cheap and without using up too much time.
As the kitchen is one of the most common rooms we put off doing up, I thought that today that's what we'd focus on. The good news is that by taking these ideas on board, you can update your kitchen quickly and cost effectively. Happy decorating!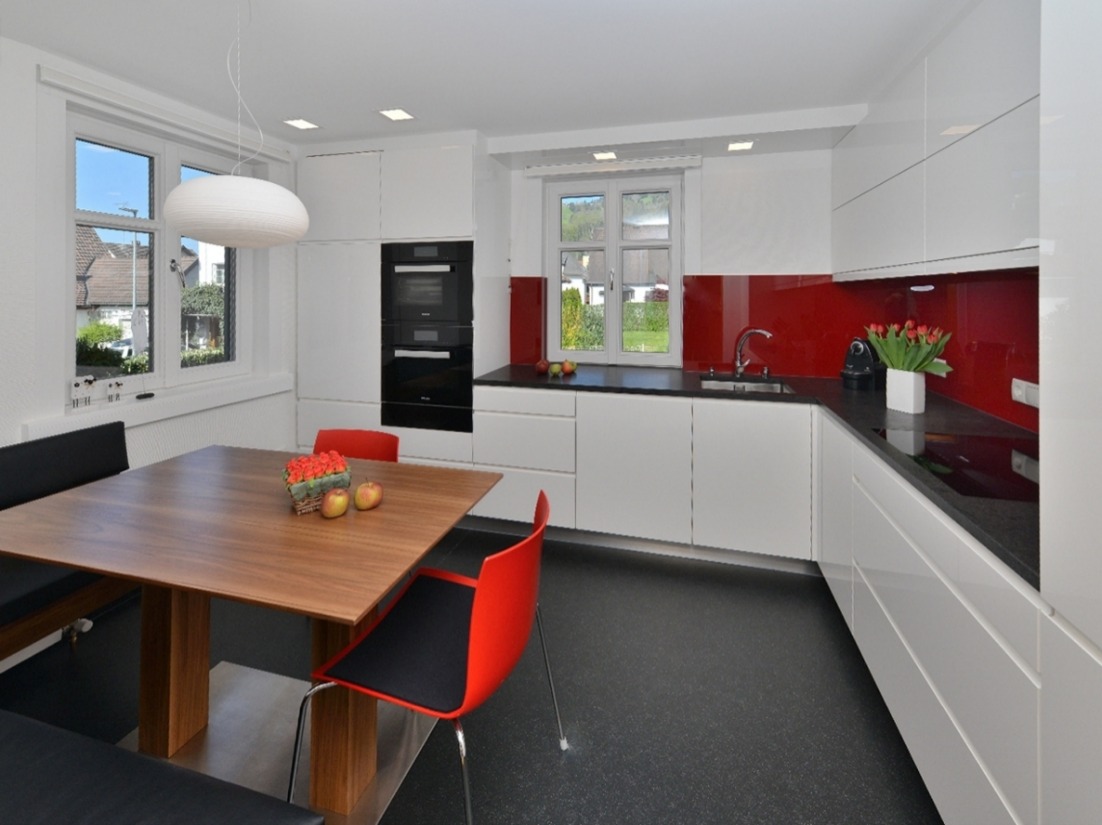 Source for photo
Install new fixtures
One of the easiest and cheapest updates to make, switching your fixtures can make a big difference to the space. Pick new cabinet doors that are chic and stylish and most importantly, different to what you had before. Go for a design that is neutral and won't get boring quickly – while printed designs might look cute at first, they'll lose their appeal fast. As well as replacing your counter doors, swap the handles for new ones. Sometimes, something as simple as switching the handles can make a big difference.
Give your countertops some TLC
Many of us make the mistake of thinking that the only option when our benchtops are old and worn is to replace them. This is expensive and time-consuming, and so, often we put this off. The good news is, however, that replacing them isn't the only option. You can resurface your countertops, making them look as good as new again. To resurface kitchen benchtops , it's best to hire an expert, so that the result is as good as possible. Believe it or not, this isn't expensive, and the work will be completed incredibly quickly, plus the results should be fantastic.
Paint an accent wall
If you don't fancy painting your entire kitchen, give it a fresh look by adding an accent wall instead. This can be a painted wall or a wallpapered one, depending on what style you prefer. Paint is most probably the cheaper and easier option. However, it's important to choose an accent wall design that you love. Your accent wall can be bright and bold, or it can simply be a couple of shades darker than the rest of the room, it's up to you. To get some inspiration, have a browse online.
Replace your window treatments
Swapping your curtains for new ones can work wonders when it comes to sprucing up the space. If your old kitchen window treatments are looking a little old, it's best to opt for new ones. Ideally, you want to go for a material that's easy to clean, as kitchens are prone to getting dirty. Instead of curtains, why not opt for a blind? They look smart, are easy to clean and simple to install, plus they're affordable and can last for years.
So there you have it, all the best ways to update your kitchen without spending too much time or money.