Auto insurance is mandatory in Canada, but how much your insurance will cost depends on a variety of factors. This goes for insurance on electric cars, too. Some of these factors include the driver's location, driving history, car type (whether it's a personal or business vehicle), and the rating given to your vehicle by the Canadian Loss Experience Automobile Rating system (CLEAR). This system analyzes data from insurance claims to ascertain the safety and loss prevention features of a vehicle.
To get a better understanding of what goes into determining the cost of insurance for electric cars, you can consider the following for a well thought out decision: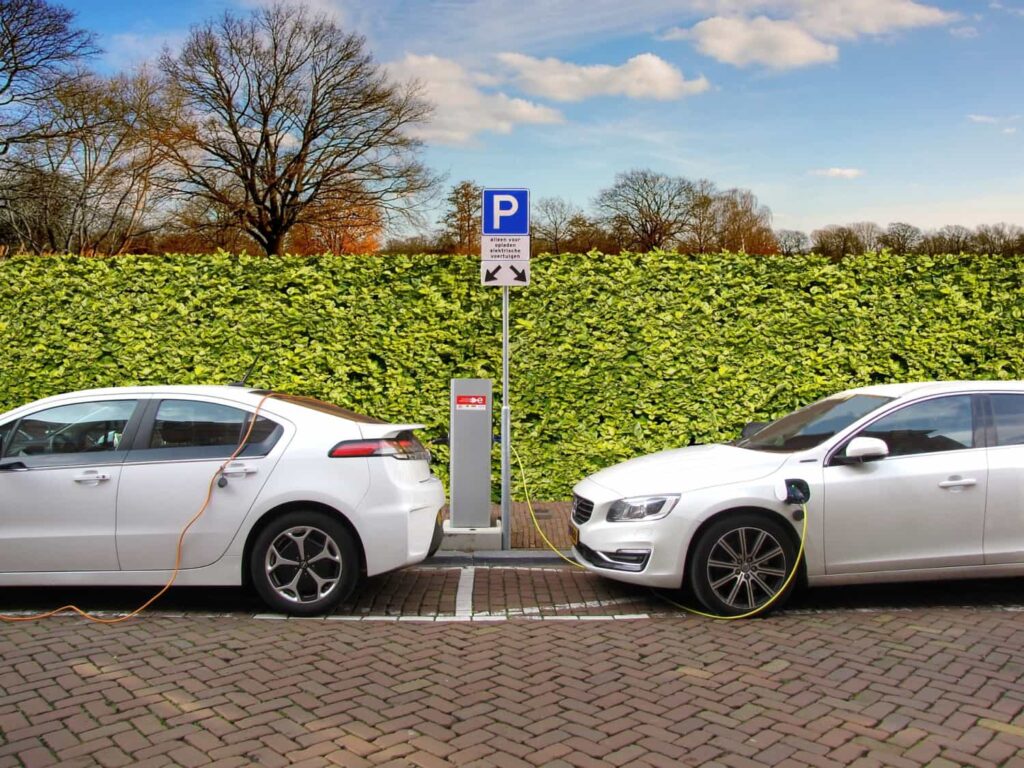 Expensive Body Parts
An enormous amount of technology is needed to develop long-lasting batteries that are present in electric cars. As a result, replacing them can be very costly should they get damaged in a collision. The more state-of-the-art and cosmopolitan features your vehicle has, the more is the cost to repair and replace them. This directly influences the cost of insurance for electric cars.
Besides, some technology and electric cars, in general, are proprietary to the original equipment manufacturers, thus making the manufacturers the best people to repair them. This further increases the costs.
Green Discount
Electric cars are considered to be environment-friendly as they reduce carbon emissions and use cleaner sources of energy. Since many people today are going for electric cars to reduce their carbon footprint, an increasing number of insurance companies are providing incentives to drivers who buy electric vehicles and hybrid cars.
Besides, many insurers offer a reduction in auto-premiums, often with a discount of 20% for driving electric cars. This can be a great reason for you to invest in an electric car that saves you on gas, oil, as well as insurance for electric cars.
Government Rebates
The Canadian government offers rebates for some electric and hybrid cars under the iZEV Program. Your electric car might be eligible for a rebate of up to $5,000.
While this money is separate from your insurance, it might help offset the cost of a slightly higher premium you need to pay on electric vehicles. It is thus advisable to check for rebates that are available on your car model before making a purchase.
Ontario's Electric Vehicle Incentive Program (EVIP)
This program was introduced to support electric vehicles and is a corollary of Ontario's Climate Change Action Plan. It gives valuable incentives to drivers in Ontario who opt for either leasing or purchasing an electric/hybrid vehicle (that is eligible). The rebates that they provide on the cost of your vehicle start from $3,000, and go up to $14,000. This helps to lessen the difference between the price of a standard vehicle and an electric vehicle. It can also help you save on insurance for electric cars.
Special Insurance for Electric Cars Cover
Auto-insurers believe that there may be additional risk factors that are specific to electric vehicles. These aspects are assessed differently by individual insurance companies. Some may automatically include them as part of their premium costs, while others may offer additional coverage for them. Some of the special coverages of insurance for electric cars include:
Extra liability coverage
Itcovers risks like that of someone tripping over the charging cable of your electric car. This requires slip and fall insurance.
Extra temporary coverage
In the event of not being able to charge your electric car (like when on an extended trip), the need may arise for a conventional fuel-powered vehicle from your car dealer. This cost may be covered in your premium payments.
Battery Protection
Since the cost of batteries of electric vehicles can be on the higher side, sometimes car owners lease the batteries needed for charging. There may be extra insurance protection costs that pertain to the supply of the same.
Ways to Save on Insurance for Electric Cars
Besides the above, some general tips can help reduce your auto insurance costs altogether. These include:
Comparing rates
It is advised that you compare the rates of insurance for electric cars and accompanying services offered by different auto insurance companies before fixating on one. Surex is one of the leading insurance brokers in Toronto that makes this task convenient for you.
However, it is not wise to switch insurers often as you miss out on the renewal fee discounts that your current provider may offer you if you have no claims.
Disclosing the correct use of your vehicle
Your auto-insurer will always ask if you use your vehicle for personal or commercial purposes. Your insurance options vary depending on what exactly you use your vehicle for.
Misrepresentation may put your policy at risk of being cancelled. In such a case, finding another provider becomes difficult and more expensive. Moreover, your claim could be denied in certain cases as well.
Bundling to Save
Save your money by insuring your car and home together with the same company. Sometimes insurers may offer multi-vehicle insurance discounts too if there is more than one vehicle in the household. This can result in huge savings in premium payments.
Another benefit of bundled insurance is that you'll only pay one deductible in the event of a claim involving both your home and car.
Usage-Based Insurance (UBI)
Pay-As-You-Drive or UBI uses a technology called Telematics to monitor your driving habits to reduce your premiums. Driving habits such as hard braking, distracted driving, and rapid acceleration are tracked via a mobile application or a device fitted into your vehicle.
Many auto-insurers give a discount to customers who take advantage of this technology hence lowering the cost of insurance for electric cars.
Is Electric Car Insurance more expensive?
Insurance for electric cars is not more expensive than auto insurance for traditional gas or oil vehicles. The cost to repair a vehicle, the value of a car, and how often it is driven are factors that contribute to the price of the premium.
Often newer vehicles like electric cars will generate a lower premium because they are considered very safe, as they come with safety features not offered in older vehicles, such as cameras and emergency braking systems.
An effective means to further cut down on your premium payments are paying a lump sum premium annually and opting for a higher deductible. Similarly, you might be offered a discount of up to 5% depending on the insurance company. This is for using approved winter tires every year in your vehicle
Conclusion
Electric cars have an additional advantage of "Green Discounts" that can be availed to lower the cost of the vehicle and in turn, reduce your insurance costs too. Take advantage of the above-mentioned tips to reduce the overall costs of insurance for electric cars. This, combined with savings on fuel and gas makes electric cars an option worth considering in this day and age.