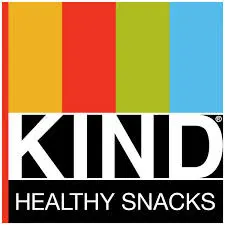 While there are a lot of great healthy snacks out there, finding one that is truly good for you and actually tastes good can be hard. So when KIND offered me the opportunity to try some of their healthy snacks, I was hopeful, yet a bit skeptical!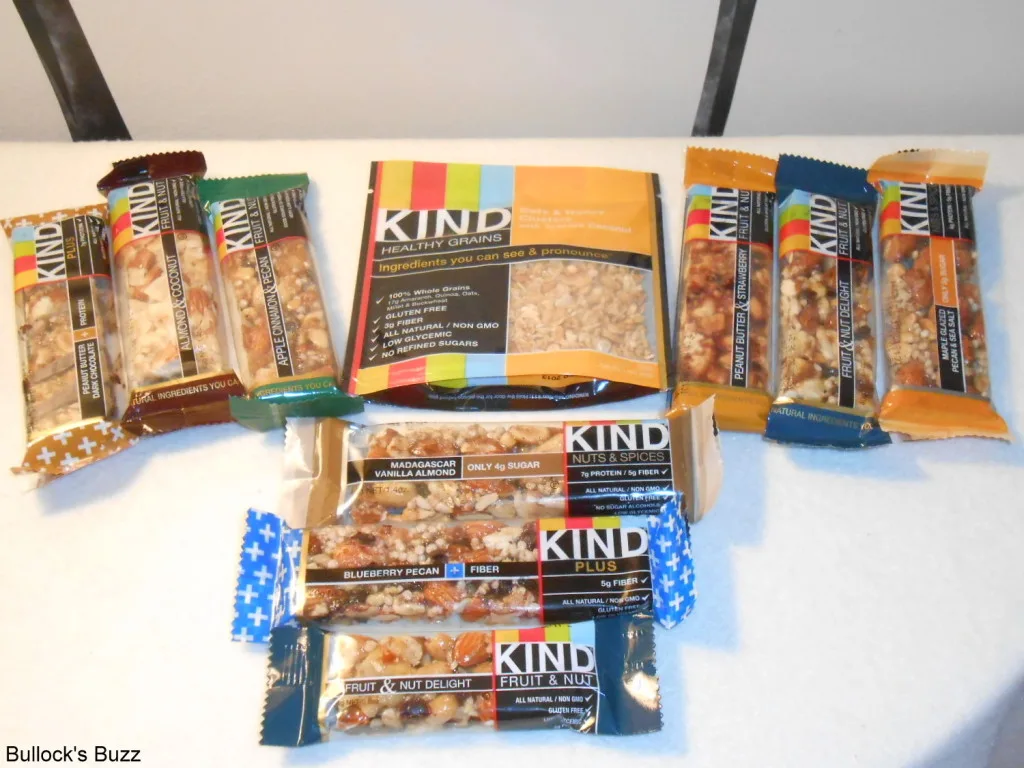 All Kinds of KIND Healthy Snacks
KIND snacks are made with only all-natural whole nuts, fruits and whole grains and jam-packed with essential nutrients like fiber, protein and antioxidants. While you won't find any artificial ingredients or ingredients you can barely pronounce, you will find tons of essential nutrients such as fiber, protein and antioxidants. Every one of their products are certified kosher and certified gluten-free. They are also free of GMO's, trans fats, sulphur dioxide and other not-so-good-for you ingredients. In fact, KIND's motto is: "Wholesome natural ingredients you can see and pronounce".
Their products include Bars, Healthy Grains Bars and Healthy Grains Clusters, all of which are available in many delicious varieties and flavors.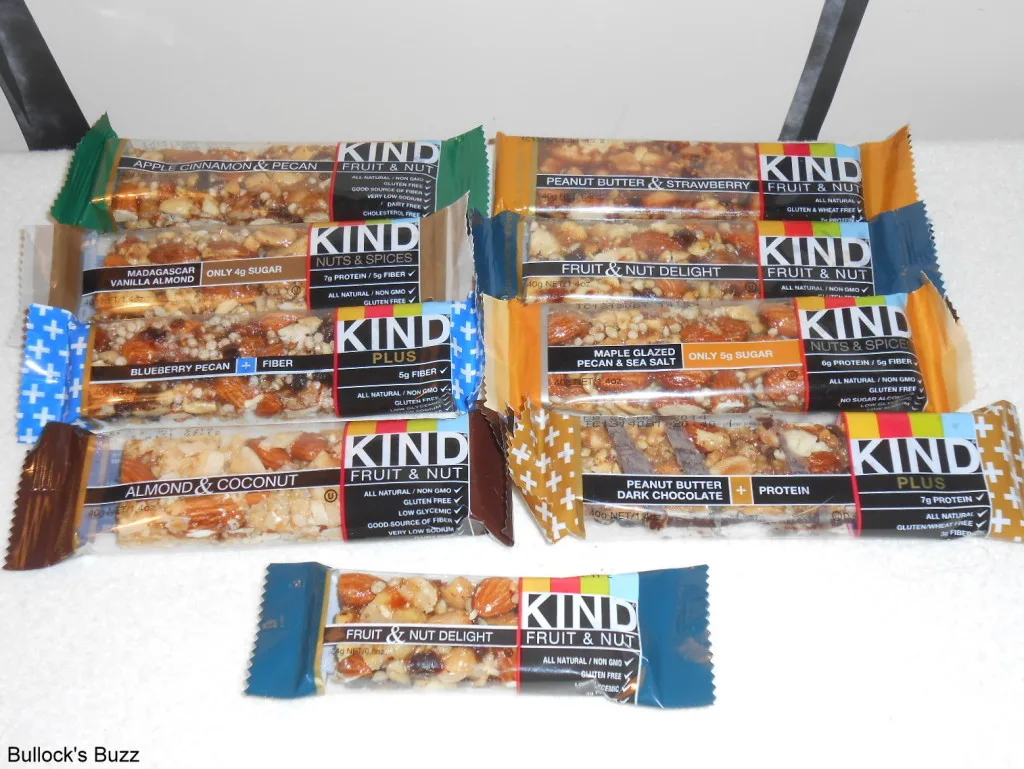 KIND BARS
KIND Bars are largely nut-based and combine several other ingredients such as fruits, honey, dark chocolates, spices and more into individual bars about the size of a candy bar. They make over 22 flavors and offer several different varieties including their Fruit & Nut blend with flavors such as Peanut Butter & Strawberry, Fruit & Nut Delight and Apple Cinnamon & Pecan. The Nuts & Spices variety with flavors like Dark Chocolate Nuts & Sea Salt, Dark Chocolate Cinnamon Pecan, and Cashew & Ginger Spice. Then there are the Plus bars which offer extra, enhanced nutritional ingredients such as anti-oxidants, protein, calcium, fiber or Omega 3. These are then combined with different varieties of fruits and nuts into yummy flavors such as Cranberry Almond + Antioxidants, Almond Walnut Macadamia + Protein and Almond Cashew with Flax + Omega 3.
My Opinion
I was sent a great selection of KIND bars to try. I found them all to be crunchy, yet a bit chewy at the same time. Each flavor was a delicious blend of nuts, fruits, spices and more. The nuts provide the crunch, the fruits provide the chew, and the honey and peanut butter provide the perfect amount of natural sweetness. I was sent two different size bars: a 1.4 ounce, and a smaller 0.8 ounce. The 1.4 ounce bars are pretty close in size to a typical-sized candy bar, and make for the perfect in-between-meals snack, while the 0.8 ounce is similar in size to half a candy bar and is perfect to eat with meals such as a sandwich and a side. One bar can be quite filling, and I love that their small size makes them easy to carry in your purse or send to school in your child's lunchbox.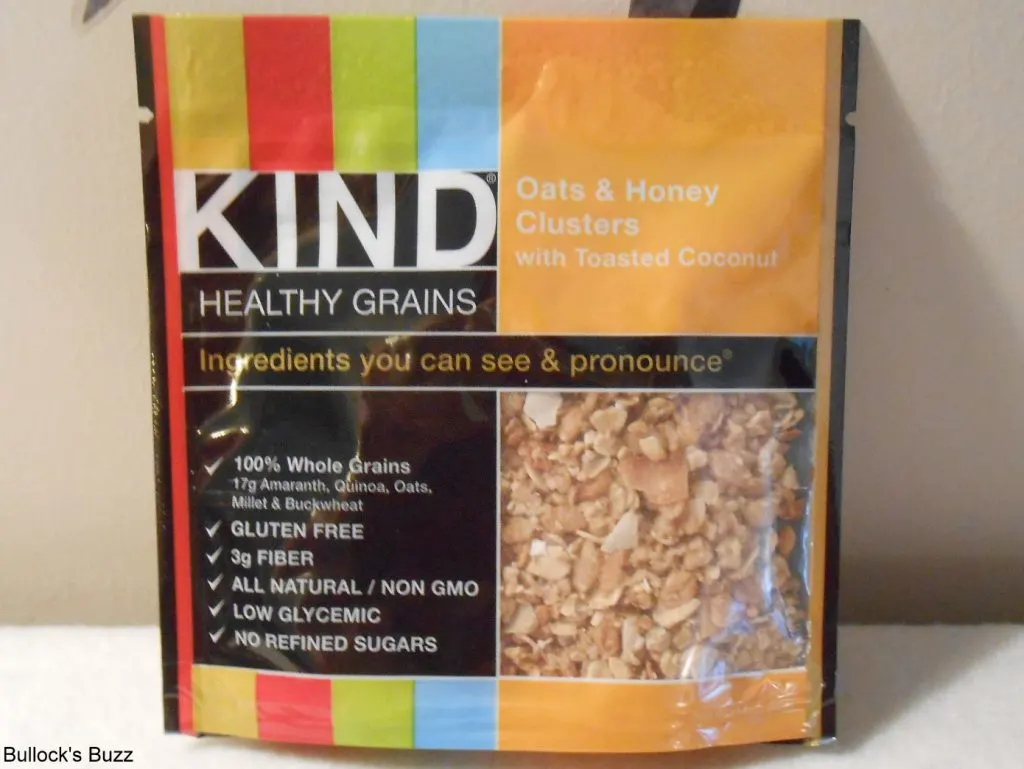 KIND HEALTHY GRAINS CLUSTERS
KIND Healthy Grains Clusters combine 100% whole grains like amaranth, millet, buckwheat, oats and quinoa with superfoods like blueberries, chia and flax-seed. These are then mixed with delicious ingredients like peanut butter, honey and dark chocolate to form a delicious and healthy snack that comes in multiple serving pouches. KIND Healthy Grains Clusters are available in 6 delectable flavors such as Oats & Honey Clusters with Toasted Coconut, Peanut Butter Whole Grain Clusters, Cinnamon Oat Clusters with Flax seeds and several others. You can eat them with milk, mix them with yogurt or eat them right out of the pouch.
My Opinion
I was sent a package of the Oats & Honey Clusters with Toasted Coconut. The 1.5 ounce package was filled with tiny, crunchy clusters that are gluten-free and provide 3 grams of fiber. It is a delicious blend of oats slightly sweetened with honey and coconut. And although I am not a fan of coconut, all of the flavors blended together into one delicious taste. I love eating it straight out of the package, and I also discovered it goes great on top of a salad!
KIND HEALTHY GRAINS BARS
KIND also makes Healthy Grains Bars are all natural granola bars made with 100% whole grains such as amaranth, millet, and quinoa blended with nuts and fruits. They are then flavored even more with tasty ingredients like chocolate, honey and peanut butter. They come in 5 flavors including Vanilla Blueberry, Dark Chocolate Chunk and Oats & Honey. The bars are chewy-with-a-crunch and each one packs more than one full serving of whole grains which provides fiber and protein.
I haven't yet tried the Healthy Grains Bars, but I am definitely planning on giving them a try!
WHERE TO FIND KIND HEALTHY SNACKS
Finally, I have found a healthy snack that actually tastes great! Be sure to check out all the great KIND products on their website www.kindsnacks.com, where you can also purchase any of their snacks in bulk. KIND products can also be found at several online sites as well as offline at your local health store, grocery and drugstores. KIND bars are now available in Target for the first time in the pharmacy section! Be sure to connect with KIND and keep up with all the newest flavors and latest deals and promotions on both Facebook, and Twitter.