Frankenstein Marshmallow Pops and Skeleton Cupcakes
Need some last-minute Halloween party treats for tonight's bash? Here are two quick and easy treats your ghouls, er, guests will love! Each takes no longer than 45 minutes, and they all taste great!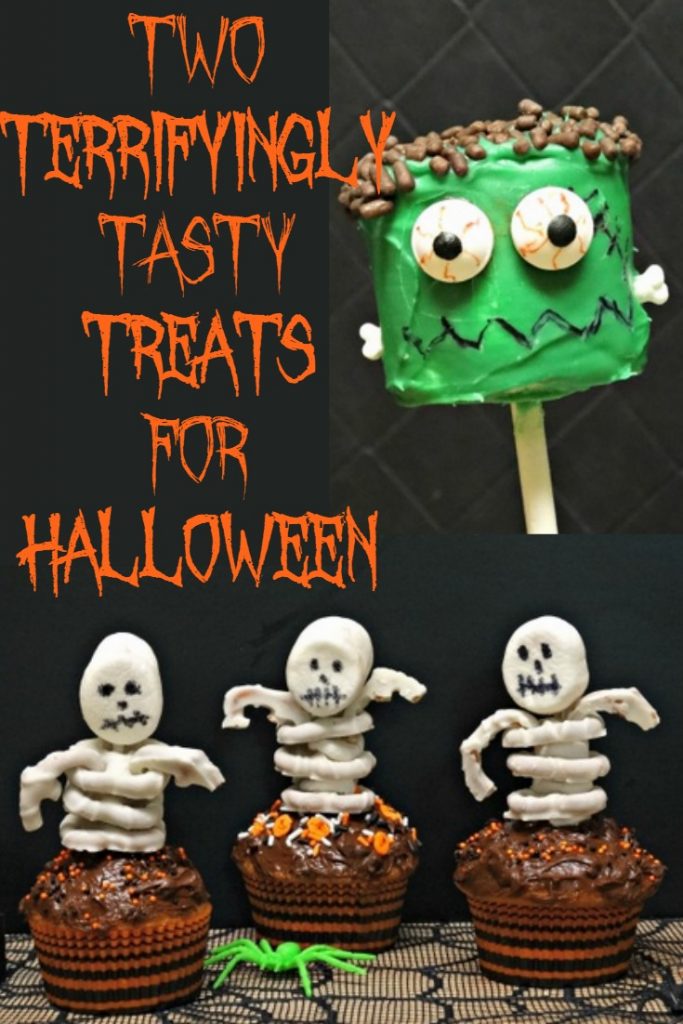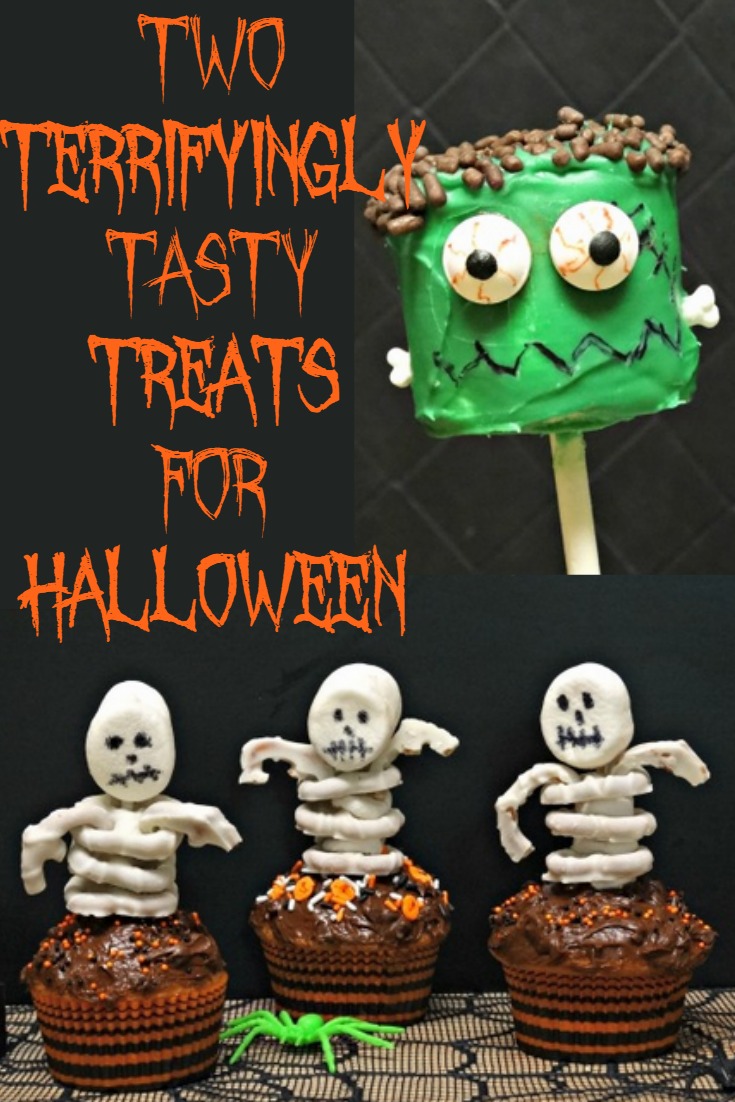 How to Make Frankenstein Marshmallow Pops
Frankenstein Marshmallow Pops Ingredients
Medium size marshmallows
Green Wilton Candy Melts
Lollipop Sticks
Chocolate Brown Sprinkles
Jumbo Bone Sprinkles by Wilton (or whatever you want to use for the bolts in his neck
Small Candy Eyes
Edible Food Writer Markers
A styrofoam block, sturdy cardboard box (with nail holes poked in it) or some cups filled with dry rice or oatmeal to be used as a support while the pops dry.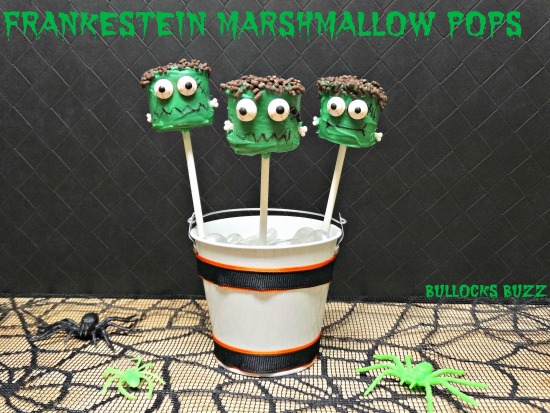 Instructions to Make Frankenstein Marshmallow Pops
Begin by skewering the marshmallows with the lollipop sticks, and then set them aside. Next, pour some of the brown sprinkles into a bowl and place it to the side.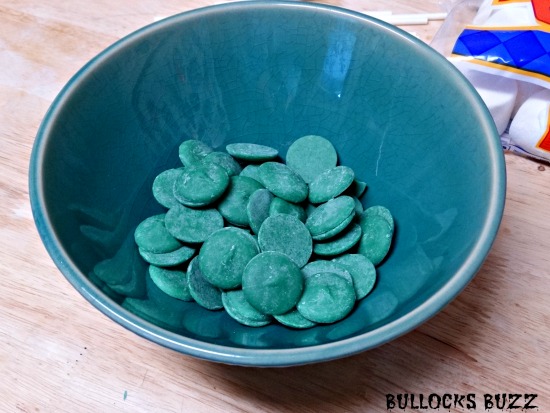 Using a microwave-safe bowl, add the candy melts and cook them according to the directions on the package. Once they are melted, you are ready to make your Frankenstein Marshmallow Pops!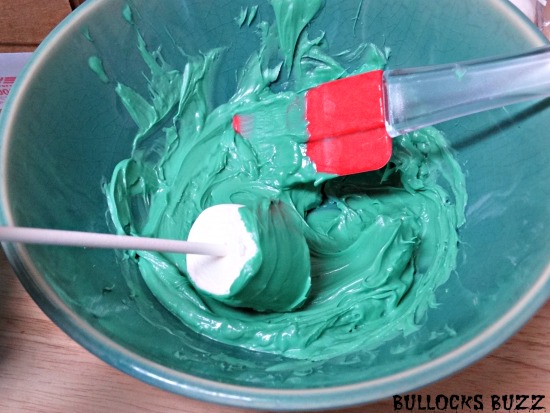 Holding a skewered marshmallow by the lollipop stick, quickly submerge it in the bowl of melted candy. Remove, and gently tap the stick against the side of the bowl to remove any excess candy.
Tip: I find it easier to get a smooth working surface by using a spatula – lightly angle the tip against the candy-coated marshmallow and spin the lollipop so the marshmallow makes one complete turn. The edge of the spatula works to smooth and remove the excess candy. It make take you a few tries, but once you get the hang of it, I think you'll like this method.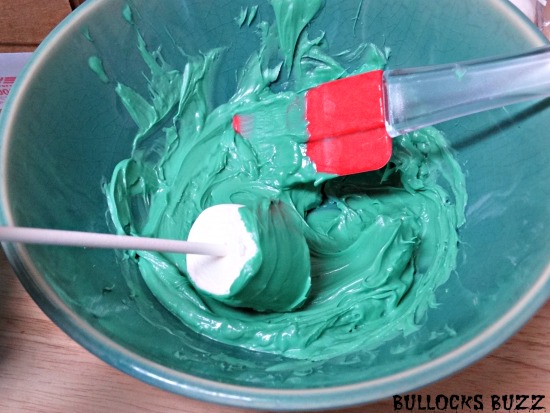 Once the marshmallow is completely covered with the green candy, dip the top part into the bowl of sprinkles to add the hair.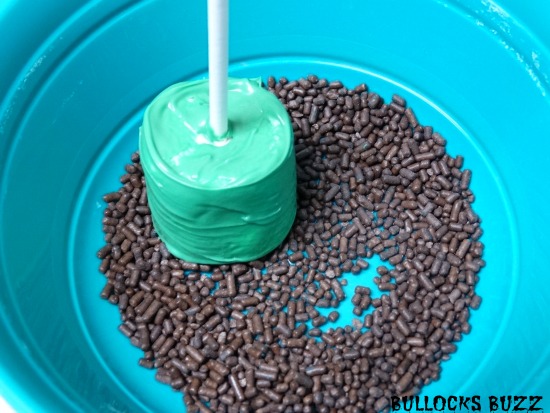 The next step is to add the bolts in his neck. I used two candy Jumbo Bones Sprinkles made by Wilton I had found at Michael's.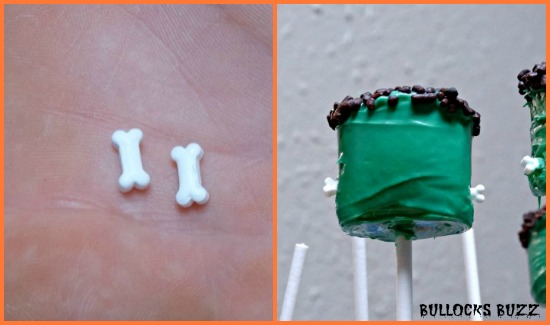 Once the bolts are in, place the pops in the block and leave until they are completely dry (about 20 to 30 minutes) – you can also place them in the refrigerator to speed up the drying process.
Once the pops are completely dried, it's time to add the scar and the mouth using the edible markers.
Next, you want to add the candy eyes using a dab of icing to hold them in place. I added some redness to mine by using another edible marker.
And there you have your Frankenstein Marshmallow Pops! Pretty easy wasn't it?!
Like them? How about making these One-Eyed Purple People Eater Marshmallow Pops – they are just as easy!
Scary Skeleton Cupcakes for Halloween
A second idea for simple last-minute Halloween treats is these scary skeleton cupcakes. They are sure to be a screaming hit!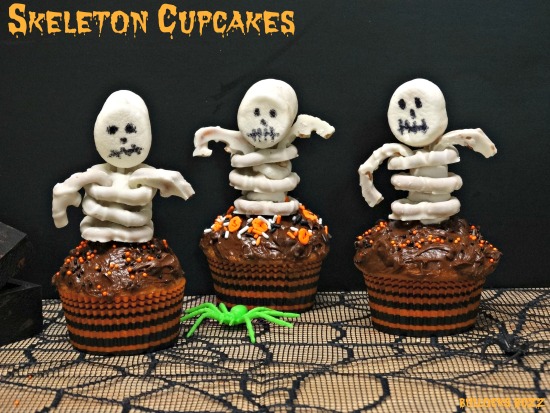 Ingredients for Scary Skeleton Cupcakes
Yellow Cake Mix (or whatever flavor you want)
Chocolate Icing
Jumbo Marshmallows>
White Chocolate Covered Pretzels
Candy Eyeballs
Halloween-colored Sprinkles
Food Writer Edible Markers
Lollipop Sticks
White Frosting
Instructions for Scary Skeleton Cupcakes
Prepare the cupcakes as directed on the box. Once completely cooled, add the frosting. I added sprinkles as well but waited until the end.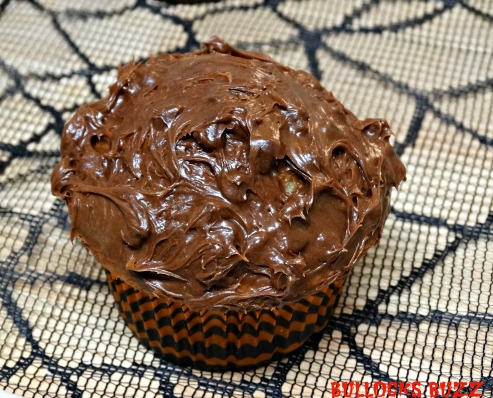 For each cupcake you will need one lollipop stick – depending on the size you may need to trim it. I had to cut off about 1.5″. You will also need one large marshmallow for the head, some thin slivers of marshmallows or white frosting (to separate the ribs), three white chocolate covered pretzels for the ribs, and another pretzel cut in half for the arms.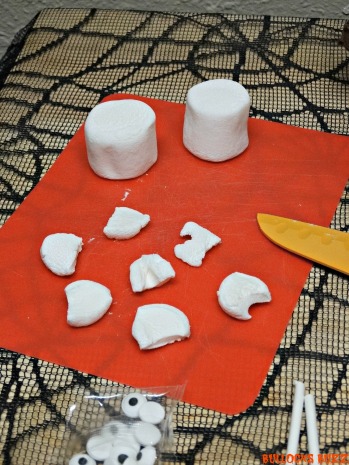 Your first step is to make the bones.
Insert a lollipop stick through the smallest hole on the pretzel so the rounded parts are facing forward.
Now add either a thin slice of marshmallow or a small glob of white frosting to help to keep the ribs separated just a bit.
After that add another pretzel, and then repeat for one more pretzel.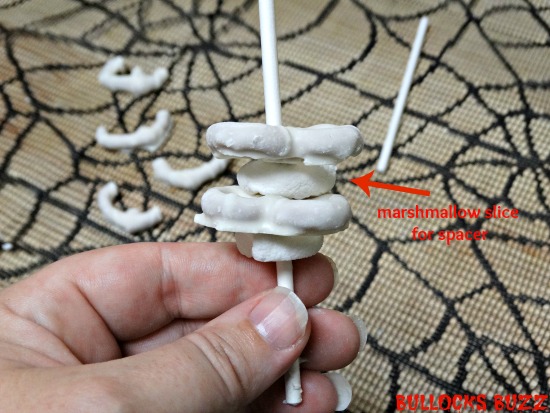 Next, add the large marshmallow for the head, and then place your armless skeleton into the cupcake.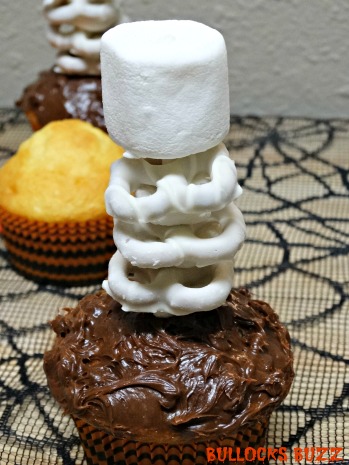 Time to make the arms. This is actually the hardest part as you will need to cut a pretzel in half without it breaking. My advice is to use a very sharp knife and cut slowly and carefully. I had to eat a lot of mistakes!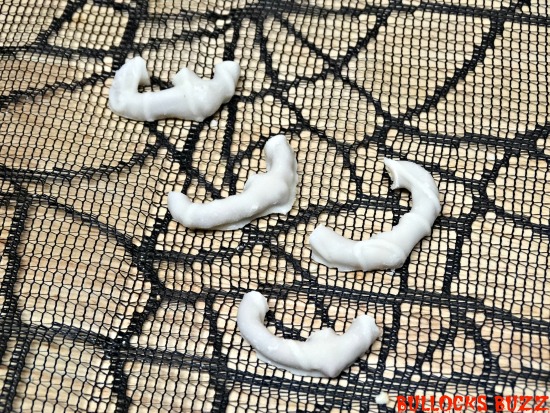 Once you have the arms, add a dab of white frosting on one end and stick each arm in its place.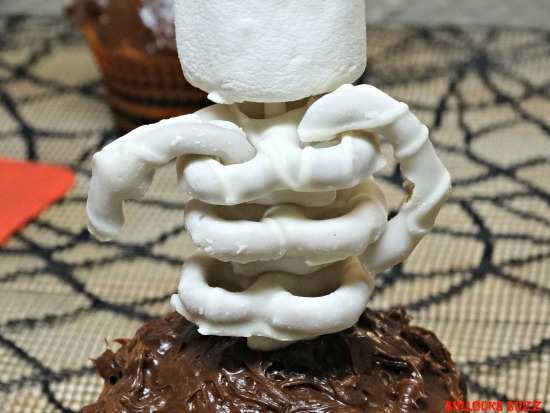 Add the nose, eyes, and mouth using a black food marker. Then add some sprinkles if you want to top of the cupcake, and you are done! Aren't they spooktacularly cute?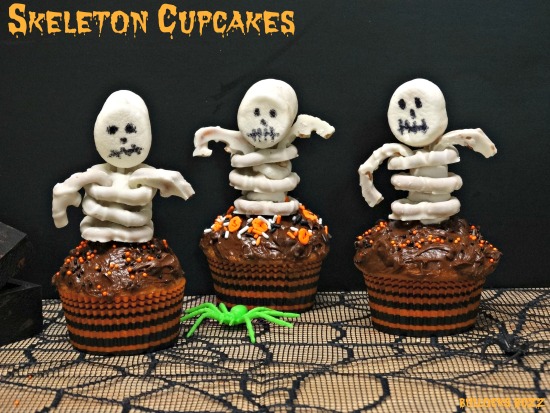 So there you have it, two quick and easy last-minute Halloween party treats for tonight's Halloween bash that every witch, ghoul, ghost, and goblin will enjoy!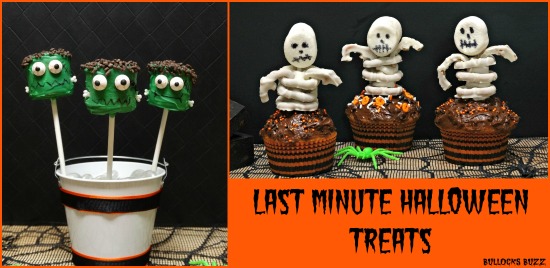 Do you have any favorite last minute Halloween party treats? Share with us in the comments below!