2013 Holiday Gift Guide

This is a sponsored post for Les Cinq Amandes on behalf of Brand Backer. All opinions are my own.
Stocking stuffers can be one of the sweetest parts of Christmas. This year, stuff those stockings with some of Les Cinq Amandes gourmet confections!
The Story of The Five Almonds
More than 2000 years ago, Julius Dragatus handed out honey-coated almonds to crowds on celebrations days creating a delicacy that would travel through the years to become one of the most time-honored delicacies. In the 12th Century, upon return from the Middle East, Crusaders brought back a new delicacy, sugar, which a confectioner used to coat some almonds
creating what became known as the dragée. These sugar-coated almonds quickly became the symbol of wealth and royalty. The use of the dragee really began to spread through Europe during the 18th century where at weddings it became the tradition for the bride and the groom to offer their guests five confectionary almonds symbolizing wishes for health, wealth happiness, long life and fertility. It is a tradition that continues until today. Americans know these delicacies as Jordan Almonds.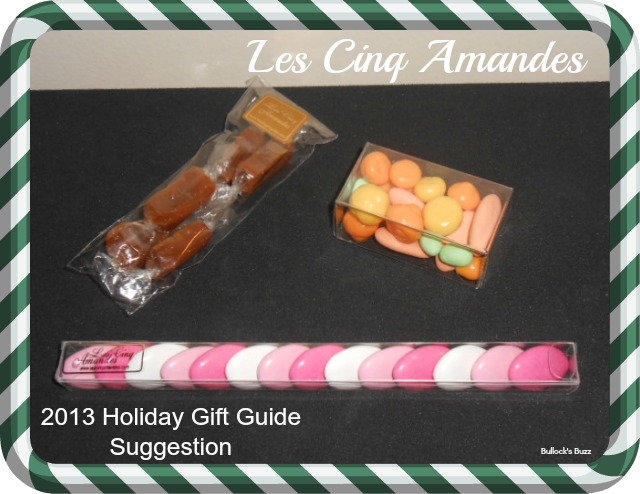 At Les Cinq Amandes, The Five Almonds, they combine exquisite confections from around the world with unique gift and favor design, including gourmet dragées. Working closely with master artisans, Les Cinq Amandes took this centuries old tradition and updated it by offering innovative flavors and colors of dragées, creating modern and outstanding designs, and remaking the set of wishes to Peace, Health, Happiness, Long Life and, of course…Love.
"The result: An incomparable gift giving experience infused with elegance and symbolism!"
Les Cinq Amandes offers a delightful selection of gourmet candies including Hand Painted Chocolates, Hand Wrapped Chocolates, Caramels, and an entire selection of dragées of all shapes, sizes, colors and flavors.
I received several of their gourmet candies to try, and all of them were so pretty to look at, I hated to eat them! Of course, once we tried one, we had to sample the others!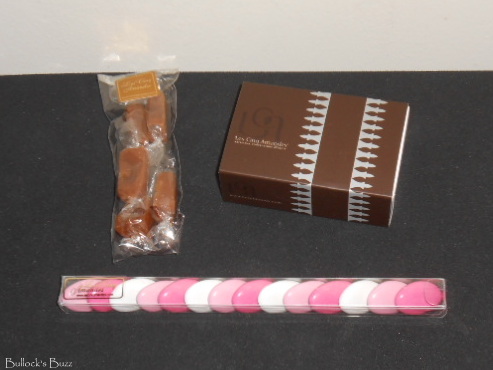 Available in several colors, these small, oval-shaped pieces of heaven are 70% dark chocolate covered with a mouth-watering, delicate sugar coating. Choose from shades of pink, blue, green and other beautiful colors. Create a custom baguette that contains 12-13 dragée pieces stacked by hand in a clear PET box. They make perfect stocking stuffers, as well as wedding and other party favors.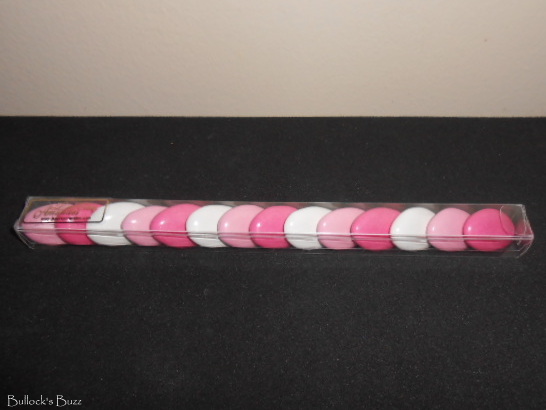 Generous bites of rich, creamy and buttery caramel that are all natural, and made from a traditional recipe from Normandy that blends sugar, creme fraiche and salted butter into a delectable caramel that melts in your mouth!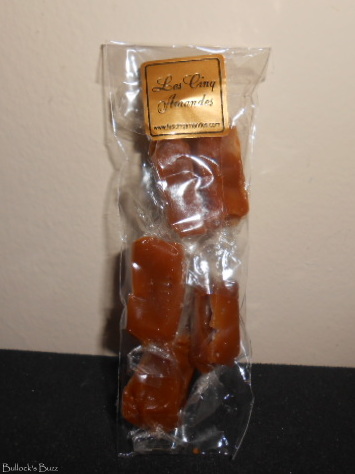 This was a delightful mix of confectionary treats packaged in a small, pretty Renaissance Gift Box.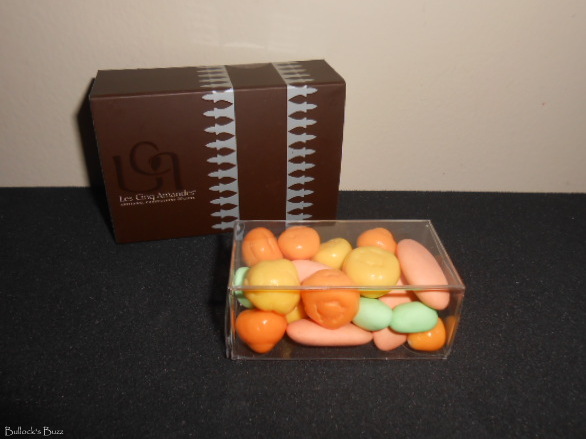 Whether for a gift, party favor or treat, Les Cinq Amandes has a gourmet, artisanal, confectionary treat that is for the occasion. Order from one of the beautiful selections or create your own custom gift. To order, simply visit Les Cinq Amandes at https://the5almonds.com/. Be sure to connect with them on Facebook and Twitter as well.
SPECIAL DISCOUNT FOR BULLOCK'S BUZZ READERS
Les Cinq Amandes is offering Bullock's Buzz readers a 10% off discount for the Holiday Season! Simply enter the following
Reader Discount Code: HOLIDAY10
Disclosure of Material Connection: I received one or more of the products or services mentioned above for free in the hope that I would mention it on my blog. Regardless, I only recommend products or services I use personally and believe will be good for my readers. I am disclosing this in accordance with the Federal Trade Commission's 16 CFR, Part 255: "Guides Concerning the Use of Endorsements and Testimonials in Advertising."