Your Amazing Tween – Yoplait Go Big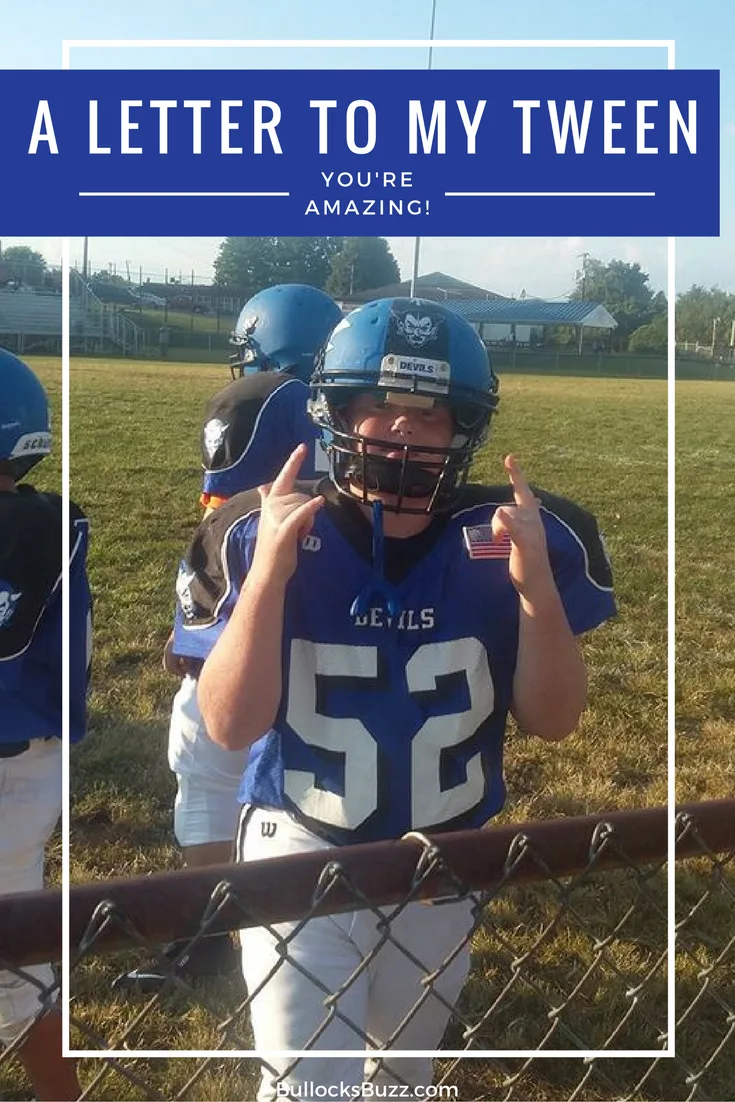 It's amazing how fast our children grow. It seems like it was just a short while back that Daniel first came to live with us. At the time, he was just six years old. Now, he is 13 and already going to middle school! The tween years came on so quickly! While the tween and teen years can be some of the most exciting years of a child's life, they can also be some of the hardest. Our children are walking the line between childhood and the teenage years. Being pulled in two directions at once. Caught between the urge to enjoy childhood just a little while longer, while longing to finally be 'grown up'. Then there is the increasing difficulty of schoolwork, and the pressure to fit in with their peers. As parents we need to show our support now more than ever. Which is just one of several reasons why I wrote the following letter to my stepson telling him just how amazing I think he is.
A Letter to My Tween
Dear Daniel,
Wow. Thirteen years old and in seventh grade already! Where has the time gone? When you first came to live us you were an adorable six year old boy. You always hear people say how fast children grow, but even as a teacher I never realized how true that was until you came in our lives. And though you are not my biological son, I love you as if you are.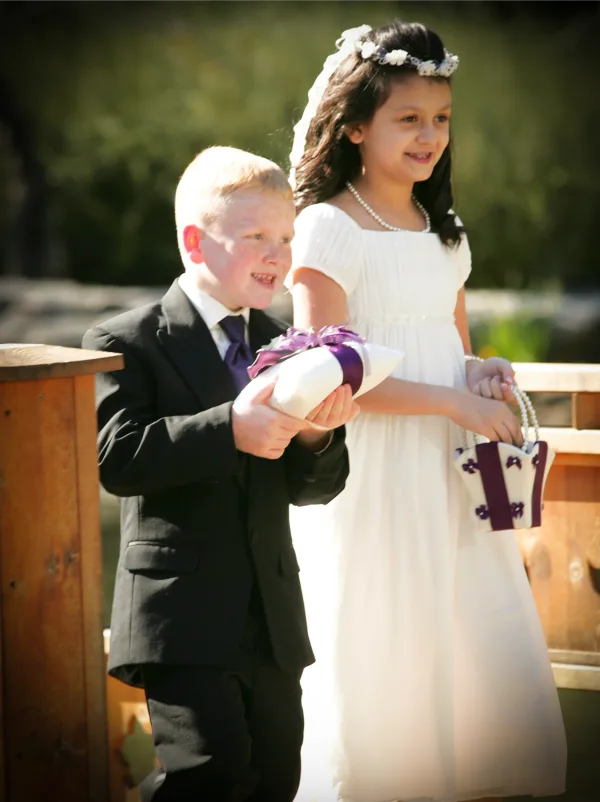 For the last seven years I have gotten to watch as you grew from an inquisitive child into the young adult you are quickly becoming. I am amazed at how much you have grown, emotionally, intelligently and physically. And I cannot wait to see what you will become. Today I wanted to write you a letter to let you know how truly amazing I think you are, and why I am so proud to call you my son.
1. You Are Kind and Courteous
Chivalry is not dead; it is alive in you. I remember the first time we went shopping as a family. It was the day after we got back in town from picking you up in Virginia. We were walking from our car to go inside the store, following an elderly lady. Right when we got to the sidewalk, you darted ahead of us, went running around the lady to get to the door. At first I thought you were just being a kid, running ahead of your parents to get inside first. Instead you stopped at the door, opened it, and then stood aside to hold it open for the lady. A six-year-old child holding the door for a lady! And that was just one time of many that I've seen your inherent kindness and respect.
2. You Love to Make People Smile and Laugh
You have got to be one of the funniest kids I have ever known. The jokes you make, the quirky things you say and the silly things you do. And to see the light in your eyes when you make others laugh and smile make it even better!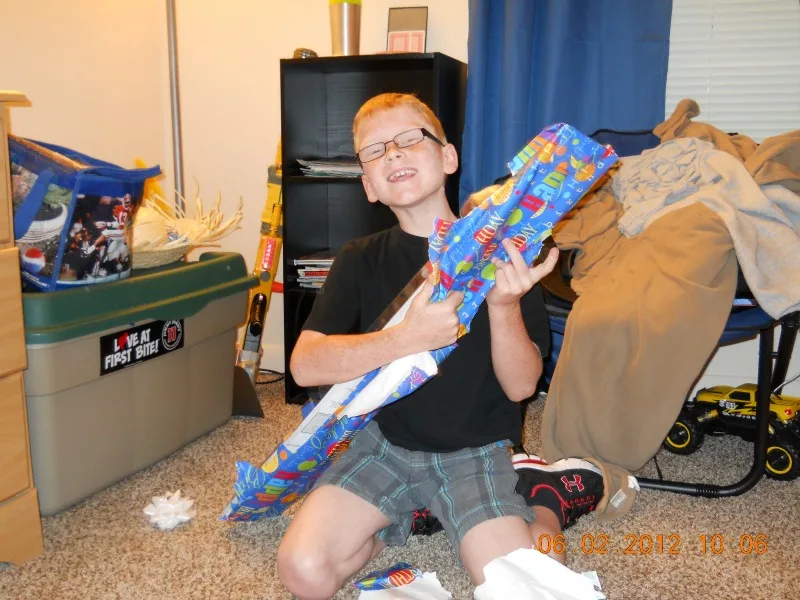 3. You Are Brave and Courageous
When you see something you want to do, you do it, even if it is out of your comfort zone. Jumping off the high dive. Driving a dirt bike for the very first time. Break dancing and singing in front of a hundred strangers at a karaoke club at the beach.
4. You Are Confident in Yourself and Supportive of Others
I can't even begin to count the number of times you have faced a new challenge without backing down. Whether it's studying for a hard test or trying out for a team sport, you never doubt yourself and the word 'fail' never seems to cross your mind. You believe in yourself and you don't let fear rule you. I've also seen you support and encourage your friends and your family in all that they do.
5. Because You Are Who You Are
One of the biggest challenges tweens and teens face is believing in themselves and believing that they are special. It's such a hard age for both boys and girls. That's why I always want you to remember that you, Daniel, are one of a kind. You are handsome, funny, smart, talented and kind. You are amazing. Never change who you are.
Your Dad and I Love You,
Alaina

More Changes Than These
So much growth occurs during the tween years – especially when it comes to appetites! The bigger Daniel grows, the bigger his appetite gets! Last week while shopping for groceries I came across the new Yoplait Go Big. Designed with tweens and teens in mind, these bigger-sized pouches hold just the right amount of yogurt for Daniel's growing appetite. Even better, they contain real fruit with no artificial colors, or high fructose corn syrup. They are also gluten-free, and taste great!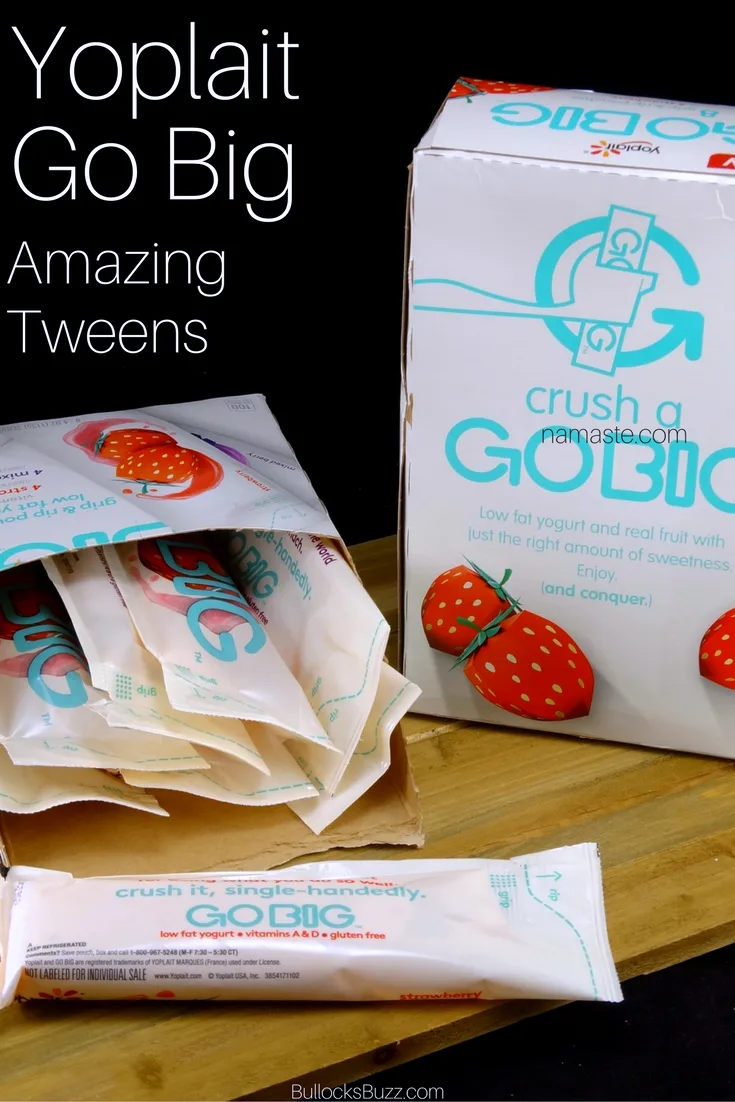 Yoplait Go Big come in 8 count variety packs and are currently available in two different flavor combinations – Strawberry/Mixed Berry and Peach Mango/Cherry. You can find them at your local grocery or big box store. It's a convenient grab and go, no mess snack that's ready and waiting whenever your tween needs to refuel!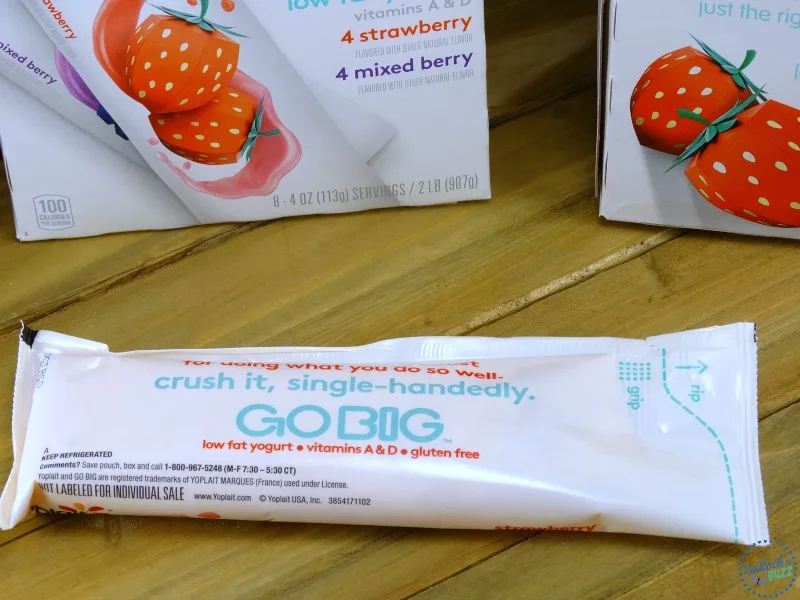 Put the Spotlight on Your Amazing Tween/Teen
Do you have an amazing tween or teen? Why not take a few minutes today to write a letter telling your child exactly how amazing you know they are. And then, go enter for a chance to let Go Big spotlight that amazingness! Simply visit to the Go Big Facebook page and share your amazing teen's story for a chance for to win the spotlight for your teen! Go Big will select three teens with amazing stores and give them a platform to show the world! More information, along with full contest rules, can be found on the Go Big Facebook Page. Keep in mind this giveaway is for teen-focused content only and all contest nominees must be 13-17 years old at the time of nomination.
Do you have an amazing tween? Share with us below!