This is a sponsored post on behalf of Loom Footwear. This post about Loom sneakers contains my personal opinion. Yours may differ.
With social distancing still in place, our typical spring and summer activities have looked a bit different this year. One thing we have started doing – and something that I forgot just how much I used to enjoy – is exploring the great outdoors.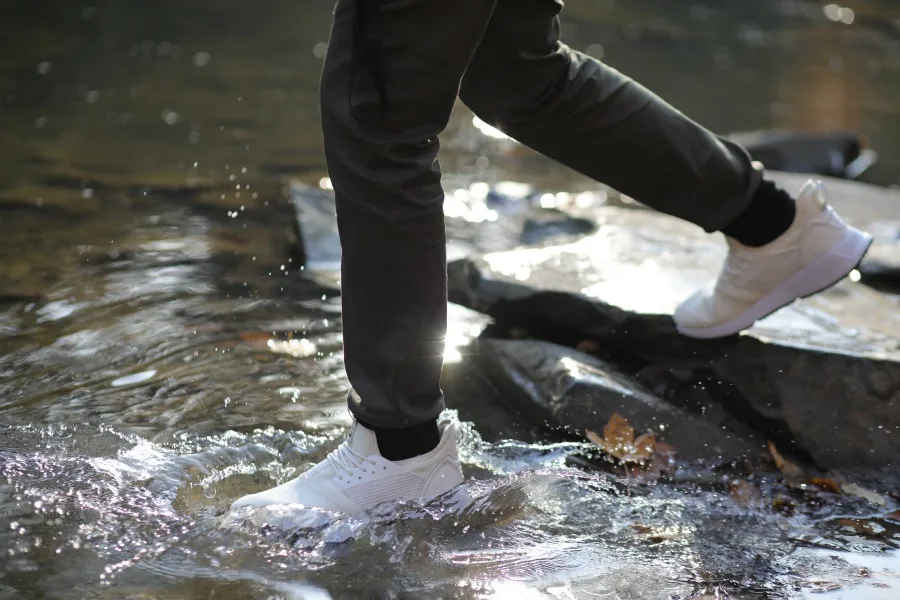 If you love exploring the outdoors, and you live in Alabama, then you're in luck. Alabama has it all! From mountains to lakes to beaches and caves, there's no shortage of outdoor activities and adventures. Plus, we are just a short drive away from the Florida beaches and the Smoky Mountains.
When you spend a lot of time exploring the beautiful outdoors, comfortable footwear is a must. And I believe I've found a sneaker, perhaps the best waterproof sneaker, that'd be absolutely perfect for outdoor adventures!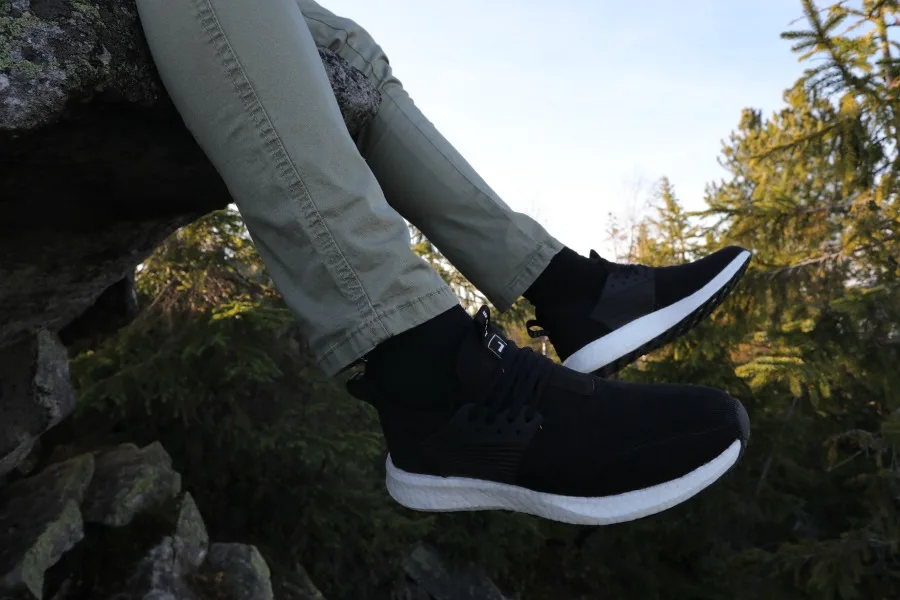 Loom Sneakers – The Best Waterproof Sneakers
When it comes to sneakers there are several things I look for, including:
Comfort – definitely the most important consideration! I need a shoe that I can wear all day long without my feet hurting. I also want a shoe that breathes and wicks away moisture.
Support: right along with comfort comes support. I need shoes that provide the right amount of support whether I am walking, running, hiking, or strolling.
Durability: I walk a lot of miles in my shoes and I believe they should last a minimum of a year-and-a-half.
Stylishness: I want sneakers that look good and can fit many occasions from casual to business casual.
Water-resistant: I prefer sneakers that won't leave my feet wet if I step in a puddle or walk across a stream.
Versatile: I like a pair of sneakers that can be used for a variety of outdoor adventures as well as in-town activities like walking around the mall or lounging around with friends.
Designed to be the only shoe you need, the Loom sneaker is a stylish and versatile shoe made for any occasion, activity, weather condition, terrain, and season.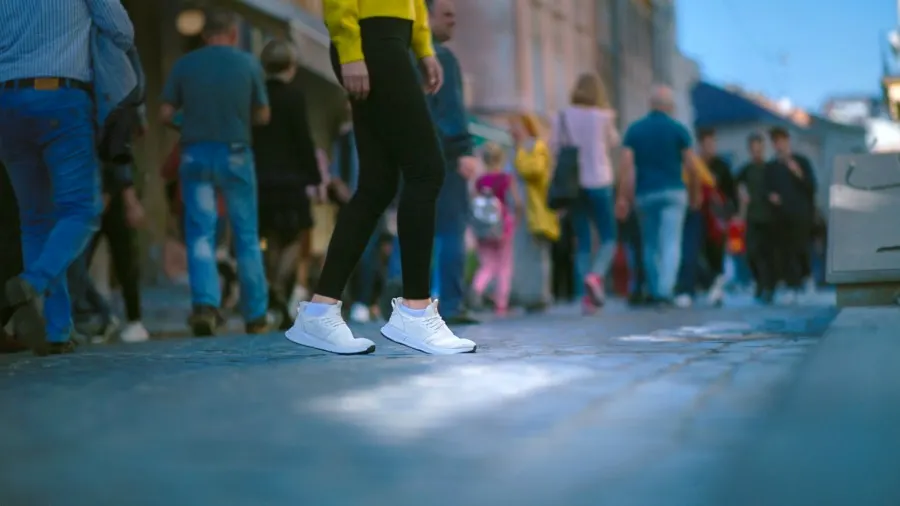 Loom Footwear – 100% Waterproof All-Season Vegan Sneakers
Loom footwear is already making some serious tracks in the shoe industry. Their first shoe, the Loom sneaker, is an all-season, all-terrain, 100% waterproof sneaker.
Not only can this sneaker keep your feet dry even when completely submerged, but the shock-repellant and temperature-regulated material makes them comfortable to wear year-round for all types of activities.
These versatile and comfortable sneakers stand out for many reasons including: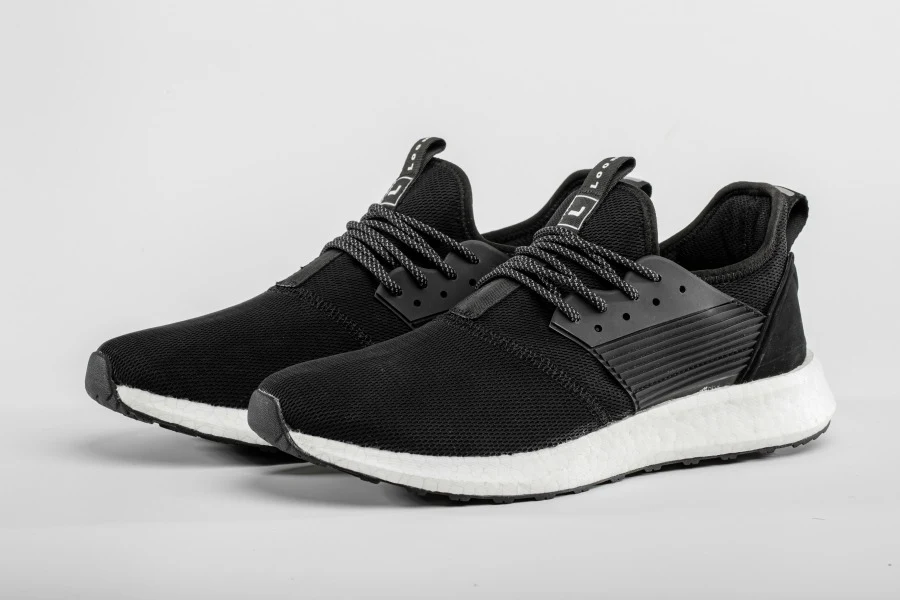 Eco-Friendly and Vegan
Loom footwear is dedicated to sustainability. Did you know that the average pair of shoes requires a large number of fossil fuels, thousands of gallons of water, and many polluting chemicals just to produce? Yikes! Not to mention the fact that many shoes contain animal products.
The average pair of Loom shoes, however, are made with vegan materials and sustainable practices to help reduce each pair's carbon footprint by over 500%.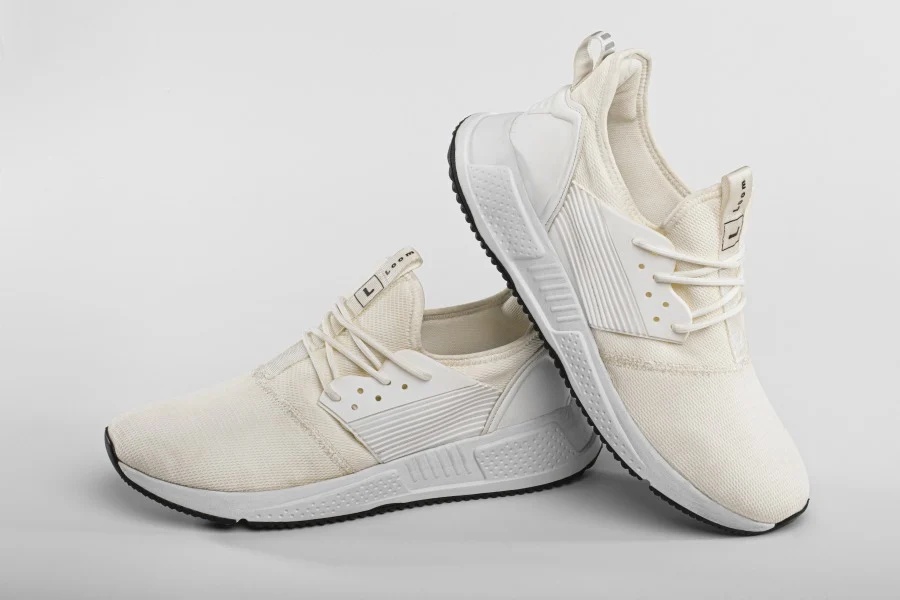 Made of High-Quality Materials
Speaking of materials, Loom waterproof sneakers are made of a few key, high-quality materials, and multiple layers. The result is a lightweight, comfortable, and waterproof shoe you can wear for hours whether you're hiking a mountain or strolling through town. The sneaker's main components are:
Merino Wool Interior
Known as the highest-performance fabric of this century, Marino wool is incredibly soft and strong. It's able to regulate temperature which means it keeps your feet cool in summer and warm in winter. Plus, it's antimicrobial, which makes Loom sneakers immune from yucky odors, itchy athlete's foot, and infection-causing bacteria.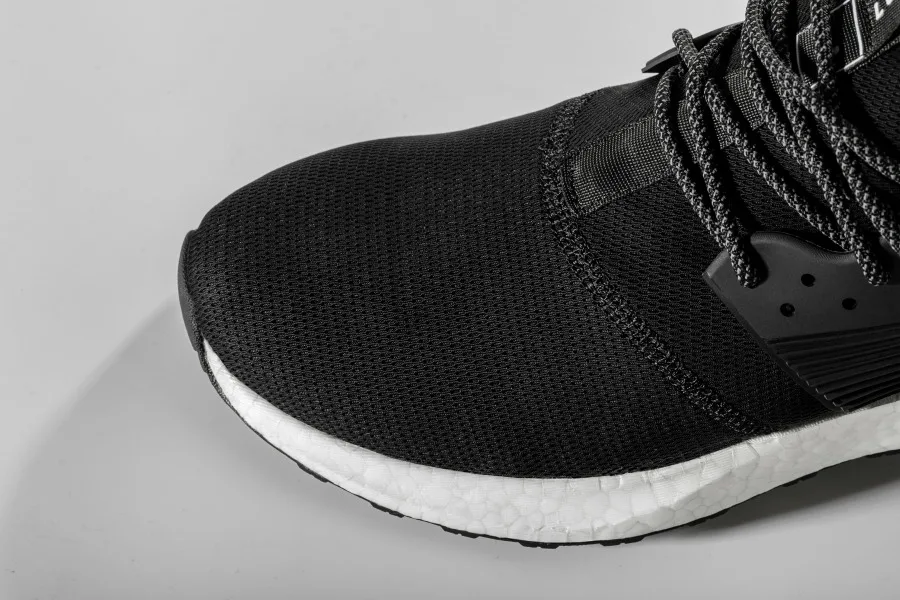 H2-Go Waterproof Layer
The comfy Merino wool interior is encased in Loom's H2-Go 100% waterproof layer. Whether you're walking in the rain, trekking through the snow, wading in a creek, or even swimming, your feet will remain dry thanks to the four exterior layers of this breathable, moisture-wicking, and waterproof material.
This exterior layer is also extremely easy to clean thanks to its ability to repel liquids and grime.
Merino Wool Lined Cushion
Also lined in Marino Wool, the cushion layer helps to minimize the pressure put on your feet while you're active. It also helps to stabilize the foot during repetitive strides so you can walk, run, hike, or whatever other activity you enjoy without foot pain or discomfort.
Excelcast Sole
Lastly, is the Excelcast sole. This unique sole was developed by podiatrists to ensure full support and long-lasting comfort. It's designed to protect joints from shock and deliver maximum energy return—making Loom sneakers perfect for running, hiking, team sports, and high-impact training.
The non-slip soles are also non-marking and provide excellent traction in wet or dry conditions.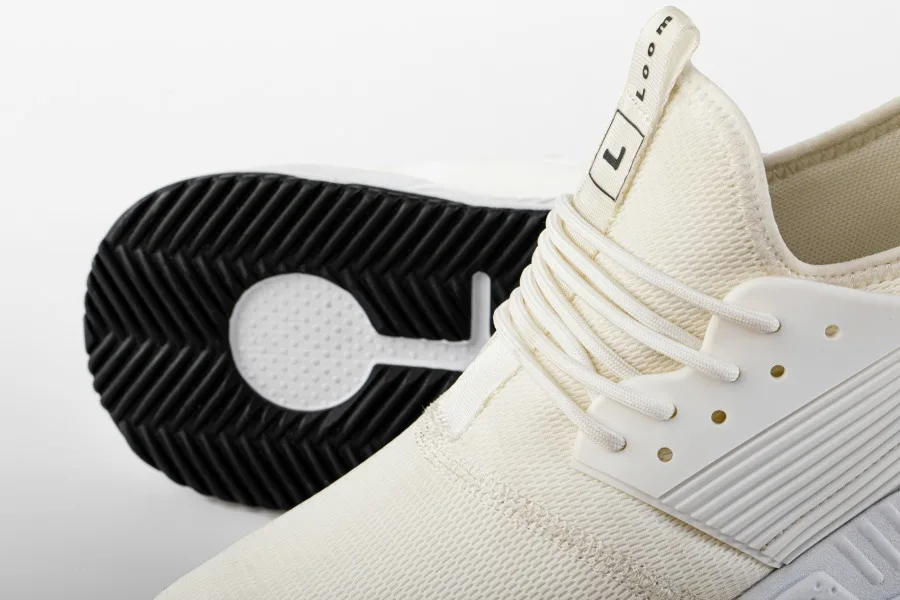 Slip-On Design
Loom sneakers' slip-on design makes them a breeze to put on and take off. They're perfect for both outdoors and indoors while lounging around. Plus, they're flexible and form-fitting which means you can wear them with or without socks and don't have to worry about blisters or rashes.
Comfort, Durability, and Style with Loom Sneakers
Loom sneakers are designed with outdoor activities in mind. This sleek, wear-anywhere sneaker is meant to tackle any setting – rain, mud, snow, slush – you name it. The sneakers are lightweight, so your feet won't feel tired or heavy, even if you've been walking in them all day.
And with their sleek, stylish design and coloring, Loom sneakers look good while your out and about or lounging around at home.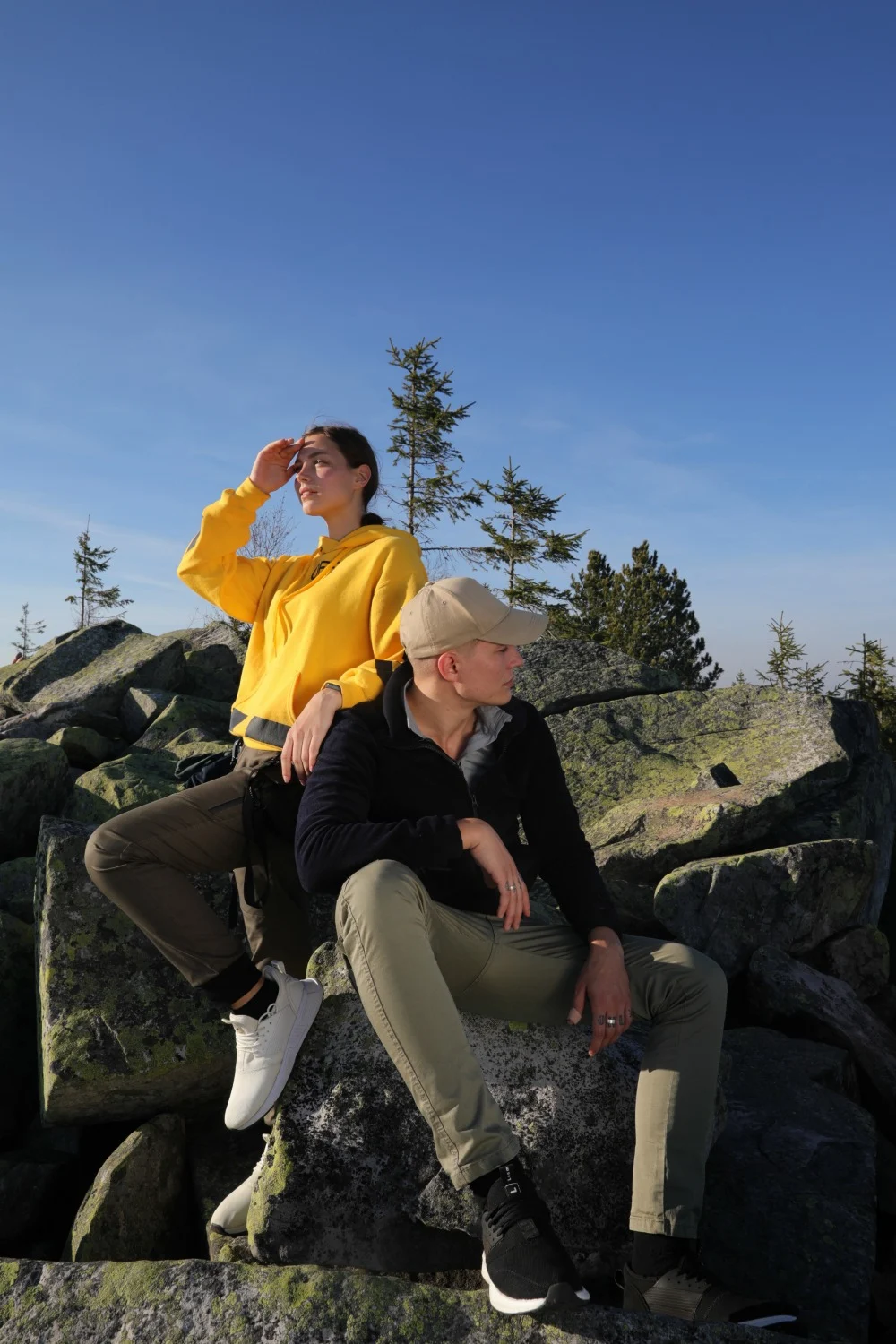 Where To Buy Loom Sneakers
Loom footwear is available in men's and women's sizes. If you're looking for a comfortable, durable, stylish, and versatile shoe for your outdoor (or indoor) adventures, then head on over to loomfootwear.com and order yours today.
*All images are courtesy of Loom Footwear.