2013 Holiday Gift Guide Suggestion
So the holidays are over and now you have to figure out what to do with those gifts you were given that are just not you. Do you re-gift them, take them back and trade for what you do want, or just get the cash? And speaking of cash, you also have that money and those gift cards to spend! Well, over the next couple of days, I'm going to share with you some more great gift ideas and remember to check out the Bullock's Buzz 2013 Holiday Gift Guide where there are tons of awesome and affordable gift ideas! Here's the first one…
You finally got that awesome ________ (fill in the blank with camera, laptop, e-reader or tablet) you have been wanting for what seems like forever, and now you need to protect it. Check out mod.(aka modstraps) where you can find a great selection of bright, colorful and stylish camera straps, cases, and accessories as well as all kinds of sleeves for your tablet and laptop.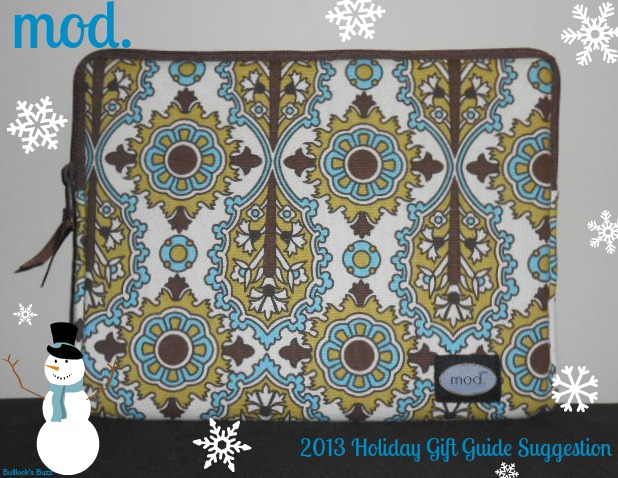 mod. recently sent one of their tablet sleeves for review, and not only does it look great, but it provides protection for my tablet, too. I chose the Brown and Green sleeve which has a fun green and brown pattern on a cream background. The sleeve is made with thick electronic industry protective foam padding for extra protection, and the inside is lined with mod's soft, plush signature fabric that erases any fear you may have about the screen getting scratched. I love how the sleeve is designed so that it unzips half way down on both sides which makes it much easier to slide the tablet in and remove it. This particular case measures 10.5" wide, 8.25" tall and 1" deep, and is perfect for 10″ or smaller tablets.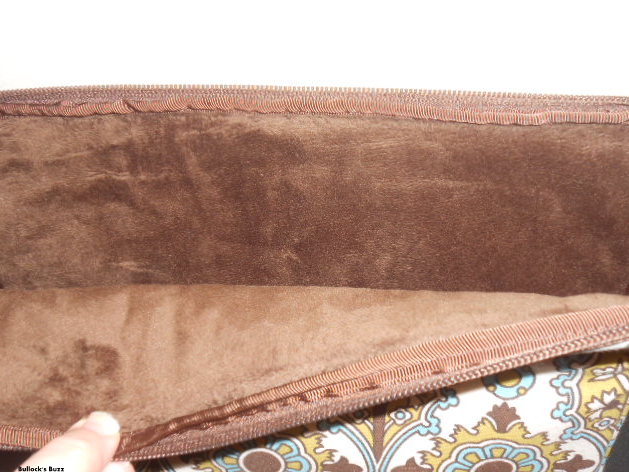 mod. has many different sized sleeves in a huge variety of patterns and colors for all types of tablets, e-readers and laptops. They also have a huge selection of stylish camera straps, cases and accessories, as well as phone/i.d. cases. Recently, they began selling a select few of their camera straps and cases exclusively at Target, so be sure to keep an eye out next time you are there. You can also connect with mod. on Facebook and Twitter for all the latest products, promotions and more!