We are all spending a lot more time at home these days and looking for ways to keep the kids busy. If you're looking for ways to keep the kids entertained during this period of social distancing, why not send them on a neighborhood scavenger hunt?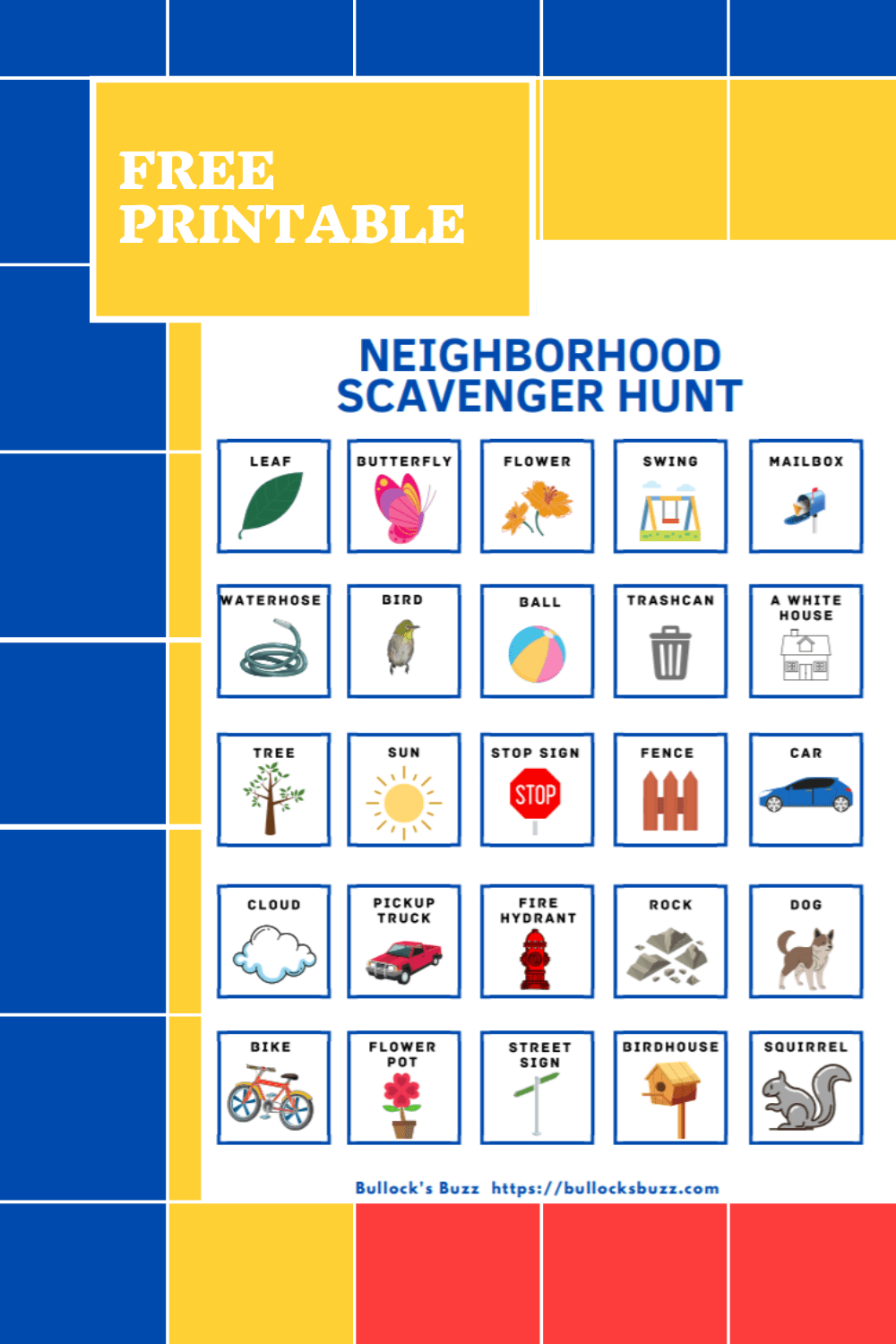 Most kids love scavenger hunts and this one is perfect for a short walk around the neighborhood. You don't need much and it's a welcome aversion to cabin fever. Plus, it's a great way to explore your neighborhood and scope out new favorite places to visit when things improve!
How to Have a Successful Neighborhood Scavenger Hunt
This printable scavenger hunt features a variety of things that can be found in and around pretty much any neighborhood during the spring season.
There's no need for a bunch of supplies for this super simple activity. All you need is paper and a pencil or pen. It's a fun way to get you out of the house and to get some much-needed exercise.
To get started:
Print out the printables below
Grab some pens or pencils.
At the start of the scavenger hunt, read the list to any younger children so that they know what they are looking for.
Have fun!
Scavenger Hunt Tips
For even more fun, here are a few tips along with a couple of our favorite items we take with us:
having the printable list on a sturdy 9 x 12″ Clipboard makes it easy to hold and check things off as you find them!
for outdoor scavenger hunts, a pair of kid-size binoculars is a must! They give the kids a wider range of places to look.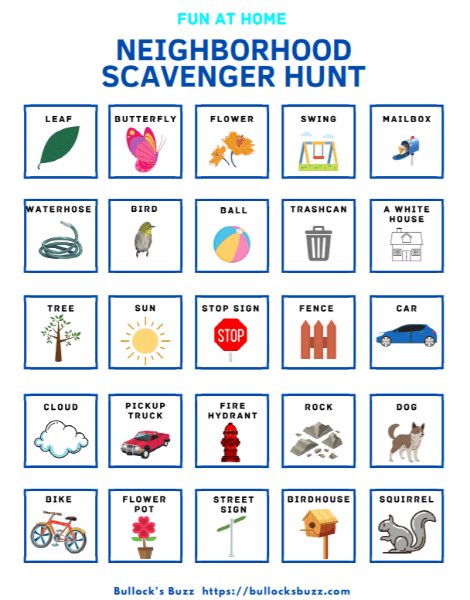 Download the free printable Neighborhood Scavenger Hunt! For personal use only.
More Fun-Filled Activities
Looking for more fun activities for kids and families? Check these out!