Puppies are cute and cuddly, but taking care of one doesn't just end with feeding it and making sure that it has a proper place to lie down. Just like taking care of a baby, puppies also need the utmost care, especially when it comes to health. Sometimes you may have questions about your puppy's health such as why your puppy is breathing fast. This article aims to answer this question.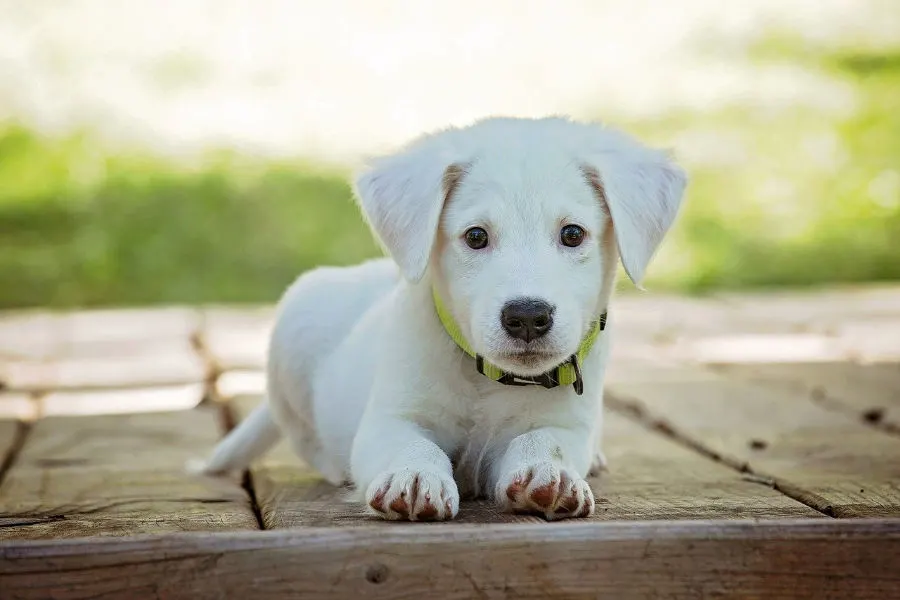 Most puppies are hyperactive and are always up and about. So it's pretty easy to know when they are not feeling well. However, sometimes you may wonder why your puppy is breathing so fast. A puppy's rapid breathing may be due to many reasons all of which can be classified according to physiological and pathological causes.
Rapid breathing of puppies due to physiological reasons is usually a typical quality of a puppy. Puppies tend to have increased heart rates due to excitement, stress or fear that they may be feeling as well as any physical activity that they have been doing.
Pathological reasons for fast breathing of puppies may be due to medical conditions.
If you are still wondering why does my puppy breathe so fast, then check out the reasons below.
Reasons Why Your Puppy is Breathing Fast
Why your puppy is breathing fast could be due to several reasons such as:
Fear
One reason why your puppy is breathing fast could be fear. For example, when your puppy has been with you for a short time only and is just getting to know your place, it might show fear by breathing fast. The longer your puppy stays with you, the lesser it gets to feel stressed or afraid. Observe your puppy to see if its breathing gets better and relaxed.
Breed
Another reason why your puppy is breathing fast could be due to its breed. Some dog breeds breathe faster than others. The smaller breeds are usually the ones that exhibit this. Knowing which breeds experience this condition will give you the reassurance you need.
Medical Issues Such as Tachypnea
Other reasons why your puppy is breathing fast may be due to medical conditions. For example, if on a typical day your puppy shows extraordinarily fast breathing, it may have a condition veterinarians call Tachypnea; when an animal shows unusual and rapid breathing. If you observe your puppy showing the symptoms of this condition, you should schedule a visit to the vet. Do not ignore this condition or else it could be too late for your pet. Always err on the side of safety.
How to Check Your Puppy's Breathing Rate
So how do you know if your puppy has an average breathing rate? According to the Animal Emergency Center, the normal average breathing rate of dogs is 10 to 30 breaths per minute, while that of puppies is within 15 to 40 breaths per minute.
To check your dog's breathing rate, wait until he or she is relaxed or sleeping. To measure the rate, watch the chest move air in and out. Count this movement as one breath. Use a timer set to 30 seconds and count the number of breaths within this period then multiply by 2 to get a minute's breathing count. If the number of breaths is within the regular breathing rate of a pup, you need not worry about your pet.
Next time you wonder why your puppy is breathing fast, do some research first before getting overly worried. And remember, normal breathing of your puppy shows good health, and an active and happy puppy is a healthy puppy.