Women love jewelry. Whether its earrings, rings, charm bracelets or necklaces, it's hard to go wrong when you give a girl a piece of jewelry! This Mother's Day, give her something a bit more unique than your typical jewelry, give her an Origami Owl Living Locket!


While I love jewelry, too, I am not one of those people who layer it on. Instead, I prefer to keep it simple with just a few pieces to compliment whatever outfit I am wearing.
I also like to wear jewelry that means something to me: my engagement and wedding rings, earrings my mom gave to me, a charm bracelet that tells my story, or my latest addition, an Origami Owl Living Locket and necklace.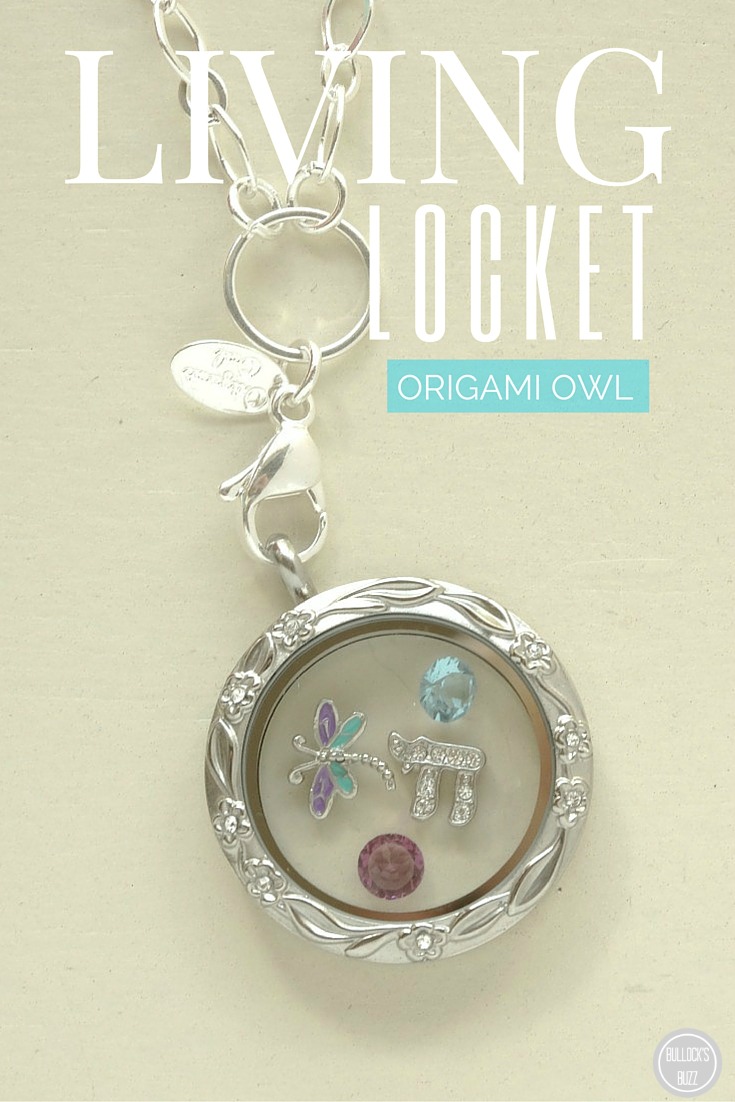 What is Origami Owl?
I'm sure most of you have heard of Origami Owl, not only known for their business model, but also for their unique jewelry such as charms, bracelets and lockets. For those of you who are not familiar, here's a little bit about their background – and it's a background I find quite impressive!
Origami Owl was created by a pre-teen girl by the name of Bella. Like many parents, Bella's wanted her to learn the value of work, so instead of offering to buy her a car on her 16th birthday, they told the then 14-year-old Bella, that if she wanted a car, she'd have to buy it herself.
So, with $350 and her family's support, she started selling lockets to friends and family after school. Not only were the lockets an immediate hit, but Bella was able to make her dreams come true when she purchased her very own Jeep.
But that's not all she did. She also created a business that gave thousands of people a job. Today, there are over 60,000 Independent Designers, and thousands more waiting to sign up. Pretty impressive for a 14-year-old, isn't it?!
Origami Owl Living Locket
The Living Locket® is the locket that started it all, and it is also the locket I choose to review. Similar to the charm bracelet concept, the Living Locket is a locket that you can customize with small charms that represent your story and your life. But instead of the charms attaching to the chain, they fit inside the locket (which has a clear glass face so everyone can see the charms).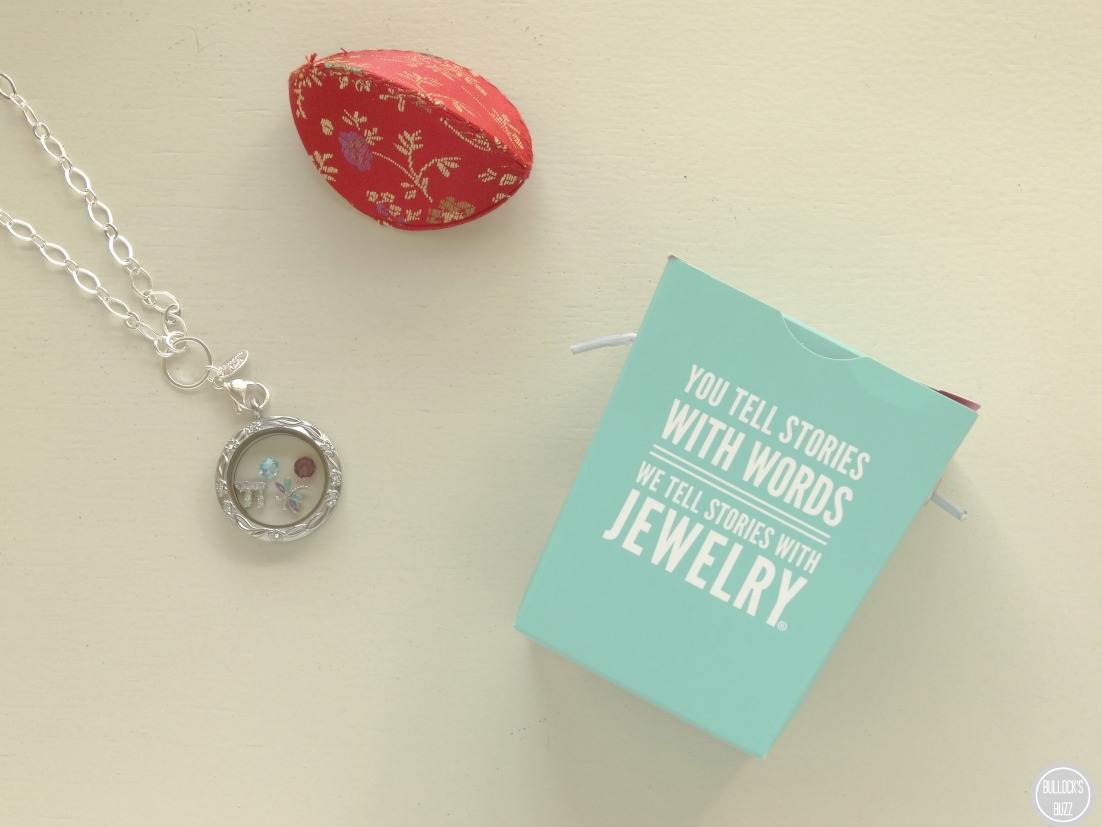 There are tons of lockets from which to choose available in a variety of shapes, sizes and materials. There are silver lockets, gold lockets, engraved lockets, etched lockets, lockets covered in Swarovski crystals, and even colored lockets. And there are even more charms, ranging from birthstones to animals, food, hobbies and more!
The Living Lockets are designed to where you can pretty much create it to look any way you want. You get to select the locket, the charms you want to add inside, the type of chain you want, any dangles you may want (these are individual charms that hang down beside the locket), and a plate. Plates are pieces that go inside the locket behind the charms to provide an additional background. These are available in different materials, colors and designs.
Origami Owl Living Locket Review
The Living Locket I created began with the beautiful Silver Twist Living Locket with Floral Face that features floral engravings and Swarovski accent crystals. I choose not to have a plate as I wanted whatever shirt I was wearing to provide the background for the charms.
I added a silver, flat oval link custom chain, and started with four simple charms including a dragonfly, a silver Chai (Hebrew for 'life'), and amethyst and blue zircon Swarovski crystal stones.
Over time I plan to add a few more charms, although I like the simple look, so most likely will not fill it to capacity.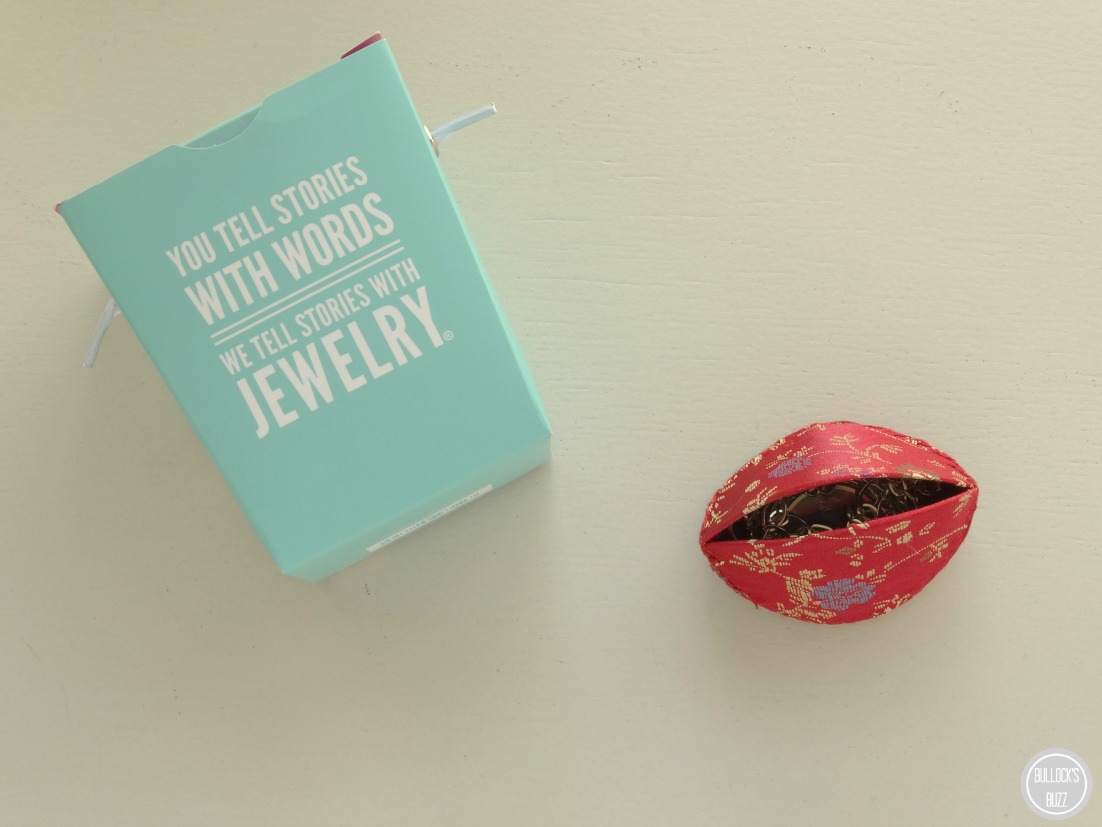 Packaging
I was definitely not expecting the adorable packaging that my locket arrived in! The origami box is designed to resemble a Chinese takeout container, and inside was a beautiful oriental print "fortune cookie" jewelry holder.
Origami Owl Living Locket Silver Twist Locket with Floral Face
As soon as I removed my locket and chain, I fell in love. The locket itself is very well made, with a delicate engraved floral pattern around the face, and smooth sides and backing. The face is a piece of thin glass, as is the backing (remember, I choose not to get a plate for mine).
Each of the charms is exactly as pictured on the site, with great detailing on the butterfly, nice bright color in the amethyst and blue zircon Swarovski crystals, and pretty, clear crystals inset on the silver Chai.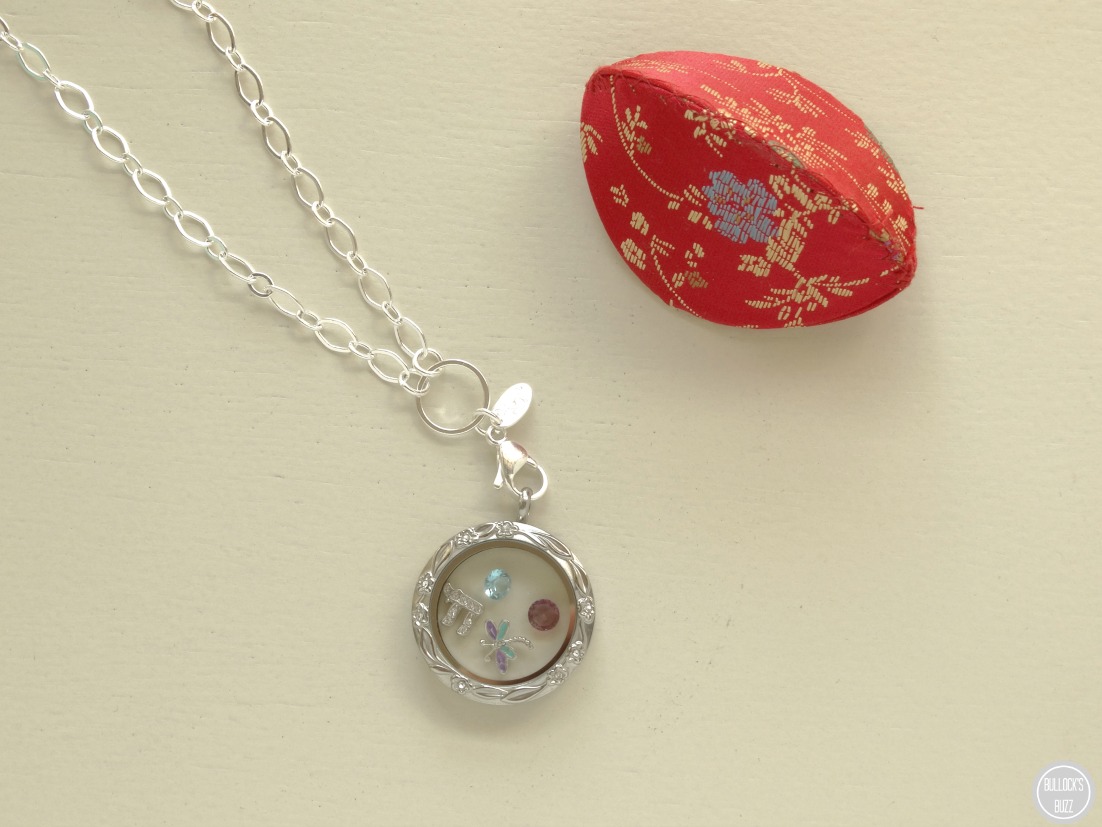 The only thing I wish I'd ordered differently is the chain. The one I got is a bit longer than I prefer, but that is my own fault for not measuring one of my other necklaces to check the exact size chain I wanted.
One thing I noticed that I would never have thought of myself, is that the front and back pieces of the locket are close enough together so that the charms will not ever flip over to their backsides. For many charms this may not matter, but for some – for example, my Chai charm where the front has the crystals while the backside is plain – it does make a difference.
All in all, I am very impressed with my locket!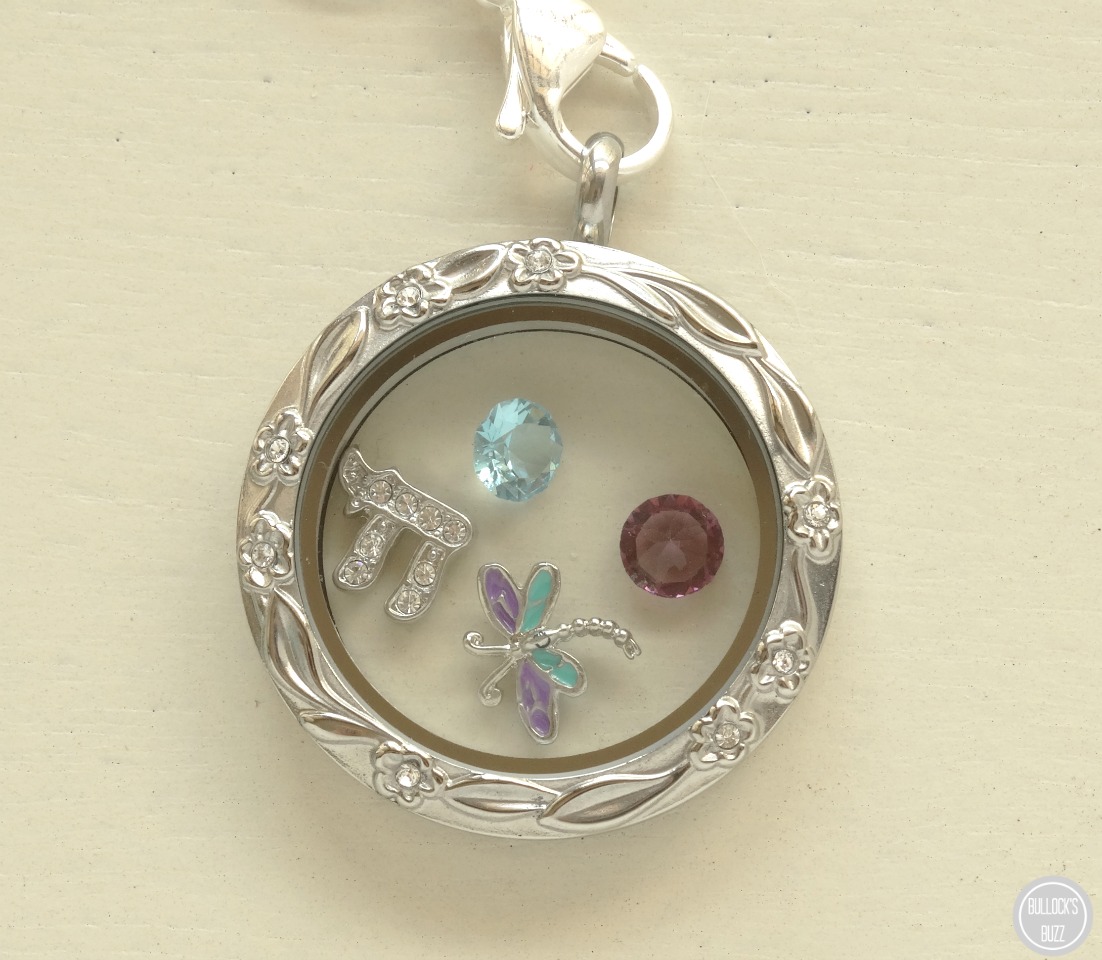 How Much Does an Origami Owl Living Locket Cost?
Prices for the Living Locket necklaces are about average with the lockets starting around $20 and going up to $60. Chains start out around $12, charms around $3, and plates around $6.
As I mentioned above, each piece seems to be very well made, and even the glass on the front and back of my locket is holding up wonderfully.
The Living Lockets would make a great gift for birthdays, holidays and especially for Mother's Day!
Living Lockets are not the only jewelry that Origami Owl offers. You can also find a nice selection of watches, bracelets, earrings and more on the Think Goodness website.
Do you have a favorite Origami Owl piece? Share with us below!