9 Pet Travel Tips to Consider
With vacation season just weeks away, people everywhere are already starting to plan for summer travels. For many of us, a family vacation now includes our four-legged furry family members, too. If you are planning on traveling in the car with your pet this summer, these simple pet travel tips will help make the trip as smooth as possible.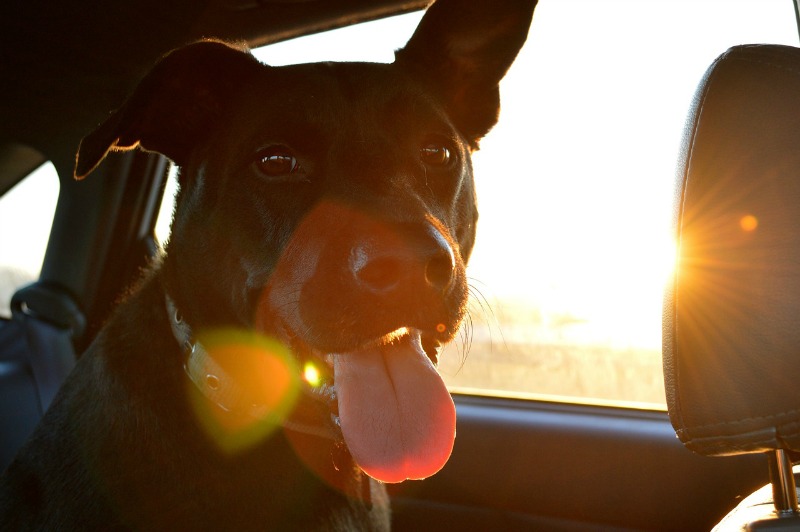 Plan Ahead for Pet-Friendly Hotels
When planning your vacation, don't leave finding a pet-friendly hotel to chance either along the way or at your destination. Instead, do your research ahead of time. Petswelcome.com is one site I use for finding pet-friendly places to stay, and there are several others, too.
A few other things to consider include asking if the beds sit flush against the wall and floor. You'll be happy you did when you don't have to crawl under the bed to retrieve your furry feline! When leaving the room for meals and excursions that do not welcome pets, be sure you secure your pet in a crate in the hotel. While they may be unhappy, it prevents them from trying to escape the room when housekeeping comes.
Visit Your Vet
Another of our pet travel tips is to take the time to visit with your vet. Before you go, make an appointment with your pet's vet. Make sure all vaccinations and ID's are current, and that he or she is in good health. If you have any travel concerns, such as your pet becoming too anxious, this is the time to discuss them. Be sure to get a current copy of rabies vaccination papers, in case they're required while you're traveling.
Gather Any Papers
Gather all important information about your pet together in one place when planning your road trip. This should include your pet's license number, microchip number and what company he's registered with, any medical insurance information, and your pet's medical records, including current vaccinations, any health issues or medications, and of course your vet's information. Either gather together the documents and place them in a file folder, or use one of the may available apps.
One of my personal favorite apps is the Red Cross Pet First Aid. This awesome app enables you to note your pet's medical information including medical records, vaccinations, health issues, medications, license number, microchip number and company, as well as medical insurance information and your vet's information. It also gives you great information about pet first aid, and there is even a vet hospital locator in the app in case of an emergency. The app is available for both Android and iPhone.
Prepare for the Worst
Make sure your pet is always wearing a collar with tags that includes their name and your contact information in case they wonder off or become lost. Additionally, attach a second tag to your pet's collar that includes the address and phone number of where you'll be staying during your trip. If your pet is not micro-chipped, this is a good opportunity to have it done.
Take a Practice Run
Often times a pet becomes both excited and anxious when they know they are going for a ride. If your pet has not experienced travel in a car, take him or her on practice runs before the actual trip. Gradually increase the length of the trips each time to help your pet grow accustomed to your vehicle, and the noises and sensations involved with travel.
Packing for Your Pet
When packing for your pet, make sure you include familiar comfort items such as a special blanket, pet bed and toys. And don't forget the necessities such as grooming tools, portable food dishes, food and plenty of water from home to avoid stomach issues. Unless you are planning on buying the same brand food while on vacation, be sure to pack enough to last the entire trip. For dogs, don't forget to include a leash or harness, and a scoop and plastic baggies for potty breaks.
If you're traveling with a cat, invest in a plastic container with a locking lid, add a few inches of litter and you have a portable litter box. Don't forget the scoop! Another great idea is to take a simple DIY Cat Scratching Post for Travel. This one hangs over door knobs so you can prevent them from destroying hotel or rental property. And, of course, don't forget the treats!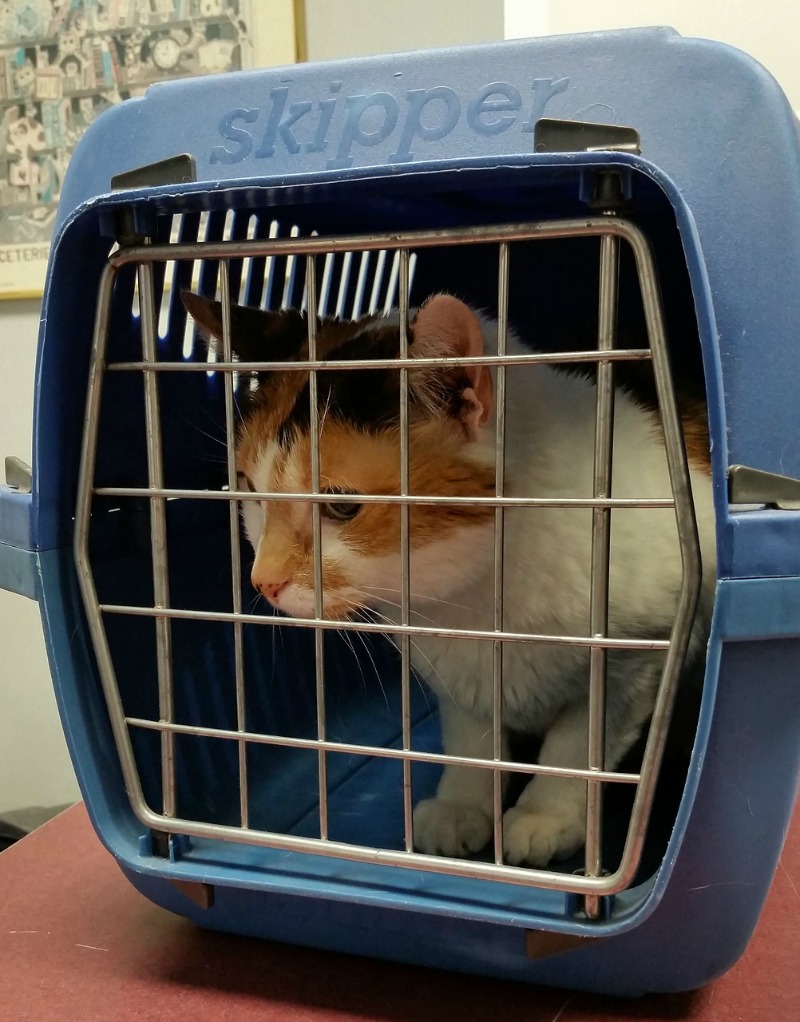 Use Pet Restraints or Carriers
Just as you would buckle your children in for safety, your animal needs to be restrained during travel as well. Unrestrained pets are a danger to the driver and to themselves. Always use a proper restraint or well-ventilated carrier to safely transport your pet. There are plenty of options available online, and your vet can recommend some as well. Additionally, a pet partition is an ideal way to create a safe barrier between your pet and the driver. To protect your vehicle's upholstery consider seat protectors.
And please remember to never leave your pet unattended in a vehicle, especially during the hot summer months.
Stick to a Normal Routine
We all do best when we stick to a familiar routine, and the same holds true for your pet. Just because you are traveling doesn't mean you should forgo your pet's normal routine. Make a point to pull off at rest stops and take breaks at your pet's normal meal times for food and water. Put your dog – or your cat – on their leash and walk around for exercise. For cats, this is a good time to get out the travel litter box I mentioned above. When he or she is finished, scoop the box clean, replace the lid, and store it away in the trunk for the next rest stop.
Include Pet-Friendly Activities
The last of our pet travel tips: make sure you always schedule time and activities that you and your pet can do together. After all, it's their vacation, too! Sites such as gopetfriendly.com and dogfriendly.com are great for finding pet-friendly attractions, beaches, dog parks, adventures and restaurants. Don't for get to call ahead and confirm with management so everyone can have the best experience!
Planning on hitting the road with your pet this summer in New York? Ensure your car is ready for the trip as well. Schedule a service appointment with Central Avenue Dodge, Chrysler, Jeep, RAM today!
Do you have some pet travel tips to share? Leave us a comment below!