Many people's families are spread out all across the country, and often the only occasions they come together for are weddings and funerals. However, another time when everyone can gather together and where the focus is on the family as a whole is a family reunion. If you're planning a family reunion in NYC or anywhere else, keep reading for some tips that will help you plan a gathering the entire family will remember for years to come!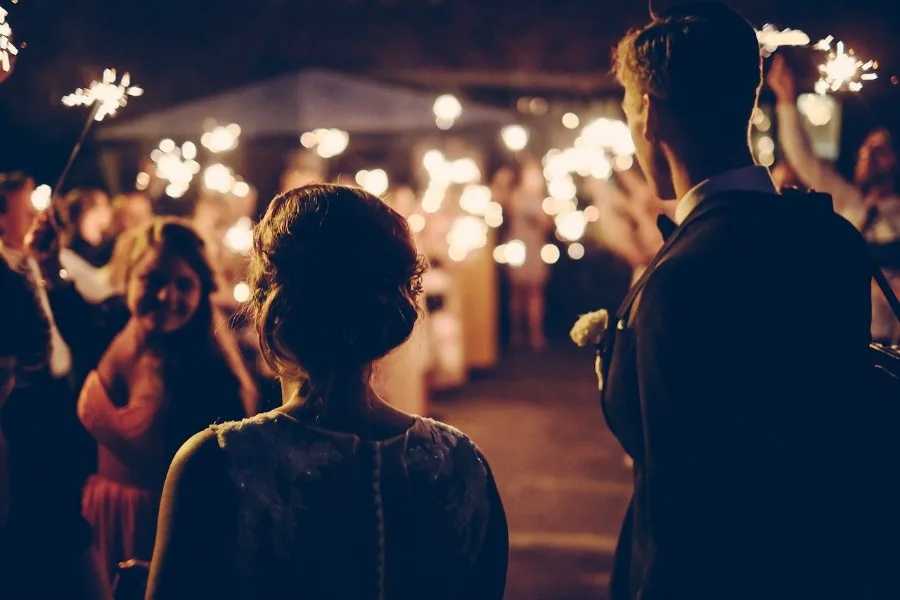 Passing the Torch
When it comes to planning a family reunion, it's often the older generation that takes the reins because they know more about the family's history than many of the younger family members. But, as the older generation comes to a point where they're no longer able to do it, they pass the "planning torch" onto the next generation.
In passing that torch, they'll also be passing a wealth of information and resources. But if you've never planned a family reunion before, there is still a lot you need to know and you need to consider. One of the biggest things is that you plan while keeping everyone in mind. In other words, you have to plan for the needs and wants of everyone – whether they are children or seniors.
Picking the Location
One of the first things you need to decide is the location of the reunion. Some families choose to hold their reunions in the city where the family originated, while others opt for a place that family members would like to visit.
Whichever you choose, you need to ensure that the location and the place the family will stay is capable of accommodating all family members regardless of their age.
Seniors
When traveling with seniors, you want to ensure they're comfortable by planning the reunion where there are services that can accommodate their capabilities, like ramps and handicap seating or parking.
Kids
When traveling with kids, you want to ensure you pick a family reunion location that will meet their needs as well. For example, a place that offers fun filled and age-appropriate activities.
While you might find it hard to believe, New York City is the perfect place for a family reunion. There's so much to do there for adults and kids too! If you are next in line to catch the passing torch of family reunion planning, take a look at why New York City should be your family reunion location.
New York Offers Attractions for All Ages
When planning a family reunion in NYC the first thing you're going to think about are the attractions. With family reunions, there are going to be kids of all ages and adults of all ages, too. So you want to look for attractions that will offer fun for all ages. Some New York attractions that are fun for all ages include:
The Bronx Zoo
The Bronx Zoo is not only fun for kids of all ages… it's also fun for the kids at heart! This zoo allows its visitors to see over 600 species from all across the world. From exotic birds from Asia to reptiles that can only be found in Africa, the Bronx Zoo has an adventure for your family at any age!
Coney Island
This historic attraction has everything from live music to roller coasters and not to mention the amazing food and view of the beach to get the whole family excited. The awesome aspect about Coney Island is that it never closes unless it's for some special occasion, so whatever time of year you plan your family's reunion to be, it will be open for fun at any time!
To make things even easier, everyone can ride together in style on a charter bus. This way the entire family is together, and no one has to worry about one family member missing out on the sites because they have to focus on driving.
Hotels That are Accommodating to Everyone in the Family
Another important consideration in planning a family reunion is finding a hotel or resort that everyone can enjoy. Luckily, most hotels and resorts are accommodating to all ages. For kids, there are often fun activities like:
Arts & Crafts
Scavenger Hunts
Pool Parties
For adults and seniors, many hotels and resorts offer services such as:
Massages and other Spa Services
On-site Restaurants and Bars
Live Entertainment
New York City offers hundreds of hotels and other places that can host your family reunion. To get started, do a little research to help find the perfect one for your family reunion. Make sure you ask each place about the types of rooms and activities they have available.
In Conclusion
Family reunions allow you to spend time with family members from near and far that you haven't seen in a long time. Older generations can bond with the younger generations and you get to meet new members of the family, whether it be by marriage or by birth. Family reunions truly allow you to be reminded that even though you might not get to see each other every day or even communicate every day, that doesn't mean that the love you have for one another isn't real.
When it comes to planning a family reunion in NYC, there are a lot of things to take into consideration but lodging and attractions are two of the big ones! As the planner of the family reunion there can be a lot of work to do but try to have fun with it! After all, the whole point is to bring everyone together to enjoy each other's company and to make new family memories!