Now that we're finally inching towards summer, there are going to be a lot more people outside enjoying the sunshine and warm weather. Long gone are the days where you'd have to grab your coat, jacket and gloves just to walk down the street. Now all that's necessary is some flip flops, shorts and a t-shirt. While it's always great to go outside and enjoy the sunshine, there are plenty of fun activities the whole family can do together. Check below for a quick list of some of the top outdoor summer activities for families.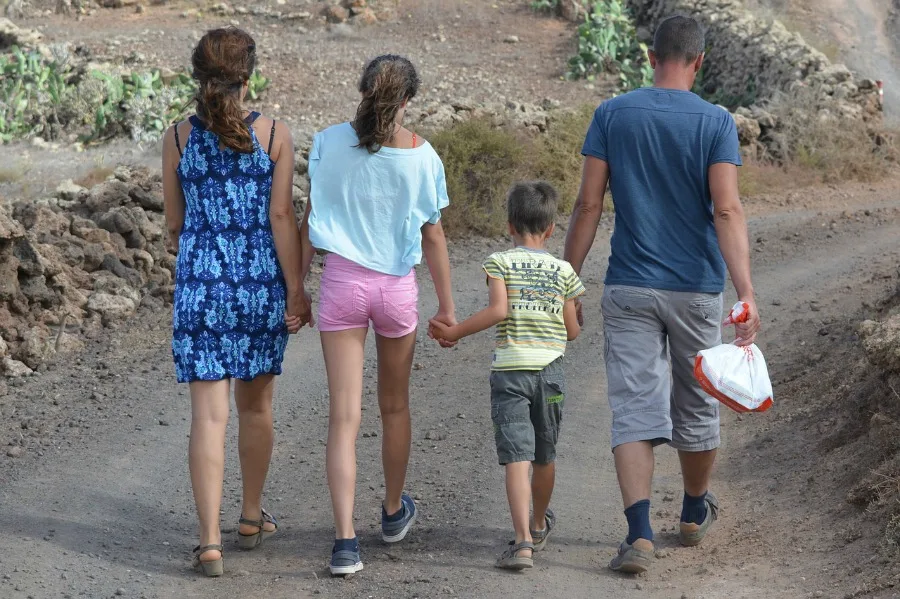 A Car Wash
Washing the car is one of those outdoor summer activities for families that combines many great things: it's full of fun, it's a great way to cool off and it helps teach your children about responsibility. Plus, it's the perfect way to knock something off that neverending long list of chores.
You can also bring your other "vehicles" to the wash, like their bikes or tricycles. It can be a fun day filled with laughter as well as the obligatory water fight that is sure to take place after you're finished.
Start a Garden
Even if you don't have a green thumb, you can easily start making a garden with your family. Together your family can plan and plant any type of garden you want ranging from a hanging herb garden to a flower garden to a garden where you grow fruits and vegetables!
Creating a family garden is also another way to teach your kids about caring for something and sticking with a task. Just remember, you'll want to look up what plants would be best for your region before you get started on your child-friendly garden. It's a great way to be outside in the sun and knock off another potential chore.
Go on Walks or Bike Rides
Another of our top outdoor summer activities for families is taking a walk or going on a bike ride. There is so much wildlife, plant life and other activities to do around our homes, that you don't have to go very far to find something interesting. A walk in the local park or even around the neighborhood is not only a great way to get some exercise, but it is also a fun way to discover all sorts of animals and plants. It can even become a weekly family tradition, especially when the weather is agreeable.
Another idea is to take a family bike ride. A bike ride is perfect for those families with older children. Plus it's a great way to get the kids off of their devices and out the door for some exercise, too! You can find a great bike path in your area or plan out a specific route to follow.
Have a Picnic
Nothing screams summer quite like a picnic. Sandwiches made from home, some homemade blueberry lemonade, chips, fruits, and a dessert are a perfect way to complete the day. The only thing you'll have to worry about is whether you brought enough food!
Make sure you have a good blanket you don't mind getting dirty as well as something to carry all your food around in. Each family member can make or bring something with them or they can help choose the shopping list. Find a nice place in the park in the shade or a hill where you and your family can watch the sunset, sit back, relax and enjoy!
Go to the Zoo
Going to the zoo is one of the most popular outdoor summer activities for families. There are countless things to explore at the zoo. Your family can bond while walking through nature, looking at different animals and laughing at all the faces alpacas make.
Many zoos even offer family or season passes so you can visit on a regular basis. In addition, many zoos offer scavenger hunts and other activities that kids enjoy. Check to see if you can go on a day where they are showing off the animals and your kids may even get to hold or touch one!
Camping
When one thinks about camping, your mind may instantly go to hiking up in the mountains with kids in tow until you find the ideal spot to set up camp. However, you can start out by camping right in your backyard! Simply rent a tent and make it a fun night to see if your children are ready for something a bit more "hardy".
Over time you can slowly work your way up to different camping trips at local state parks and eventually even in other states! Mix it all in with a bit of hiking, some campfire foods like s'mores, and star gazing and you have a night or weekend that they won't soon forget.
BBQ
Why wait until the Fourth of July to have a big party and grill? Take the cooking outside any night with your grill or barbeque stove and grill up some foods they won't soon forget! For added fun, bring along a cornhole game or throw a frisbee around.
You could also make a smaller event and use the time to teach your kids how to flip BBQ cheeseburgers or grill meat and veggie kabobs. They can even help choose some of the seasonings or place meat and veggies on kabobs.
In Conclusion
Whether you're taking a walk or firing up the grill, you can easily make this summer one to remember with some of these fun-filled outdoor summer activities for families.