playmobil Carry Cases – At Home or On-the-Go Fun
Traveling with children – especially young children – can be quite the challenge! Whether you are in the car, on a train or flying on a plane, you need something to keep them entertained. We usually pack a play kit filled with coloring books and other kid-friendly travel games. And now, we also make sure to bring along some playmobil Carry Cases.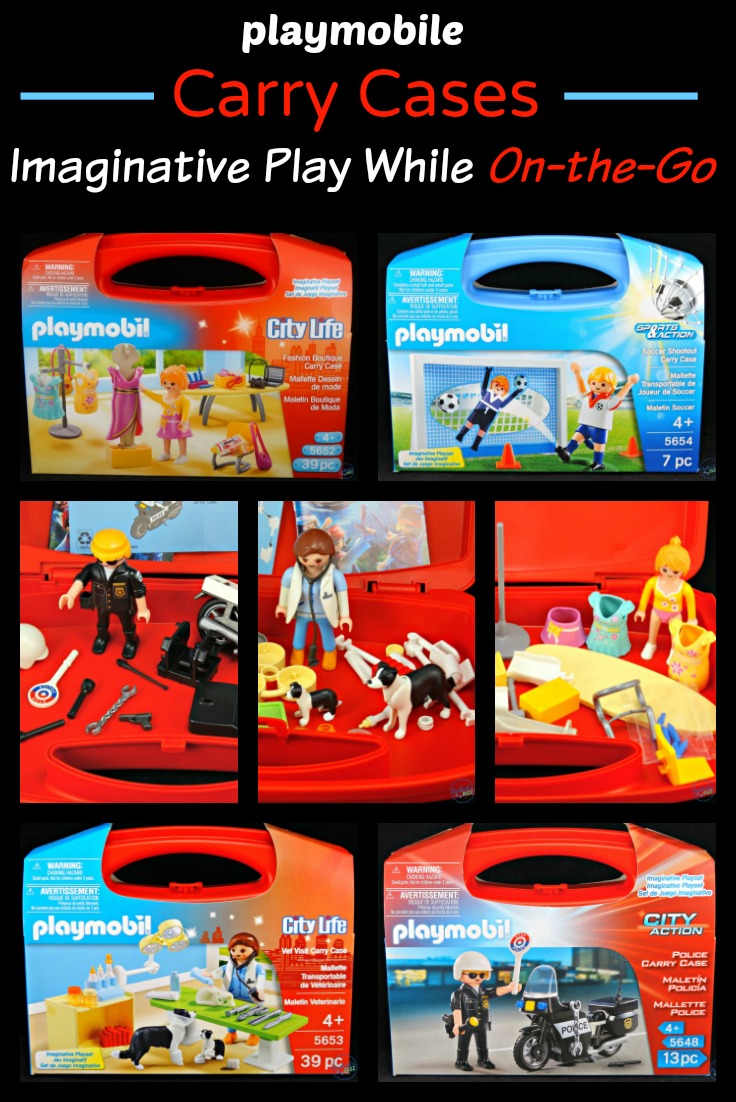 Kids can have fun wherever they may be with playmobil's Carrying Cases – individual themed play set kits full of high-quality play products that encourage imaginative play. These fun-filled take-along cases have everything a kid needs for lots of creative play on the go. And best of all, there are no batteries, downloads, or remote controls required. All your child needs is some creativity and imagination. And, once playtime is over, everything fits right back inside the case which can then be snapped closed and carried to the next destination.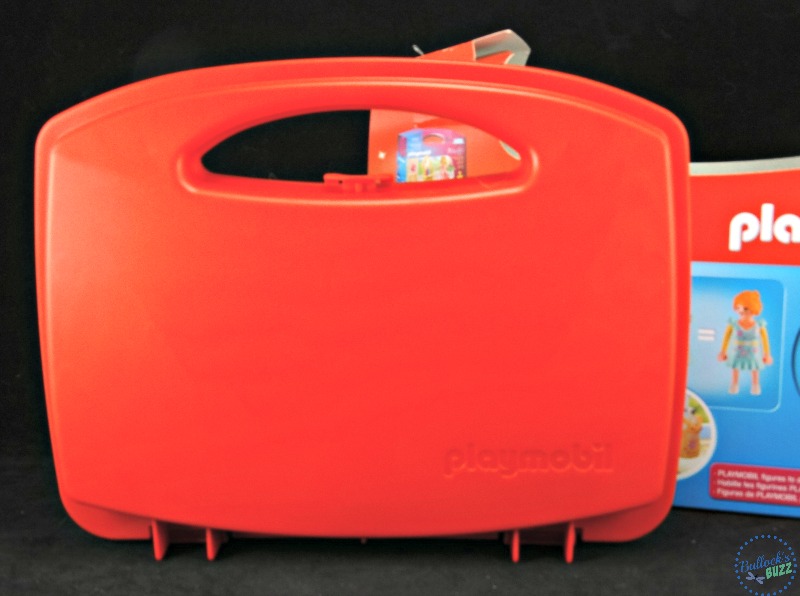 Each playmobil Carry Case is sturdy, flexible, and small in size – the largest I've seen being right around 10 inches in length by 7 inches in width. The cases have a latch on top that is easy for little hands to open and close. Plus, if a case is accidentally dropped, the latch will not pop open scattering the toys everywhere.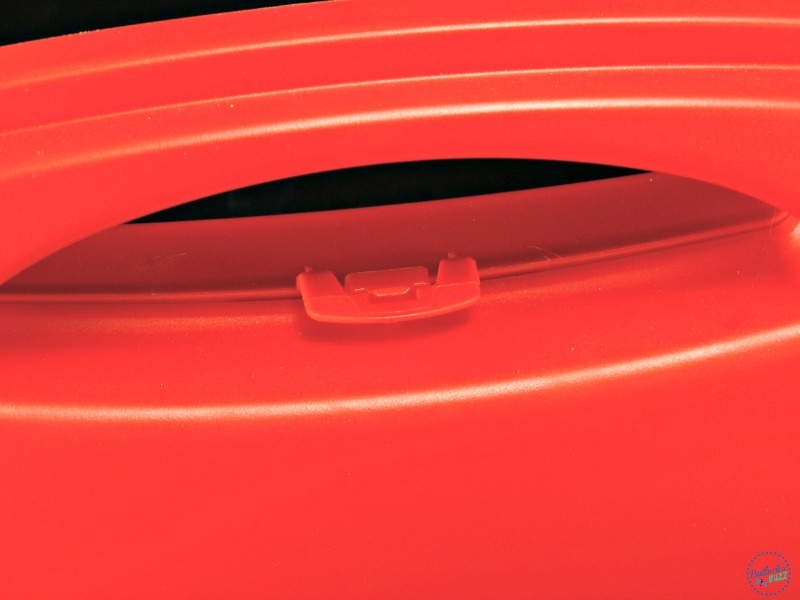 There is some simple assembly required with most of the playmobil Carry Cases play kits, but a small, included instruction booklet clearly illustrates using a full color, step-by-step visual guide how to put everything together. It's so simple, that older children should have no problem putting the pieces together by themselves.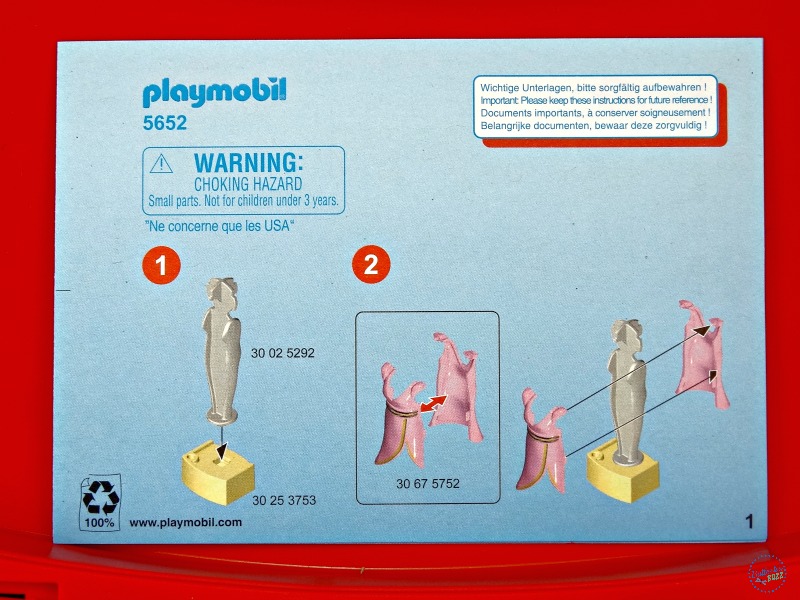 And I love that all the included pieces are shown on the outside of the box in picture form, so you know exactly what you should have in each kit. It also makes it easier to keep the proper pieces with the correct kit if you have more than one.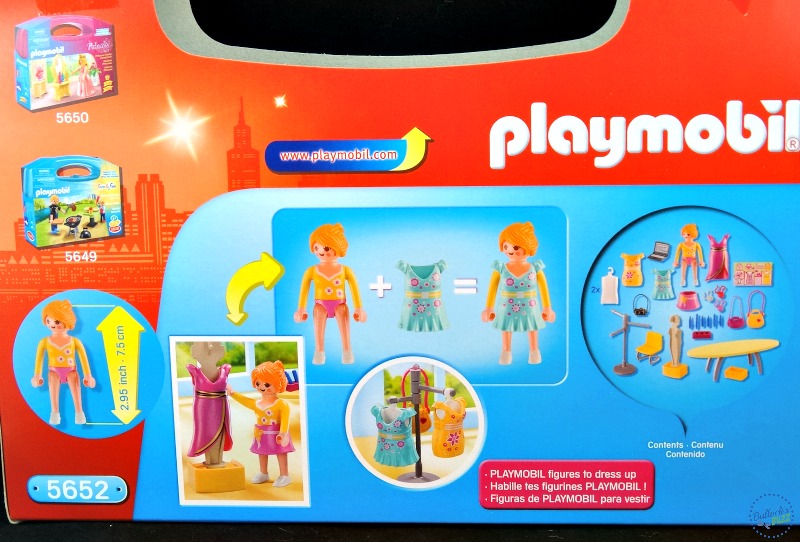 Speaking of pieces, there are some pretty small pieces so I would definitely follow the suggested age range of 4 and up. How many pieces varies depending on which kit you have. For example, the Police Carry Case includes seven pieces, while the Fashion Boutique Carry case has 39 pieces. They all include at least one playmobil figurine, and all of the figures can all sit, stand, and turn their heads and hands. Aniyah loves how the Soccer Shootout figurine can actually "kick" the ball!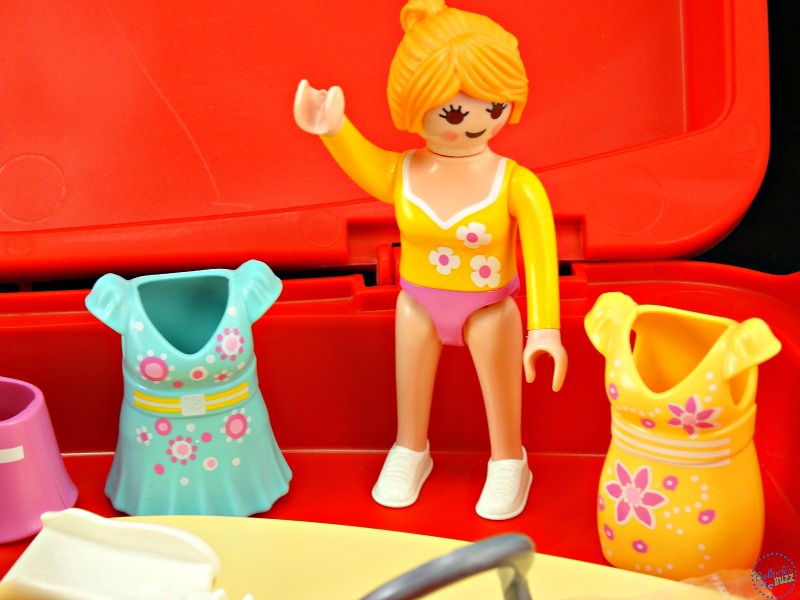 In total, there 10 different playmobil Carry Cases to choose from, including these four we reviewed…
Police Carry Case
Perfect for the aspiring policeman or woman!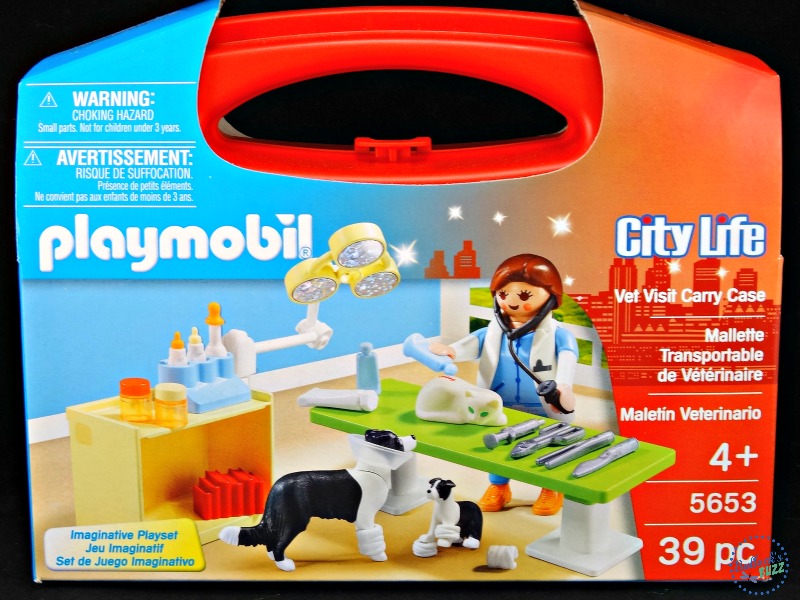 "Embark on rescue missions wherever you go with the Police Carry Case. This easy, take-along case allows kids to help out the police as they race to the rescue. Just jump on the police motorcycle to race downtown to the scene. Set includes one police figure, motorcycle, helmet, police sign, flashlight, and additional accessories."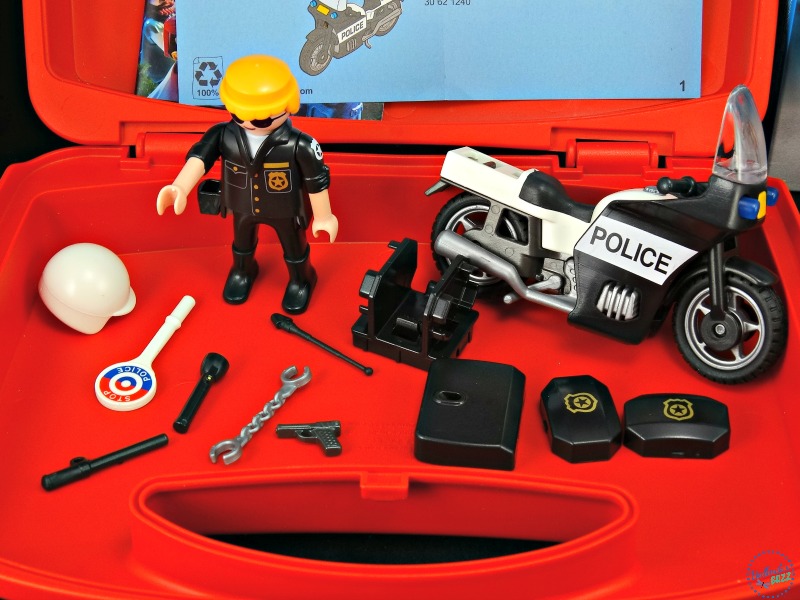 Fashion Boutique Carry Case

If your children love playing dress up and putting on fashion shows, this is the Carry Case for them!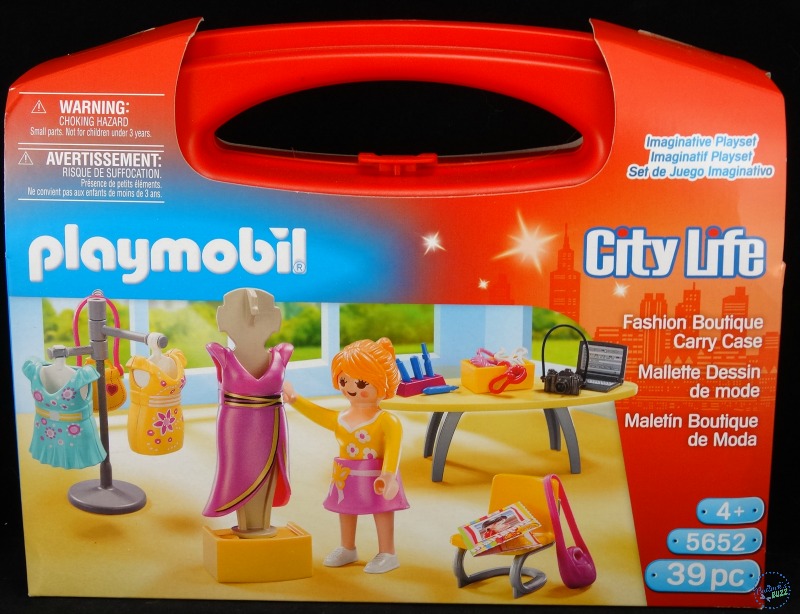 "Create a chic outfit with the Fashion Boutique Carry Case. Enclosed in an easy, take-along case, this boutique has trendy clothing that can be used to dress up the skilled fashion designer. Set includes one adult figure, clothing mannequins, interchangeable dresses, purse, design and sewing tools, and other accessories."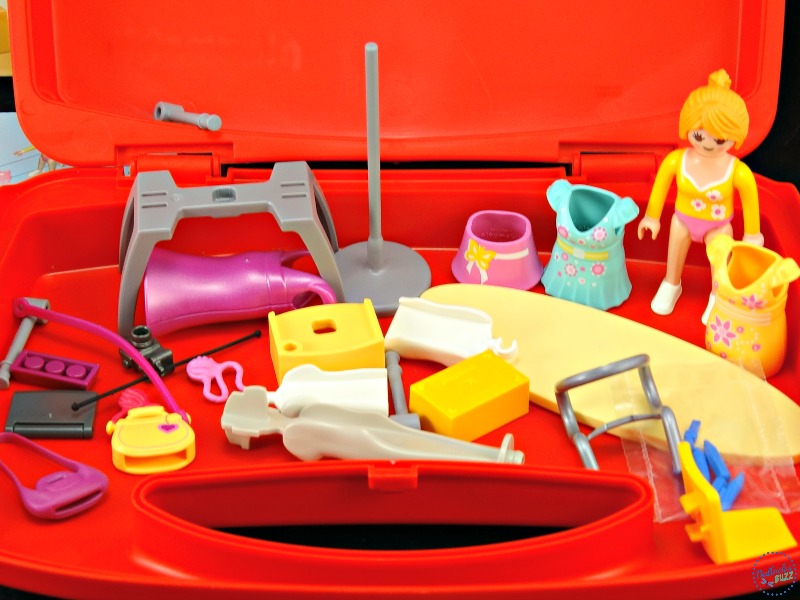 Vet Visit Carry Case
Have an animal-lover? This is the Carry Case for them!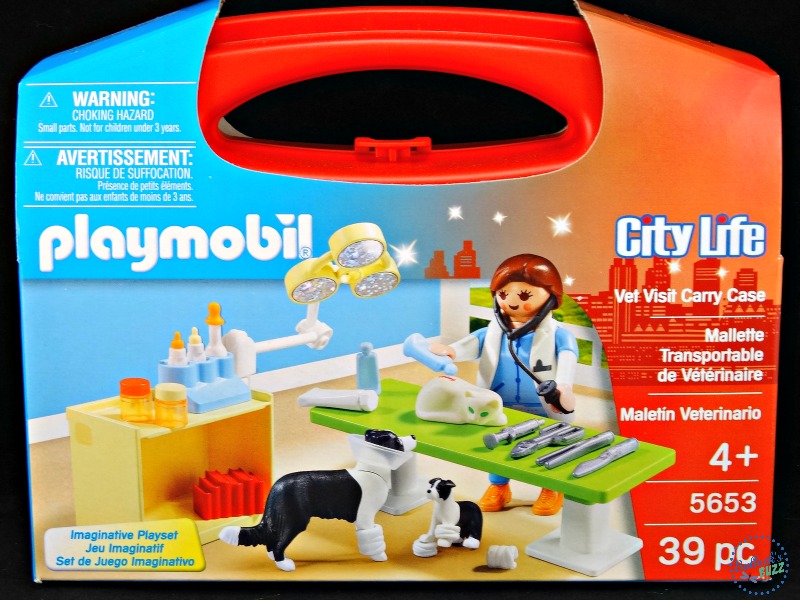 "Care for all the animals with the Vet Visit Carry Case. This easy, take-along case has everything kids need to tend to sick pets and help them heal. Set includes one figure, two dogs, one cat, exam table with lamp, stethoscope, medical tools, feeding bottles, medicine, bandages, and tons of other accessories."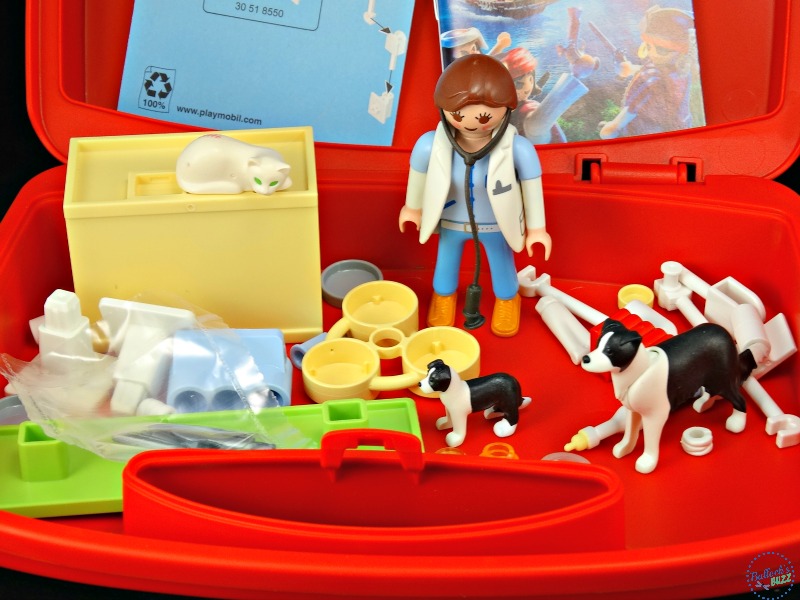 Soccer Shootout Carry Case
Sports-lovers, this is the one for you!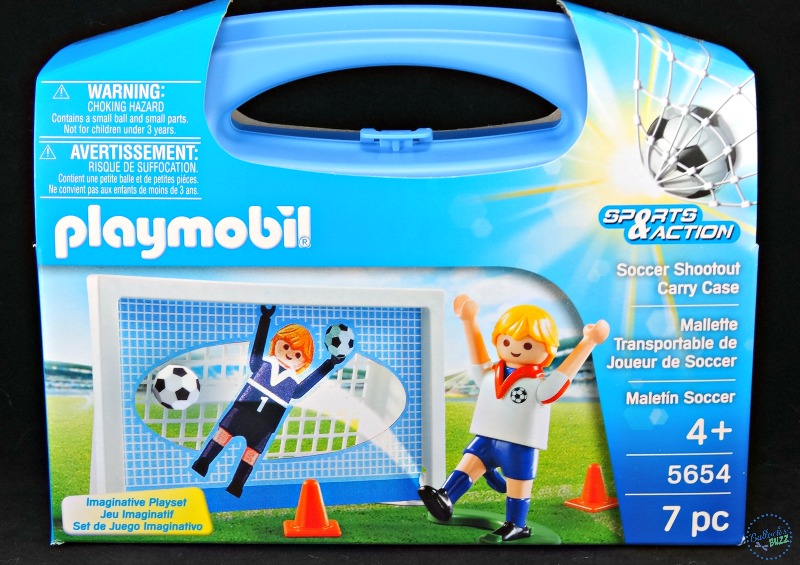 "Score the winning goal with the Soccer Shootout Carry Case. Enclosed in an easy, take-along case, this set is ready for action thanks to the player's realistic kicking function that allows kids to really play the game. Set includes one soccer figure with movable leg, goal with practice goalie cutout, soccer ball, and cones."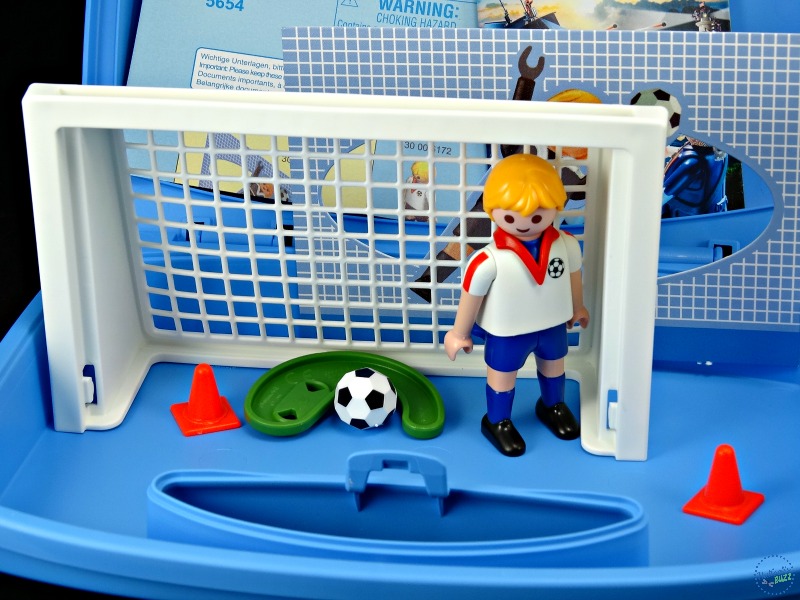 You can find the playmobil Carry Cases wherever your favorite Playmobil toys are sold – both online and in-store!