Enjoy Cajun food even when you're not in New Orleans with this simple weeknight Red Beans and Rice recipe. Smoky, hearty and slightly spicy, this incredibly delicious Red Beans and Rice is the ultimate Cajun comfort food.
Growing up in the South with a father who owned a restaurant, I was raised on delicious food. That man could cook practically any dish – ranging from French to Jewish to Chinese cuisine – and it would come out tasting amazing. One of my absolute favorite meals was his Cajun-inspired Red Beans and Rice.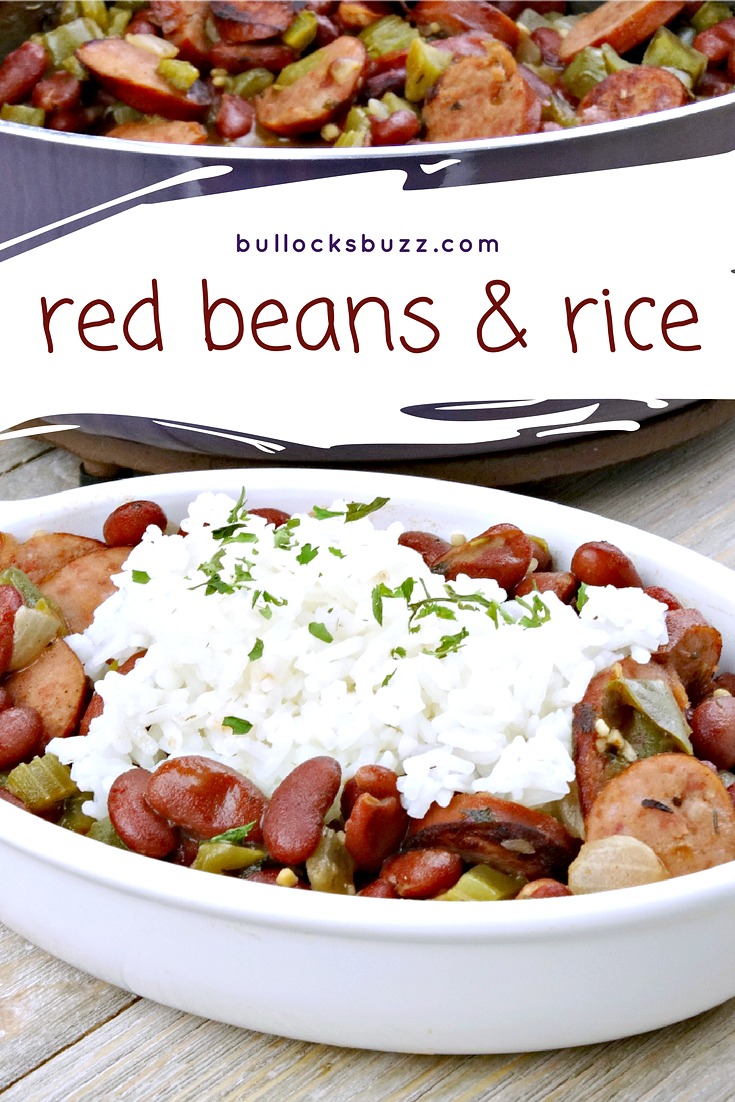 This simple Red Beans and Rice recipe is one of those meals that taste as though you spent hours in the hot kitchen putting it all together. But just between you and me, in reality it takes a little over an hour from start to finish. And once they taste it, your family will beg you for more!
So, are you ready to see how to make this mind-bendingly delicious Red Beans and Rice recipe?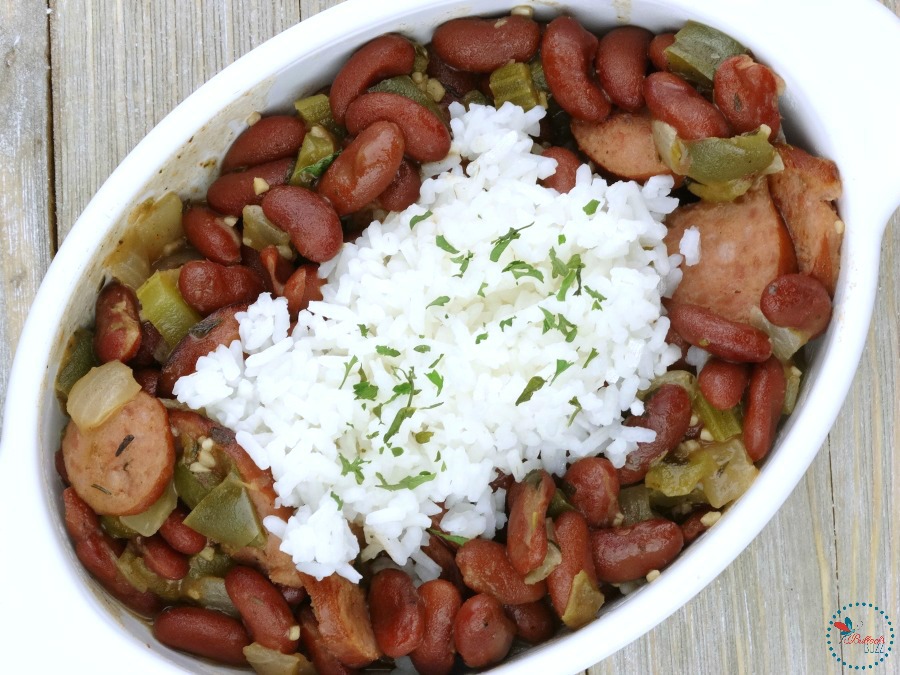 Easy Weeknight Red Beans and Rice
What You Need to Make Red Beans and Rice
2 cans kidney beans
1/4 cup olive oil
1 large onion, diced
1 green bell pepper, diced
2 stalks celery, diced
2 tablespoons minced garlic
1 teaspoon Cajun seasoning (or more if you like it HOT)
1/2 teaspoon cayenne pepper
1 teaspoon dried thyme
1/4 teaspoon dried sage
1 tablespoon dried parsley
1 – 2 large bay leaves
1/8 tsp sea salt
1 pound Andouille sausage, thinly sliced
2 cups long grain white rice
2 cups water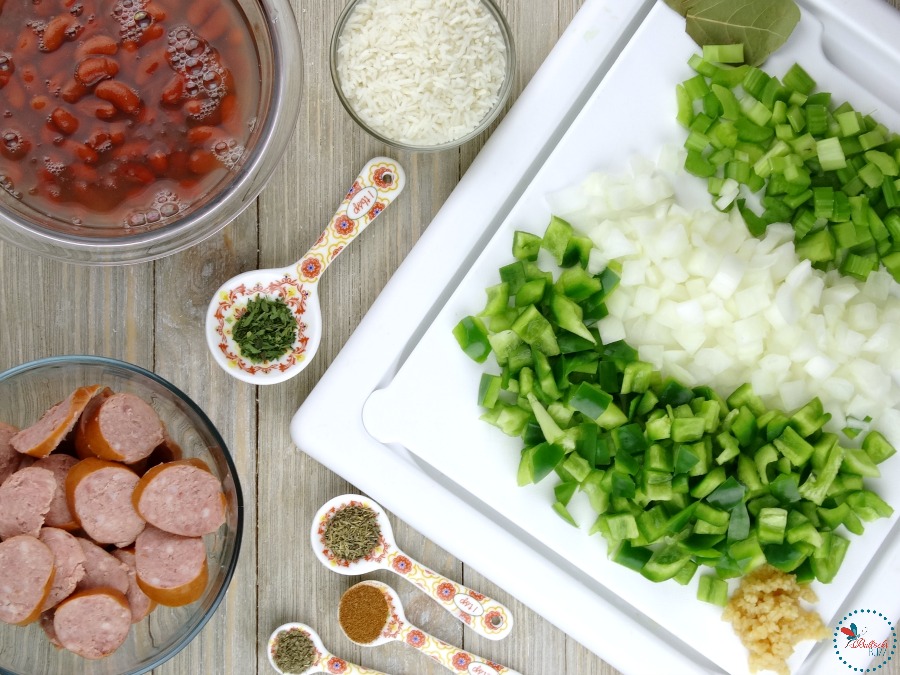 How to Make Red Beans and Rice
In a large skillet, heat the olive oil over medium heat. Saute the garlic, onion, green pepper, and celery in the olive oil for 4 to 5 minutes.
Next, stir the beans in to the cooked vegetables. Add the Cajun seasoning, cayenne pepper, thyme, sage, parsley, salt and bay leaves. Mix well, bring to a boil, then reduce the heat to medium-low and simmer for 15 to 20 minutes.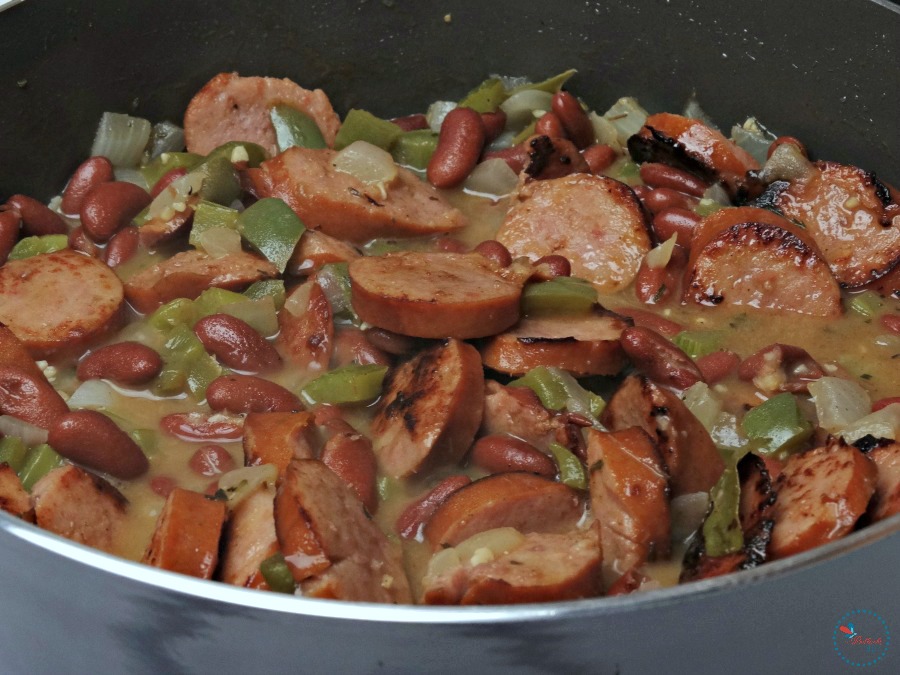 3. In the meantime, cook the sliced sausage in a smaller pan for 3 to 5 minutes, then add to the bean and vegetable mixture. Continue to simmer, uncovered, for 10 minutes.
4. Meanwhile, prepare the rice by bringing 2 cups of water and 2 cups of rice to a boil. Once boiling, remove from heat, cover and let sit for 5 minutes or until rice is done.
Now all that is left to do is serve the beans over the steamed white rice, garnish with a pinch of parsley and enjoy!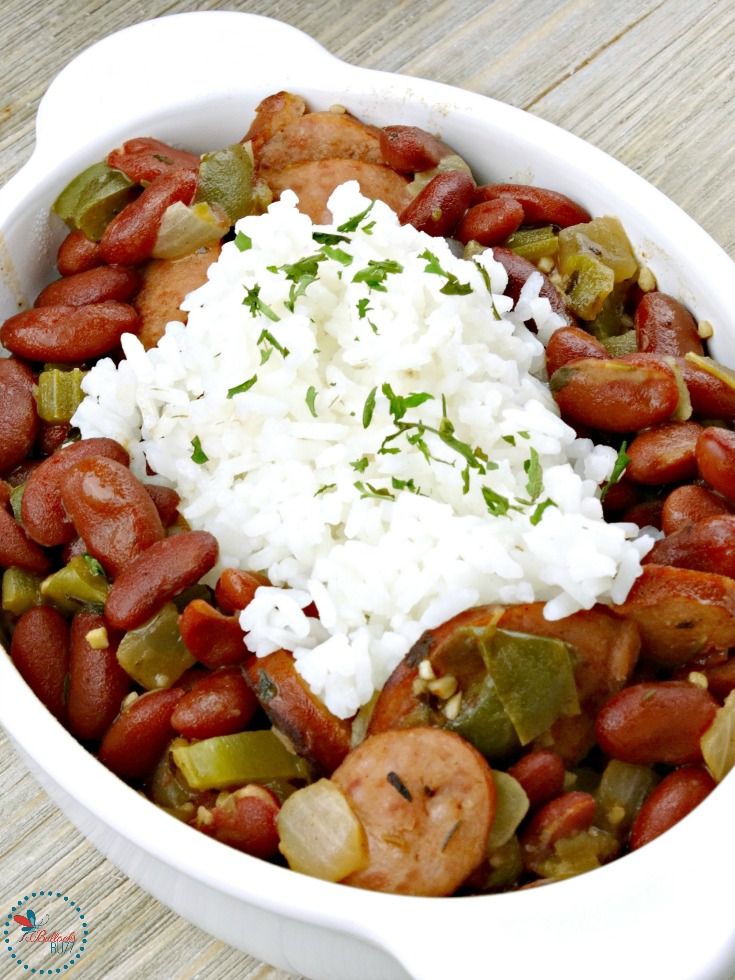 Do you have a favorite recipe you love?