A lot of preparation and work goes into a bathroom renovation, and planning out every aspect in advance can help make the process a lot easier. From plumbing to lighting, each element of your remodeling project plays an important role in the finished product. When you take the time to think it through and ensure that your plan matches your vision, you can have the results you're looking for. Here are some fundamental things to consider before renovating your bathroom.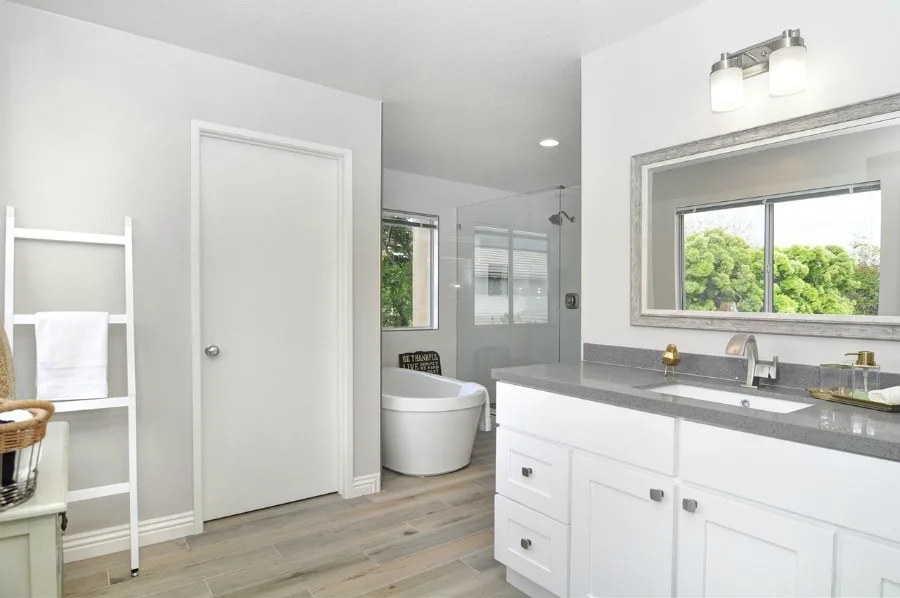 Update the Plumbing
One of the first things to consider when renovating your bathroom is the plumbing. Renewing your pipes during your renovation project can drastically improve your home's plumbing system. Even by simply increasing the size of your drains, you can allow more materials such as hair to travel down without causing the drains to clog. This seemingly negligible change makes a big difference, especially as it could you save time and money that may otherwise be wasted on fixing clogged drains.
While there are some bathroom renovations that you can do yourself, be sure to contact a professional that specializes in plumbing repair to update your drains and increase their efficiency.
Maximize Your Storage
Storage is another big consideration when renovating your bathroom. Your hair products, toothpaste, and skin care items all need a place to stay in your upgraded bathroom. As you design your new space, make sure you set aside ample room for all of your toiletries and other personal belongings. If you are updating a smaller room, it is essential to maximize storage by incorporating medicine cabinets and drawers. Keeping your toiletries stored away also creates more space in your bathroom and makes it appear larger.
Refresh the Lighting
Lighting sets the mood in any room, and your bathroom shouldn't be an exception. When renovating your bathroom, make sure to use the right lighting to make your upgraded bathroom appear the way you want it to. If you want to be able to adjust the mood of the room, installing a dimmer switch can cater to your wishes at any time of day. It may also be a good idea to position bright lighting above your bathroom mirror to improve your makeup or shaving routine. Tasteful lighting in a renovated bathroom can go a long way.
Final Thoughts on Renovating Your Bathroom
When renovating your bathroom, don't underestimate the importance of each aspect of the renovation project as you plan everything out. Taking all the different parts into consideration and making them work well together can be the difference between an everyday bathroom and one that makes a statement. Be sure to aim for the latter.