This post, featuring a delicious Roasted Garlic Ranch Baked Chicken recipe, has been brought to you by Hidden Valley and Data Rank.
If there is one thing that I enjoy, its cooking. And the only thing that could make me enjoy it even more, is when I am cooking an easy, yet still delicious dinner! One surefire way to make an ordinary recipe stand out is to add a little bit of Ranch to the mix. You can use it to flavor chicken, pork, potatoes, vegetables…you name it! As far as I am concerned, there is no bad way to incorporate Ranch dressing into your cooking, especially when using one of the new Hidden Valley flavored Ranch dressings!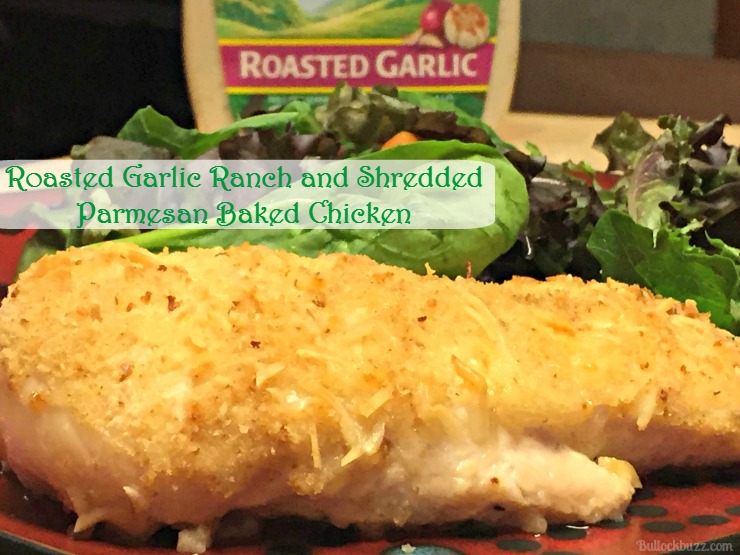 If you love the great taste of Hidden Valley Original Ranch, then you are really going to love their five new flavored Ranch dressings! These new flavors include Avocado Ranch, Cucumber Ranch, Light Cucumber Ranch, Sweet Chili, and Roasted Garlic varieties. I found all five flavors at my local Walmart, and they all looked so yummy, I had a hard time deciding which to try first. However, since I am such a huge fan of garlic, I finally decided on the Roasted Garlic Ranch. And let me say I am glad I did! It worked perfectly in this simple, delicious baked Chicken recipe! Check it out…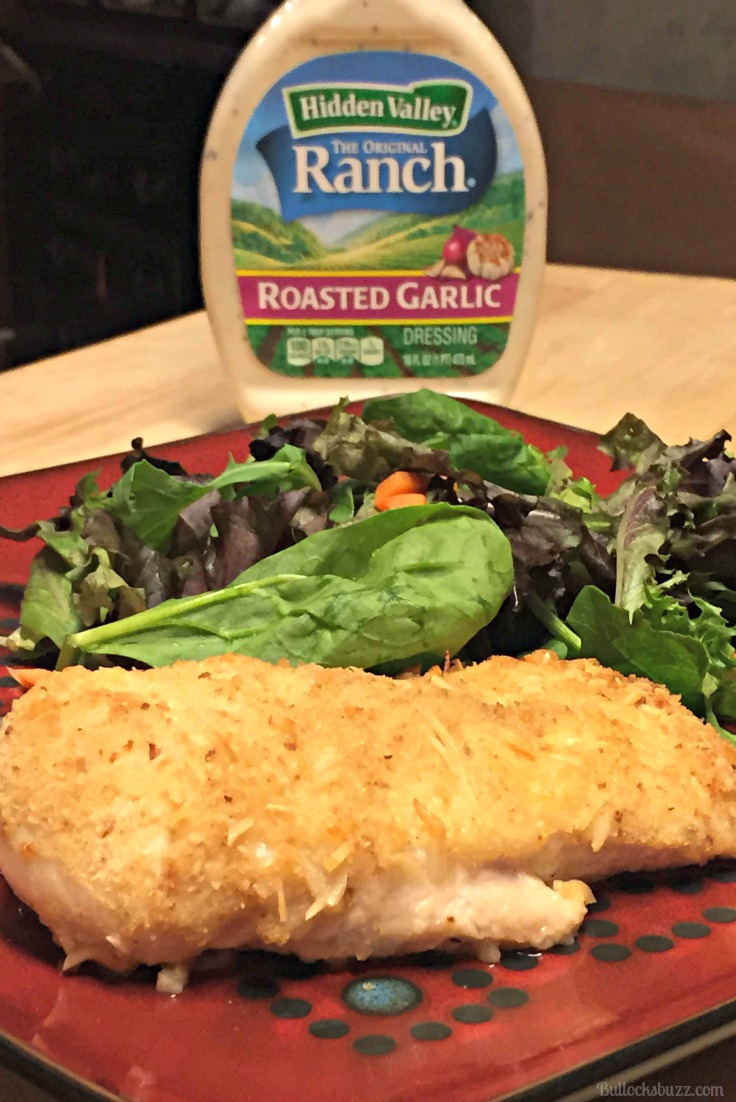 Roasted Garlic Ranch and Shredded Parmesan Baked Chicken
To make this scrumptious Roasted Garlic Ranch and Shredded Parmesan Baked Chicken recipe you will need the following ingredients:
1-2 tablespoons vegetable oil
2 cups dry bread crumbs
1 cup Hidden Valley® Garlic Ranch®
1/2 cup shredded Parmesan cheese
4 chicken breasts
Directions
Begin by preheating the oven to 350 degrees F (175 degrees C), and lightly greasing a baking sheet with the vegetable oil.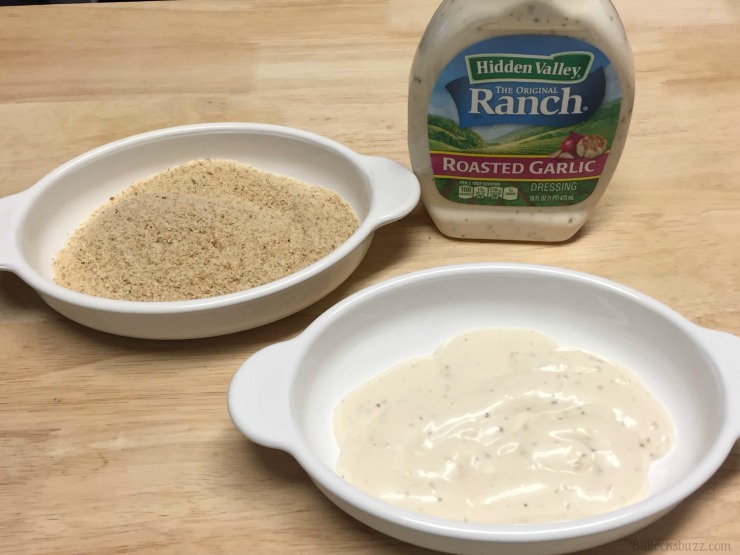 Next, combine the bread crumbs and the shredded Parmesan in one bowl, and add the Roasted Garlic Ranch dressing into another.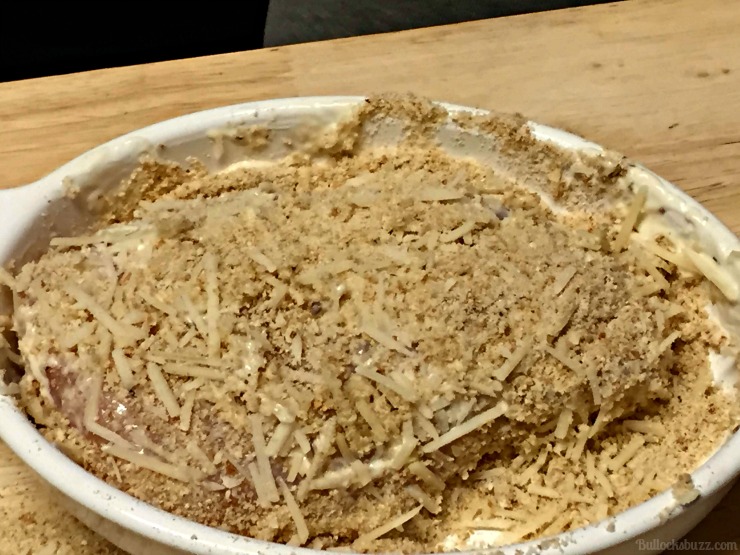 Now taking one chicken breast at a time, dip the chicken (on both sides) into the Roasted Garlic Ranch dressing, and then press it into the breadcrumbs and cheese mixture to coat. Gently toss between your hands so any bread crumbs or cheese that didn't stick can fall away.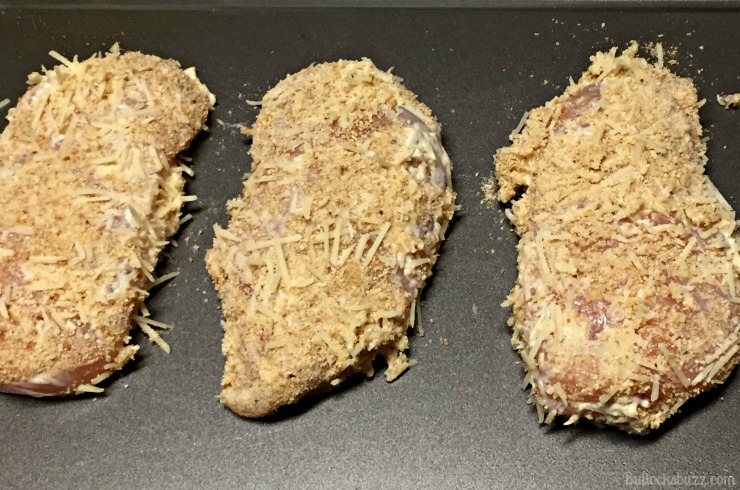 Arrange the chicken onto the prepared baking sheet, then bake in the preheated oven until no longer pink in the center, and the juices run clear (usually between 35 to 45 minutes). A meat thermometer inserted into the center should read at least 165°F (74° C).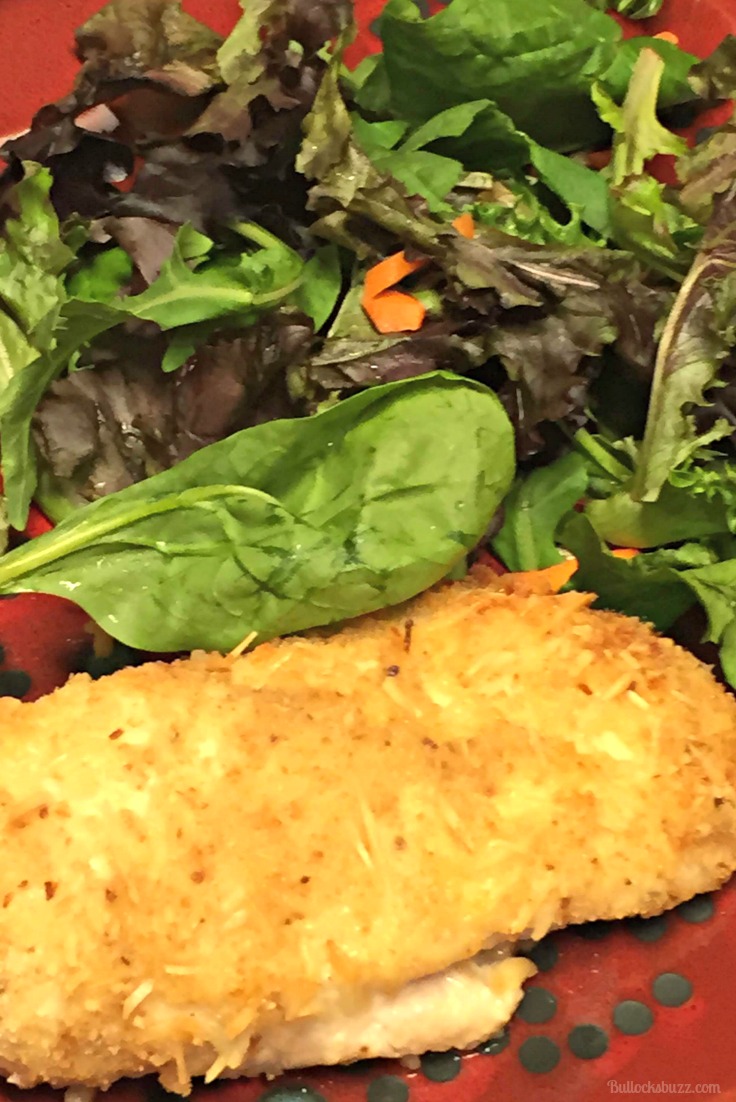 Once finished, remove from the oven, serve with your choice of sides, and enjoy! Don't you love how simple that was! Now you have a delicious meal that tastes as though you spent hours in the kitchen when in reality it took less than an hour!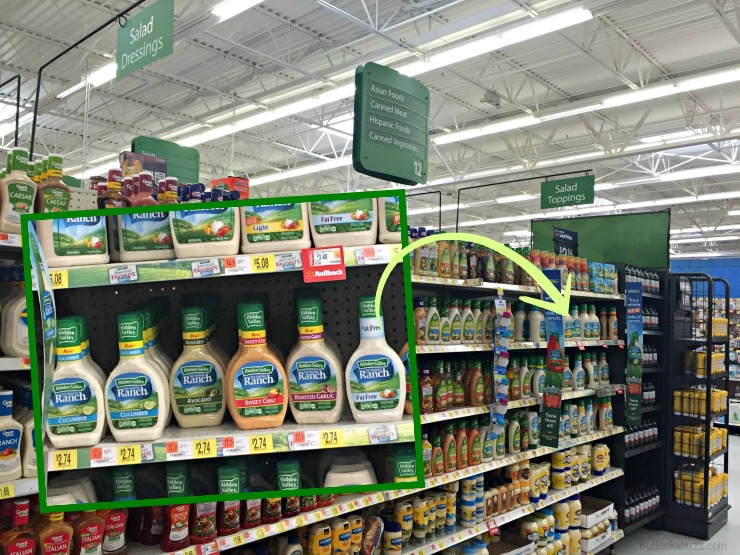 The new Hidden Valley Ranch flavors can be found at your local WalMart right there on the salad dressing aisle. And if you want to try one of the new Hidden Valley Ranch flavors for yourself – especially for your 4th of July cookout – here's a $1 off Hidden Valley Flavored Ranch coupon you can use! Enjoy!
Connect with Hidden Valley: Website | Facebook | Twitter | Pinterest
Do you have a favorite recipe using Hidden Valley Ranch dressing? Share it with us in the comments below!
Love this recipe? Here are some more I think you will really like!