Spread the cheer and the fun with this free printable Christmas game, Roll a Gingerbread Man. This festive game is sure to put everyone in the holiday spirit while you wait for Santa to show up!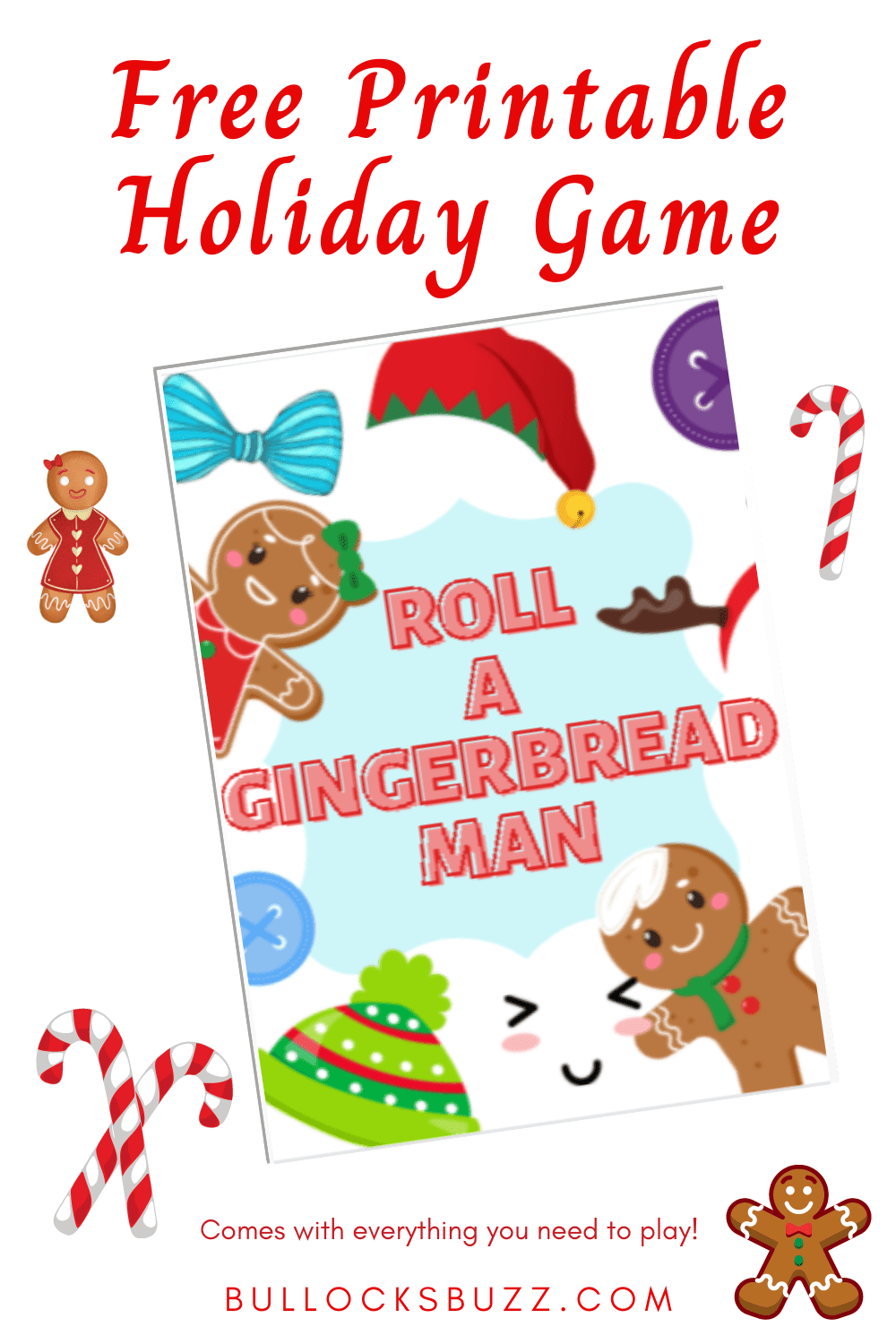 It's hard to believe that the holidays are almost here! And if your life is anything like mine, the days leading up to Hanukkah and Christmas are jam packed with things to do.
From school holiday programs to busy mall parking lots, to bustling around the kitchen preparing holiday treats…the holidays are hectic! To me, the best part of the holidays is when you can slow things down a bit and spend some time hanging out as a family.
We love making Christmas crafts and baking holiday cookies when we have the time to chill out…but when we really want to relax and get in the holiday spirit, we bring out the Christmas games.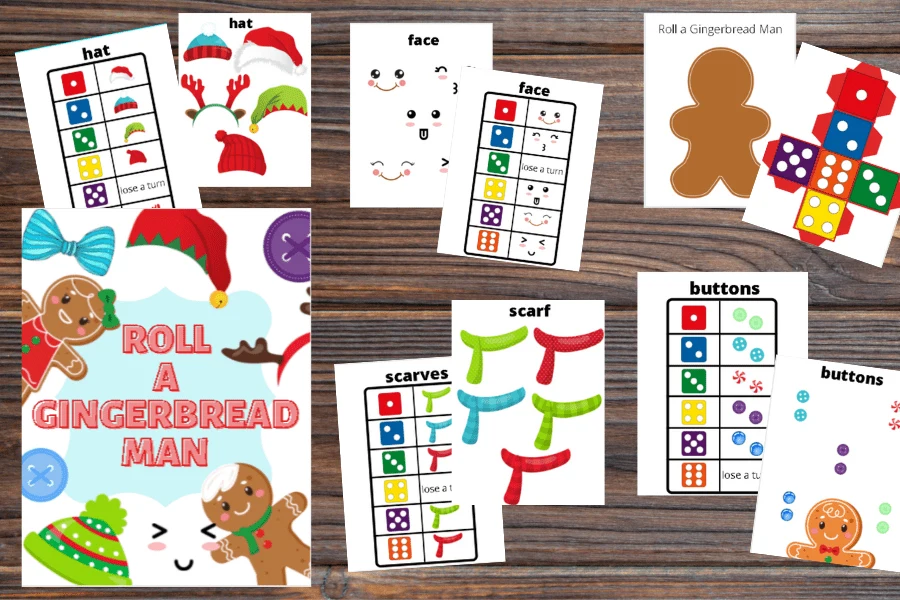 This year, I came up with this fun printable Christmas game that you and the kids will love! Roll A Gingerbread Man holiday party game is a fun holiday activity that's perfect to play together as a family by a warm fire or to keep the kids busy while you wrap the gifts.
You can even use it to throw your own family holiday game night or host a virtual holiday game night via Zoom. It's also a fun Christmas game for kids to play on their own or with their friends.
Simply download and print this free printable holiday game, whip up a batch of your favorite Christmas cookies, and get ready for a festive evening of family fun. Who knows, this may just become your newest family holiday tradition!
HOW TO MAKE ROLL A GINGERBREAD MAN PRINTABLE CHRISTMAS GAME
Roll a Gingerbread Man printable Christmas game is perfect for kids of all ages, and it's free to print off and play.
This printable holiday game comes with everything you need to host a fun-filled and festive evening! 14 full-color pages that include instructions and game pieces are ready to be downloaded and printed.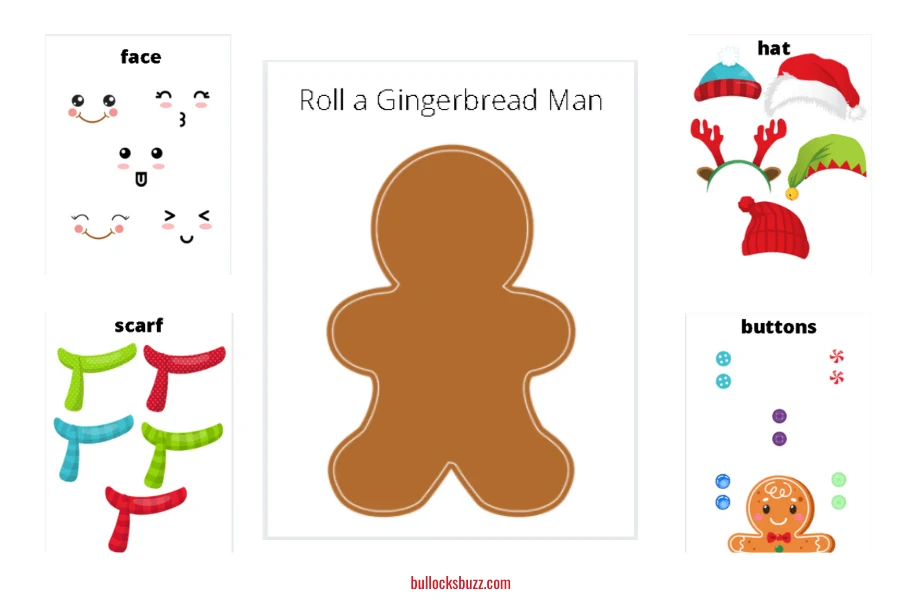 So, what are you waiting for? Fire up the printer and get playing! You'll find the free printable holiday game in the tools list below.
TOOLS YOU MAY NEED
Disclosure: This blog post contains affiliate links for products or services I think you'll like. This means if you make a purchase from one of these links, Bullock's Buzz may make a small commission at no additional cost to you. As always, I only recommend items I use and love.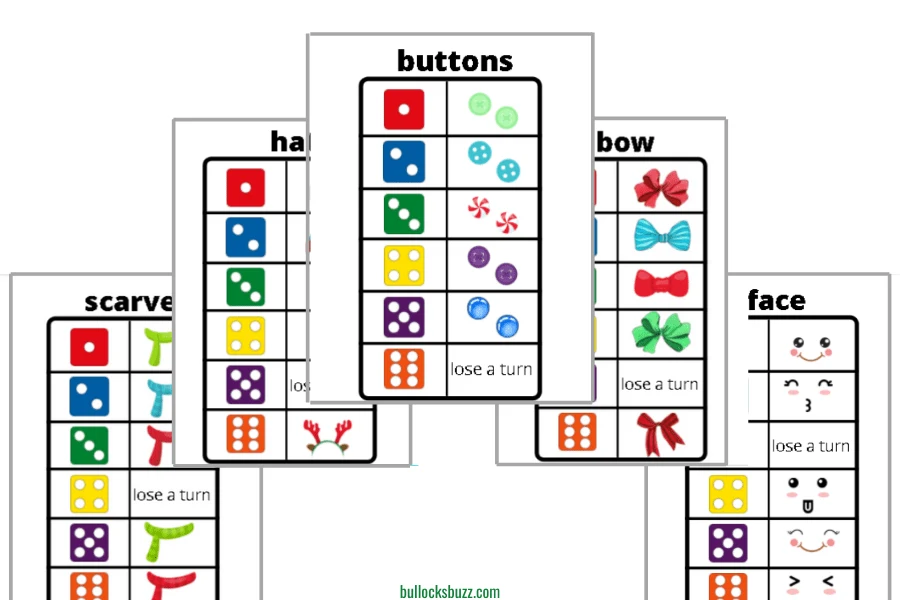 PRINTABLE CHRISTMAS GAME PDF INSTRUCTIONS
To get started, download the printable Christmas game PDF from the link. Locate the file on your computer, it should be in the download file.
Make sure you have paper in your printer, then click to open the file and select the print option.
Check to make sure you are printing in color before you begin printing the pages.
Once all pages have printed, use scissors to cut everything out. Then use the tape or glue to assemble the die (if needed).
The instructions will print out, too.
And that's it! You're ready to play!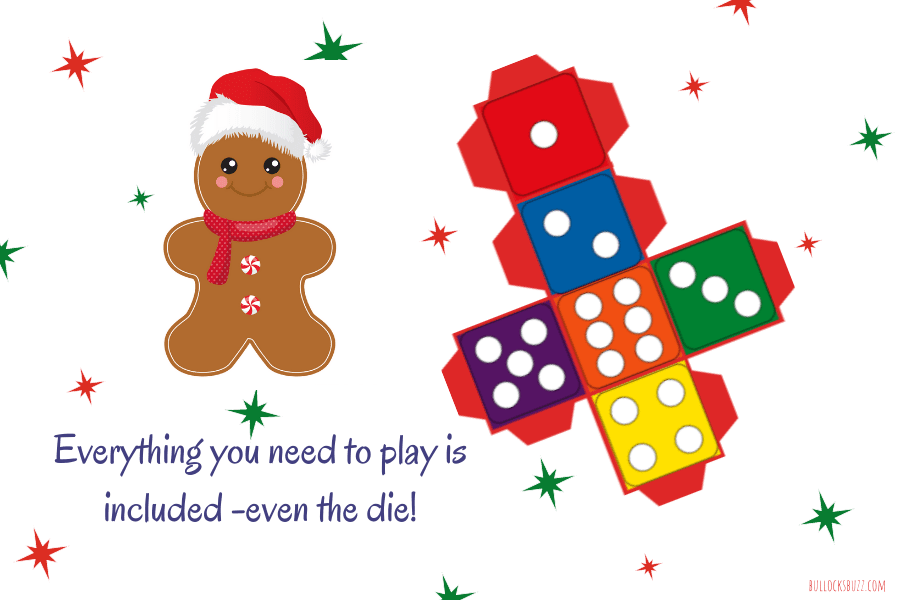 Tip: laminate the pieces so the game will last for years. Or store the game in a file folder or binder to keep it in good shape so you can play year after year!
HOW TO PLAY ROLL A GINGERBREAD MAN GAME
Roll A Gingerbread Man is a super simple printable Christmas game. The goal is to be the first one to finish 'building' your gingerbread man. The gingerbread man is finished once he has a face, a hat, buttons, and a scarf or bowtie (both are included, you choose which to play with).
The players will take turns rolling the die. Then you'll refer to the charts to determine what part of the gingerbread man can be placed on the body. For example, start with the hat chart. If you roll a 1 you can add the Santa hat to your gingerbread man. Roll a 6 and you can add the reindeer antlers.
Continue playing going through each body piece chart until one player has finished rolling a complete gingerbread man.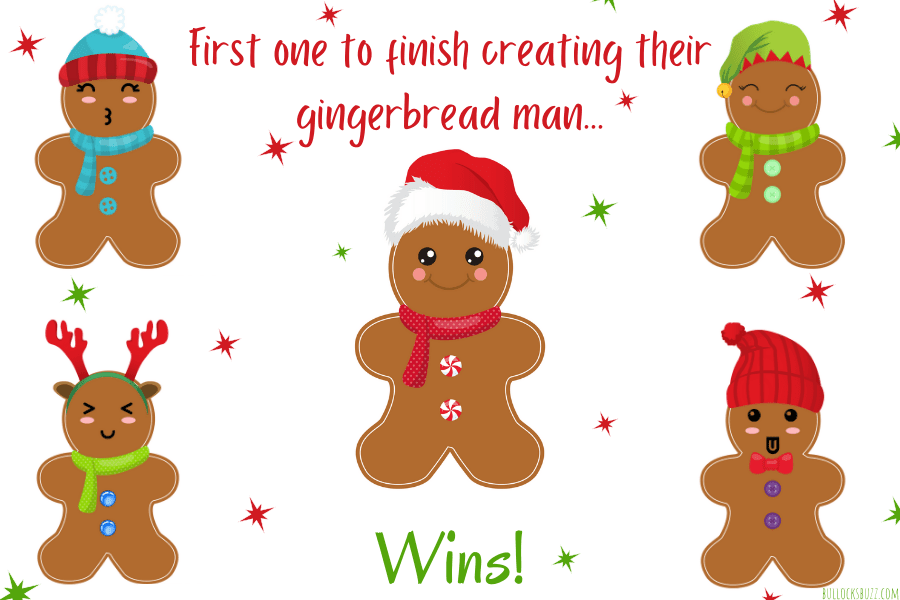 You can make this printable Christmas game as simple or as complicated as you like. It can be played with multiple players or a child can play solo. There can be a prize at the end of the game – perhaps a real gingerbread man cookie – or leave the joy of figuring out how to make a gingerbread man as the prize.
WHAT KIND OF PAPER SHOULD I USE TO PRINT THIS CHRISTMAS GAME?
You can print this holiday game on any type of paper. Regular printer paper works just as well as cardstock.
I hope you'll enjoy this printable Christmas game for the whole family! If you play, drop a comment and tell me if you enjoyed the game!
OTHER FAMILY HOLIDAY CRAFTS AND RECIPES YOU MAY ENJOY
Be sure to check out these other holiday family posts you and your family can do together!